WOO HOO! You made it to Day 10! We knew you could. We knew you'd be all into the party once you got going! So glad you're here, and so glad you haven't succumbed to the free-flowing eggnog, the massive amounts of holiday pizza, and the near-constant dance sessions all over the place. That's why we have the merry elves, because we know they'll keep this monster jam going non-freaking-stop!
The neighbors brought over a bunch of donuts this morning (great — yet another elven sugar high) and we've got the coffee on and the reindeer are trying to sing some carols, but I'm pretty sure there's another hockey match scheduled this afternoon which invariably leads to a major game of Crack the Whip, which means it'll totally be raining elves.
But THAT'S OKAY! Because this, my friends, is HOOTENANNY TIME! This is how we do it, and the more fun and frolic, the better.
So THANK YOU, authors and publishers. We just can't tell you that enough, how grateful we are for your generosity during this event. And thank you, all of you hanging out with us here at Women and Words. We do this for you, too, because we are all about sharing the luuuuuv and the holiday fun.
(hint: "Feliz Navidad")
Freeze up my 'nog
freeze up my 'nog
freeze up my 'nog
and save it for future parties at the blog
Freeze up my 'nog
freeze up my 'nog
freeze up my 'nog
and save it for future parties at the blog
We wanna wish you a lot of books
we wanna wish you a ton of books
we wanna wish you so many books
from the bottoms of our hearts!
The 411: If you want in on today's offerings, leave a comment on today's blog. PLEASE FOR THE LOVE OF ALL THAT IS AWESOME AND GOOD include your email address in the comment fill-out form but do NOT put it in your comment body. That's like opening your coat in a public place in terms of interwebz privacy. We'll see your email in the back (coat on), but we don't share. We lock it up tight.
The drawing closes at 10 PM EST US (OMG FAB WORLD CLOCK LINK) after which the elves are all over that drawing like egg on nog. We then notify you and post the names on the blog, so if you see your name here but you haven't heard from us, check your spam filter.
And darlings. Little sugarplum pies. Share the luv. One entry per person per day. Authors, if you're listed today, please don't enter the drawing because OMG Twilight Zone weirdness if you won your own book.
And, as ever, the elves do not match a book to a winner. We draw the winners and go right down the list, so the first person we draw gets the first book, the second the second, and so on. Keeps confusion in that regard to a minimum.
NOTE: Print is specified for the country author will ship to. If there is no specification, the author will ship anywhere.
Got it? Okay! Let's go have a look at the Day 10 goodness!
SHERI LEWIS WOHL – Winner LJ Reynolds


Vampire Victoria "Tory" Grey manages to hide in plain sight — at the Library of Congress, where she finds safety among the books. Until a copy of the New Testament shows up on her desk, a chilling message. She seeks help from the one place she never thought she'd go: church, where she meets former vampire hunter turned lay minister Naomi, who caters to preternaturals. Someone is trying to start a war. Can they stop it? And what of the attraction between them? Hope you win it to find out! Paperback (U.S.) or ebook.
WINTER PENNINGTON – Winner Trix


Winter is offering winner's choice of any of her novels. Will it be Bloody Claws, part of the series starring paranormal huntress Kassandra Lyall? Or Summoning Shadows, a Rosso Lussuria vampire novel? Maybe Once Upon a Twilight, a paranormal fairy tale romance? Or any one of her others? Hit the link above and choose! Print (U.S.) or ebook.
HEATHER McVEA – Winner Rhonda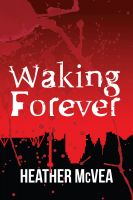 3-PACK ALERT! Heather is offering her urban fantasy Waking Forever trilogy in ebook format, which includes Waking Forever (book 1), Becoming Forever (book 2), and Dying Forever. Explore the paranormal underworld of San Antonio with Heather's plethora of characters.
R.G. EMANUELLE – Winner Tim Hughes


Rainbow Runner-up R.G. Emanuelle is putting up a copy of Twice Bitten. Fiona lost her mortality to a woman she loved two centuries ago. Now she wanders the world, lonely, until she meets Rose. But the years alone have twisted Fiona and she seeks to sway Rose to the vampire path through manipulative means. Will Rose succumb to Fiona's machinations? Or can she escape to the arms of another? Win it and see! Paperback (U.S.).
BRIDGET ESSEX – Winner snow29dove


3-PACK ALERT! Bridget is offering a "Wolf Pack" — three of her wolf-themed ebooks to one lucky winner. Check out Wolf Town, about a werewolf, a witch, and a New England town; The Protector, in which a woman's father hires her a guardian. Too bad the guardian is a werewolf. Or is it? And third offering is Big Bad Wolf. Librarian Megan leads a shy, mundane life. Except she's haunted by wolves. In her dreams. In shadows against the storm. And then enigmatic Kara enters her life. What's she hiding? Win the Wolf Pack and find out!
JETT ABBOTT (Isabella) – Winner Lisa Hurt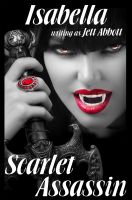 Assassin Selene Hightower is also a vampire. But when she experiences a night of passion with Doctor Francesca Swartz, she wonders if perhaps she needs a new path. Isabella-as-Jett is offering paperback (U.S.) or ebook.
PATTY HENDERSON – Winner Julie Harrison


Goldie winner Patty Henderson is offering a winner's choice ebook from the following four of her gothic romances: The Secret of Lighthouse Pointe, Castle of Dark Shadows, Passion for Vengeance, or Shadows of the Heart. Mystery, intrigue, creeping evil. Hope you win!
YVONNE HEIDT – Winner upcominglesbianbooklist


3-PACK ALERT! Yvonne is offering ebooks of her Sisters of Spirit trilogy to one lucky winner! Follow Sunny Skye in The Awakening, a psychic medium and the head investigator and founder of Sisters of Spirit, a paranormal society dedicated to helping others understand what they can't see. Tiffany Curran is working with Sisters of Spirit and she's called in to find out what, if anything, the victims of a serial killer can tell investigators in The Quickening. In The Deadening, what forces are set in motion when Sisters of Spirit with Raven attempts to ensnare necromancer Shade? If you win, you'll find out! (NOTE: The Deadening is slated for a February release, but the winner will receive it upon publication).
D JORDAN REDHAWK – Winner Judy Fox


3-PACK PLUS ONE ALERT! Goldie winner D Jordan is offering her three Sanguire books currently available plus a copy of the fourth, Lady Dragon, upon its release. Join Whiskey, a homeless teenager navigating Seattle's murky underground and the never-ending battles between undying races. Strange Path, Inner Sanctuary, Beloved Lady Mistress. Paperback (U.S.)
LIZ McMULLEN – Winner Erica


Rainbow runner-up Liz is offering an ebook copy of her debut novel, If I Die Before I Wake, about Charlie Dempsey who has lost her beloved grandmother but was left a necklace that sparks a paranormal awakening. She's haunted, all right, but perhaps a witch can help her. In more ways than one. Win it and find out!
LESLEY DAVIS – Winner MB Panichi


2-PACK ALERT! Lesley is offering an ebook 2-pack to a lucky winner. Experience Dark Wings Descending, with Chicago detective Rafe Douglas, who works with the police department's Deviant Data Unit. There's a serial killer afoot, leaving the bodies posed in strange ways. PI Ashley Scott knows that Hell's inhabitants are busting loose, but can she convince Rafe? Pale Wings Protecting follows NY detective in the Deviant Data Unit Daryl Chandler, who's following a series of child abductions. She ends up working with special agent Blythe Kent, but neither knows that unearthly hands are behind the deeds.
JODY KLAIRE – Winner Ted


2-PACK ALERT! Rainbow runner-up Jody Klaire is offering ebooks of her two novels, The Empath, in which gifted Aeron (she can see the past, present, and future of those around her) must use her senses to find out who's invaded her town and Fractured, about Nita, an amnesiac enforcer for a criminal empire in Edinburgh. Win 'em to find out what happens!
LINDA KAY SILVA – Winner Constance McFarland


4-PACK ALERT! Goldie-winning author Linda Kay Silva is offering an ebook set of her Maneaters series to a lucky winner! Follow the adventures of Dallas Barkley and cowgirl Roper in a zombie-ridden post-apocalyptic world as they fight to survive in Maneaters, The Horde, Mob Rule, and Zombie Bomb.
MYTH AND MAGIC – Winner ameliahfaith


HOT OFF THE PRESS! This anthology, edited by Radclyffe and Stacia Seaman, features several authors and their queer takes on fairy tales. Authors: Andrew Peters, Clifford Henderson, Allison Wonderland, J. Leigh Bailey, Andi Marquette, Rob Rosen, Veronica Wilde, Juliann Rich, Sasha Payne, Stacia Seaman, E.J. Gahagan, Alex Stitt, Barbara Davies, Rhidian Brenig Jones, Victoria Oldham, and Jane Fletcher and Joey Bass. Paperback (U.S.) or ebook.