WELL, HELLO THERE! OMG HERE WE GO THIS IS IT THE CRAZY IS UPON US NO WAY IT'S ANOTHER DECEMBER HOOTENANNY AND HOLY CRAP WE ARE  UP TO OUR HAIR ROOTS IN BOOKS AND SWAG!!!!!!!!!!
Welcome to Hootenanny 2016 right here with all the Women and Wordsters, all the authors, the merry elves and reindeer, and anybody else who decides to festivate with us. The eggnog is already flowing, we've got pizzas on order, piles of tinsel and whatever else the elves dragged out of storage (seriously–I don't even want to go down there…), and the reindeer have already started their games.
We are offering a veritable grab bag every day. There's no real rhyme or reason here, friends. We just got bunches of books and flung 'em into the funfest. So have a look, add to your lists, put on whatever kind of music, grab your eggnog/cider/wassail/whatever the hell and join in.
AND THANK YOU THANK YOU THANK YOU to all the authors and publishers who donated books and swag to make this event such a fun, awesome time. We couldn't do it without you, and we LUUUUUV you all for it!
So here we go!
We are giving away a f*ck-ton (that's the official Women and Words unit of measurement) of books. We've also thrown in some super-cool swag, as you'll see.
Here's how this works, if you haven't been here before.
Each day is a new list of books n' swag.

To enter each day's drawing, you need to leave a comment EVERY DAY

. Don't just assume you put your name down on day 1 and la la la I will be rolling in peppermint and eggnog forever I'm golden isn't that awesome because…no. You have to enter every day. There's just too much crazy back here for us, and it's easier for us to keep track of each day — one day — at a time. Otherwise, our heads explode. And ick.
Make sure you provide an email address in the comment fill-out form. DO NOT put your email address in the comment body. We're trying to protect you from evil anti-holiday spambots.
One entry per person per day, please. Let's all share the luv.
We hold the drawings at the close of each day and as soon as we have our list of winners, we notify AND we post the names of the winners next to the books they won in each blog. So if you see your name listed but you don't have an email from us, CHECK YOUR SPAM FILTER. Every year, we end up with winners who don't check the lists and don't check their emails and then we have books that go unclaimed. So please help us ensure you get your loot. Check the lists and check your emails and your spam filters.
We close each day's drawing at 10 PM EST U.S. Here's your world clock.
We give the books and swag away in the order they appear on the page. So the first person drawn will receive the first book, the second the second, and so on. It's too crazy around here for us to hold separate drawings for each book and all that.
Again: Check the list of winners and your email if you're on it. If you're on the list and you haven't received an email, check your spam filter. If all else fails, drop us a line here at the website on the Contact page.
We put the author in touch with you, so books and/or swag offered by authors comes direct from the author. Women and Words will handle the other goodies.
Postage–we're sorry, but shipping out of the US is really expensive these days, including if you go slow boat to China rate. So if an author is offering paperbacks, we will specify where the author will ship. We really apologize for this and we wish it could be different. Maybe some day we'll be able to beam books around the world via 3-D printer or something. But for now, this is how it has to be.
And authors, if your book is listed below, please refrain from entering the drawing because that would just be weird, to win your own book. You probably already have copies. 🙂
Okay. Sound good? Let's DO SOME MERRIMENT!
[HINT: to the tune of "O Little Town of Bethlehem"]
O little bookfest up in here
How loud it always gets
Big stacks of books up to our knees
with reindeer as our pets
yet in the kitchen shineth
the coffeepot…it's on!
and lots of books to give away
twelve days before they're gone…
AND NOW! BEHOLD! DAY ONE OF THE CRAZY! Have fun and good luck!
(and by the way, if you click on each author's name, you'll go to their website.)
LYNN AMES – jo 


You know her. You love her. Multiple award-winning author Lynn Ames is offering a winner's choice of any one of her books, ebook format. So head on over to Phoenix Rising Press and have a look at all the awesome 1 winner can choose from.
ADAN RAMIE – Winners D Henninger, Linda, and Kristianne


Adan is offering 3 ebook copies of this suspense/thriller to 3 winners! Drugs, murder, lust, on the run. Check it out.
ANN ROBERTS – Winner Stoppie


Ann is offering 1 ebook or paperback (US only on paperback) copy to a winner of her Goldie winner and Lambda finalist pictured here. Ari Adams is trying to rebuild her life on several fronts. Win and find out if she does.
BECKY BLACK – Winners Sandy Rice, ellehyden, Karen Richard


Becky has THREE ebook copies for three winners! Londoner Kim and her fiancée, Brazilian Gabi, are trying to get to Scotland for their wedding and everything that could go wrong just might.
DENISE DEARTH – Winners mtaylor8980, Sue Champeau


Today, Denise has TWO ebooks up for grabs of Blind Redemption, book 1 of the Jackie Vaughn psychic detective series! Deceit, lies, redemption!
LORI LAKE – Winners Maja, Ted


Multiple award-winning author Lori Lake has TWO ebook or paperback (US only on paperback) copies of Eight Dates available. Lots of laughs and bittersweetness in the quest to find love.
R.J. SAMUEL – Winners Emily N and preist1drago


R.J. is offering TWO ebooks to TWO winners, WINNER'S CHOICE of books. R.J.'s novels cross genres and cultures. Whether a vision painter based in India, or a medical thriller set in Ireland, or another romantic suspense, you're sure to find something you like.
SUZIE CARR – Winner MB Austin


Suzie has ONE ebook copy of The Dance ready to go! Can dog trainer Jacky patch things up with her stepdaughter after a terrible misunderstanding? And what's the deal with Brooke, who needs Jacky to train her dog? Could there be more there? Hmm…win and see!
CATHERINE MAIORISI – Winner Marion


Catherine has ONE ebook or paperback (US ONLY) of her debut novel, Matters of the Heart available! After a car accident, the cantankerous Darcy Silver needs some help for a while, and the doctor charged with that finds out there may be more to Darcy after all…
DIANE MARINA – Winners Ingrid and Debbie Roberts-Arthur


Diane has TWO ebook copies of her romantic short story collection, It's Only Love, up today. From contemporary times to historic, from the U.S. to abroad, join her in these tales of love.
WOMEN AND WORDS AMAZON GIFT CARD! – Winner Mary Deutcher


WOOOO! We're giving away ONE $10-dollar gift card! YAY!
ELIZABETH ANDRE – L. Chatman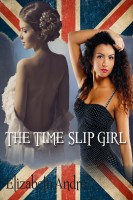 Elizabeth has ONE copy, ebook or paperback (US only on paperback) of The Time Slip Girl available, a romantic time-travel tale in which a woman from Chicago visits London and somehow slips back into Edwardian England where she meets an intriguing woman.
DARLA BAKER – Winners Kristin Charles, canuckeh


Darla has TWO ebook copies up for grabs of Book 1 in the Thalia Chase sex therapist series (for real, y'all!). Thalia's doing okay after a break-up, but then she meets Amara, who is looking for help for a friend. Sparks may just fly…
CAREN WERLINGER – Winner omnivorebibliosaur


Award-winning author Caren Werlinger has ONE ebook copy of Looking Through Windows. Emily wants a fresh start, so she goes to Vermont, but she sure didn't count on meeting Ann. Can they forge something new? Better win to find out…
CHRIS PAYNTER – SuziandSarah


Multiple award-winning author Chris Paynter has ONE ebook of Come Back to Me ready for your hot little ereader. An author writes fiction under a pseudonym, and then one of her books gets a scathing review…by her long-lost ex. And it stirs up a whole lotta feels. Hmm. What could happen…
CLARE LYDON – Winner Angie Stormer


Clare's got ONE ebook of Nothing to Lose rarin' to go. Scarlet gets flooded out of her house and ends up in the house of the local mayor. These two are like oil and water. But you never know, do you? Win it and find out.
HARPER BLISS – Winners Aleshia Brandon and Kas


Harper's got TWO ebook copies of her recent release, In the Distance, There Is Light just waiting to get into your ereader device or app. Sophie loses her partner, Ian, in an accident and the only one who can understand her loss is Ian's stepmother. In the midst of their loss, they may also discover love.
GAËLLE CATHY – Winners Laina Villeneuve, Gayle Teller, nerdgirl1115


Gaëlle's has THREE ebook copies of When the River Flows Out of Its Bed all ready to go. 19-year-old Eliza has 1 misdemeanor too many and has to go from the UK to the US to finish high school where she meets a troubled young woman. But maybe they have more in common than they think.
JL MERROW – Winner Cheyenne


JL has ONE ebook copy of Capture the Moon up for grabs. In this F/F fairy tale, country girl Adrian disguises herself as a boy to escape her suitors and meets Princess Selene. Hmm…
KAT EVANS – Winners Angela Musselman and AJ Adaire


Kat is offering TWO epub copies of The Space Between Our Hearts. Ex-cop who goes PI in a small Georgia town is hired by a wealthy socialite. Sparks just might fly.
KATIE LYNCH – Winner Michelle


Katie's got ONE ebook copy of her debut novel, Confuscious Jane, all wrapped up with a virtual bow. Jane's on leave from college working in her uncle's fortune cookie factory in Chinatown. She feels like a failure, but when she meets a medical student at a local noodle shop, sparks fly.
LEE WINTER – Kim Dyke


Lee Winter has ONE ebook of the Red Files for you. In this mystery, a journalist spars with a rival on the circuit, but they might have to work together to unravel an incredible story.
NELL STARK – Winner JEN SANTORO


Nell's got ONE ebook, WINNER'S CHOICE up for grabs! Will it be her latest, the Princess and the Prix? Perhaps something from her co-written vampire series? Or maybe All-In, a high-stakes gambling romance? YOU CHOOSE!
SANDRA de HELEN – Winners Heather Harper and Nancy Tusinski


Sandra has TWO ebook copies of The Hounding for your reading enjoyment. Book 1 of the Shirley Combs and Dr. Mary Watson (see what she did there…heh!) series. Set in Portland, OR, they're trying to solve the murder of a rich heiress.
TAYLOR JAMES – Winners Brandi Everett and Trix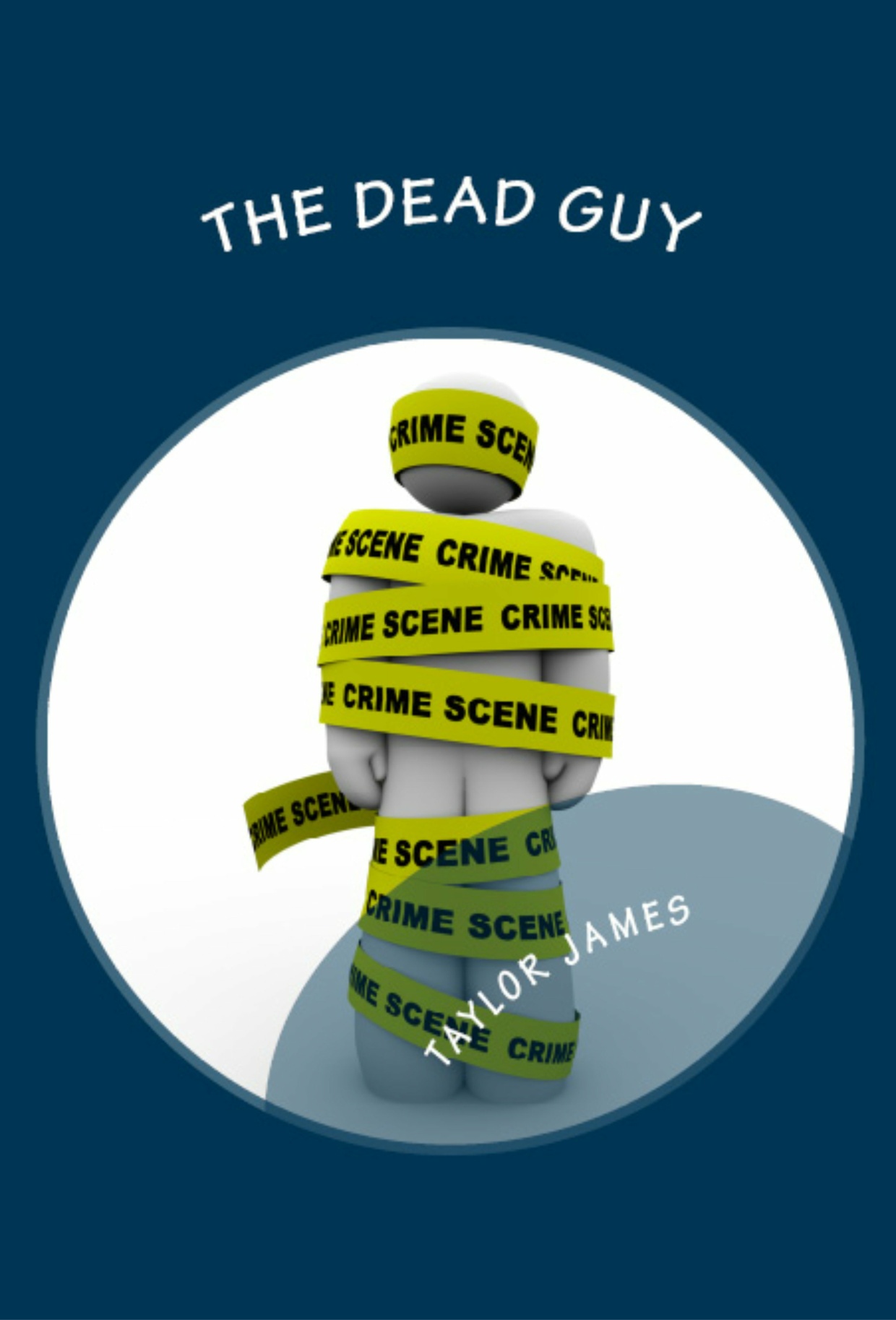 TWO ebook copies are up for giveaway today! So…what would you do if you practically fell over a dead guy on your property? All Sydney wanted was the morning paper, but now she has to deal with…the dead guy.
VICTORIA AVILAN – Winners vennic and Lida Verner


TWO ebook copies of The Art of Peeling an Orange are available today. Artist Carly Rosen is jilted on the eve of her wedding for another woman. Carly, however, works her way into the inner circle of the other woman, whose seductive and secretive underworld is nothing she's ever expected…
YLVA PRIDE ANTHOLOGY – Winner Tina Joy


Women and Words will hook ONE winner up with a paperback (anywhere) copy of the Ylva Pride anthology: 6 short stories by Jove Belle, Fletcher DeLancey, Lee Winter, Jae, Andi Marquette, and Emma Weimann.
PUBLISHERS
 – Winner Lia
BYWATER BOOKS has ONE copy of Bury Me When I'm Dead, by Cheryl Head, ebook or paperback (US only for paperback).

 – Winner Melissa Grace
BOLD STROKES BOOKS is offering ONE ebook, WINNER'S CHOICE. Go check out the wares.
 – Winners Sarah Kerry and Sphin
DESERT PALM PRESS has TWO books to give away, either ebook or paperback (wherever). Two winners, winner's choice of books. Check 'em out.
 – Winner Mary
AFFINITY EBOOKS has ONE ebook, WINNER'S CHOICE! Start picking now…
 – Winner JessKK
SAPPHIRE BOOKS is offering ONE ebook, WINNER'S CHOICE! Choose wisely…

 – Winner spines in a line
YLVA PUBLISHING is giving away ONE ebook, WINNER'S CHOICE! Here you go.