Well. What did you think about Day 1, my little shivering sugarplums? Uh-huh. You thought we were making it all up, about all the books we're giving away and blah blah blah…NO! WE DO NOT MAKE THIS UP! I mean, the merry elves sometimes make stuff up and right now, they're in the back and they're really quiet, so that can mean one of two things. They're either spiking the eggnog or they're all absorbed in Star Wars: Rogue One trailers — 'scuse me a minute…YOU GUYS BETTER NOT BE RUNNING THE BATTERY DOWN ON MY PHONE… ::ahem:: because OMG it opens the 16th and you remember last year when they went cray over Force Awakens. They've already busted out their light sabers and cosplay and omg we'll see how that goes. We may let them take in a matinee because it does get crazy here.
Hold on. I feel like I should check on them…
OMG YOU GUYS. WHAT THE…the reindeer can't breathe in the stormtrooper helmet! How did you even…never mind. Take her outside and get that off her antlers. And no, you cannot put tinsel on the pizza. And stop spiking the eggnog. We're only on Day 2. You know Jove and I don't get to the spiking of the eggnog point until about Day 5.
I can't even…
Moving along. Let's all do a shout-out to all the authors and publishers who put stuff up for this here giveaway — THANK YOU SO MUCH. We couldn't do this without you. So THANK YOU from the bottom of our pointy-toed elf boots!
Oh, and Jove! Your banners are seriously rocking the house this year. For realz. Even the elves are impressed, and you know how they are.
All right! Just like yesterday, to enter today's drawing for the goodies, leave a comment below. Make sure you include your email address in the comment fill-out form but NOT in the comment body. There are ice creeps from the lower levels of the North Pole just itching to grab your email. Only the merry elves see it in the back, and they stash 'em in the peppermint vault where not only are they safe, but they smell super-good.
We will do the drawing at 10 PM EST U.S. Check your world clock. We then notify right after we do the drawing, and we post the names of the winners next to the books they won. So if you see your name here but you haven't gotten an email, check your spam filter.
NOTE: we give the prizes away in the order they're listed. So the first person drawn wins the first item, the second the second item, and so on. Otherwise, we'd all get confused and our heads would explode. Not pretty. We have also indicated where an author is willing to ship paperbacks. Sorry about that, but unfortunately it's gotten pretty expensive.
Please, one entry per person per day. You can comment all you want and have convos and stuff, but we're only counting one of your comments as an entry. And authors, if your stuff is offered today, please don't enter the drawing because that's just freaky to win your own book. You've probably already read it, after all.
Let us proceed.
[hint: "It's Beginning to Look a lot Like Christmas"]
It's beginning to look a lot like a library
Here at Women and Words
Take a look at the stacks of books, towering once again
over all the elves, those nerds
It's beginning to look a lot like a library
books on every floor
but the goofiest sight to see
is the reindeer that will be
dancing through your door
A bunch of ebooks and kindles and a T-shirt or two
are the things the elves do love
eggnog and books and popcorn and Nooks
that's the fun we'll have
Andi and Jove go and hide when dancing starts again
It's beginning to look a lot like a library
all throughout this place
there are elves throughout the tree and reindeer next to me
and now my glass of eggnog is gone…
And HERE WE GO! WELCOME! TO DAY TWO! Have fun and good luck!
ANN APTAKER – Winners roguenyc, Stephanie I, and radicalspaces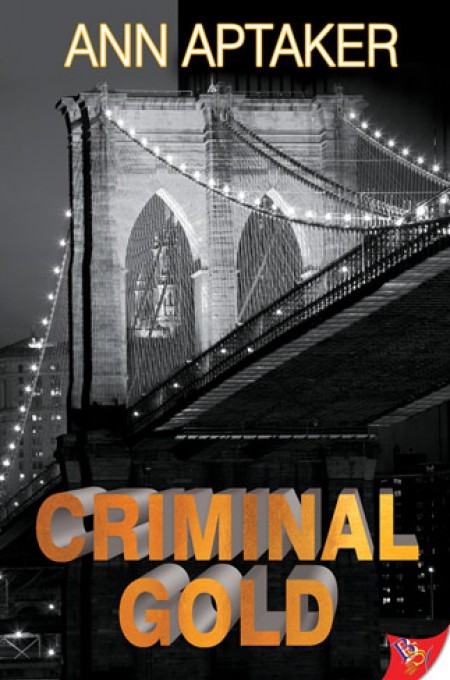 Lammy winner Ann Aptaker is offering THREE ebooks of Criminal Gold. Midnight. New York Harbor. 1949. Cantor Gold, dapper dyke-about-town and smuggler of fine arts is waiting under a bridge for a racketeer. And then things go sideways…
BRIDGET ESSEX – Winners iamaschlie and barbara605


Bridget has TWO ebooks up for the winnin' of A Knight to Remember. A librarian is obsessed with romantic and magical stories…and then a mysterious warrior woman appears in her back yard in the middle of a storm…
D JORDAN REDHAWK – Winner Jack P


D Jordan Redhawk has ONE paperback (anywhere) of Alaskan Bride just for YOU! If you win. Let's hope you do. After the American Civil War, a young woman agrees to be an Alaskan mail-order bride. But she doesn't get the news that her prospective husband has died, so when she shows up, his sister isn't that happy about it. But…things change.
GENTA SEBASTIAN – Winners Patty A. and Astrid


Genta has TWO ebook copies of this YA novel, Riding the Rainbow. Two young girls in the 5th grade. One has two moms and she's bullied because of it. But the other has two dads, and she keeps it secret.
HEATHER MCVEA – Winners Tiphanee Athans and Helen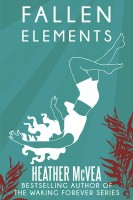 There are TWO copies of Fallen Elements for two winners, ebook or paperback (US only for paperback). A train ride, a beautiful woman, a possible romance…but there's also old magic afoot, an unexpected death, and a diary that leaves more questions than answers.
CINDY RIZZO – Winners Allison Mugnier and kmccowan


Cindy has TWO awesome prizes for two winners. A full set of each of her three romances, ebook or paperback (US ONLY for paperback). Exception to the Rule, Getting Back, Love Is Enough.
DEJAY – Winner Amy L


DeJay has ONE ebook copy of Redemption up for grabs. Three women, struggling to deal with the tragedies and heartaches life has brought, and maybe the redemptive power of love.
KD WILLIAMSON – Winner Lee


Award-winning author KD Williamson has ONE ebook copy of Blurred Lines ready for your hot little ereader. No-nonsense detective meets control freak doctor. When a tragedy brings them together, the lines between them blur.
REBECCA HARWELL – wndrwmn19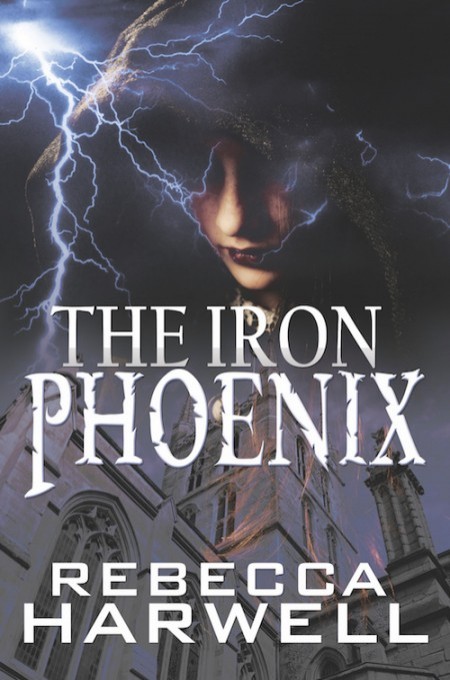 Rebecca has ONE paperback up for grabs (US only; possibly ebook available) of The Iron Phoenix (book 1 of the Storm's Quarry series) ready to go. 17-year-old Nadya lives in the city of Storm's Quarry, where she has two secrets. Powers and abilities she shouldn't and feelings for another young woman.
CARSEN TAITE – Winner elizandersen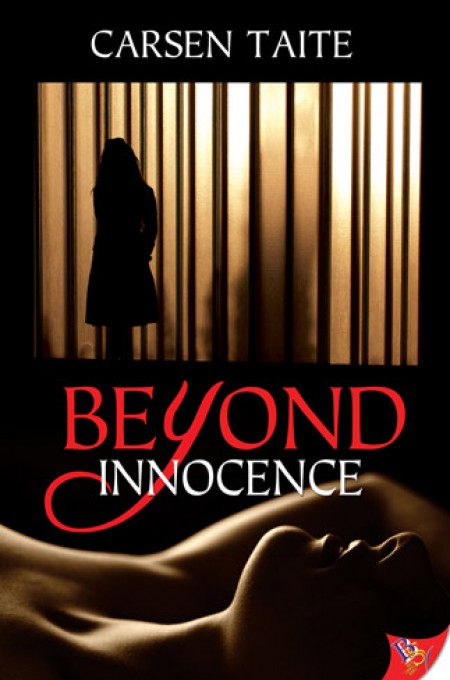 Carsen's got the courtroom thrillers/romances! ONE copy of Beyond Innocence ready and ONE copy of Rush available. Ebook or paperback (US ONLY for paperback).
CATHERINE LANE – Winners Sandi and Lexy isable


Catherine's got TWO ebooks for two winners of her latest release this year, Heartwood. Nikka wants to make partner in the law firm, so she takes an assignment at a women's resort and finds much more than she bargained for.
PAIGE BRADDOCK – Winner Gena Ratcliff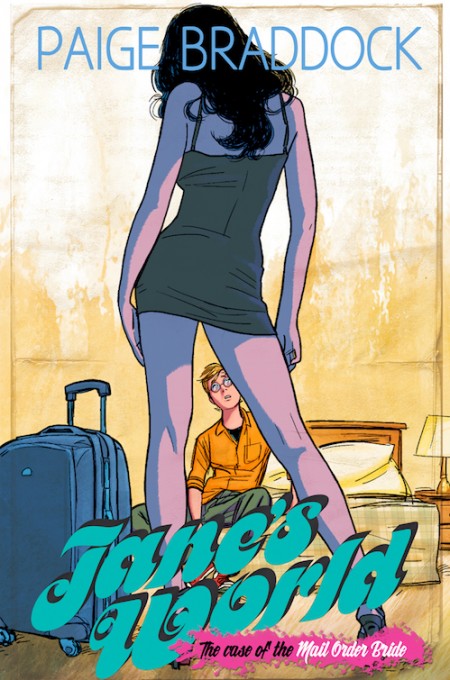 Paige has ONE copy of Jane's World: The Case of the Mail Order Bride for you, ebook or paperback (US ONLY for paperback). Jane's PayBuddy account gets hacked, which results in a mail order bride from Transnistria, who shows up on her doorstep, ready for marriage and Jane has no idea WTF. Hijinks ensue!
S R SILCOX – Winners parrothed and Pat H.


S R has TWO paperback (for anywhere) copies of her latest young adult romance, After Summer. Two young women, for whom the spark of summer love is only the beginning.
AJ ADAIRE – Winner beachwench


AJ has ONE ebook copy of Journey to You for a lucky winner. An adventure set in a post-pandemic world, where two friends have to join forces with another to survive.
K'ANNE MEINEL – Winners AlyssaF and Layne Beckman Wright


K'Anne has TWO books up for grabs, both ebooks: Doctored, in which an infectious disease doc travels the world and meets a nurse who ends up shaking up her world.
YLVA PRIDE ANTHOLOGY – Winner Kay

Women and Words will hook ONE winner up with a paperback (anywhere) copy of the Ylva Pride anthology: 6 short stories by Jove Belle, Fletcher DeLancey, Lee Winter, Jae, Andi Marquette, and Emma Weimann.
CAREN WERLINGER – Winner cheryll a jones


Caren's offering ONE ebook copy of Miserere. Set in 1968, a young girl's father disappears in Vietnam and she and the family move into the ancestral home in West Virginia, where the young girl is chosen to find what happened to an ancestor.
ADAN RAMIE – Winners Brooke Carr, Laura Yaros, and Sarah


Adan has THREE ebook copies for three winners for The Setup, in which Rachel's two best friends, tired of her non-existent dating life, try to hook her up with someone online. Hijinks ensue.
DENISE DEARTH – Winners Sherry Wade and Melanie


Denise has TWO ebooks up for grabs of Blind Redemption, book 1 of the Jackie Vaughn psychic detective series! Deceit, lies, redemption!
LEE WINTER -Winner Mary Panichi


Lee's got ONE ebook copy of Requiem for Immortals rarin' to go. A professional cellist is also a professional assassin, taking out ruthless members of Australia's underground. Then she gets a contract to kill a woman but she doesn't understand why anyone would want her dead. And as she gets to know her, she's not sure why she cares.
LIZ MCMULLEN – Winner cw


ONE ebook copy up for grabs of Liz's Unspoken. Two women, both struggling to put themselves through college, both dealing with other issues. Can they overcome them to see each other in different lights? Win it and see!
DARLA BAKER – Winners Kate L and Danielle


Darla has TWO ebook copies of Seventy-Six Falls for TWO winners. In the wake of the Supreme Court decision that legalized marriage equality, Thalia Chase and her partner are pretty happy overall, until the local county clerk refuses to issue marriage licenses to same-sex couples…(this title will be released in the spring, but Darla will keep a list!)
GEORGIA BEERS – Winner Abbey


Award-winning romance author Georgia has ONE ebook copy of her romance, Rescued Heart (Puppy Love series) ready for you! Welcome to Junebug Farms animal rescue, where Lisa is in charge of intakes and adoptions. She never expected to meet somebody like volunteer Ashley, and sparks just might fly.
KAT EVANS – Winners abbysadie and Kathy Skarupa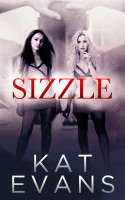 Kat's got TWO EPUB copies of Sizzle up for grabs. It's the summer of 1981, and a vice detective in Miami and a DEA agent are in the middle of tracking a drug cartel. And in the heat, anything could happen.
WOMEN AND WORDS T-SHIRT – Winner Nan


LOOK! You, too, can get you a Women and Words tee! And we will ship out of the US. Check out the designs.
KATE CHRISTIE – Leigh Ann Britt


Kate had ONE ebook copy of Training Ground wrapped up in a bunch of tinsel just for you. Two teenaged girls form a bond through sports that lasts throughout the years and across miles.
KATHLEEN JOWITT – Winner EA Kafkalas


Kathleen has ONE ebook copy of Speak Its Name available. A new year at the University of Stancester, where Lydia, an officer of the Christian fellowship tries to balance her studies with other responsibilities and she finds out that there are many more ways to be Christian than she imagined, but others don't feel that way…
SANDRA de HELEN – Winners piscesmoon2u and Konyvolvaso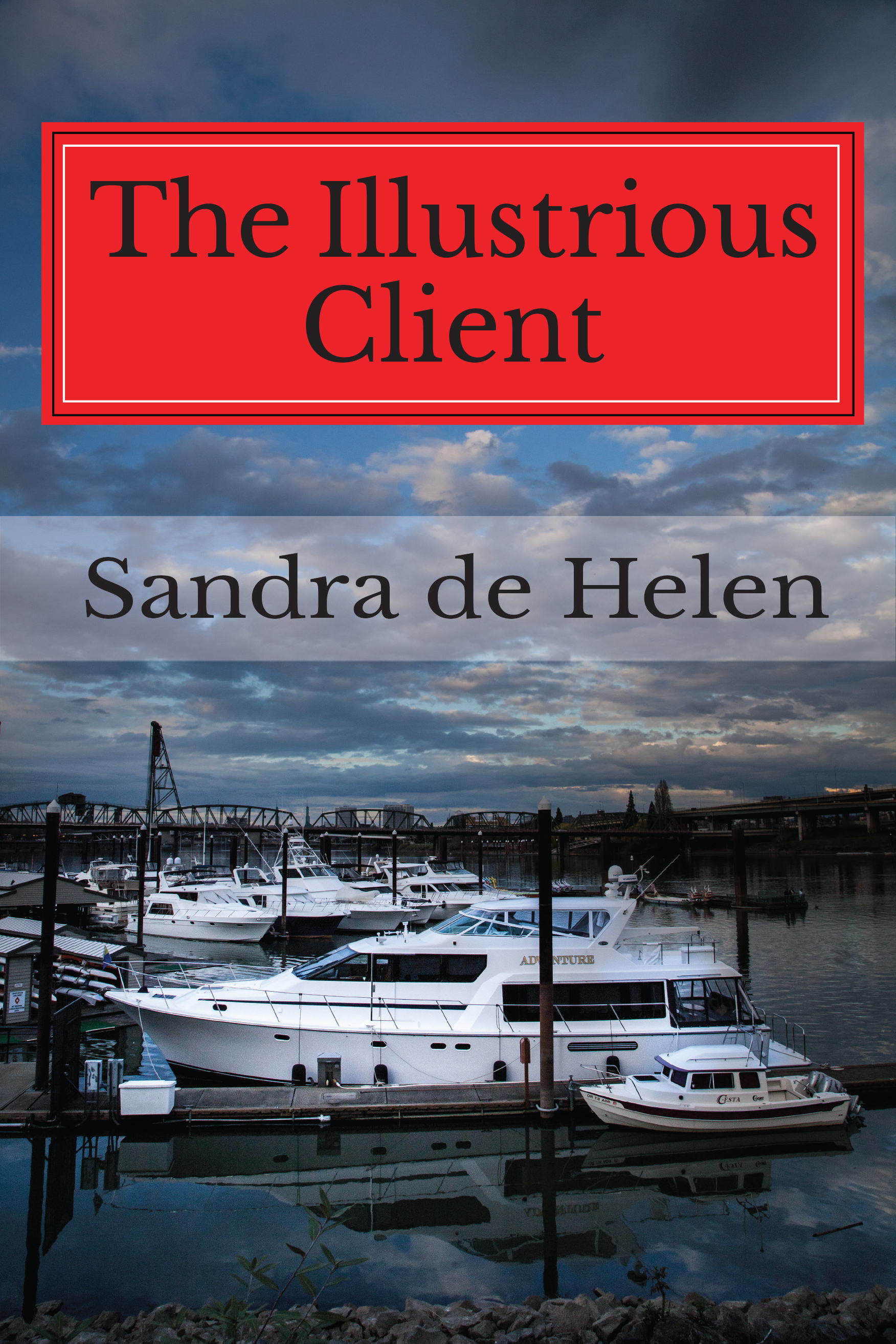 Sandra has TWO ebook copies of the second installment in her Shirley Combs and Dr. Mary Watson mystery series, The Illustrious Client. In Portland, OR, a young international pop star needs the help of the dynamic duo. Win to see what happens.
SARAH ETTRITCH – Winner Amisha Patel


Sarah has ONE ebook copy of her mystery, The Atheist, wound up and ready to go. Jillian doesn't believe in God, and she really doesn't believe that the local pastor is an agent of God called a Deiform. But when he ends up dead and she's accused, things get a little hairy.
VICTORIA AVILAN – Winners  Mary Fran Galat and mebuchanan


Award-winning author Victoria has TWO ebook copies for TWO winners of A Small Country About to Vanish. A sweeping tale that follows two childhood sweethearts as they come of age and face impossible choices.
PUBLISHERS
  – Winner Danika @ The Lesbrary
BYWATER BOOKS has ONE copy of State of Grace, by the late Sandra Moran, who we all still miss terribly. Ebook or paperback (US only for paperback).

 – Winner CJ Murphy
BOLD STROKES BOOKS is offering ONE ebook, WINNER'S CHOICE. Go check out the wares.
 Winners Devlyn and Jae
DESERT PALM PRESS has TWO books to give away, either ebook or paperback (wherever). Two winners, winner's choice of books. Check 'em out.
 – Winner smjoy21
AFFINITY EBOOKS has ONE ebook, WINNER'S CHOICE! Start picking now…
 – Winner Vanessa
SAPPHIRE BOOKS is offering ONE ebook, WINNER'S CHOICE! Choose wisely…

 – Winner Joni
YLVA PUBLISHING is giving away ONE ebook, WINNER'S CHOICE! Here you go.