WELL, HELLOOOOOO my little peppermint drops! How are you holding up? I always recommend that people who participate in the Hootenanny go on the merry elf diet, which pretty much consists of eggnog (which may or may not be spiked), chocolate, pizza, and coffee. They of course drink it with lots of sugar and cream. This diet does wonders for metabolism. Of course, you'll feel it at the end, but everybody needs a 12-day party once a year, so why not?
The reindeer probably should NOT engage in the merry elf diet. When they're over-caffeinated, their antlers quake. The elves are currently building a death star out of snow out back because, as you know, they're huge Star Wars fans, and at some point, this whole exercise will devolve into a rebel attack, with elves using reindeer as tie fighters and X-wing fighters — oh, never mind. It's already started. Oh, my God. They're using tinsel bombs. The snow death star is totally covered in tinsel. It looks like a life-size gold and silver disco ball. The neighbor kids are now blaring the Star Wars theme out their bedroom windows. Well-played, kids. Well-played.
OH, whew. They're on an eggnog break. Remember what I said about the merry elf diet? Yeah. Here we go…
ANYWAY! Below, you will see another giant-ass list of book-a-lish-us-ness. To enter the drawing, leave a comment below. You must do that each day, as each day is a separate drawing. Please, one entry per person. Let us share the LUUUUUUV. Of course, commenting back and forth and chatting is fine (in fact, we encourage it!), but we're only counting one of your comments as an entry. Make sure you include your email address in the comment fill-out form. NOT in the comment body. We are trying to protect you from the hordes of pixellated ice monsters that roam the interwebz eating up email addresses. The elves put all your email addresses in the high-security Swiss peppermint vault (which smells amazing), so you're all good.
We close the blog at 10 PM EST US every night (your handy-dandy world clock) and then we immediately do the drawing and start notifying people AND we post the names of the winners next to the books in the blog they won. So if you see your name on the blog but you don't have an email from us, CHECK YOUR SPAM FILTER.
We give the prizes away in the order they appear on the list. So the first item shown goes to the first person drawn, the second to the second, and so on. Otherwise, we'd lose what little we have left of our minds and the merry elves would then be totally supervised. #notpretty
Authors, if you have a book up in today's drawing, please do not enter the drawing because it would suck to win your own book, amiright?
[Hint: "Santa Claus is Coming to Town"]
You'd better join in
there's no need to cry
better get eggnog
I'm tellin' you why
the merry elves are comin' to town
they're dancin' around
drinkin' up twice
gonna find out
if you're naughty AND nice
the merry elves are comin' to town
they sure won't let you sleep
their reindeer games are loud
they like if you've been bad and good
and a big ol' party crowd
SO! you'd better join in
no need to cry
better get eggnog
I'm tellin' you why
the merry elves are comin' to town!
And now, my little cinnamon apple tarts, BEHOLD! Your goodies for today! Have fun and good luck!
CLARE LYDON – Winner Norma S


Clare's got ONE ebook of Nothing to Lose rarin' to go. Scarlet gets flooded out of her house and ends up in the house of the local mayor. These two are like oil and water. But you never know, do you? Win it and find out.
KD WILLIAMSON – Winner Robin Hayes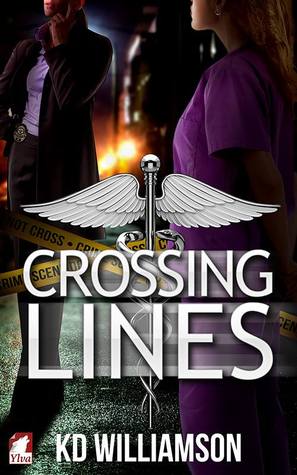 Award-winning author KD has ONE ebook copy of Crossing Lines for your ereader. Nora and Kelli are making a go of it, and it seems things have calmed down. But the calm breaks with a vengeful enemy and the reality of drug abuse. Old wounds expose vulnerabilities. Is this a storm they can weather?
CHRIS PAYNTER – Winner Beth Gais


Award-winning author Chris Paynter has ONE ebook or paperback (wherever) copy of Survived by her Longtime Companion for a lucky winner. A biographer is set to interview the "longtime companion" of a film star. But she finds out the companion has set up a co-interview…with the biographer's estranged ex…
LILA BRUCE – Winner Marcy Setter


Lila has ONE copy of Little Lies, either ebook or paper (wherever on paper). Lia didn't intend on getting shot when she went to the bank. But the whole thing causes an FBI agent to have to break cover to help her, even though she's been tailing Lia because of her connections to a case.
NATALIE VIVIEN – Winners LMG and Antoinette


Natalie has TWO ebook copies for two winners of French Lessons, in which Vida gets willed a French chateau, where she meets a woman who makes her think that she could move beyond some of her past after all.
GENTA SEBASTIAN – Winners Dian and Vicki Cooper


TWO ebook copies of Genta's hot-off-the-press novel are up for grabs. In When Butches Cry, Traf is totally unsuited to mid-20th century Azorean life, but she catches the eye of a childhood friend. But love isn't always easy.
LILY HAMMOND – Winner goofy48


Lily had ONE paperback (anywhere) available for a lucky reader! It's 1946 New Zealand in Alice and Jean, and Alice has fallen hard for Jean, who delivers their milk every morning. But there are many obstacles between them. Can they work around them? Win and see!
M.E. TUDOR – Winner ChrisA


M.E. tossed ONE ebook copy of The Perfect Proposal into the Hootenanny fray! In this short romantic tale, Jackie is looking for the perfect ring and the perfect conditions for the perfect proposal.
BLYTHE RIPPON – Winner Ally Sauntson


ONE ebook copy of Blythe's Barring Complications is all ready for you. The newest Supreme Court justice is a lesbian, but nobody talks about it, but when a case about gay marriage comes up, things get dicey, especially when she finds out lead counsel is a very out, prominent attorney.
KATE CHRISTIE – Winner Brooke Carr


ONE ebook of Kate's Game Time is ready to go. Jamie and Emma are are gearing up for the 2015 women's soccer World Cup. Both want spots on the team. Hopefully, they won't have to room together for the trials…
WOMEN AND WORDS AMAZON GIFT CARD! – Winner hiddenwatson


WOOOO! We're giving away ONE $10-dollar gift card! YAY!
MICHELLE TEICHMAN – Winner Ann


Michelle has ONE ebook copy of her debut YA novel, The Space Between. Harper is the most popular girl in 9th grade, but she can't stop thinking about the reclusive, religious Sarah.
SACCHI GREEN – wolvster


Lambda-winning Sacchi offers ONE ebook copy of this anthology, which celebrates lesbian bois, butches, and screw-the-binary free spirits.
VICTORIA AVILAN – Carrie J Harris and kittykatwriter


Award-winning author Victoria has TWO ebook copies for TWO winners of A Small Country About to Vanish. A sweeping tale that follows two childhood sweethearts as they come of age and face impossible choices.
HARPER BLISS – Winners Mercedes and sorqaqtani


Harper's got some sexy-time for y'all — TWO ebook sets of her French Kissing trilogy, two winners! Three seasons of lesbian romance set in Paris. Serialized for your binge-reading pleasure.
LEE WINTER – Winner elouisedoss


Lee's got ONE ebook copy of Requiem for Immortals rarin' to go. A professional cellist is also a professional assassin, taking out ruthless members of Australia's underground. Then she gets a contract to kill a woman but she doesn't understand why anyone would want her dead. And as she gets to know her, she's not sure why she cares.
AMY JO COUSINS – Winner Rose


Amy is offering a winner's choice of ONE ebook from her Bend or Break series. Hit the link for details.
S. ANDREA ALLEN – Winner Wilma


ONE ebook up for giveaway, of S. Andrea's recent release, stories on how communication, and the lack thereof, affect black women's lives.
LAYDIN MICHAELS – Winner Julia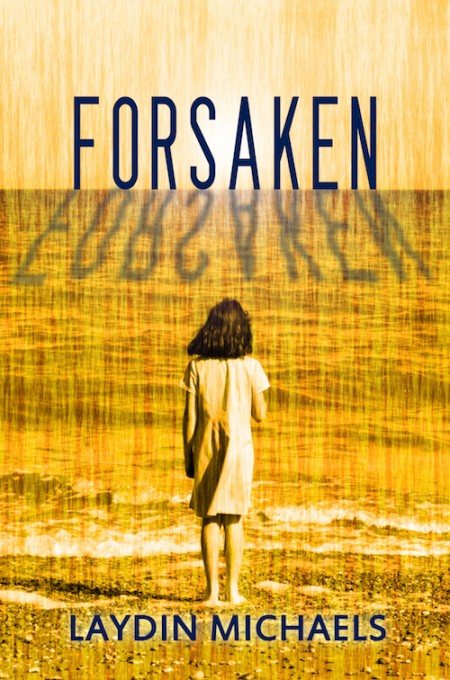 Laydin has ONE ebook OR paperback (anywhere) of Forsaken for a winner. A woman struggles with anxiety and rents an isolated beach house, but murder draws her into the circle of a law enforcement officer and anything could happen.
JOVE BELLE – April, larryg5751, Kristin C


Jove's got THREE ebook copies up for grabbies of Archer Securities, which has a problem. Somebody's stealing from the company and PI Laila has to find out who, and the trail seems to be leading to Trinity, who may or may not be the real culprit.
RAVEN SPENCER – Winner Tina Joy


Raven has ONE ebook copy of her Surrender trilogy all wrapped up in a virtual bow, in which college student Penny finds herself somehow in the sights of beautiful and rich Carter…
S.W. ANDERSEN – Winner bethsnewlife


S.W. is offering ONE ebook copy of Love by Design, in which Cassie is about to marry the man of her dreams. And then she meets interior designer Peyton…
MB PANICHI – Winner Ronda


Award-winning author MB has ONE ebook or paperback (anywhere) copy of her sci fi novel Saving Morgan for a lucky winner! Intrigue and danger on a Moon base put Morgan at risk, and the woman who has more than a passing interest in her.
ALI SPOONER – Winner snow29dove


Ali is offering a T-SHIRT with one of her book covers on it! She'll ship anywhere, and here's the cool thing. Pick one of her covers to put on it. (We personally are fans of the Cowgirl Up cover but that's just us). So click this link to check out her covers.
PATTY HENDERSON – Winner Norma


ONE ebook copy of Castle of Dark Shadows is ready for your reading for your reading pleasure. Olivia takes a job cataloguing a disorderly library at the dark and mysterious Dunraven castle, and already, strange things are afoot…
YLVA PRIDE ANTHOLOGY – Winner Shelley Marra


Women and Words will hook ONE winner up with a paperback (anywhere) copy of the Ylva Pride anthology: 6 short stories by Jove Belle, Fletcher DeLancey, Lee Winter, Jae, Andi Marquette, and Emma Weimann.
CAREN WERLINGER – Winner Mary Deutcher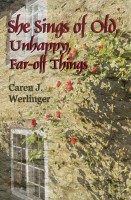 Caren has ONE ebook copy of She Sings of Old, Unhappy, Far-off Things ready for your pondering. Margaret, a 50ish professor lives in the shadow of her terminally ill husband, but she develops an attraction for her husband's female gardener and he tries to ensure that Margaret remains faithful to him until death.
DENISE DEARTH – Winner Amy Herman-Pall


Today, Denise has ONE ebook up for grabs of Blind Redemption, book 1 of the Jackie Vaughn psychic detective series! Deceit, lies, redemption!
JANE WATERTON – Winner Debbie


Jane has ONE ebook copy of her debut novel, Times of Our Lives, a bittersweet but often humorous tale of love, life, and loss at OWL Haven, Australia's first lesbian retirement community.
KAT EVANS – Winners mtaylor8980 and Lanie Snelgrove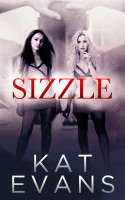 Kat's got TWO EPUB copies of Sizzle up for grabs. It's the summer of 1981, and a vice detective in Miami and a DEA agent are in the middle of tracking a drug cartel. And in the heat, anything could happen.
DARLA BAKER – Winners bdizzy39 and Sally


Darla has TWO ebook copies up for grabs of Book 1 in the Thalia Chase sex therapist series (for real, y'all!). Thalia's doing okay after a break-up, but then she meets Amara, who is looking for help for a friend. Sparks may just fly…
JAE – Winner Angie Stormer


Multiple award-winning author Jae has ONE ebook copy of her romance, Heart Trouble, a medical romance with several twists and turns.
HEATHER BLACKMORE – Winner petra


WOO HOO! ONE ebook OR paperback (US only) of Heather's Jazz is up for grabbies. Cazz and Sarah formed a friendship in high school, but Cazz had to move away, but ten years later, events thrust them together, but Cazz needs to come clean on a few things.
I BEACHAM – Winner Shari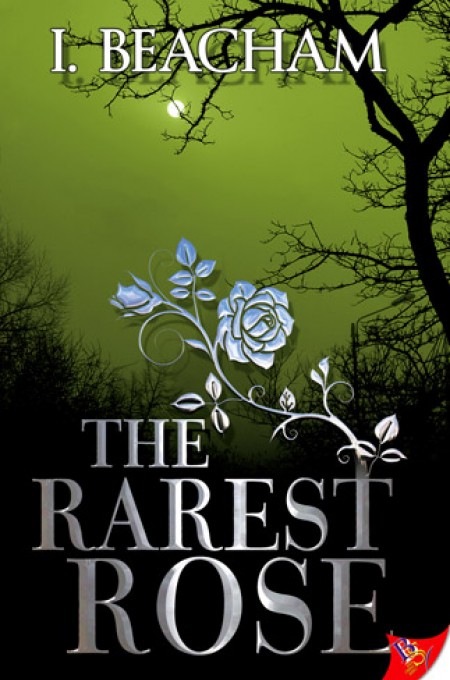 ONE paperback (anywhere) copy of The Rarest Rose is ready for your hot little hands. Eleanor retreats to reclusivity following the death of her partner, but strange things are afoot, including a visit from a ghost trying to tell her something. Enter a charming Irish photographer, and anything could happen.
PUBLISHERS
 Winner Kris
BYWATER BOOKS has ONE copy of Time Fries! by Fay Jacobs. Ebook or paperback (US only for paperback).

 Winner  lizcaruso
BOLD STROKES BOOKS is offering ONE ebook, WINNER'S CHOICE. Go check out the wares.
 Winners Wis and corikane
DESERT PALM PRESS has TWO books to give away, either ebook or paperback (wherever). Two winners, winner's choice of books. Check 'em out.
 Winner queerinalabama
AFFINITY EBOOKS has ONE ebook, WINNER'S CHOICE! Start picking now…
 Winner Susan Seifert
SAPPHIRE BOOKS is offering ONE ebook, WINNER'S CHOICE! Choose wisely…

 Winner Denee
YLVA PUBLISHING is giving away ONE ebook, WINNER'S CHOICE! Here you go.