So I have it on good authority that we are giving, like, at least 50 books a day away. I tend not to count because I'm lost in the shuffle and just trying to find a place to sit down. It's usually about this time that readers' eyes glaze over with too much stimulation to which I say, the merry elf diet will totally help with that! There's time for crashin' later!
Do you see Jove's awesome banner up there? That pile o' lights? That is the result of one of the dance parties that goes on around here throughout this extravaganza. Eventually, we'll get it untangled. The elves are currently in the kitchen whipping up some cookies for the neighbors (and it somehow involves light sabers because today is Star Wars day). We have to be careful, because sometimes they put extra sugar in, which means the neighbor kids are bouncing off the walls, too. But since it's a weekend…heh. In the meantime, there's a group of elves and reindeer playing Twister in the living room. That's one of those reindeer games nobody talks about, because…well…antlers in awkward places. ::ahem:: But it's really funny and usually ends up with elves hanging decorations on the reindeer (Donner has had red and gold tinsel wrapped around his antlers since Day 2). Oh, here we go! Another pizza party! We keep the local pizza joints on speed dial and on alert this time of year. And Blitzen is now wearing the Twister game. Who knew big polka-dots could look good on reindeer? The blinking lights on his antlers are a nice touch, I will say…
ANYWAY, Tucker's on a Skype date (which he insists is not a "date"), so we're just going to get right to this Hootenanny thingie and bother him later. Let us have some fun with books!
ALSO! THANKS TO ALL THE AUTHORS AND PUBLISHERS FOR ALL THE GOOD-NESS! We could not do this without you. Thank you.
Below is today's list of delicious-ness. To get in on the drawing, leave a comment below. Make sure you include an email address in the comment fill-out form, but NOT in the comment body because there are anti-holiday forces afoot that would just LURRRRV to suck your email address right off this blog and use it for nefarious purposes. So don't put it in the comment body. We keep it safe in the back. One comment is all you need to get entered. You can comment more, and chit-chat, but we'll only count one. Let us all share the LUV!
We close the blog at 10 PM EST US time (here's your world clock) and we start the drawing and notifying. We also post the names of the winners next to the books/goodies they won, so if you see your name on the list, but you haven't received an email from us, CHECK YOUR SPAM FILTER. If you don't find it there, drop us a line at the Women and Words contact link.
We give the prizes away in the order they're listed. So the first person drawn gets the first book/swag on the list, the second person drawn gets the second, and so on. It keeps it simple for us in the back, and also keeps our pointed little heads from exploding.
And authors, if you're listed today, please don't enter the drawing. That's just all kinds of not cool to win your own book. Pretty sure you've read it, anyway. 😀
[HINT: "Mele Kalikimaka"]
Many keep reading books here, that's the thing to say
on a Hoot-eh-nanny holiday
that's the crazy greeting that we send to you
from the blog where reindeer play
Here we know this bookfest will be loud and bright
the elves to dance by day…and even all the night
many keep reading books here, that's the wise way
to say happy bookfest to you!
Many keep reading books here, that's the thing say
on a Hoot-eh-nanny holiday
that's the crazy greeting that we send to you
from the blog and the merry elf crew
Yes indeed this bookfest is off the chain
we're bustin' out the eggnog; it's not in vain
many keep reading books here, that's what to do,
and we say happy bookfest to yooouuuuuuu!
And now, my little mince pies, partake in the goodies!
LEE LYNCH – Winner Ann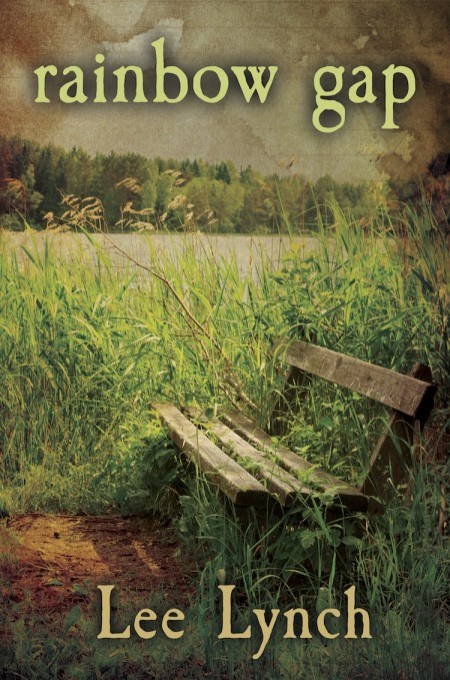 National lesbian treasure Lee Lynch offers ONE ebook copy of her latest, Rainbow Gap. Jaudon and Barry have each other's backs from childhood on in central Florida and against the backdrop of the Vietnam War, they learn how to love.
CAREN WERLINGER – Winner Encarnita McCourt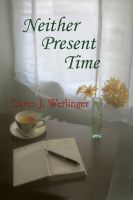 Caren has ONE ebook copy of Neither Present Time just for you. If you win it. A university librarian finds a book with an inscription dated 1945 and she sets out to find the women of the inscription, not realizing it'll change her life.
LEE WINTER – Winner Andrea G.


Lee Winter has ONE ebook of the Red Files for you. In this mystery, a journalist spars with a rival on the circuit, but they might have to work together to unravel an incredible story.
PATTY HENDERSON – Winner Jacky


Award-winning author Patty has ONE ebook copy of the gothic tale, A Passion for Vengeance. Following the Civil War, Jane and her brother struggle to raise their even younger brother following the death of their father. And then the governess arrives, and the whole house gets turned upside-down.
M.E. LOGAN – Winner Val Williams


M.E. has TWO books for ONE winner! That is, a set of her Tempered Steele books, set in a post-earthquake, post-apocalyptic Indiana. Deborah Steele creates a haven for women on her family farm, but survival is always hard. Tempered Steele: Stoking the Fire and Tempered Steele: Hard Edges.
NELL STARK – Winner Julie


Nell's got ONE ebook, WINNER'S CHOICE up for grabs! Will it be her latest, the Princess and the Prix? Perhaps something from her co-written vampire series? Or maybe All-In, a high-stakes gambling romance? YOU CHOOSE!
SHANNON HARRIS – Winner Lee McLeanHoule


Shannon is offering ONE set of ebooks or paperbacks (US only on paperback) Books 1 and 2, in her Andearian Chronicles The Oath, Book 1 of her Andearian Chronicles, in which Lanis is High Priestess Anya's lover and protector. An unexpected request takes her away from Anya's side, and pushes her into a position to sign an oath that will make her question everything. More info on Book 2, Revelations.
WOMEN AND WORDS T-SHIRT – Winner Karen


LOOK! You, too, can get you a Women and Words tee! And we will ship out of the US. Check out the designs.
LIZ MCMULLEN – Winner Svetla


Award-winning author Liz has ONE ebook copy of her first novel, If I Die Before I Wake, in which Charlie inherits a necklace from her grandmother's estate, but it comes with unseen and unwelcome guests. Fortunately, there's a witch in town who might be able help…
BRIDGET ESSEX – Winners Jules Worth and Sue


Bridget has TWO ebook copies for two winners of The Protector. Elizabeth is a violinist whose powerful father hires a bodyguard to keep her safe from anyone targeting him. The secretive, sarcastic Layne gets the job, but one of those secrets is that she's a werewolf. And what's a violinist to do when she falls?
ALISON R. SOLOMON – Winners smoss, Nicki W, Charlotte Demescko


Alison is offering THREE ebook copies of Along Came the Rain to THREE winners. Wynn seems to be losing her memory, and she's in jail, accused of kidnapping 2 teenaged foster kids. Her partner is trying to unravel the mystery, worried about Wynn's memory and what might have happened.
ADAN RAMIE – Winners CPhilippou123, Jennifer Lynn, lisagh


Adan has THREE ebook copies of Rescued ready for your ereaders. Brenda's a vet and her sister, Chuck, is also an animal lover. Stella shows up with an abused dog she's trying to help rescue, and something sparks between her and Chuck. But something else lies in wait, too…
AJ ADAIRE – Winner Earlene


AJ has ONE ebook copy of Journey to You for a lucky winner. An adventure set in a post-pandemic world, where two friends have to join forces with another to survive.
BECKY BLACK – Winners Jen Chesterfield and Wendy Turner


Becky has TWO ebook copies for two winners! Londoner Kim and her fiancée, Brazilian Gabi, are trying to get to Scotland for their wedding and everything that could go wrong just might.
YLVA PRIDE ANTHOLOGY – Winner Mary Kelly


Women and Words will hook ONE winner up with a paperback (anywhere) copy of the Ylva Pride anthology: 6 short stories by Jove Belle, Fletcher DeLancey, Lee Winter, Jae, Andi Marquette, and Emma Weimann.
CHEYENNE BLUE – Winner Louisette Lépine


Lambda finalist Cheyenne has ONE ebook copy of Not-So-Straight Sue ready to go. Sue always turned down women, saying she was straight. Not even her best friend Nora knew the truth, but when Sue returned to Australia to an Outback law practice, she may just face who she is.
CARI HUNTER – Winner BJ Phillips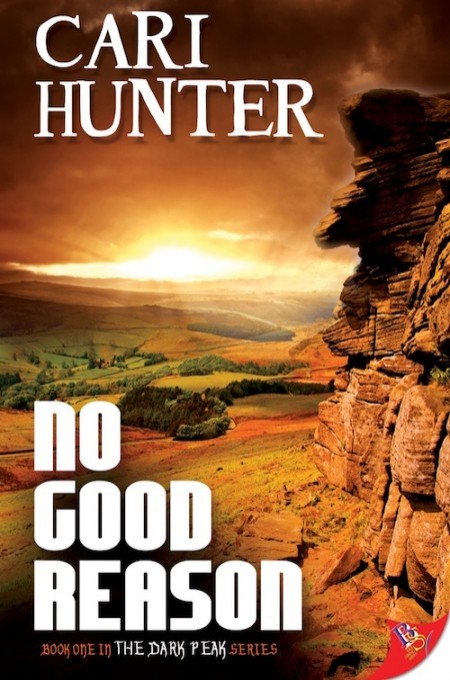 Cari's got ONE ebook of No Good Reason. Sanne, a detective, and her best friend, Meg (a doctor) get pushed closer together when a violent kidnapping stuns the Peak District of Rowlee.
LORI LAKE – Winners Karola and Adriane Bahr


Lori's got TWO copies of Jump the Gun, either ebook or paperback (US only for paperback) for two winners. Dez is a patrol officer with the St. Paul police. Jaylynn is a fellow police officer who is really happy with her involvement with Dez. When a colleague on the force is murdered, it puts both of them in danger.
GILL MCKNIGHT – Winner Ashley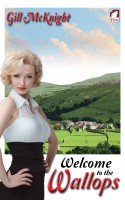 Gill has ONE ebook copy of Welcome to the Wallops to fling at your ereader should you win and get to indulge in the tale of the cheese and beer competition between the villages of Lesser and High Wallop. Jane's the head judge, but her father's just out of prison and on his way home with God-knows-who. And her ex from way back when just moved next door. Things could get weird.
DARLA BAKER – Winners Donna Wells and Jenn D


Darla has TWO ebook copies of Seventy-Six Falls for TWO winners. In the wake of the Supreme Court decision that legalized marriage equality, Thalia Chase and her partner are pretty happy overall, until the local county clerk refuses to issue marriage licenses to same-sex couples…
KATE MCLACHLAN – Winner judym22


Lambda finalist Kate has ONE ebook copy of this holiday romance, Christmas Crush. What happens when two Christmas tree lots are competing for the same business, with profits ear-marked for great causes, but one could lose out. All kinds of sparks fly between the two competitors. Can they stop competing long enough to indulge in different sparks? Win and see!
ANDI MARQUETTE – Winners Teryl Cardella and Tema


Lambda finalist Andi is just LOVIN' the Hootenanny! She's got TWO ebook copies of If Looks Could Kill, her latest, ready to go for two winners. Ellie O'Donnell has to infiltrate a fashion media empire in a search for gunrunners and a murderer. The company's CEO might be in on it. Too bad, because there might be something else between them…
JEANNIE LEVIG – Winner Lin G.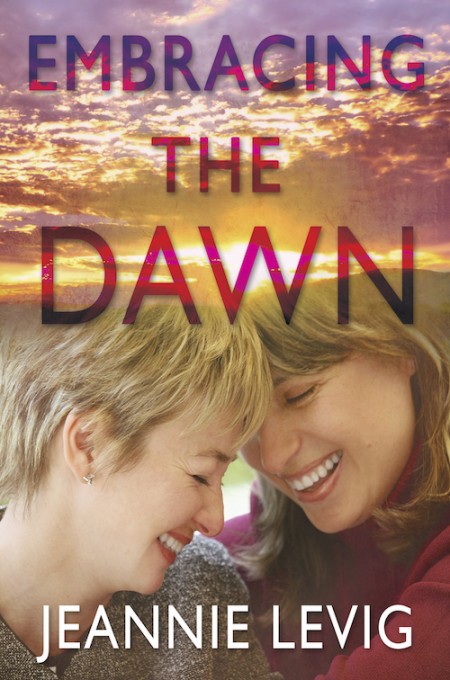 Jeannie is offering ONE ebook copy of Embracing the Dawn, which JUST won a Rainbow Award in Lesbian Contemporary Romance. An ex-con is trying to patch up a relationship with her half-sister but things get complicated when she meets a successful businesswoman.
KATIE LYNCH – Winner Bev Wilson


Katie's got ONE ebook copy of her debut novel, Confucius Jane, all wrapped up with a virtual bow. Jane's on leave from college working in her uncle's fortune cookie factory in Chinatown. She feels like a failure, but when she meets a medical student at a local noodle shop, sparks fly.
DENISE DEARTH – Winner Andi (no, not our Andi)


Today, Denise has ONE ebook up for grabs of Blind Redemption, book 1 of the Jackie Vaughn psychic detective series! Deceit, lies, redemption!
FIONA RILEY – Winner Valerie Weaver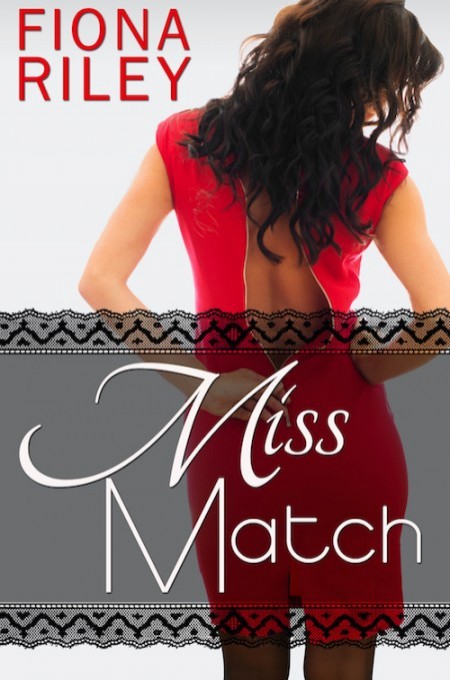 Fiona has ONE copy of Miss Match. Choose ebook or paperback (US only on paperback). Samantha's match-making business is booming. But Samatha's love life isn't, until she meets a dancer with a dark past.
JEANINE HOFFMAN – Winner caillean13


Jeanine has ONE ebook copy of Stranger than Fiction up for grabs. Tori's a writer living an independent, rural existence. After a hunting accident, she makes it into the nearest town where she finds out it was no accident and instead she's been infected with a virus that will change her in many ways.
KAT EVANS – Winners Melissa Whisenant and Denise


Kat is offering TWO epub copies of The Space Between Our Hearts. Ex-cop who goes PI in a small Georgia town is hired by a wealthy socialite. Sparks just might fly.
JL MERROW – Winner AlyssaF


JL has ONE ebook copy of Haunting Muses, this lesbian anthology of hauntings metaphorical and literal.
DIANA MORLAND –  Winner squrl1298


Diana has ONE ebook copy of Beauty and the Blog, in which closeted beauty blogger Laine is trying to make a living with the blog. And then she meets style blogger Kelly and things could change for both of them.
PUBLISHERS

 – Winner Cindy T. Rizzo
BOLD STROKES BOOKS is offering ONE ebook, WINNER'S CHOICE. Go check out the wares.
 – Kay and jo
DESERT PALM PRESS has TWO books to give away, either ebook or paperback (wherever). Two winners, winner's choice of books. Check 'em out.
 – Winner Julie V
AFFINITY EBOOKS has ONE ebook, WINNER'S CHOICE! Start picking now…
 – Winner azwomon
SAPPHIRE BOOKS is offering ONE ebook, WINNER'S CHOICE! Choose wisely…

 – Winner mabslp
YLVA PUBLISHING is giving away ONE ebook, WINNER'S CHOICE! Here you go.