WELCOME to the halfway point of the Women and Words Hootenanny! I know some of you have glazed-over eyes and you're all, WTF with all these books omg I can't even and then you pick up your coffee and you get right back to it. Heh. I know. Meanwhile, we here at Women and Words are waiting for the elves to start their second wind. You thought the first half was crazy? Right about now is when they pull all the stops out.
I'm not entirely sure how they managed to get the tree onto the Death Star disco ball out back, but there it is, in all its glory. The elves have created another hockey rink, but nobody here uses ice skates. They just slide around and pretend they're bumper cars and that's exactly what's happening right now. A few of the reindeer are still on the roof. I'm guessing they're taking a nap and it's the only safe place for now where the elves won't hang more ornaments on them or pretend they're Imperial walkers (in Star Wars parlance, AT-AT) and try to trip them. I don't know how the reindeer put up with this every year, but then again, they get into it, too. A couple are at the hockey rink now, pretending to be zambonis.
We've got elves in the living room building forts out of pizza boxes and eggnog containers and–what the…I swear that pile of tinsel just moved…I don't even want to know. Don't even.
But it's the Hootenanny! This is what we do! And we do it for TWELVE DAYS! So let's rock n' roll!
A big ol' HOLIDAY SHOUT-OUT to all the authors and publishers who donated books this year. THANK YOU SO MUCH. Without you, we wouldn't be able to do this. Same to you, readers. Without you, we wouldn't be doing this. Thanks for all your support, too.
Here's the skinny: To enter today's drawing, leave a comment on this blog. Make sure you include your email address in the fill-out form, but not in the comment body, because that only displays your email to every nasty spambot across the interwebz, and that ain't right. We keep your info safe in the back (we love going into the peppermint vault to stash it, so it's all good). One entry per person per day. We're trying to share the luv. What that means is, go ahead and chat and stuff, but we're only counting one of your comments as an entry.
We close each day's drawing at 10 PM EST US (here's your world clock so you know when that is) and then we get right on the drawing and start notifying people. We also post the names of the winners next to the book/swag they won right here on the blog, so if you see your name on the blog, but you haven't gotten an email, CHECK YOUR SPAM FILTER. If you still don't have an email, shoot us a message on our contact page so we can get things figured out.
Let's see…oh, authors, if your book is listed today, please don't enter the drawing. Cuz eeeew if you won your own book!
And now let us sing.
[HINT: "We Three Kings"]
We three elves
with armloads of books
walking so far…
without a car
getting lots of weird looks
Books so awesome, books so bright
books so sexy to read at night
we're still walking, we'd like a ride
take us to the nearest pint
All these books
are heavy as hell
we're just elves…
and not very tall
but we love them so we bring them
it's Hootenanny time!
My friends! BEHOLD! ANOTHER DAY UPON US!
ANN MCMAN – Winners Denise Huffhines and jess2380


Multiple award-winning author Ann has TWO copies of Backcast, ebook or paperback. A two-week writing retreat with some of the best, brightest, and most notorious lesbian writers in the biz. What could possibly go wrong? And right? Win and find out!
ASHLEY BARTLETT – Winners Michelle and Lee Ann


Ashley's got TWO ebook copies of her brand spankin' new book, Cash Braddock, who's a drug dealer (pills) with a decent operation and a cool girlfriend who doesn't mind Cash's business. But running drugs doesn't always go smoothly…
NATALIE VIVIEN – Winners Amanda S.G. and Cécilia


Natalie has TWO ebook copies of this, the complete Drawn To You series (3 novellas in one volume). Museum curator Molly's girlfriend leaves her for someone else, so she picks up the pieces and moves on, meeting an artist who might have her heart. Except Molly's ex shows up again…
A.E. RADLEY – Winners Alena and Ashley Wilson


A.E. has TWO copies of her debut novel, Flight SQA016, ebook OR paperback (anywhere). Flight attendant Emily has a grueling schedule on a New York to London commuter flight to make ends meet for her and her young son. She meets Olivia, an executive who flies the route once a week. A personal emergency brings them together, but Emily might not be able to accept help. Win and find out if she does!
CHRIS PAYNTER – Winner Cherokee


Award-winning author Chris has ONE ebook or paperback (anywhere) copy of And a Time to Dance for one winner! Corey moves to Colorado to try to heal after the death of her partner. Is she ready for love once again? Win and find out.
M.E. TUDOR – Winner Carolyn


M.E. has ONE ebook copy of this novella in which two women see each other at O'Brien's Food, and though one's only in town for a few days, things could be a whole lot of fun.
JANE WATERTON – Winner missgohere


Jane has ONE ebook copy of her debut novel, Times of Our Lives, a bittersweet but often humorous tale of love, life, and loss at OWL Haven, Australia's first lesbian retirement community.
LAUREN CHERELLE – Winner jamim75


Lauren is offering ONE ebook copy of this fiery romance, The Dawn of Nia in which Nia has a chance to fall in love if she can overcome the devastating loss of her mentor. Will she take the chance? Win and see!
I BEACHAM – Winner CK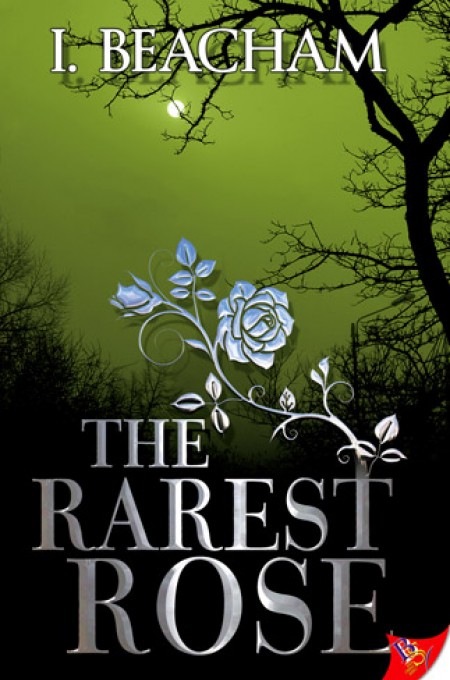 ONE paperback (anywhere) copy of The Rarest Rose is ready for your hot little hands. Eleanor retreats to reclusivity following the death of her partner, but strange things are afoot, including a visit from a ghost trying to tell her something. Enter a charming Irish photographer, and anything could happen.
BREY WILLOWS – Winner Sunny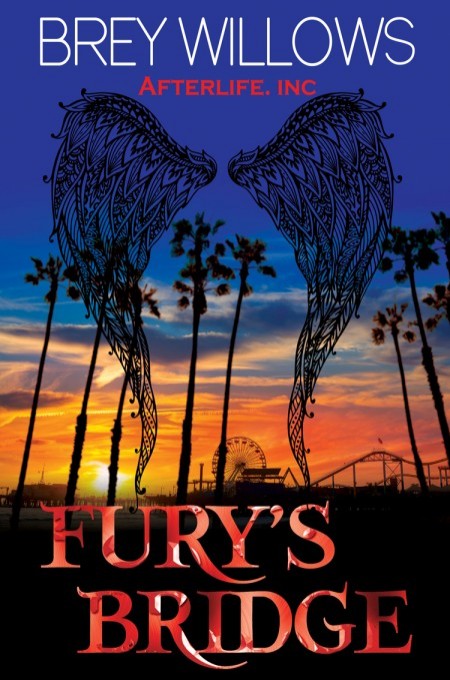 Brey has ONE paperback copy of Fury's Bridge, part of her Afterlife, Inc. series. It's forthcoming in MARCH, so she'll hook you up then. Don't panic! The gods work from a building in Santa Monica, and fury Alec (Alectho) is tasked with saving the world. But then there's this professor, see…what could go wrong?
BETH BURNETT – Winners Kerstin and Tanya Cortese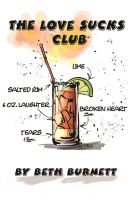 Beth's got TWO ebook copies of The Love Sucks Club for your ereaders (all working overtime, I'm sure). Dana's got some major things to work out, and maybe she can take care of that on a Caribbean island, with the help of some friends and willingness to face some demons.
CAMRYN EYDE – Winner Lia


Camryn has ONE ebook copy of Romancing the Girl ready for you. Australian country girl Aimee is fine working on the family's sheep station. And then her brother decides to become a contestant in a reality TV dating show and they're soon overrun by city women and stuck-up producers. And that one woman among them drives her crazy. Hmm…
DEJAY – Winner CarlaGC


Dejay is offering ONE ebook copy of Strangers. Love, loss, survival, and the ways three women try to do all of those when their lives converge.
CLARE LYDON – Winner Leeann Keaton


Clare has one ebook copy for one winners of her All I Want series! The tales of Tori and Holly, from their first meeting to other firsts. Perfect for binge-reading.
YLVA PRIDE ANTHOLOGY – Winner Katie Muckenfuss


Women and Words will hook ONE winner up with a paperback (anywhere) copy of the Ylva Pride anthology: 6 short stories by Jove Belle, Fletcher DeLancey, Lee Winter, Jae, Andi Marquette, and Emma Weimann.
NICOLE LINSSENS – Winners Jules Worth and Laura J. Jones


Nicole is offering TWO ebook copies for TWO winners of Liaisons, which explores the relationship of two close friends and their extended network.
DIANA MORLAND – Winner Nefeli


Diana has ONE ebook copy of Beauty and the Blog, in which closeted beauty blogger Laine is trying to make a living with the blog. And then she meets style blogger Kelly and things could change for both of them.
PATTY HENDERSON – Winner Kim


Patty has ONE ebook copy of her latest release! A once-monied woman in 1820s England becomes and aid to another wealthy woman for whom an attraction grows. But soon gets drawn into a tangled web of poisons and predation and the sights of a treacherous husband…
MJ DUNCAN – Winner Mel


MJ has ONE ebook copy of Atramentum for someone's ereader thingie. Joss leaves her accounting career returns to Colorado when she inherits the bookstore Atramentum, but doesn't count on meeting anyone. Least of all the person behind the huge great dane, her new neighbor.
R.G. EMANUELLE – Winner onpointmanagement


R.G. has ONE ebook copy of Order Up for ONE winner, BUT she's also throwing in ONE ebook copy of All You Can Eat: A Buffet of Lesbian Romance and Erotica. Food, romance, love, and life. Both these anthologies should provide plenty to chew on. TWO ebooks, ONE winner.
BARRETT – Winner Alexis A


Barrett is offering the first 2 books in her Damaged series to ONE winner, paperback. Follow FBI agent Zeke Cabot as she deals not only with baddies, but her own demons. Damaged in Service, Defying Gravity.
GEORGIA BEERS – Winner Carmina


Multiple award-winning author Georgia's back with ONE ebook copy of Run to You, a book in her Puppy Love series. Catherine is the bookkeeper at Junebug Farms animal rescue, and she's starting to develop an attraction on Emily, the daughter of the shelter's largest donor. Could sparks fly? Win and see!
D JORDAN REDHAWK – Winner Cynthia C


D Jordan Redhawk has ONE paperback (anywhere) copy of Darkstone for your reading pleasure. Music, magic, and two women caught in a battle between good and evil.
GENTA SEBASTIAN – Winners Anne and Angela Merry Pavlica


Genta has TWO ebook copies of this YA novel, Riding the Rainbow. Two young girls in the 5th grade. One has two moms and she's bullied because of it. But the other has two dads, and she keeps it secret.
ALYSSA LINN PALMER – Winner bookreaderlistener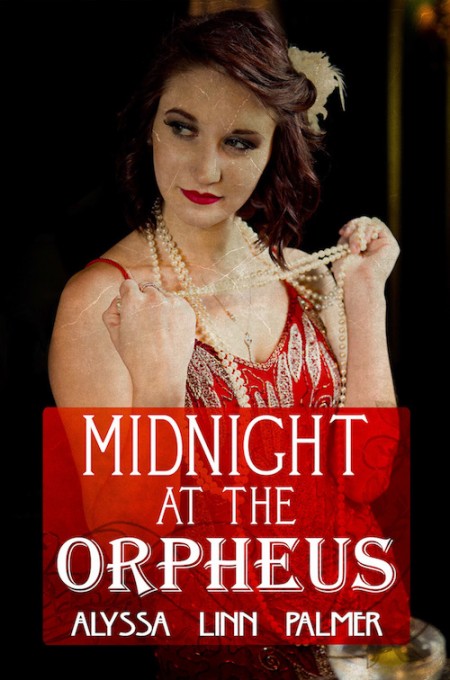 Alyssa has ONE copy of Midnight at the Orpheus, either ebook or paperback (US only on paperback). Chicago. The Roaring Twenties. Cecilia is new to town and oops. She falls for a gangster's moll. And then things get complicated.
CAREN WERLINGER – Winner Marcy Setter


Caren has ONE ebook of The Portal, a book in the Dragonmage series, in which Caymin and Péist return to Ireland to stop a pending war with a fanatical monk.
HEATHER MCVEA – Winner JoyJoy and Cris perez


Heather has TWO copies of Hidden Elements for TWO winners, Kindle or paperback (US only for paperback). In this sequel to the paranormal bestseller Fallen Elements, revisit familiar characters and meet new ones in a world rife with dark magic and spellbinding twists.
KINDLE FIRE EREADER! – Winner Lady D


Women and Words is HOOKING ONE OF YOU UP with a Kindle Fire ereader. Deck the halls, y'all!
KATE CHRISTIE – Winner cquesada66


Kate's got ONE ebook copy of Flight all ready for you if you win! 1993 and young track athlete Ashley has already suffered incredible loss in her life. She puts a track and field career on hold and moves to NYC, looking for life, herself, and maybe even love.
LEE WINTER – Winner Donna


Lee's got ONE ebook copy of Requiem for Immortals rarin' to go. A professional cellist is also a professional assassin, taking out ruthless members of Australia's underground. Then she gets a contract to kill a woman but she doesn't understand why anyone would want her dead. And as she gets to know her, she's not sure why she cares.
PUBLISHERS

 – Winner Nancy
BOLD STROKES BOOKS is offering ONE ebook, WINNER'S CHOICE. Go check out the wares.
 – Winners Tami  and Terry
DESERT PALM PRESS has TWO books to give away, either ebook or paperback (wherever). Two winners, winner's choice of books. Check 'em out.
 – Winner Carol G
AFFINITY EBOOKS has ONE ebook, WINNER'S CHOICE! Start picking now…
 – Winner Gwen
SAPPHIRE BOOKS is offering ONE ebook, WINNER'S CHOICE! Choose wisely…

 – Winner Dana Holmes
YLVA PUBLISHING is giving away ONE ebook, WINNER'S CHOICE! Here you go.