Well, lookit you, my little merry chestnuts! Still hanging out with us, are you? I hope you've adopted the merry elf diet, because that's pretty much what we're all subsisting on here. We maybe got a little too crazy on Saturday, as we forgot to post yesterday's on schedule. Oops. But that's okay! This is DAY 8 and we're back on track. Sort of. LOL You should see this place. It looks like the entire cast and crew of RuPaul's Drag Race had a rave in the living room. I know we'll be finding glitter and makeup behind the furniture for weeks. They did leave us their disco ball, though. The elves appreciate that, because obviously the life-size Death Star disco ball out back made of snow can't be in the house.
Several of the elves have taken over the kitchen again. They're making peppermint candy which smells really good, but I think they're using too much peppermint oil because I swear I might be getting a contact high. All the neighbors are playing crack the whip with the reindeer and some of the elves out on the hockey rink. Really glad they're not wearing skates…TUCKER! Don't give the pizza woman that eggnog! She has to drive! Use the other stuff! Omg so glad I caught that. The elves sometimes forget to label which eggnog is which, since they're totally jacked up on sugar and excitement.
Tucker! Where are you going? What? Recruitment drive? What are you talking about? Dang it. Just missed him. Oh, he's just getting his scooter started up — pick up some ice cream on your way back! And popcorn! There he goes. Hope he heard me. The reindeer always get the wrong kind of ice cream. I mean, it doesn't go to waste, but the elves are particular about their ice cream.
Whew. Never a dull moment.
And a big huge THANK YOU THANK YOU THANK YOU to all the authors and publishers who graciously offered up books this year for this crazy extravaganza! This event would not be possible without you, and we sure wouldn't be able to do this awesome without you, the readers! So thank you!
And Jove, LOVE the banners! Thanks for the awesome! Today might be my second-most fave.
And now, a little recap. To get in on this day's list, just leave a comment. One entry per person per day (let's share the luv!). You can talk and chit-chat with others, but we're just going to use one of your comments as your entry. 🙂 Please remember to include your email address in the comment fill-out form (but not in the comment body — we are trying to save you from the voracious spambots who inhabit the dark reaches of the land of NeverHolidays from acquiring them).
We close the blog at 10 PM EST US (world clock linkie) and then we do the drawings. The items on the blog are given out in the order they appear. So the first person drawn gets the first item, the second the second, and so on. It keeps our heads from exploding in the back. Trust us on this. We then email winners and we put winners' names on the blog next to the book/swag they won. If you see your name on the lists but you have not received an email, check your spam filter. If you don't see an email there, drop us a line at our contact page so we can get things all fixed up.
Authors, if you have a book in today's drawing, please don't participate. Because wtf, to win your own book? Pretty sure you've read it.
Let us now sing of crazy things!
[HINT: "Silent Night"]
Many books, all of these books
no one is calm, that's not how it looks
round yon table it's piled high
Andi and Jove laugh 'til they cry
Elves with heavenly pizza
Elves with heavenly pizza
Many books, all of these books
It may seem nutty and that's how it looks
tinsel is streaming from off the tree
under the disco ball O holy…wait
there's popcorn in my bra
there's popcorn in my bra
AND NOW! Today's goodies!
SACCHI GREEN – Winners Teresa D, Sandy Rice, and Ronda


Sacchi has THREE ebook copies of her collection of A Ride to Remember and Other Erotic Tales just waiting to fry the circuitry of your ereaders. Those of you who know Sacchi's work know whereof I speak.
RENÉE BESS – Winner Helen


Renée has ONE ebook of The Butterfly Moments all set for a winner. A burned-out parole officer has to supervise a brash rookie, deal with her own homophobic daughter, as well as the detective investigating a murder linked to one of her parolees. But there might be something else between them…
JODY KLAIRE – Winner Joan Denman


Jody's offering all four of her books in her Above and Beyond series, featuring empath Aeron Lorelai, to ONE winner! OMG! That includes the one just coming out, Hindsight!
YLVA PRIDE ANTHOLOGY – Winner StephniLee


Women and Words will hook ONE winner up with a paperback (anywhere) copy of the Ylva Pride anthology: 6 short stories by Jove Belle, Fletcher DeLancey, Lee Winter, Jae, Andi Marquette, and Emma Weimann.
M.E. LOGAN – Winner Danika @ The Lesbrary


M.E. has TWO books for ONE winner! That is, a set of her Tempered Steele books, set in a post-earthquake, post-apocalyptic Indiana. Deborah Steele creates a haven for women on her family farm, but survival is always hard. Tempered Steele: Stoking the Fire and Tempered Steele: Hard Edges.
CHEYENNE BLUE – Winner reet339


Cheyenne has ONE ebook copy of Fenced-in Felix for your ereader! Felix is too busy trying to get her Outback hospitality business off the ground, but when Josie, a drifter, asks to board her horse with her, things could change.
KATE CHRISTIE – Winner queerinalabama


Kate has ONE ebook copy of Family Jewels for a winner. Elizabeth's family drama and the serious illness of her mentor have her reeling, so she decides to go to Amsterdam with her dad, maybe to work in his jewelry store and she finds a lot more than she thought she could.
SANDRA de HELEN – Winner larryg5751, Nicki, and Sandi aka Tucker's new mom???


Sandra has THREE ebook copies of The Hounding for your reading enjoyment. Book 1 of the Shirley Combs and Dr. Mary Watson (see what she did there…heh!) series. Set in Portland, OR, they're trying to solve the murder of a rich heiress.
DOREEN PERRINE – Winner Marie Foose


Doreen has ONE paperback copy (anywhere) up for grabs of Haunting Muses, an anthology of lesbian stories that explore hauntings both metaphorical and physical.
BRIDGET ESSEX – Winners Heather and Sue


Bridget has TWO ebook copies of Meeting Eternity for two winners. This is the collection of the first three novella of the Sullivan vampire series, in which Rose goes to work as a front desk clerk at a hotel run by a mysterious woman who may be more than she appears…
LAUREN CHERELLE – Winner lizcaruso


Lauren is offering ONE ebook copy of this fiery romance, The Dawn of Nia in which Nia has a chance to fall in love if she can overcome the devastating loss of her mentor. Will she take the chance? Win and see!
CAREN WERLINGER – Winner Trix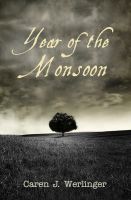 Caren has ONE ebook copy of Year of the Monsoon. Leisa has a great life. But then she finds out everything she thought she knew is a lie, and that all she built upon is a lie. Who can she trust, and who can she hold onto as the winds of change blow?
HARPER BLISS – Winner Clom


Harper is offering ONE ebook copy of No Strings Attached. Micky's in suburban Sydney, and after living the life that was expected, she divorces her husband and ends up working at a local coffeehouse, where she meets brash American Robyn. Can something other than the coffee steam between them? Hope you win to find out…
JEANINE HOFFMAN – Winner Samantha Luce, Writer


Jeanine has ONE ebook copy of Credit Worthy, in which Becca's and Shelly's lives intertwine in all kinds of seemingly random ways, bringing them together time and again. Is there something more between them?
GENTA SEBASTIAN – Winners elizandersen and piscesmoon2u


TWO ebook copies of Genta's hot-off-the-press novel are up for grabs. In When Butches Cry, Traf is totally unsuited to mid-20th century Azorean life, but she catches the eye of a childhood friend. But love isn't always easy.
DARLA BAKER – Winner Cat


Darla has ONE ebook copy of Seventy-Six Falls for TWO winners. In the wake of the Supreme Court decision that legalized marriage equality, Thalia Chase and her partner are pretty happy overall, until the local county clerk refuses to issue marriage licenses to same-sex couples…
CLARE LYDON – Winner beachwench


Clare has one ebook copy of her All I Want series! The tales of Tori and Holly, from their first meeting to other firsts. Perfect for binge-reading.
DIANA MORLAND – Winner Karen Richard


Diana has ONE ebook copy of Lifetime Between Us, in which Erica has everything sorted out and is living single and loving it. Then Maria walks back into her life. And things might get a little crazy.
KATHLEEN KNOWLES – Winner aduncan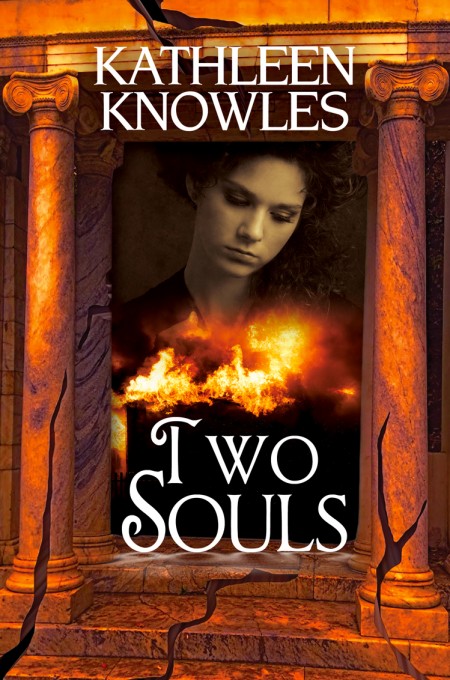 Kathleen has ONE ebook copy of Two Souls up for the winnin'. A historical romance set in 1906 San Francisco.
KD WILLIAMSON – Winner Karen B.


Award-winning author KD Williamson has ONE ebook copy of Blurred Lines ready for your hot little ereader. No-nonsense detective meets control freak doctor. When a tragedy brings them together, the lines between them blur.
LIZ MCMULLEN – Winner Debra Brandes


Liz has ONE ebook or paperback (US ONLY) copy of Finding Home up for grabbies! A young firestarter just got booted out of yet another foster home, but all may not be lost when and apparition appears and offers her a forever home. But there's evil afoot, too…
MJ DUNCAN – Winner Sheryl G.


MJ is offering ONE ebook of Veritas, in which Lauren is working as a chef on a private yacht to the Virgin Island where she meets Grey, the owner of the restaurant Veritas. Find out what happens if you win!
TAYLOR JAMES – Winner Glenda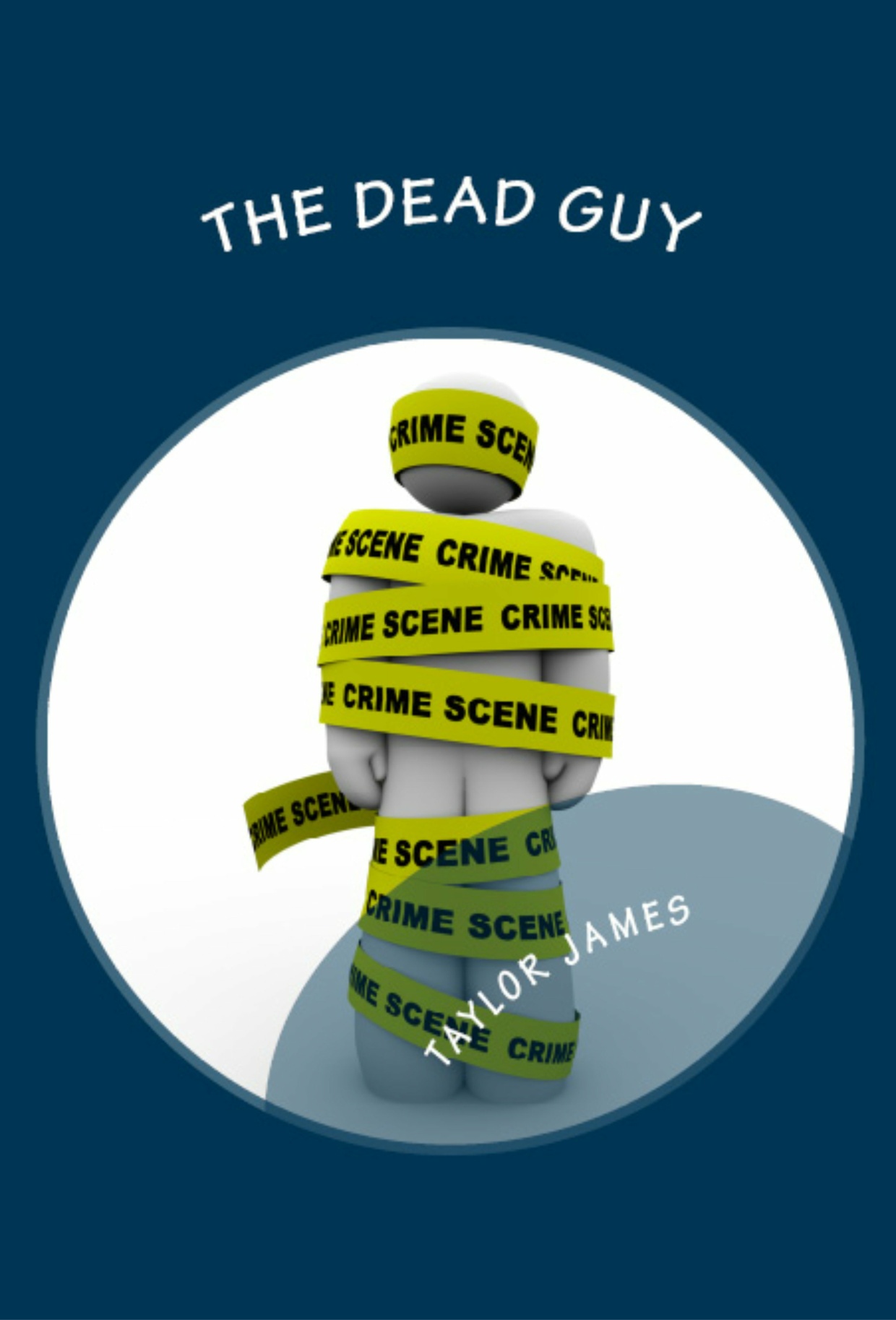 Taylor has ONE ebook copy up for giveaway today! So…what would you do if you practically fell over a dead guy on your property? All Sydney wanted was the morning paper, but now she has to deal with…the dead guy.
SHANNON HARRIS – Winner Angie Malone


Shannon is offering ONE ebook or paperback (US only on paperback) set of Books 1 and 2 of her Andearian Chronicles, The Oath, in which Book 1 of her Andearian Chronicles, in which Lanis is High Priestess Anya's lover and protector. An unexpected request takes her away from Anya's side, and pushes her into a position to sign an oath that will make her question everything. More info on Book 2, Revelations.
VICTORIA AVILAN – Winner RJ and bdizzy39


TWO ebook copies of The Art of Peeling an Orange are available today. Artist Carly Rosen is jilted on the eve of her wedding for another woman. Carly, however, works her way into the inner circle of the other woman, whose seductive and secretive underworld is nothing she's ever expected…
SHERI LEWIS WOHL – Winner Susie


Sheri has ONE ebook or paperback (US only on paperback) copy of Necromantia up for grabbies! Circe sees dead people. She tries to put her ability to good use to help people, but she never tells anybody, until she might have to when her own life is in danger.
WOMEN AND WORDS T-SHIRT – Winner Beth Gais


LOOK! You, too, can get you a Women and Words tee! And we will ship out of the US. Check out the designs.
PATTY HENDERSON – Winner Karen Wales


Patty has ONE ebook copy of Tangled and Dark, this book in the Brenda Strange, PI series. Brenda's no ordinary Tampa PI, and both living and dead are on her case.
SARAH ETTRITCH – Winner petra


Sarah has ONE ebook copy of The Salbine Sisters up for grabs. The Sisters are a powerful group of female mages who take the power from one of their own, leaving her struggling.
S R SILCOX – Winners cw and Amisha Patel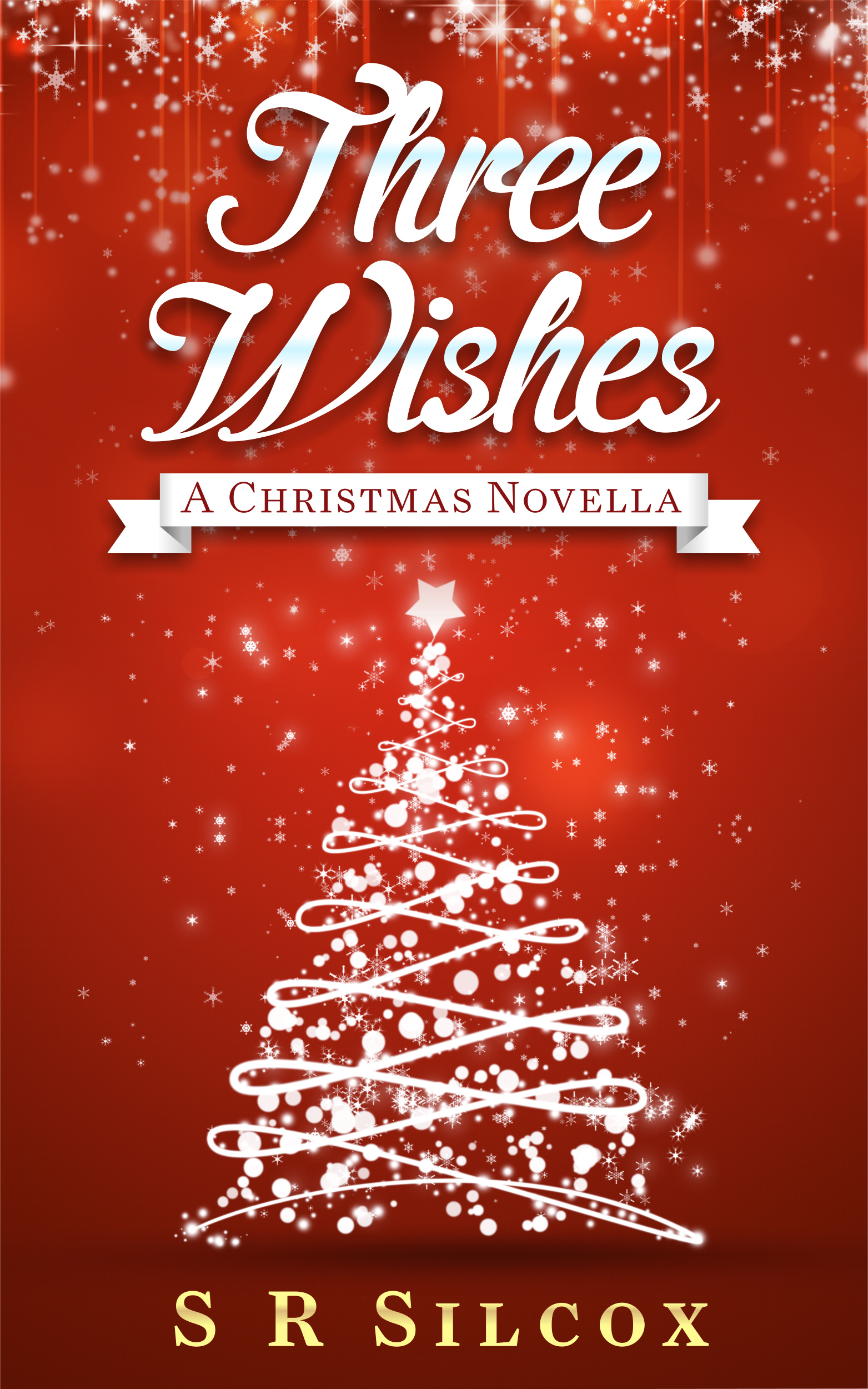 S R has TWO ebook copies for two winners of this sweet holiday novella in which Sophie admits to her friends Katie and Mac that yes, she still believes in Santa. What will her friends do? Win it and find out.
CLIFFORD HENDERSON – Winner iamaschlie


Clifford (it's one of her family names, y'all!) has ONE ebook or paperback (US only on paperback) copy of Spanking New ready. Spanky chooses parents, but dang, they need to get it together if Spanky's ever going to be conceived. A poignant, hilarious, unforgettable look at life, love, gender, and the essence of what makes us who we are.
CF FRIZZELL – Winner abbysadie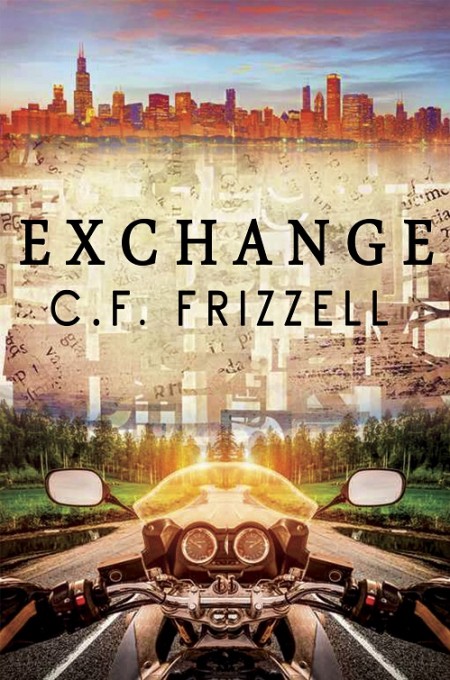 CF has ONE paperback (anywhere) of Exchange ready for a winner! Shay meets newspaper editor Mel in a small Montana town and they click, but there are a lot of obstacles in the way…
PUBLISHERS

  – Winner spines in a line
BOLD STROKES BOOKS is offering ONE ebook, WINNER'S CHOICE. Go check out the wares.
 – Winners Jkk and Ally
DESERT PALM PRESS has TWO books to give away, either ebook or paperback (wherever). Two winners, winner's choice of books. Check 'em out.
  – Winner Abigail Seney
AFFINITY EBOOKS has ONE ebook, WINNER'S CHOICE! Start picking now…
 – Winner Devlyn
SAPPHIRE BOOKS is offering ONE ebook, WINNER'S CHOICE! Choose wisely…

 – Winner lisagh
YLVA PUBLISHING is giving away ONE ebook, WINNER'S CHOICE! Here you go.