You made it! Day 9! But guess what? WE ARE STILL GOING STRONG UP IN HERE. That's right. This party DOES NOT STOP FOR TWELVE DAYS. The elves don't suddenly decide to have a bit of a lie-down around this time and oh, la-di-da we're just going to lounge and binge-watch Star Wars. No. They're on their third wind or whatever it is and it's about this time that the parties are in serious full-swing because they manage to get the entire block in on it and right now there are reindeer line dances on the neighbors' roofs while the elves are drag-racing in Barbie cars down the middle of the street. The neighbors love that, because it's the elves doing their version of the Fast and the Furious. Which, fortunately, end up in snow banks.
One of the neighbors was kind enough to fire up the grill so we had turkey burgers and veggie burgers as a nice change from the constant pizza diet. I'm sure the delivery people were bummed, though, that they couldn't see what we're up to down here. Still, the elves do like midnight pizza, so there's that. The drivers may yet get another round of cookies.
Meanwhile, Tucker has indeed been recruiting. I mean, we appreciate the extra help, but I wonder if this might be too many elves in the kitchen, if you get my drift — oh, geez. They're now playing Supergirl and flinging off the ceiling fan and flying across the room to land in big piles of tinsel and couch cushions. It's actually really funny…omg…stop…lol
Okay, let's get on with it! LOL
To get in on today's drawing, leave a comment below. One entry per person per day (share the luv), though feel free to chat with others if you want. We'll just take one of those comments, though. Make sure you include your email address in the comment fill-out form, but NOT the comment body. The elves reported a sighting of Interweb spider drones, looking for email addresses to exploit. So be careful! We keep your addressed locked up in the peppermint vault, so it's all good.
We close the blog at 10 PM EST US time (world clock linkie) and then we immediately fire up our drawing machine. We gift prizes in the order they appear below. So the first person drawn wins the first book/swag listed; the second the second, and so on. If we did not do this, I can honestly report an explosion of heads in the back and that's even worse than the tinsel bombs. For real.
Authors, if you have a book in today's list, please do not enter the drawing. That ain't right, to win your own book, after all.
Here's your tune for today:
[HINT: "Frosty the Snowman"]
Tucker the book elf…is a funny, merry soul
with a bright red hat…a glass of 'nog
and popcorn in his bowl
Tucker the book elf…loves the Hootenanny days
cuz he runs around…covers lots of ground
it's magic so they say
There's tons of books all over here, everywhere we found
and when we give them all away, Tucker dances 'round
OHHHHH Tucker the book elf…is dancing all the time
and we all see…the fun he brings…
to this here Hoot-eh-nan-eeeeeeeeee!
And now, BEHOLD! THE LIST! Have fun and good luck!
GAIL CARRIGER – Winner Kim Dyke


Bestselling and award-winning steampunk author Gail Carriger is offering ONE ebook copy of her F/F novella Romancing the Inventor, starring one of her well-known lesbian characters from her Parasol Protectorate series. Do join us for tea in the drawing room whilst we attempt to win this most fabulous ebook.
KINDLE FIRE EREADER! – Winner Vicki Cooper


Women and Words is HOOKING ONE OF YOU UP with a Kindle Fire ereader. Deck the halls, y'all!
LEE WINTER – Winner Shari


Lee Winter has ONE ebook of the Red Files for you. In this mystery, a journalist spars with a rival on the circuit, but they might have to work together to unravel an incredible story.
CAREN WERLINGER – Winner ChrisA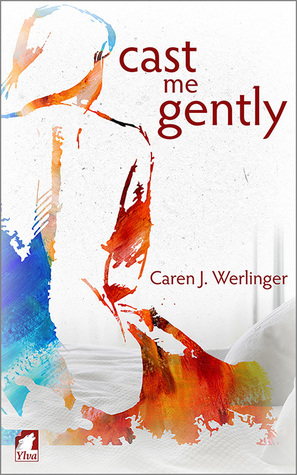 Award-winning author Caren is offering ONE ebook copy of Cast Me Gently to a lucky winner! In 1980 America, follow Tessa and Ellie as they meet and fall in love.
NICOLE LINSSENS – Winners Encarnita McCourt and Alex


Nicole is offering TWO ebook copies of Liaisons, which explores the relationship of two close friends and their extended network.
S. ANDREA ALLEN – Winner Michelle


S. Andrea Allen is offering ONE ebook copy of Solace: Writing, Refuge, and LGBTQ Women of Color to a winner. In this collection of poetry and prose, authors explore pain, solace, and survival strategies.
D. JACKSON LEIGH – Winner Karen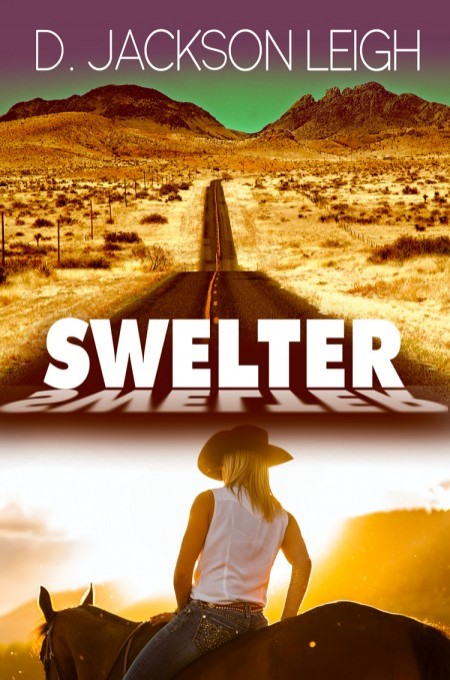 Multiple award-winning author D. Jackson Leigh is offering a WINNER'S CHOICE, ebook, of any of her books. Like, maybe that one pictured? The brand new one? HMMMM! Go see!
FIONA ZEDDE – Winner Val Williams


Fiona has ONE copy of her latest, Rise of the Rain Queen, ebook or paperback (US only on paperback) for a lucky winner. Nyandoro is a favorite in the village, but she might test even the most indulgent when she desires the wife of a village elder, and she may lose everything but find much more instead…
SANDRA de HELEN – Winners Dani, Margaret Pas, and Mary Fran Galat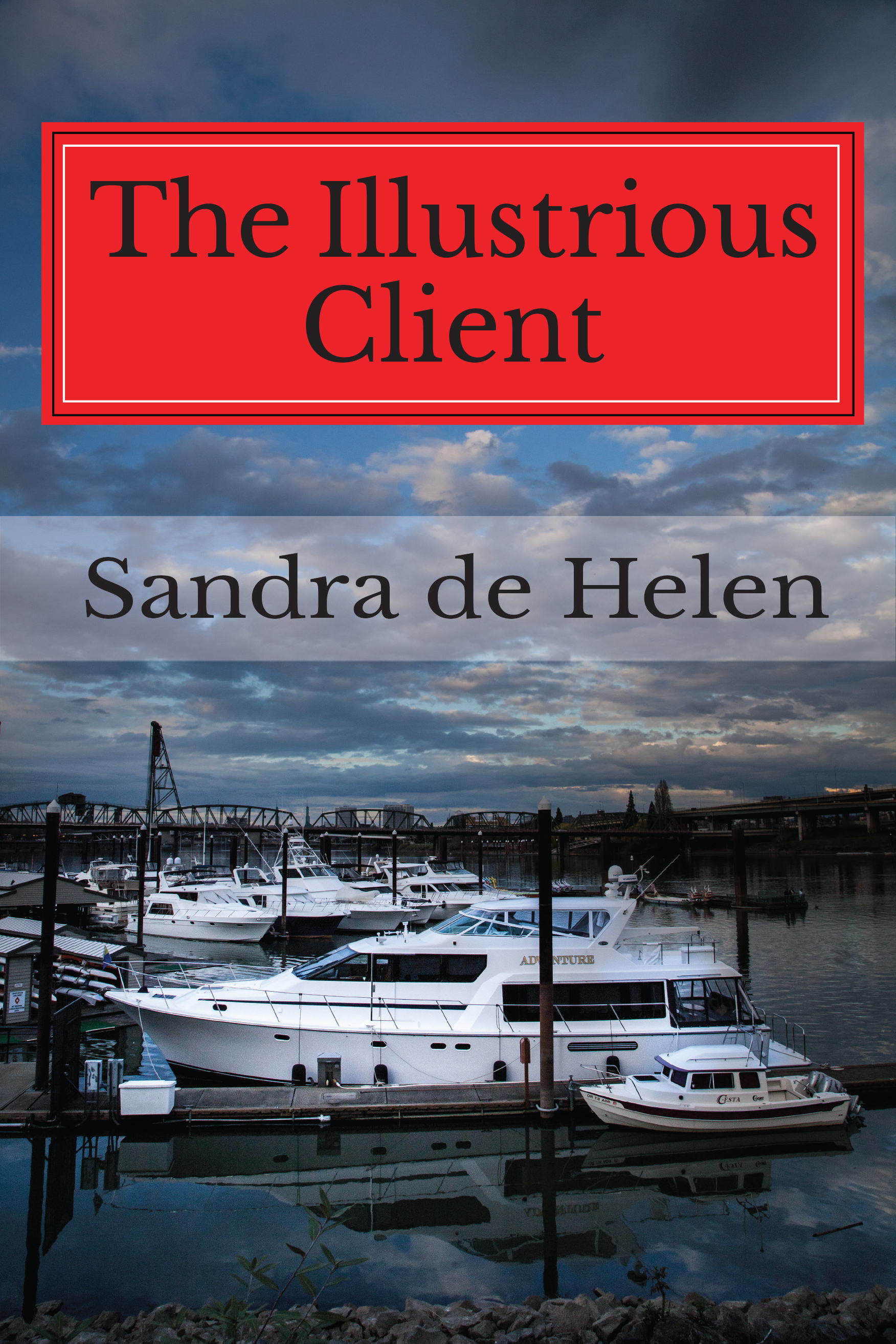 Sandra has THREE ebook copies of the second installment in her Shirley Combs and Dr. Mary Watson mystery series, The Illustrious Client. In Portland, OR, a young international pop star needs the help of the dynamic duo. Win to see what happens.
HARPER BLISS – Winner Wende Ellis


Harper's got some sexy-time for y'all — ONE ebook set of her French Kissing trilogy, two winners! Three seasons of lesbian romance set in Paris. Serialized for your binge-reading pleasure.
SARAH GOODWIN – Winner SandyShip


Sarah has ONE paperback (anywhere) copy of her historical hardscrabble romance Night Fires in the Distance, set in the 19th-century Indian Territory.
MJ DUNCAN – Winner Linda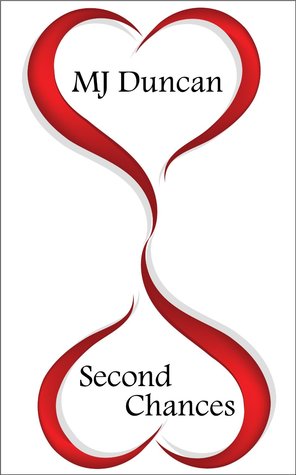 MJ has ONE ebook copy of Second Chances. Charlie's professional life is in good shape, but her personal life is another story. She takes a job and runs into someone she didn't expect to see again.
ANN APTAKER – Winner bookishbutchesq, kendahlj, and K Aten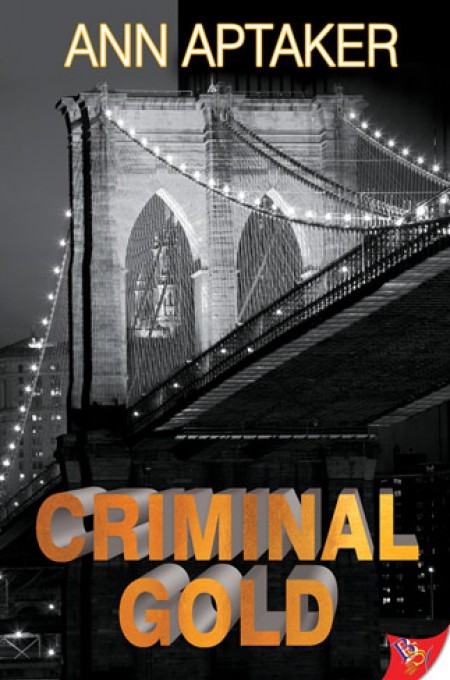 Lammy winner Ann Aptaker is offering THREE ebooks of Criminal Gold. Midnight. New York Harbor. 1949. Cantor Gold, dapper dyke-about-town and smuggler of fine arts is waiting under a bridge for a racketeer. And then things go sideways…
AURORA REY – Winner nerdgirl1115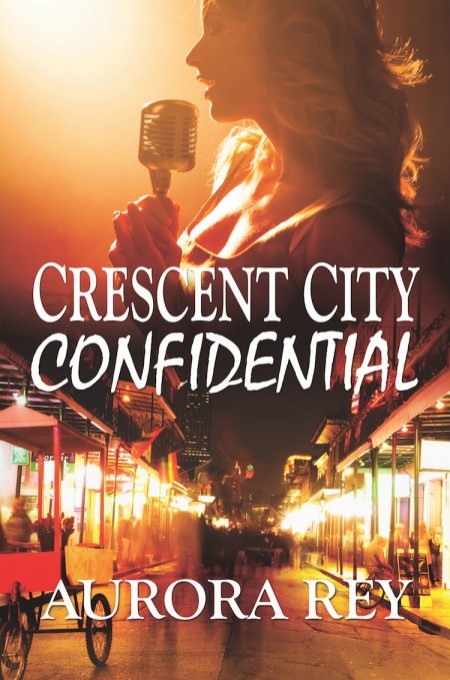 Aurora has ONE advanced copy, ebook or paperback (anywhere) of Crescent City Confidential. It's due out in Feb. Mystery writer Sam ends up in New Orleans where she sets her sights on Tess. But something is at work to keep them apart.
M ULLRICH – Winner Anna Furtado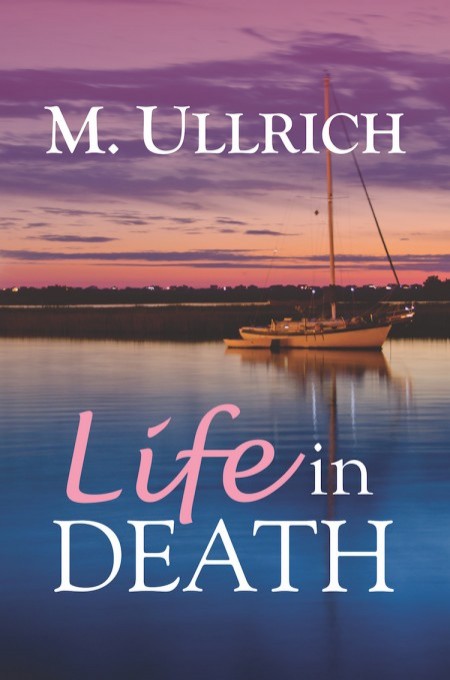 M Ullrich is offering ONE ebook or paperback (US only on paperback) of Life in Death. Marty and Suzanne have been through a lot together, but the terminal cancer diagnosis of their child drives them apart to divorce. But there might still be hope…
GAËLLE CATHY – Winners Denise, Barbara G, and Pat H.


There are THREE ebook copies up of One Breath at a Time, all ready for your ereaders. 21-year-old Alecia falls in love at first sight with a photographer who may have a devastating smile, but she has something else, too…
HEATHER MCVEA – Winner lesficreader and Antoinette


Heather has TWO copies of November's End, Kindle or paperback (US only on paperback) for two winners. Early 20th-century Baltimore, where Calina is trying to raise her family on her own. And then she meets Nessa.
BECKY HARMON – Winner Mercedes Lewis


Becky is putting up ONE ebook copy of her romantic thriller Tangled Mark. Two agents working on the down-low, but one doesn't know she's been targeted as a leak by the other.
ALISON R. SOLOMON – Winners Pam and Windfeather


Alison is offering TWO ebook copies of Along Came the Rain to TWO winners. Wynn seems to be losing her memory, and she's in jail, accused of kidnapping 2 teenaged foster kids. Her partner is trying to unravel the mystery, worried about Wynn's memory and what might have happened.
VICTORIA AVILAN – Winners Cheryl H and Margaret


Award-winning author Victoria has TWO ebook copies for TWO winners of A Small Country About to Vanish. A sweeping tale that follows two childhood sweethearts as they come of age and face impossible choices.
ANNE HAGEN – Winner Carolyn McBride


Anne is offering ONE ebook or paperback (US only on paperback) copy of Broken Women to a winner. What do you do when you lose the love of your life and then almost everything else? Is there a chance for anything more? Win and find out.
GEORGIA BEERS – Winner April


Award-winning romance author Georgia has ONE ebook copy of her romance, Rescued Heart (Puppy Love series) ready for you! Welcome to Junebug Farms animal rescue, where Lisa is in charge of intakes and adoptions. She never expected to meet somebody like volunteer Ashley, and sparks just might fly.
GENTA SEBASTIAN – Winner Joni


Genta has ONE ebook copy of this YA novel, Riding the Rainbow. Two young girls in the 5th grade. One has two moms and she's bullied because of it. But the other has two dads, and she keeps it secret.
JESSIE CHANDLER – Winner Erica L. Collins


Award-winning caper mystery author Jessie has ONE ebook or paperback (US only on paperback) copy of Blood Money Murder ready to go. In this one, there's a secret. Twenty-five years of one. That's where it always starts, with a secret. And then things get crazy.
MICHELLE TEICHMAN – Winner Shelley


Michelle has ONE ebook copy of her debut YA novel, The Space Between. Harper is the most popular girl in 9th grade, but she can't stop thinking about the reclusive, religious Sarah.
KAT EVANS – Winners Kas and mebuchanan


Kat is offering TWO epub copies of The Space Between Our Hearts. Ex-cop who goes PI in a small Georgia town is hired by a wealthy socialite. Sparks just might fly.
NATALIE VIVIEN – Winners stephanie I and Mary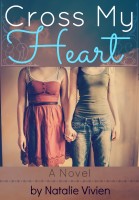 Natalie has TWO ebook copies of Cross My Heart. Archaeologist Alex is not interested in commitment. But then she meets librarian and ghost-hunter Trudy and maybe, just maybe, things could change.
PATTY HENDERSON – Winner Anita F


Patty has ONE ebook copy of The Missing Page, a book in the Brenda Strange PI mystery series. This time, there's a rare, handwritten manuscript and it might be tied to murder.
ROBYN NIX – Winner Melissa Whisenant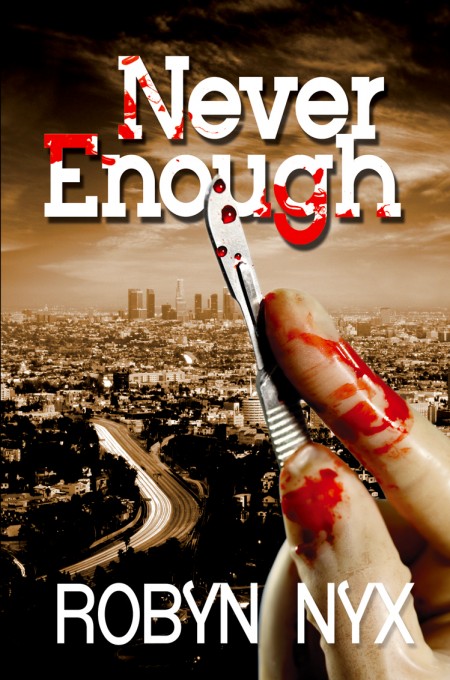 Robyn has ONE ebook or paperback (UK only on paperback), of Never Enough for a winner. In this romantic thriller, a journalist and a film star end up in each other's orbits, but there's danger afoot…
YLVA PRIDE ANTHOLOGY – Winner radicalspaces


Women and Words will hook ONE winner up with a paperback (anywhere) copy of the Ylva Pride anthology: 6 short stories by Jove Belle, Fletcher DeLancey, Lee Winter, Jae, Andi Marquette, and Emma Weimann.
PUBLISHERS

 – Winner Hayde
BOLD STROKES BOOKS is offering ONE ebook, WINNER'S CHOICE. Go check out the wares.
 – Winners Kate L
DESERT PALM PRESS has TWO books to give away, either ebook or paperback (wherever). Two winners, winner's choice of books. Check 'em out.
 – Winner Beth Goodman
AFFINITY EBOOKS has ONE ebook, WINNER'S CHOICE! Start picking now…
  – Winner Sarah
SAPPHIRE BOOKS is offering ONE ebook, WINNER'S CHOICE! Choose wisely…

 – Winner goremixx
YLVA PUBLISHING is giving away ONE ebook, WINNER'S CHOICE! Here you go.