Day 10, my friends, and the livin' is cray! Jove and I always tell people that the Hootenanny is seriously big. It's big giveaways. 30-50 books a day. And they don't believe us. There's always this kind of skeptical expression. And we say we get over a hundred authors and a bunch of publishers and the lists are different every day, but still people don't believe us.
And then they come and see.
::MINDS BLOWN::
And that is pretty much what happens! We love the Hootenanny because we love participating in our communities and we love how awesome the authors and publishers are who participate and willingly — GLADLY — put up books for readers and everybody just gets in to it. But we also love the Hootenanny because it allows readers to get exposed to bunches of authors, and we hope you use these lists throughout the year. 🙂 SO THANK YOU THANK YOU THANK YOU to all the authors and publishers who donated and thanks to you, readers, for supporting those communities.
Meanwhile, there's the behind-the-scenes stuff and today the elves got it in their heads that they wanted to take a brief road trip. They're magic, after all. They can do things like that. They call it a road trip but it's actually "riding the peppermint slipstream" or whatever the hell Tucker was talking about last night. He was drinking the special eggnog, so it could mean anything. All I know is that it's sort of like how we might perceive hyperspace because all of a sudden these elves just disappear and then reappear a few minutes later. Did y'all read Anne McCaffrey books growing up? When dragons and riders went "between"? They'd disappear and then reappear seconds later. Kind of like that. Anyway, that's an elf "road trip."
The reindeer have their own magic, but most of them stick around here during the Hootenanny because they like pizza and ice cream. Don't feed just any reindeer those things, friends. These are magic reindeer, so they can digest it properly. Anyway, the elves not on a road trip are using the reindeer's antlers as a guide to make popcorn strings for the tree, though it's a lost cause since the tree is covered in so much tinsel that I'm not sure where the elves will hang the popcorn. Whatever. And I do hear a dance party out back near the hockey rink. Bet you didn't know somebody actually did electronica versions of Christmas songs. That's what they're moshing to right now, though some are trying to break dance on the ice. Which is cracking me up.
Anyway! In case you're just joining us (bless yer heart), here's what to do. To get in on today's giveaways, leave a comment on this blog below. One entry per person per day. You can chit-chat with others (we encourage you to meet people!), but we're only going to count one of your comments toward the goodies. Share the luv, y'know. Please include your email address in the comment fill-out form and NOT in the comment body. You don't want everybody seeing what your email address is. We in the back lock your emails up tight in the peppermint vault where not only are they safe, but they smell really good.
We close the blog each night at 10 PM EST US time (world clock here). And then we do the drawings. We give prizes in the order in which they appear here. So the first person drawn gets the first book/swag on the list, the second the second item, and so on. It helps keep us from losing our minds back here. We then notify winners via email and we post the winners' names next to the item they won right here on the blog. So if you see your name but you don't have an email from us, CHECK YOUR SPAM FILTER. If you still don't see an email, drop us a line at the contact page here so we can get it all figured out.
And authors, if you have books in today's drawing, please do not participate. Because that's just creepy, to win your own book.
And now for our song to get into the spirit of things.
[HINT: "Sleigh Ride"]
Just hear those elves a sing-a-ling
ring-ting tingle-ing too
come on there's books galore
to give all away to you
Outside the tinsel's flinging
and elves are calling YOOO HOOOOOO
come on there's eggnog
for all; we've saved it all for you
Givin' books givin' books givin' books
let's go
let's read through the snow
we're dancing through stacks of books oh ho
Givin' books givin' books givin' books
it's grand
we've struck up the band
we're dancing along with the song
of these nutty elves, oh, man…
AND NOW! JOIN US! Have fun and good luck!
D JORDAN REDHAWK – Winner Elyssa


D Jordan Redhawk has ONE paperback (anywhere) of Alaskan Bride just for YOU! If you win. Let's hope you do. After the American Civil War, a young woman agrees to be an Alaskan mail-order bride. But she doesn't get the news that her prospective husband has died, so when she shows up, his sister isn't that happy about it. But…things change.
CF FRIZZELL  – Winner Tammy Abraham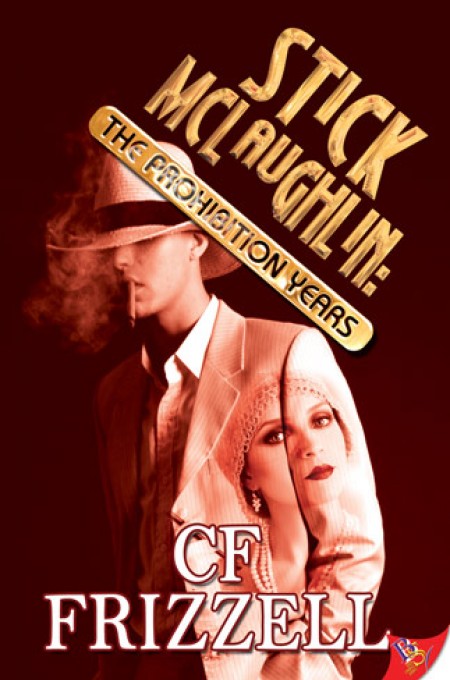 CF has ONE paperback (anywhere) for a lucky winner of Stick McLaughlin (The Prohibition Years). Stick's had a rough go of it, and after a stint in prison, she has her own gang during the Roaring Twenties and the love of her life that she thought was lost may be closer than she thinks.
JANE WATERTON – Winner Lilaine


Jane has ONE ebook copy of her debut novel, Times of Our Lives, a bittersweet but often humorous tale of love, life, and loss at OWL Haven, Australia's first lesbian retirement community.
YLVA PRIDE ANTHOLOGY – Winner Lysa Smith


Women and Words will hook ONE winner up with a paperback (anywhere) copy of the Ylva Pride anthology: 6 short stories by Jove Belle, Fletcher DeLancey, Lee Winter, Jae, Andi Marquette, and Emma Weimann.
KIKI ARCHER – Winner Lilaine


Award-winning author Kiki Archer has ONE paperback (anywhere) of her latest, Lost in the Starlight ready to send out! A singing superstar is actually really shy at heart. Amidst all the glitz and glamour, can she find love?
R.G. EMANUELLE – Winner Allison


R.G. has ONE Kindle copy of her romantic novella, Add Spice to Taste, in which chef Jo is teaching cooking classes to help make ends meet. She hasn't been that successful in love, but a couple of her students take an outside interest in her. One in particular might be wanting to add a little more spice.
YVONNE HEIDT – Winners Jae coleman and trather94606


Multiple award-winning Yvonne is offering TWO WINNER'S CHOICE ebooks from her Sisters of Spirit paranormal trilogy. TWO WINNERS. Check 'em out.
SANDRA de HELEN – Winners goofy48 and rosideplma


Sandra has TWO ebook copies for two winners of Till Darkness Comes, which follows the hard times and harder life of a teen who comes out to her therapist but then more terrible things are afoot in Kansas City.
PATTY HENDERSON – Winner Colleen


Patty has ONE ebook of Ximora, in which psychic investigator Brenda Strange who has to put a stop to an ancient evil and its curse once again stalking the land.
KAT EVANS – Winners Melissa Grace and Heather Harper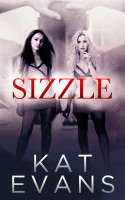 Kat's got TWO EPUB copies of Sizzle up for grabs. It's the summer of 1981, and a vice detective in Miami and a DEA agent are in the middle of tracking a drug cartel. And in the heat, anything could happen.
WOMEN AND WORDS T-SHIRT – Winner Ingrid


LOOK! You, too, can get you a Women and Words tee! And we will ship out of the US. Check out the designs.
SARAH ETTRITCH – Winner Amy B


Sarah has ONE ebook copy of her cozy mystery, The Missing Comatose Woman. PI Casey lands her first case: locating a missing and comatose woman. And she'll do anything she has to do for answers, including pretending to be pregnant and fawning over a hairless cat. And she just might get a girlfriend along the way…
SHERI LEWIS WOHL – Winner Amy Herman-Pall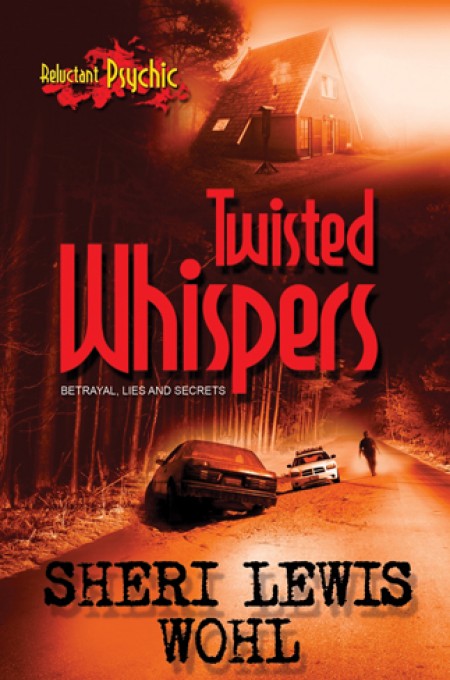 Sheri has ONE ebook or paperback (US only on paperback) copy of Twisted Whispers. A detective has to find a missing woman, but time is running out…
R.J. SAMUEL – Winners Sue and Anita Bradshaw


R.J. is offering TWO ebooks to TWO winners, WINNER'S CHOICE of books. R.J.'s novels cross genres and cultures. Whether a vision painter based in India, or a medical thriller set in Ireland, or another romantic suspense, you're sure to find something you like.
LEE WINTER – Winner sue488


Lee's got ONE ebook copy of Requiem for Immortals rarin' to go. A professional cellist is also a professional assassin, taking out ruthless members of Australia's underground. Then she gets a contract to kill a woman but she doesn't understand why anyone would want her dead. And as she gets to know her, she's not sure why she cares.
DIANA MORLAND – Winner April McGuire


Diana has ONE ebook copy of Lifetime Between Us, in which Erica has everything sorted out and is living single and loving it. Then Maria walks back into her life. And things might get a little crazy.
KC RICHARDSON – Winner Caryn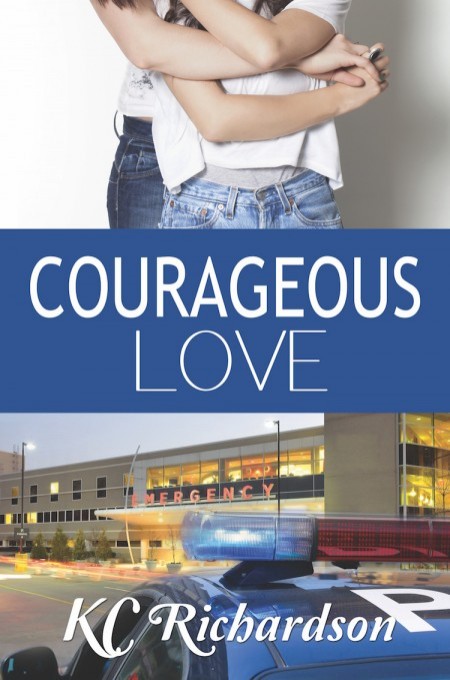 KC has ONE ebook or paperback (US only on paperback) of Courageous Love available! Alex is an ER nurse who meets officer Francesca and sparks fly. But when Alex is diagnosed with a devastating disease, Francesca isn't sure she's up to the caregiver task. Will they weather the storm? Win it and find out.
SUZIE CARR – Winner Carrie J Harris


Suzie has ONE ebook copy of The Dance ready to go! Can dog trainer Jacky patch things up with her stepdaughter after a terrible misunderstanding? And what's the deal with Brooke, who needs Jacky to train her dog? Could there be more there? Hmm…win and see!
SAMANTHA BOYETTE – Winner Melanie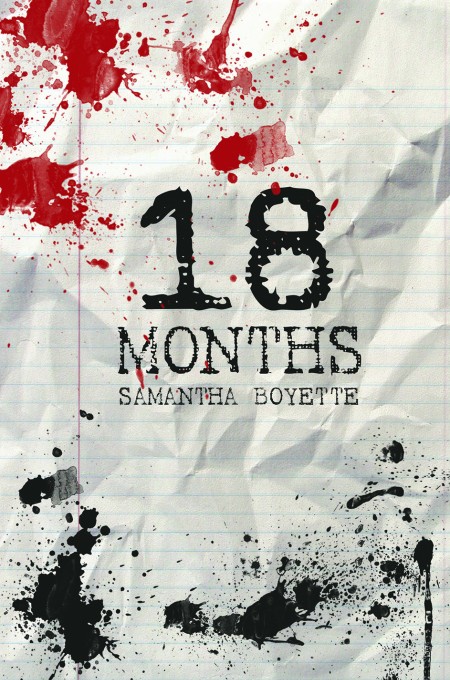 Samantha has ONE ebook copy of her brand new release, 18 Months. Teen Alissa is trying to find out what happened to two missing young women her age who have something in common. They were both young women she was involved with.
CLIFFORD HENDERSON – Winner LeslieW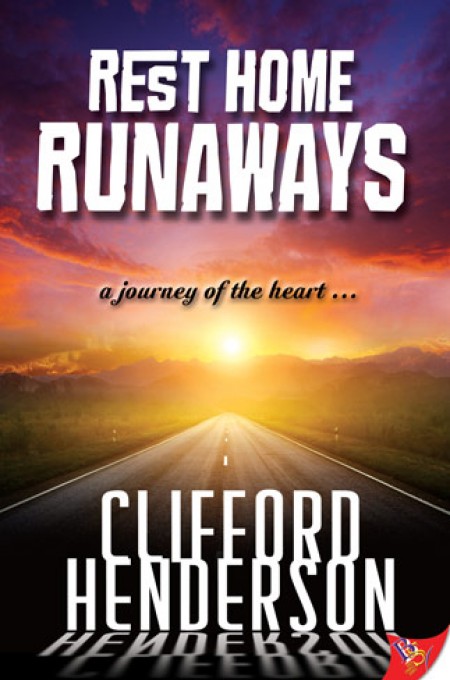 Cliffi's got ONE ebook or paperback (US only on paperback) copy of Rest Home Runaways. Morgan has to go rescue her octogenarian dad, who has stolen a car and escaped from the while another group of octogenarians takes the rest home van and goes after him. Morgan's worried sick, because she knows her dad is taking orders from her long-gone mom, and trying to fulfill a promise. She needs to find him before he gets hurt.
ANN APTAKER – Winner Angela Musselman, Sphin, and Clare


Lambda winner Ann has THREE ebooks for THREE winners of her Lambda winner, Tarnished Gold. New York City, 1950. Cantor Gold, art smuggler and dapper dyke-about-town, hunts for a missing masterpiece she's risked her life to bring through the port of New York.
CAREN WERLINGER – Winner Sarah


Caren is offering ONE ebook copy of Turning for Home, in which Jules has to go back to the small Ohio town she thought she'd escaped for a funeral. The visit unleashes a flood of memories and Jules embarks on a lonely path, leaving her partner struggling to reach her and an ex wanting to reconnect.
VK POWELL – Winner D Henninger


VK has ONE ebook or paperback (US only on paperback) copy of Lone Ranger, her very latest, up for grabbies! A freelance reporter is trying to unravel a years-long mystery of a local family, and also maybe unravel the mystery of the enigmatic park ranger she meets.
JEANINE HOFFMAN – Winner Sue 2e


Jeanine is offering one WINNER'S CHOICE ebook. Will it be Backswing? Perhaps Lights and Sirens? Credit Worthy? Stranger than Fiction? Go see!
GENTA SEBASTIAN – Winner Jack P


ONE ebook copy of Genta's hot-off-the-press novel are up for grabs. In When Butches Cry, Traf is totally unsuited to mid-20th century Azorean life, but she catches the eye of a childhood friend. But love isn't always easy.
MICHELLE TEICHMAN – Winner Jennie


Michelle has ONE ebook copy of her brand new release, Rescue Me, all set for your ereader. Kristen is a top officer of the Royal Canadian Mounted Police. She's trying to get a Toronto paramedic to open up about what she knows about the murder of a local copy who might have murdered by fellow paramedics. What could go wrong? Win and see!
LIZ MCMULLEN – Winner Tina


Award-winning author Liz has ONE ebook copy of her first novel, If I Die Before I Wake, in which Charlie inherits a necklace from her grandmother's estate, but it comes with unseen and unwelcome guests. Fortunately, there's a witch in town who might be able help…
PUBLISHERS
 – Winner Shari
BYWATER BOOKS has ONE copy of Perfect Pairing, by Rachel Spangler, ebook or paperback (US only on paperback).

 – Winner Cara
BOLD STROKES BOOKS is offering ONE ebook, WINNER'S CHOICE. Go check out the wares.
 – Winner Sharon E. Owens and Jackie
DESERT PALM PRESS has TWO books to give away, either ebook or paperback (wherever). Two winners, winner's choice of books. Check 'em out.
 – Winner Ekezes
AFFINITY EBOOKS has ONE ebook, WINNER'S CHOICE! Start picking now…
 – Winner LizzieC143
SAPPHIRE BOOKS is offering ONE ebook, WINNER'S CHOICE! Choose wisely…

 – Winner Kristy Drexel
YLVA PUBLISHING is giving away ONE ebook, WINNER'S CHOICE! Here you go.