My friends, welcome to day 11 of the 2016 Hootenanny, in which we pretty much pulled out a bunch of stops and flooded your world with as many books as we possibly could (and tried not to lose our minds in the process…we're not sure that didn't happen yet, so check back later).
I'll be honest. This place is a wreck. LOL. The furniture is covered with tinsel, reindeer, elves, pizza boxes, eggnog cartons…omg. But it's okay, because nobody really sleeps during the Hootenanny, so what's the point of trying to lie down? The elves have busted out the Twister game again and that's been going on for a while. The neighbors came by with more eggnog (that's so nice) and a bucket of fried chicken. That, too, is a nice change but omg we're sure it's not doing us any good in terms of healthy livin'. But hey, it's the HOOTENANNY and what else are you going to do during a 12-day party?
There's a wild game of Star Wars: Rogue One out back. Or rather, the elves' interpretation of one of the battle scenes. It involves tinsel bombs, snowballs, and super soakers loaded with red water to simulate lasers. Don't ask. And I don't know if they used food coloring or what, but the stuff doesn't stain, so I'm not going to worry about it. They're elves, after all. And they've somehow managed to build a a snow Imperial cruiser next to the tinseled Death Star and they're bombarding it with snowballs. The Rebellion lives, my friends! Right here at Women and Words! We'll get those plans to the Rebel base yet! They'll be covered with pizza and eggnog, but by golly, they'll get there!
A couple of the reindeer are pulling sleighs around the yard loaded with elves. The neighbor kids get into that, too, so we often end up with pile-ups of elves and kids, all giggling and screeching and then they get right back on board and off they go again. Never a dull moment during the Hootenanny.
So, hey, authors and publishers! THANK YOU SO MUCH for your generosity. We here at Women and Words are always humbled by the outpouring of luv authors and publishers provide for this event. We certainly could not do it without you, and absolutely could not do it without the readers, so thank you to all!
Most of you are old hands at this, but here: To get in on today's drawing, leave a comment on this blog. One entry per person, so even if you chit-chat with others here, we're only going to count one of your comments. Share the luv, y'all! Make sure you include your email address in the comment fill-out form, but NOT in the comment body. Y'all don't want the interwebz knowing your business in that regard, right? The elves keep is safe in the back. 🙂
We close the blog at 10 PM EST US time (world clock link here) and start the drawings. We give prizes away in the order they appear. So first item goes to the first person drawn, second to the second, and so on. Otherwise it would just be way too confusing. We then email the winners AND we post the names of the winners next to what they won on the blog. So if you see your name but you don't have an email from us, CHECK YOUR SPAM FILTER. If there's no email in there, drop us a line at our Contact page and we shall endeavor to fix you right up.
Authors, if you have a book in today's line-up, please don't enter the drawing. Cuz why would you want to win a copy of your own book, right?
Here's your tune for the day.
[HINT: "Little Drummer Boy"]
Books…they told me
and lots of eggnog
Brand new books to see
and lots of eggnog
So many books we bring
with lots of eggnog
so much tinsel to fling
plus lots of eggnog
lots of eggnog
lots of eggnog
We get to read a bunch
and drink some eggnog
with our lunch
AND NOW your Day 11 list! Have fun and good luck!
KD WILLIAMSON – Winner Shibriel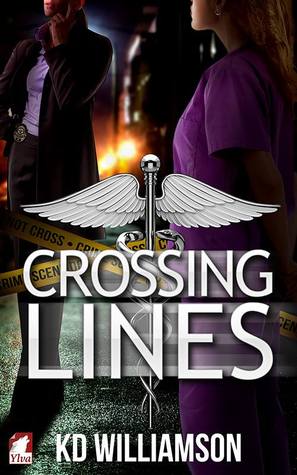 Award-winning author KD has ONE ebook copy of Crossing Lines for your ereader. Nora and Kelli are making a go of it, and it seems things have calmed down. But the calm breaks with a vengeful enemy and the reality of drug abuse. Old wounds expose vulnerabilities. Is this a storm they can weather?
CARSEN TAITE – Winner Debbie


Carsen has ONE ebook or paperback (US only on paperback) up for grabs. In Lay Down the Law, Rancher and federal prosecutor Peyton meets an oil heiress who moves her in mysterious ways. But then Peyton is charged with investigating the heiress's family business…
KATE MCLACHLAN – Winner EJ


Kate has ONE ebook copy of Alias Mrs. Jones, historical fiction. It's 1902, and Nell is masquerading as a schoolteacher in a dusty Washington town. A man is murdered and Nell might know something, but she won't say because it's not like she's completely on the up-and-up. But the town doctor — a woman — has taken what seems more than a passing interest in her.
YLVA PRIDE ANTHOLOGY – Winner Jade


Women and Words will hook ONE winner up with a paperback (anywhere) copy of the Ylva Pride anthology: 6 short stories by Jove Belle, Fletcher DeLancey, Lee Winter, Jae, Andi Marquette, and Emma Weimann.
LEE WINTER – Winner pandabree13


Lee Winter has ONE ebook of the Red Files for you. In this mystery, a journalist spars with a rival on the circuit, but they might have to work together to unravel an incredible story.
D JORDAN REDHAWK – Winner benipardy


D Jordan Redhawk has ONE paperback (anywhere) copy of Darkstone for your reading pleasure. Music, magic, and two women caught in a battle between good and evil.
SARAH GOODWIN – Winner L. Chatman


Sarah has ONE paperback (anywhere) copy of her historical hardscrabble romance Night Fires in the Distance, set in the 19th-century Indian Territory.
TRACEY RICHARDSON – Winner Andreas Joyce


Award-winning author Tracey has ONE ebook or paperback (US or Canada only) available of By Mutual Consent. Joss, a doctor, is so dang busy that she really needs a wife. So why not hire someone to help out with the day-to-day? An artist decides it's a good gig and it'll bring in extra money. But then things get complicated…
TONIE CHACON – Winner upcominglesbianbooklist


Tonie has ONE ebook copy of her debut novel, Struck!, the tale of several converging lives on the fateful maiden and final voyage of the Titanic.
I BEACHAM – Winner Terry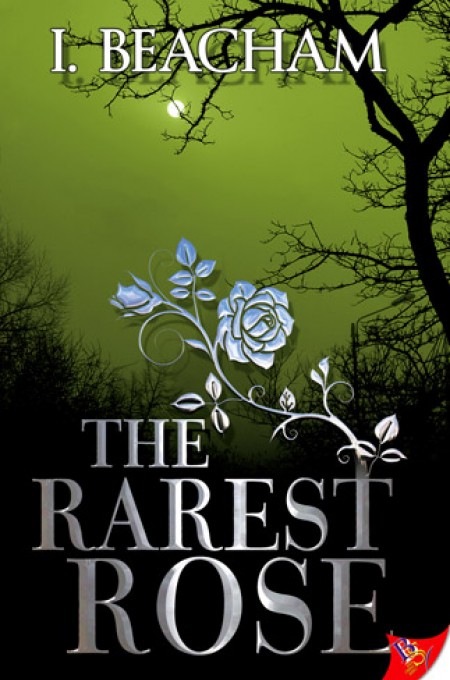 ONE paperback (anywhere) copy of The Rarest Rose is ready for your hot little hands. Eleanor retreats to reclusivity following the death of her partner, but strange things are afoot, including a visit from a ghost trying to tell her something. Enter a charming Irish photographer, and anything could happen.
LYNN AMES – Winner Kay


Multiple award-winning author Lynn Ames is offering a winner's choice of any one of her books, ebook format. So head on over to Phoenix Rising Press and have a look at all the awesome 1 winner can choose from.
BLYTHE RIPPON – Winner Debbie Roberts-Arthur


Blythe has ONE ebook copy of Stowe Away, her latest, ready for your ereader. Samantha leaves her hometown of Stowe for Yale, an exciting adventure for her. But everything changes when she has to return to Stowe to care for her mother, but Stowe still has a few things to teach her.
ANNA FURTADO – Winners Deb M. and Catherine


Anna has TWO copies, ebook or paperback (US only for paperback) of Incident at Elder Creek, her brand new release, ready to go. Late one night, Tucker finds herself in front of a saloon but she has no idea how she got there, and there's even more strangeness afoot…
LAINA VILLENUEVE – Winner Kristianne


Laina has ONE ebook or paperback (US only for paperback) of Return to Paradise ready for a winner. Guest-ranch manager Madison doesn't know much about her past, but she ends up in the town where she was born in search of it, where she meets an entrepreneur. Sparks fly, but Madison's past–or lack thereof–may get in the way.
MISSOURI VAUN – Winner Patty A.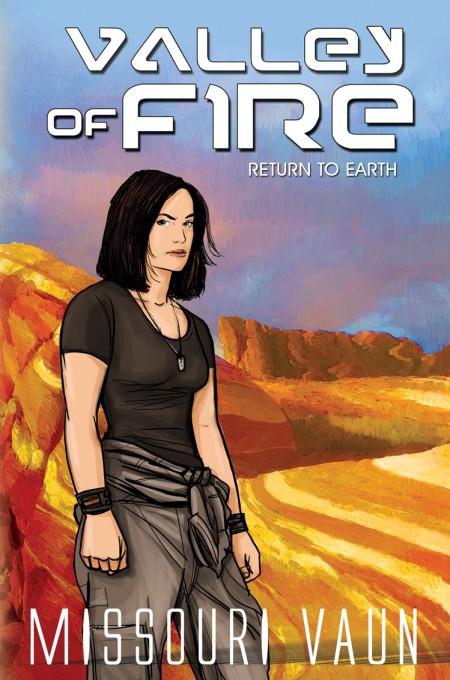 Missouri has ONE ebook or paperback (US only on paperback) of Valley of Fire up for grabbies! Book 3 of the Return to Earth series, in which Ava is flying transports and is assigned a passenger of the ruling elite And then their cruiser crash-lands. Find out what happens if you win.
RACHEL SPANGLER – Winner Glenda


Rachel has ONE ebook or paperback (US only) of Perfect Pairing ready to go. Accomlished chef and food truck owner likes things just the way they are, and even when an investment banker is offering her a restaurant with complete creative control, she says no, which creates a whole 'nother set of circumstances.
JL MERROW – Winner Lynn


JL has ONE ebook copy of the anthology A Certain Persuasion, LGBTQ fiction inspired by the novels of Jane Austen.
JESSIE CHANDLER – Winner Bonnie


Award-winning caper mystery author Jessie has ONE ebook or paperback (US only on paperback) copy of Blood Money Murder ready to go. In this one, there's a secret. Twenty-five years of one. That's where it always starts, with a secret. And then things get crazy.
CLARE LYDON – Winner kejaeck


Clare has ONE ebook copy of All I Want for Christmas. Tori is on a mission to find a girlfriend by December 25th. Her dates are complicated, and then someone unexpected turns up in her life.
CONNIE WILKINS – Winners Brandi Everett, Laura J., and Melanie


Connie (AKA Sacchi Green) has THREE ebook copies for THREE winners of the anthology Time Well Bent: Queer Alternative Histories, stories in which LGBTQ people are right there in various historical times.
M.E. TUDOR – Winner Sharon Clark


M.E. has ONE ebook copy of Standing Her Ground all set to go. When forced into anti-LGBT conversion, Jodi experiences sexual assault. Years later, she's raising her son as a single lesbian mom, but there are forces that want to tear them apart.
REBECCA HARWELL – Winner Dian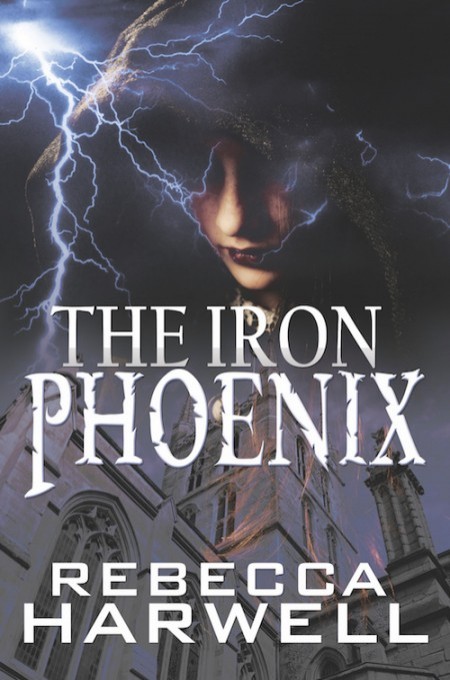 Rebecca has ONE paperback up for grabs (US only; possibly ebook available) of The Iron Phoenix (book 1 of the Storm's Quarry series) ready to go. 17-year-old Nadya lives in the city of Storm's Quarry, where she has two secrets. Powers and abilities she shouldn't and feelings for another young woman.
PATTY HENDERSON – Winner Melanie


Patty has ONE ebook copy of Peg o' My Heart, a Brenda Strange, psychic investigator tale in which an old radio is playing songs from a radio station that burned down in 1947, but it's just the tip of the iceberg…
S.M. HARDING – Winner Kris and Allie C.


S.M. has TWO paperback (US only) copies of A Woman of Strong Purpose available. An out and proud lesbian is ready for the next stage in her relationship, but her partner has concerns about living openly in a conservative area.
WOMEN AND WORDS T-SHIRT – Winner Diana Perez-Soria


LOOK! You, too, can get you a Women and Words tee! And we will ship out of the US. Check out the designs.
CAREN WERLINGER – Winner Allison Mugnier


Award-winning author Caren has ONE ebook copy of The Beast That Never Was ready for a winner. Lise's father is dead, and the life of the daughter of the King's Huntsman is no more. She now lives a life of duty to her mother and sisters, and her mother wishes to marry her off. But Lise meets a mysterious woman in the forest, and things change.
BARBARA ANN WRIGHT – Winner Marion


Barbara is offering ONE ebook copy of Coils, in which Cressida, who loves Greek mythology, finds out her aunt has gone missing and may have discovered a portal to the underworld.
PUBLISHERS
 – Winner Nan
BYWATER BOOKS has ONE copy of The Carousel by Stefanie Deoul, ebook or paperback (US only for paperback).

 – Winner Jesskk
BOLD STROKES BOOKS is offering ONE ebook, WINNER'S CHOICE. Go check out the wares.
 – Winner corikane and Sue Champeau
DESERT PALM PRESS has TWO books to give away, either ebook or paperback (wherever). Two winners, winner's choice of books. Check 'em out.
 – Winner Sally 
AFFINITY EBOOKS has ONE ebook, WINNER'S CHOICE! Start picking now…
 – Winner Laura Yaros
SAPPHIRE BOOKS is offering ONE ebook, WINNER'S CHOICE! Choose wisely…

 – Winner authorgenta
YLVA PUBLISHING is giving away ONE ebook, WINNER'S CHOICE! Here you go.