You made it! This is Day 12 of the 2016 Women and Words Hootenanny. Thank you all for joining us on this wild n' crazy ride. We hope that you had fun, that you met some folks, learned about some new authors, and won some books or other swag-ness. We also hope you had some fun with the antics that go on here and that you ran around singing Hootenanny songs all the time. And we hope that we were able to spread some luv.
Even though it's the last day of the giveaway, the elves and reindeer generally don't calm down for a couple more days yet, but they do help with cleanup (they're magic). Right now, however, they're teaching the neighbors' grandparents the Electric Slide. As a tip, you can also do that dance to Janet Jackson's "Nasty" (srsly — try it), but right now, they're using Marcia Balls' original. You have not lived until you see a bunch of merry elves in the middle of the street doing the Electric Slide. People, it is a sight to behold. Truly. And the neighbors are totally loving it. Heh. Oh, look! The pizza delivery folks are doing it, too! With pizza boxes! I'm telling you, when the elves are dancing, it's infectious. You can't not join in because it's just too much fun.
You'll be glad to know that the Imperial cruiser out back was destroyed by the rebels, who successfully got the plans to the rebel base (translation: they got the candy canes safely to the house). They did decide to take the tree back out to the tinsel-laden death star and put it back on top, which is fine. It's oddly pretty. There are no doubt going to be several more impromptu dance parties throughout the rest of the day, because that's how we do here. That's what the Hootenanny is all about. Fun, festivities, community. We hope you found some of that with us.
And yeah, after we defeated the Imperial cruiser, we had to go get Tucker out of the Over-Merriment Center. They get really uptight there and Tucker might have had extra eggnog and might've been dancing around with a few reindeer and might've been flinging tinsel around with abandon, but seriously? It's the Hootenanny, after all. Anyway, they let him go with a lecture about running down the street with reindeer, but we did take advantage of the photo op.
And a final THANK YOU and shout-out to all the authors and publishers who participated this year — we are staggered by your generosity. Thanks for all you do because without you, we certainly wouldn't be able to put on this event. And we certainly wouldn't be doing this without YOU, the readers, who support us not just during this event, but throughout the year. Thank you. Thanks to all of you. And thank you Jove, for the awesome banners! LOVE!
Oh, and hey, one of the merry elves suggested that if you won a book here at the Hootenanny or you learned about an author's book here and you bought it, it would be a cool thing for you to leave a review at Amazon or Goodreads or some other review site, to help spread the word about that author's work. Hopefully, you enjoyed the book…LOL
OKAY! To get in on today's delicious-ness, leave a comment below. One entry per person per day. Please do feel free to comment more than once if you're chatting, but keep in mind we're only counting one comment. Make sure you include your email address in the comment fill-out form (not in the comment body) so you're not exposing yourself to creepy spambots on the interwebz. We lock that info up in the back, so you're all good.
We close the blog at 10 PM EST US time (world clock link) and then we get right to the drawing. We give prizes in the order they appear here. So the first person drawn gets the first thing on the list, the second the second, and so on. Helps us in the back to do it that way, believe me. We also email winners as soon as we know who they are and we post the name of the winner next to the book/swag won. So if you see your name on the list but you don't have an email from us, CHECK YOUR SPAM FILTER. If there's no email in there, drop us a line at our Contact page so we can hopefully get it all figured out.
And authors, if you have a book in the line-up today, please don't enter the drawing. Cuz that'd just be wrong, to win your own book.
[HINT: "Have Yourself a Merry Little Christmas"]
Hope you have a merry little bookfest
let the eggnog flow
fill your glass
and raise it cuz we all know
That we had a merry little bookfest
kept the Yuletide GAY (so gayyyyyy)
here's some 'nog
and more goofy songs to play
Here we are with all these books
many books to read, it's true
and all our friends so dear to us
hang around with us, our crew
Through the years
we'll do it all again
if the elves allowwwwww
hang a ton of tinsel on the highest bough
and have yourself…a merry little bookfest…nowwwwwwww
THANKS, EVERYBODY, for hanging out with us! Here's your Day 12 list. Have fun and good luck!
LEE LYNCH – Winner Amanda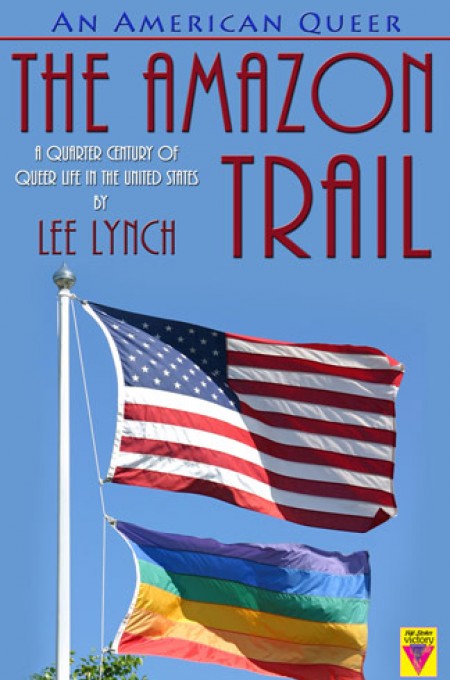 Lee Lynch is a national treasure. Writing about and living LGBT+ history for decades, here's a collection of her columns that chronicle queer life from the last decades of the 20th century into the 21st. Know your herstory, friends. She's got ONE ebook just for you.
GEORGIA BEERS – Winner Donna


Multiple award-winning author Georgia's back with ONE ebook copy of Run to You, a book in her Puppy Love series. Catherine is the bookkeeper at Junebug Farms animal rescue, and she's starting to develop an attraction on Emily, the daughter of the shelter's largest donor. Could sparks fly? Win and see!
MICHELLE TEICHMAN – Winner Nancy Heredia


Michelle has ONE ebook copy of her brand new release, Rescue Me, all set for your ereader. Kristen is a top officer of the Royal Canadian Mounted Police. She's trying to get a Toronto paramedic to open up about what she knows about the murder of a local copy who might have murdered by fellow paramedics. What could go wrong? Win and see!
YLVA PRIDE ANTHOLOGY – Winner justdar826


Women and Words will hook ONE winner up with a paperback (anywhere) copy of the Ylva Pride anthology: 6 short stories by Jove Belle, Fletcher DeLancey, Lee Winter, Jae, Andi Marquette, and Emma Weimann.
RENÉE BESS – Winner Andrea


Renée has ONE ebook copy of The Rules. Blackmail, murder, missing persons, and hidden identities link lives that otherwise, would have remained unconnected, and London Phillips' black middle-class suburban upbringing puts her at odds with her own expectations for herself as well as those of others.
R.G. EMANUELLE – Winner CPhilippou123


R.G. has ONE ebook or paperback (US only on paperback) copy of her recent release, Have a Bite, the first in her Vampires of Brooklyn Chronicles, starring Del, a vampire who is also a prominent chef, but she keeps the vampire identity on the down-low, for obvious reasons. But there are those who seek to tear her down, both mortal and non-.
CHRIS PAYNTER – Winner Lia


Award-winning author Chris is offering a BUNDLE to ONE winner! The first two books in her Playing for First series, ebook or paperback (anywhere). That's Playing for First, Two for the Show , following the lives of Amy and Lisa, both women involved in professional baseball.
ALI SPOONER – Winner Allison White


Ali is offering ONE ebook, WINNER'S CHOICE! Will it be Cowgirl Up? Bound? Love's Playlist? Or something else? Go see.
JAE – Winner Dana Holmes


Multiple award-winning author Jae has ONE ebook copy of one of her latest, Shaken to the Core. In this romance set in early 20th-century San Francisco, the daughter of a wealthy shipping magnate feels a connection with the family's maid, a Sicilian immigrant. Lives and loves will be tested when a devastating earthquake hits the city.
ANDI MARQUETTE – Winners adriane bahr and Lin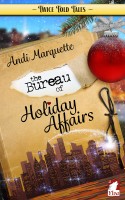 Award-winning author Andi has TWO ebook copies of The Bureau of Holiday Affairs, a retelling of the Dickens classic. Corporate executive Robin is visited by an agent from the Bureau of Holiday Affairs, who tells her, in no uncertain terms, she needs to clean up her act or lose everything, including a shot at love. Prepare, the agent says, for three visitors…
DEJAY – Winner EJ


DeJay has ONE ebook copy of Sisters to give away. An ex-cop on disability, a wannabe actress who works as a physical therapist, and an accomplished doctor — their lives converge and intertwine, but what will be the results?
CARSEN TAITE – Winner Cara


Carsen has ONE ebook or paperback (US only) of her latest, JUST RELEASED, Without Justice ready to go! Cade had a promising legal career until she testified against that crime family. Now she's in witness protection, but she's drawn to Emily, a district attorney.
PATTY HENDERSON – Winner Lori Boykin


Award-winning author Patty has ONE ebook copy of So Dead My Love, the first book in the Karnov Vampire series in which an ancient book of vampire lore foretells of a vampire savior.
LEE WINTER – Winner Denee, Gus's mom


Lee's got ONE ebook copy of Requiem for Immortals rarin' to go. A professional cellist is also a professional assassin, taking out ruthless members of Australia's underground. Then she gets a contract to kill a woman but she doesn't understand why anyone would want her dead. And as she gets to know her, she's not sure why she cares.
CATHERINE M. WILSON – Winner pandabree13


Catherine has ONE paperback (anywhere) set of all three of her sweeping, epic warrior-women trilogy, When Women Were Warriors. Ermahgerd.
NELL STARK – Winner Andy


Nell's got ONE ebook, WINNER'S CHOICE up for grabs! Will it be her latest, the Princess and the Prix? Perhaps something from her co-written vampire series? Or maybe All-In, a high-stakes gambling romance? YOU CHOOSE!
KINDLE FIRE EREADER! – Winner Linda Sunderman


Women and Words is HOOKING ONE OF YOU UP with a Kindle Fire ereader. Deck the halls, y'all!
KATIE LYNCH – Winner Louisa Villeneuve


Katie's got ONE ebook copy of her debut novel, Confuscious Jane, all wrapped up with a virtual bow. Jane's on leave from college working in her uncle's fortune cookie factory in Chinatown. She feels like a failure, but when she meets a medical student at a local noodle shop, sparks fly.
D. JACKSON LEIGH – Winner Steph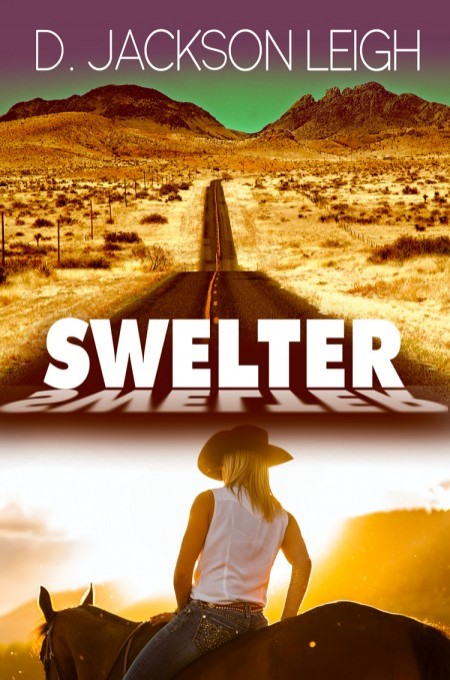 Award-winning D. Jackson Leigh has ONE paperback (anywhere) copy of Swelter. One woman flees her life after her affair with a married senator goes public. Her engine blows on a hot Texas blacktop and another woman comes to her rescue. But then their worst nightmare comes calling.
HEATHER BLACKMORE – Winner barbara605


Heather is offering ONE ebook or paperback (US only for paperback) of her hot off the press release, For Money or Love. Jessica works for her father's multi-billion-dollar investment firm when she's tasked with helping a new intern. And then Jessica uncovers a dark secret and is torn about what to do.
CLARE LYDON – Winner Sherry Wade


Clare has ONE ebook copy of All I Want for Christmas. Tori is on a mission to find a girlfriend by December 25th. Her dates are complicated, and then someone unexpected turns up in her life.
ANN MCMAN – Winners Nicole Pyman and Julie Harrison


Multiple award-winning author Ann has TWO copies of Sidecar, ebook or paperback (US only for paperback) ready to go for TWO winners! Sidecar is a collection of Ann's stories as only Ann can tell them.
CAREN WERLINGER – Winner Emily


Award-winning author Caren has ONE ebook copy of Rising from the Ashes, book 1 in her Dragonmage saga, set in ancient Ireland, about a maimed orphan raised by a badger clan who bonds with an orphaned dragon.
KC RICHARDSON – Winner Karen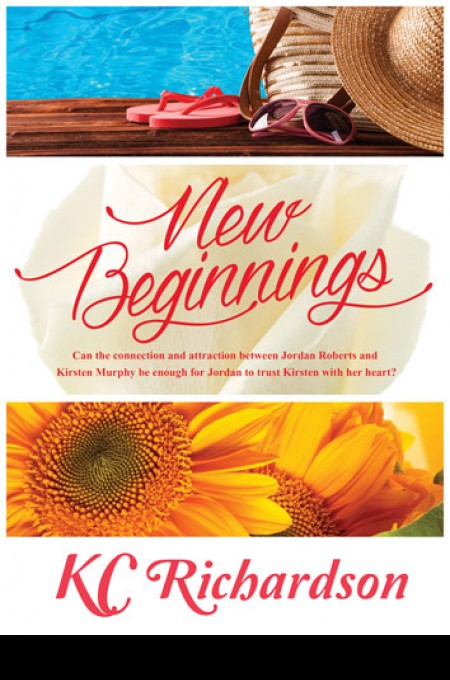 KC has ONE ebook or paperback (US only for paperback) copy of New Beginnings ready to go. Commitment-phobic Jordan forms a friendship with Kirsten, whose marriage is falling apart. Is there something more between them? Win and find out!
S.W. ANDERSEN – Winner Tami


S.W. Andersen has ONE ebook copy of the 1st Sarah Sawyer book, Somewhere Between Love and Justice. Sarah's a gunslinger in the Old West, looking for those who wronged her family, but along the way, she may find something else, too.
ANNE HAGAN – Winner Ali


Anne is offering a FULL SET, ebook, of her 8 Morelville mysteries, starring lesbian customs agent Dana Rossi. Follow Dana as she gets into the mysteries of both Morelville and love.
JEANINE HOFFMAN – Winner Taryn


Jeanine is offering one WINNER'S CHOICE ebook. Will it be Backswing? Perhaps Lights and Sirens? Credit Worthy? Stranger than Fiction? Go see!
PUBLISHERS
 – Winner Anita F
BYWATER BOOKS has ONE copy of Marianne Martin's The Liberators of Willow Run! Ebook or paperback (US only for paperback).

 – Winner ChrisA
BOLD STROKES BOOKS is offering ONE ebook, WINNER'S CHOICE. Go check out the wares.
 – Winners thymelesslegacies and Kristy Drexel
DESERT PALM PRESS has TWO books to give away, either ebook or paperback (wherever). Two winners, winner's choice of books. Check 'em out.
 – Winner Mary
AFFINITY EBOOKS has ONE ebook, WINNER'S CHOICE! Start picking now…
 – Winner Annie
SAPPHIRE BOOKS is offering ONE ebook, WINNER'S CHOICE! Choose wisely…

 – Winner Svetla
YLVA PUBLISHING is giving away ONE ebook, WINNER'S CHOICE! Here you go.