You thought we were totally kidding, didn't you? You thought, "oh, whatever, it's just another giveaway, no big deal, nobody ever gives that many books away at one time…" HA HA HA! NANNY BOO BOO YES WE DID!
It's Day TWO here at Hootenanny Central and y'know, since Hollywood has decided to drop a new Star Wars film every December, the merry elves have begun incorporating those themes into their regular holiday cray, and that usually means Wookie ornaments, inflatable light saber duels, and lots of fake Darth Vader voices.
This year, we've got porg ornaments. Tucker is on a quest to find an actual porg. I don't have the heart to tell him that they're made up. But you know, shit is magical when the elves are around, so who knows? We may end up with a pet porg when all this is said and done. I hope it likes pizza.
So far the elves are taking turns in the control room — Tucker decided to try to be more official this year, but I'm pretty sure that'll be over by Day 5. Or maybe not, since they're all about pretending the control room (aka the den with a couple of laptops) is the bridge of the Millennium Falcon.
We're only two pizzas in so far (you guys, our pizza bill is out of this world by the end of this thing; we should totally do a GoFundMe) — OMG. TUCKER! DO NOT USE THE REINDEER AS AT-ATs IN THE KITCHEN! We talked about this!
OMG I can't. OUTSIDE, all of you. And one of you go get more popcorn.
Okay. Let's get to it. But first, JOVE! Awesome banners again this year! LOVE LOVE LOVE!
And a HUGE SHOUT-OUT to all the authors and publishers who joined us in this crayfest. We couldn't do this without you, and we're honored and humbled by your generosity. THANK YOU THANK YOU THANK YOU.
So to recap: To enter today's drawing, leave a comment below. Please remember to include your email address in the comment fill-out form but DO NOT include it in the comment body. The Rebel Alliance can only patrol so much, and the First Order is on the lookout for email addresses to recruit into its evil alliance. The elves are trying to protect you. Nobody sees it except us in the back and the elves lock it up tight in their peppermint vault, so you're good.
We will do the drawing at 10 PM EST US (here's your world clock) and we notify as soon as we do that and then we post the winner's name next to the prize. So if you see your name but you don't have an email, check your spam filter.
NOTE: We give the prizes away in the order they're listed. So the first person drawn out of the merry elf hat gets the first prize, the second the second, and so on. Otherwise all our heads would explode and that's just messy and not pretty.
AND! One entry per person per day. Share the luv, y'all. Go ahead and have convos in the comments, but we're only counting one of those as your entry. But please, converse and share more luv. We need it more than ever.
Authors: If your book is listed today, please DO NOT enter today's drawing. Cuz that ain't right, to win your own book, amirite?
You good? Let us continue.
(hint: "Santa Baby"; shout-out to Mercedes for requesting it!)
Tucker, elfie…just put another book beneath the tree…oh, please
We've been so very good
Tucker, elfie, falling down the chimney tonight
Tucker, elfie, a turbo chargin' reindeer sleigh for us
We'll wait up for you, and hear
You falling down the chimney tonight
Think of all the books we list
Think of all the books we missed
But here we are with books so good
Just put them on your Christmas list
Tucker, elfie, we want some nog and really, that's not a lot
We've been angels all year
Tucker, elfie, falling down the chimney tonight…
Tucker, elfie, one thing we really need, the Hoot-eh-nan-eeee
For all the books n' swag mm hmm
Tucker, elfie, stop falling down the chimney tonight!
AND NOW! Day Two's goodies!
BETH BURNETT – Winner aduncan


Beth has ONE EBOOK, reader's choice! Check out her quirky, poignant romances and testaments to life, love, and everything in between. Note: Man Enough is currently out of print.
RENÉE BESS – Winner Sam Alexander


Renée has ONE EBOOK copy of her co-edited anthology ready for you. History, herstory, and the story of many of us.
ANN APTAKER – Winners Matt & Suzi and Lisa R Winters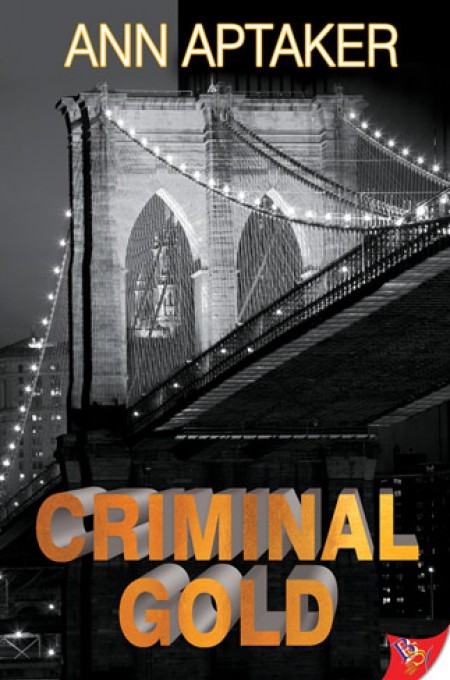 Lambda winner Ann has TWO EBOOKS (or paperback, US only) up for grabs! Join her in her New York noir mystery series, with smuggler and dapper dyke-about-town, Cantor Gold.
T.T. THOMAS – Winner Rossi1959ct


T.T. has ONE EBOOK copy ready for a lucky winner! 1895. From England to Morocco, ships, high seas, and high adventure.
MICHELLE TEICHMAN – Winners Ekezes Kodama and ranch rescue


Michelle has TWO EBOOK copies of her heart-warming and heart-wrenching YA coming-of-age tale ready for two winners!
AMAZON GIFT CARD – Winner Dava Gamble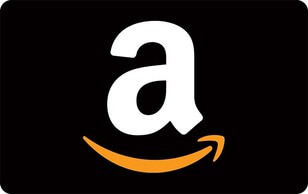 Women and Words luvs you. So they want YOU to have a $20 gift card. MUAH!
LYNN AMES – Winner Leslie Ward


Multiple award-winning author Lynn Ames has ONE EBOOK, WINNER'S CHOICE up for grabs. Go check out the goodies.
ANDI MARQUETTE – Winner Debbie Grist


Andi has ONE EBOOK copy of her unholy (?) mashup of an approximation of The Devil Wears Prada and Jane Bond ready for a lucky winner. Secret agent meets fashion ice queen. What could go wrong?
CARI HUNTER – Winner corikane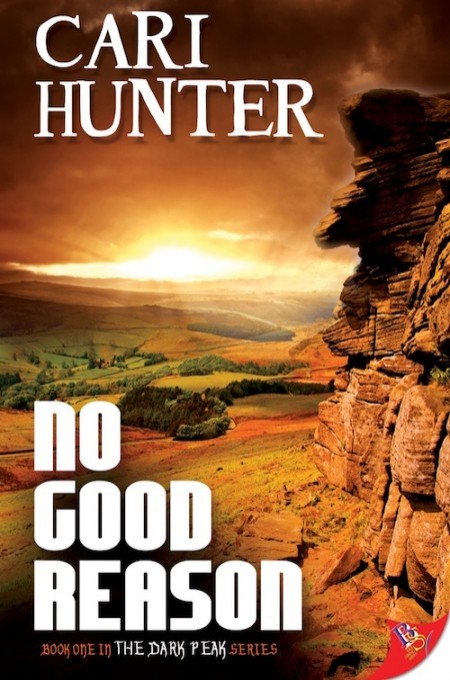 Cari's got ONE EBOOK copy of this hot n' heavy thriller/mystery starring Detective Sanne Jensen and Dr. Meg Fielding ready to go! Hope you win…
BARBARA WINKES – Winner Nicki Wachner


Barbara's got ONE EBOOK copy of this one-night stand to maybe something deeper romance all wrapped up in a bow just for a lucky winner.
S.M. HARDING – Winner Heather Harper


S.M. has ONE EBOOK (or paperback for US-based readers) ready to go! And who doesn't want to follow a thriller/romance with a retired Marine colonel and a sheriff?
CAREN J. WERLINGER – Winner april adams


Caren has ONE EBOOK copy of her award-winning book lined up. Set in 1980, follow Teresa and Ellie through life and love.
JEAN COPELAND – Winners kaitbroe and flowerscat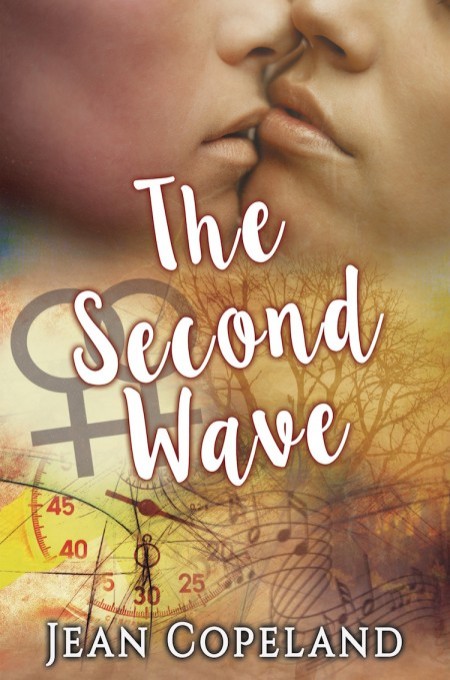 Jean has TWO EBOOKS for two winners! A romance that starts in the 1970s then picks up again decades later. Poignant, bittersweet, and totes sweet. Hope you win.
SACCHI GREEN – Winner queerinalabama


Sacchi, editor extraordinaire, has ONE EBOOK copy (or pbk, if you're in the US) ready to go. Sexy, erotic takes on fairy tales. Heat up your holidays, y'all.
CHRIS PAYNTER – Winners Adele Toutant and hiddenwatson


Multiple award-winning author Chris has TWO COPIES (ebook or paperback; she'll ship anywhere) of this wrenching but possibly heart-warming tale of love lost but possibly regained.
J. ANDERSON – Winner gr8pyrz


J has ONE PAPERBACK COPY (she'll ship anywhere) for YOU, if you win this story of band mates and friends who head to Tucson from San Diego in search of new beginnings, new lives, and whatever else.
PUBLISHERS
 – Winner Danika Ellis
BYWATER BOOKS is offering ONE EBOOK, winner's choice!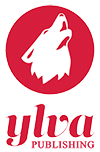 – Winner Patrick Broderick
YLVA PUBLISHING is giving away ONE ebook, WINNER'S CHOICE! Here you go. NOTE: Ylva is on holiday until Jan. 8. Winners will receive the goodies after that.
 – Winner Mary Galat
ROSE AND STAR PRESS has ONE EBOOK of The Ghost of a Chance by Natalie Vivien ready to go!

– Winner radicalspaces
BOLD STROKES BOOKS is offering ONE ebook, WINNER'S CHOICE. Hit the link and check out the awesome. NOTE: BSB will send winnings out after the conclusion of the Hootenanny.
– Winner Amy Herman-Pall
DESERT PALM PRESS is offering ONE EBOOK, winner's choice. Go see.
 – Winner Stephanie Jo
AFFINITY RAINBOW EBOOKS has ONE ebook, WINNER'S CHOICE! Start picking now…
 – Winner piscesmoon2u
DIRT ROAD BOOKS is offering ONE EBOOK, winner's choice, of one of the following titles: Bitteroot Queen (Jove Belle); Friends in High Places (Andi Marquette); Little Dip (Gill McKnight)
 – Winner Mary Deutcher
SAPPHIRE BOOKS is offering ONE EBOOK, WINNER'S CHOICE! Choose wisely…
– Winner The "Judge"
LAUNCH POINT PRESS is offering ONE EBOOK, WINNER'S CHOICE!