Here we GO!!! Welcome to DAY THREE of the cray, my friends! C'mon, now. We're just getting started! WE ARE JUST GETTING STARTED UP IN HERE, PEOPLE! Of course, the elves have been prepping for this since, like, September, so they're already primed for the inevitable ramping up that occurs with this event, which is why we now have tinsel hanging from the ceiling fans and mistletoe strung across reindeer antlers.
Which has resulted in no end of amusement for the elves, who have been running around smooching on the reindeer before the latter have any time to do anything about it. I've managed to get the mistletoe off five of them, but the others are on a pizza run, so that'll have to wait.
Pretty sure the elves are high on peppermint, too. You haven't lived until you've run an event like this with bunches of giddy elves reeking of peppermint, eggnog, and pine needles who are also Star Wars fanatics. They've got the trailer for The Last Jedi on repeat and Tucker is working on his cosplay for Captain Phasma. This should be good, people, since Gwendoline Christie, who plays her, is 6'3″.
Thank GOD the pizzas are here. I have to get the mistletoe off the last of the reindeer while the elves are distracted and the neighbors usually stop by with brownies (because of course the elves need more sugar…) and hot apple cider. And then there'll be a dance party by the tree. Because IT IS ONLY DAY THREE and this, my friends, is just the beginning…
SHOUT-OUT to all the authors and publishers who are joining us this year. THANK YOU! We couldn't do it without you and we are always so gratified at your generosity. And thank you, readers, for joining us.
All right! Housekeeping!
If you want in on today's goodies, just leave a comment below. One entry per person, please. Let us all share the luv. Feel free to have convos back and forth, but we only count one of those as your entry.
We close each day's blog at 10 PM EST US (world clock linkie) and then we will do the drawings. The first person drawn gets the first thing listed, the second the second, and so on. That keeps it easy for everybody. Otherwise we'd be sitting in a corner somewhere tangled up in tinsel and peppermint and mumbling weird things to ourselves.
We notify winners as soon as we draw them and then we will post the winners' names by each prize won. So if you see your name but you haven't gotten an email from us, check your spam filter. If that doesn't work, drop us a line at the contact page and we'll get it figured out. NO worries!
Authors, if you have a book up for grabs, please refrain from joining in the drawing because WEIRD to win your own book. Thanks.
(Hint: "Here Comes Santa Claus")
Here come merry elves, here come merry elves, right down Hootenanny Lane
Vixen and Blitzen and all the reindeer pullin' this big sleigh
Elves are singing, Eggnog's flinging, books make us merry and bright
So grab your pizza and your tablet cuz merry elves come tonight
Here come merry elves, here come merry elves, right down Hootenanny Lane
They've got a bunch of books and swag for everyone again
Hear their laughing (maybe giggling), books make us merry and bright
So raise your glasses download reading apps cuz merry elves come tonight
Here come merry elves, here come merry elves, right down Hootenanny Lane
They've got books and lots of stuff it's happy time again
Many good vibes will come to all, if we just dance all night
So let's give thanks for all these books 'cause the merry elves come tonight
And now! Peruse the offerings! Have fun and good luck!
SARAH ETTRITCH – Winners Teryl and Sue Champeau



Sarah's got TWO EBOOKS for TWO winners! WOOO! Join private eye Casey Cook as she tries to locate a missing woman. But there's a catch. The woman is in a coma.
JODY KLAIRE – Winner Barbara G


Jody is offering ONE EBOOK, WINNER'S CHOICE, of any of her books, including her recent Rainbow Winner, Best Maid Plans. Hit this link to see her books.
S. ANDREA ALLEN – Winner Anita Helliwell


S. Andrea has ONE copy, EBOOK (or paperback, US only) of her fabulous collection, co-edited with Lauren Cherelle, of black lesbian short fiction, including authors Sheree Greer, Claudia Moss, and LaToya Hankins, and others! Stories cross a range of genres and emotions.
ANN ROBERTS – Winner Allison Mugnier


Ann has ONE EBOOK of A Secret to Tell, one of her Ari Adams mysteries for you to check out! Follow amateur sleuth/real estate agent Ari and see what kind of trouble she gets into.
A.E. RADLEY – Winner Bev


A.E. Radley is offering ONE EBOOK, winner's choice of any of her books. Click HERE to see.
HARPER BLISS – Winner Sia Kenyon


Harper has ONE BOXED SET, EBOOK, of Captive Hearts, a three-book romance set all wrapped up neat-like for you! Hope you win…
LIZ McMULLEN – Winner missgohere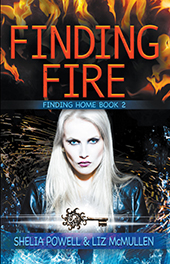 Liz and co-author Shelia Powell have ONE EBOOK COPY (paperback US only) of their latest A kidnappping. Chaos. And something dark and scary. Win and find out what happens.
JEAN CROSS – Winner beachwench


Jean has ONE EBOOK for a lucky winner. Join teenager Bernie Brownfeather, her best friend Tawanda, and Bernie's brother Joxey as they try to figure out why Joxey will soon lose his ability to fly. In the process, they uncover other mysteries.
RJ LAYER – Winner Sarah


RJ has ONE EBOOK of Dreams Unspoken ready to go, just released this month. Jo leaves horse-training behind to mend some fences with her family in Ohio. Things could be worse. And then they might get better after she meets Maria.
ROBYN NYX – Winner Marie Foose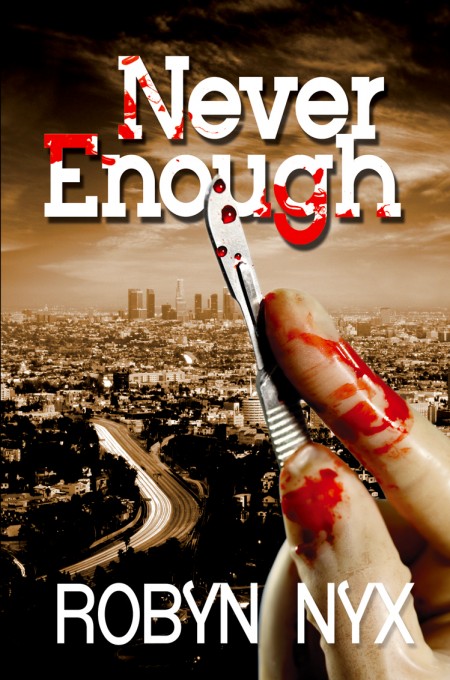 Robyn has ONE PAPERBACK (will ship anywhere) available! Sparks fly between a journalist and a humanitarian, but danger is afoot.
WOMEN AND WORDS T-SHIRT – Winner Mercedes


WIN ONE Women and Words T-shirt! WOOOO! We've got you covered! NEKKID NO MORE!
KARELIA STETZ-WATERS – Winner Ingrid Richardson


Karelia has ONE PAPERBACK (she'll ship anywhere) of this tale of a gruesome discovery in a small town and a possible cover-up.
LEE WINTER – Winner CJ Murphy


Lee has ONE EBOOK copy of her superhero tale, about Shattergirl, Earth's first lesbian guardian.
RHAVENSFYRE – Winner Cynthia C


Rhavensfyre are offering ONE EBOOK copy, READER'S CHOICE of any of their books. Have a look.
JOVE BELLE – Winner Alena


Jove has ONE EBOOK, READER'S CHOICE! Will it be her thriller/suspense? Romance? Erotica? You choose.
CATHERINE LANE – Winner Hayde


Catherine has ONE EBOOK available of Tread Lightly, her fairy tale-ish/urban fantasy romp in which a fairy godmother takes a VIP case and things might not turn out as she would hope.
HEATHER BLACKMORE – Winner Diana Perez-Soria


Heather has ONE EBOOK (or paperback, U.S. only) up for grabs of her high-stakes romance in which opposites just might attract, but a secret uncovered could make one lose everything.
YVONNE HEIDT – Winner Jess2380


Yvonne has ONE EBOOK of her latest, a romance, ready to go! A veterinarian and a socialite. Nothing in common. But maybe a little help from the Other Side can help.
PUBLISHERS
 – Winner kristianne
BYWATER BOOKS is offering ONE EBOOK, winner's choice!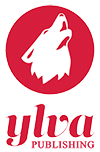 – Winner Elizabethan
YLVA PUBLISHING is giving away ONE ebook, WINNER'S CHOICE! Here you go. NOTE: Ylva is on holiday until Jan. 8. Winners will receive the goodies after that.
 – Winner Maja
ROSE AND STAR PRESS has ONE EBOOK of Dark Angel by Bridget Essex ready to go!

  – Winner TBM
BOLD STROKES BOOKS is offering ONE ebook, WINNER'S CHOICE. Hit the link and check out the awesome. NOTE: BSB will send winnings out after the conclusion of the Hootenanny.
 – Winner Rhonda
DESERT PALM PRESS is offering ONE EBOOK, winner's choice. Go see.
 – Winner Trish
AFFINITY RAINBOW EBOOKS has ONE ebook, WINNER'S CHOICE! Start picking now…
 – Winner Consort to Mavis Applewater
DIRT ROAD BOOKS is offering ONE EBOOK, winner's choice, of one of the following titles: Bitteroot Queen (Jove Belle); Friends in High Places (Andi Marquette); Little Dip (Gill McKnight)
 – Winner Fleppy
SAPPHIRE BOOKS is offering ONE EBOOK, WINNER'S CHOICE! Choose wisely…
– Winner AT
LAUNCH POINT PRESS is offering ONE EBOOK, WINNER'S CHOICE!