AND HERE WE ARE AT THE HALFWAY MARK, MY LITTLE CINNAMON APPLES!
And you thought things were nutty before. BWAAAA HAAHAHAHAHAAAA! Every year, we have nonbelievers up in here who are entirely skeptical about how we can possibly give so many different books away each and every day and we always chuckle and shake our heads because it's not like we didn't tell you. But I get it. In these times, it's hard to believe anything. So believe in us, because we're groovy like that. And we are able to give so many books away because of the overwhelming generosity of authors and publishers who each year step up and give us the goodies, no questions asked and we pass that along to you. We also couldn't do this without YOU, the readers, so thank you so much to you for supporting authors and this community.
And JOVE today's banner is pretty much what the elves are all about!
About this time the elves are on their upward swing of hijinks. It's like they're an airplane, getting ready to take off and there's this run-up on the runway for the first 5 days and then they go into full-on yee-ha mode after that and it's a giant fiesta up in here. There is tinsel all over everything and a few of the elves are wearing it and currently doing disco-ish drag shows up and down the kitchen counter (I have to admit I do enjoy RuPaul's "Supermodel"). Several of them are still totally hyped over another awesome Star Wars movie, so a bunch more are out back enacting Rebel battle scenes against The First Order and last I saw, Tucker was running around in his Phasma helmet which doesn't work very well because he kept bumping into reindeer. I'm going to have to fix the eyes on that for him —
TUCKER! STOP LIGHT-SABERING COMET! She's trying to eat! omg I can't. He's now pretending to be Kylo Ren. What is it with him and Star Wars anti-heros/villains?
And now a bunch of them have started up their curling championships with the fruitcakes on the neighbors' lawn but the neighbors are doing it, too, and they showed the elves that frozen fruitcakes work better so now there are stacks of frozen fruitcakes in the driveway. I don't think I want to know where those came from.
Blitzen and Dasher are on another eggnog run (I can't trust the elves at this point to make it back to Women and Words with it) and I just had to order another bunch of pizzas. The delivery people love coming here this time of year because the elves always invite them in for hot chocolate and peppermint sticks and they generally leave with tinsel boas singing re-written Christmas songs. Basically, friends, imagine if a Christmas decoration factory exploded at a college party. That's kind of what this place starts to look like, though I do admit it's creative how they've built Rebel ships out of empty pizza boxes…
Just another day at the Hootenanny, friends!
For those just joining us (OMG WHERE HAVE YOU BEEN BUT WELCOME!), here's the scoop:
Each day is a separate giveaway. So to get in on each day's goodies, you need to come back every day and leave a comment on the blog. That's it. That's all you have to do. Make sure you include your email address in the comment fill-out form (but NOT in the comment body; we're trying to save you from anti-holiday spambots). Don't worry, nobody sees it but us and the merry elves and they know to lock that info up tight in the peppermint vault, where everything smells good after a few minutes.
We close each day's drawing at 10 PM EST US (world clock). We do the drawing as soon as we close down for the day, and we notify winners right after that and then we even put the winner's handle right next to the prize they won on that day's blog. So if you see your name on the blog as a winner, but you haven't gotten an email from us, CHECK YOUR SPAM FILTER. If it's not in there, drop us a line at the Contact link and we will figure it out.
Please, y'all. One entry per day per person. Go ahead and engage in convos with other folks having Hootenanny fun, but we're only counting one of your comments as an entry.
We give the prizes out in the order they appear on the blog. So the first person drawn gets the first book, the second the second, and so on. Trust me on this, friends. It keeps us organized (which is, of course, a relative term this time of year) and helps stuff run sort of smoothly.
And authors, if you're up today, please refrain from entering the drawing because how much would it suck to win your own book? I mean, you've read it at least once. 😀
(Hint: "I Saw Mommy Kissing Santa Claus"; requested by Cynthia. She actually wanted "I Saw Mommy Kissing Mrs. Claus," but that song needs no rewrite. You can hear Lindsay Kane's version here)
We saw Tucker hiding all the egg naaawwwg
Underneath the piles of books last night.
He didn't see us sneak
Down the stairs to have a peek
He thought we were chillin'
Up in our bedrooms with some reads.
Then, we saw Tucker check the swag again
Underneath the tree so freakin' bright.
Oh, what a laugh it would have been,
If Tucker had only seen
All of us spying on his elf self last night!
All right! Let's go! May The Force be with you!
FIONA ZEDDE – Winner Marion


Fiona has ONE EBOOK of her anthology of her sexy-time lesbian and bi stories. Heat up your holidays, y'all!
JODY KLAIRE – Winner lisabev1


Jody is offering ONE EBOOK, WINNER'S CHOICE, of any of her books, including her recent Rainbow Winner, Best Maid Plans. Hit this link to see her books.
MICHELLE TEICHMAN – Winner Devlyn and Cherokee


Michelle has TWO EBOOK copies for TWO WINNERS of Rescue Me, in which a member of the RCMP it trying to solve a murder that may involve paramedics.
JEANINE HOFFMAN – Winner Jackie


Jeanine has ONE EBOOK copy ready for you…a reclusive writer is injured in a hunting accident, but all is not as it seems in that accident…
CAREN J. WERLINGER – Winners Ali and nic luskan


Caren's got TWO EBOOK copies for TWO WINNERS of this story about a woman looking for a fresh start who find a lot more than that.
KRIS BRYANT AS BRIT RYDER – Winners Darlene and Shipley 


Kris as Brit has TWO EBOOK copies for TWO winners of Shameless, about a fire investigator who doesn't have time for all those strings-attached relationships. Until she meets Lily…
BETH BURNETT – Winner Jennifer Lynn


Beth has ONE EBOOK, reader's choice! Check out her quirky, poignant romances and testaments to life, love, and everything in between. Note: Man Enough is currently out of print.
EMMA STERNER-RADLEY – Winner Tammy


Emma has ONE EBOOK, WINNER'S CHOICE. Will it be her romance or steampunk? GO SEE.
CLIFFORD MAE HENDERSON – Winner roni1133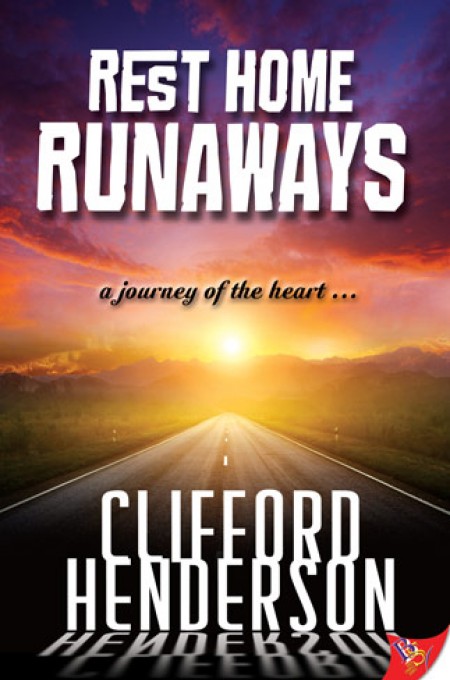 Clifford Mae has ONE PAPERBACK (she'll ship anywhere) of this tale of a woman trying to locate her dad who escaped a nursing home, chased by a group of octogenarians trying to find him, too. A journey to find her dad becomes a journey of the heart, too.
GILL McKNIGHT – Winner Lilaine and unpeurpurdu


Return with Gill to the Wallops, where police officer Wendy (flush with just coming out) has a crush on the adorable but reclusive doctor. Add a sexy detective inspector and a twin brother suggesting they make contact with their birth mother, and things could get a little…interesting. TWO EBOOKS, TWO WINNERS.
BREY WILLOWS – Winner Nancy

Brey has ONE EBOOK copy of her debut, Fury's Bridge, the first in her Afterlife, Inc. series. If you knew the gods worked out of a building in Santa Monica, would it change you? An avenging fury has to save the world and seek justice for innocents. Imagine the surprise of the philosopher who discovers that things like Furies exist…
HEATHER McVEA – Winner cjharris73 and cquesada66


Heather has TWO EBOOK copies for TWO WINNERS of Hidden Elements. Revisit with Elise who is trying to understand why her daughter is withdrawing. In a world filled with dark magic and darker forces, there is always danger afoot.
AMAZON GIFT CARD – Winner Sphin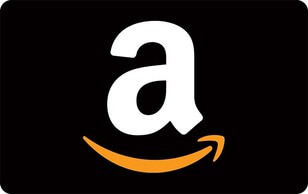 Women and Words luvs you. So they want YOU to have a $20 gift card. MUAH!
S.M. HARDING – Winners Deb Ryan and Charline Sandel


S.M. has TWO EBOOKS (or paperback, US only) of this continuing story of a retired Marine colonel who's ready to take the next step with her partner, the local sheriff. But life is never that simple, especially in the midst of a series of crimes…
ANNE HAGAN – Winner Linda Scibilia


Anne has ONE PAPERBACK (she'll ship anywhere) of Relic, the first of her Morelville Mysteries, starring a Customs special agent whose case runs right into a sexy sheriff. Win and find out what happens.
T.B. MARKINSON – Winner Lady D


T.B. has ONE PAPERBACK (she'll ship anywhere) of this story of a newspaper publisher tapped to take the helm of a dying Denver newspaper. Enter a lost love who she may lose if she fires a particularly belligerent editor…
PUBLISHERS
 – Winner Loreen Janos
SAPPHIRE BOOKS is offering ONE EBOOK, WINNER'S CHOICE! Choose wisely…
 – Winner Deb M
BYWATER BOOKS is offering ONE EBOOK, winner's choice!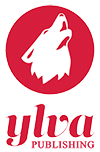 – Winner larryg5751
YLVA PUBLISHING is giving away ONE ebook, WINNER'S CHOICE! Here you go. NOTE: Ylva is on holiday until Jan. 8. Winners will receive the goodies after that.
 –  Winner Tanya Chambers
ROSE AND STAR PRESS has ONE EBOOK of The Protector, by Bridget Essex all wrapped up for you!

 – Winner Melissa Whisenant
BOLD STROKES BOOKS is offering ONE ebook, WINNER'S CHOICE. Hit the link and check out the awesome. NOTE: BSB will send winnings out after the conclusion of the Hootenanny.
 – Winner Anita Bradshaw
DESERT PALM PRESS is offering ONE EBOOK, winner's choice. Go see.
 – Winner Kristin Charles
LAUNCH POINT PRESS is offering ONE EBOOK, WINNER'S CHOICE!
 – Winner Lyss
AFFINITY RAINBOW EBOOKS has ONE ebook, WINNER'S CHOICE! Start picking now…
 – Winner Marilyn
DIRT ROAD BOOKS is offering ONE EBOOK, winner's choice, of one of the following titles: Bitteroot Queen (Jove Belle); Friends in High Places (Andi Marquette); Little Dip (Gill McKnight)