Goodness gracious and my stars n' garters! Here we are on Day 10 and there is so much wrapping paper on the floor that the elves are pretending the arm of the couch is a high dive board and they're doing rather amazing gymnastic dives into the paper and piles of tinsel.
Outside, bunches of elves and reindeer are enacting the scene from Last Jedi that involves an imposing line of At-Ats (I'm not gonna give you spoilers, so just imagine those big scary Imperial walkers coming toward you). The elves somehow made At-At costumes out of pizza and eggnog boxes for the reindeer and the reindeer are trying to walk slowly and with lots of gravitas to capture the mood of the scene, but I keep laughing because the elves in their serious acts are even funnier than when they're running around giggling and dancing and the lights and tinsel on the reindeer antlers just don't lend themselves to gravitas.
The kitchen looks like a disco ball exploded at a drag show. There is literally tinsel hanging from the light fixtures, the ceiling (how…never mind) and lights strung on every cabinet. I'm not sure how we ended up with five blenders, but there they are. The latest concoction is what the elves are calling a peppermint snowflake swirl. It involves peppermint bark, ice cream (?), and Cool Whip (omg the sugar…help us all now). Tucker is doing experiments with different types of blender drinks. Mocktails for the neighbor kids, cocktails for the parents, toward the end of each day because after a day of merry elves and kids, well, they could use a cocktail or two.
I might do some experimenting with the blender myself. By this time every Hootenanny, the pace is even wilder and the partying has become a way of life. Jove and I have long since learned not to even try to keep things organized this time of year because it's a losing proposition and we'd much rather have fun and give books away. The elves love that part, too.
And you guys, Tucker has decided he's Super Tucker after we got him a superhero outfit. But y'know, whatever. I think it fits better than his Phasma costume.
And they and all of us here at Women and Words want to extend a HUGE thank you to all the authors and publishers who donated books for this event — without any issue or question, they just did it. So thank you for making this a great time of year for so many people! And thanks to YOU the readers, for supporting all of us in this community and thanks for spending some of your holidays with us. 🙂
OKAY! Want in? COOL! Leave a comment below. Make sure you include your email address in the comment fill-out form but NOT in the comment body. Help us help you and don't make it easy for spambots to scoop up your email address. Don't worry; we keep it safe in the back and the elves make sure they change the combo on the peppermint vault twice a day.
We close each day's drawing at 10 PM EST US (here's your world clock linkie) and then we immediately do the drawings. Prizes are awarded in the order they appear. So the first name drawn gets the first prize, the second the second, and so on. That keeps it from getting even messier up in here.
We notify winners immediately by email and then we post the winner names next to what they won. So if you see your name posted but you haven't gotten an email from us, check your spam filter. If it's not there, drop us a line here at the contact page and we will totally try to figure out what's going on. Seriously. We will!
Please, one entry per person per day. I mean, it's okay to chit-chat in the comments, but we're only counting one as an entry. Let us all share the luv!
And authors, if your book is listed today, please don't enter the drawing. That's just…not right.
(Hint: "Hark, The Herald Angels Sing")
Books! the merry elves do sing
Glory to these brand new things
Free to you and reading wild
Jove and Tucker reconciled
Joyful, all the neighbors, rise
Join the reindeer in the skies
with our eggnog we proclaim
grab the twister, time to play
Books! the merry elves do sing
Glory to these brand new things
Books, by all who read, adored
Books, with them we're never bored
It's late come on join the fun
Frappes to make and drink 'til done
Hey, it's dark, but we can see
With our tablets on to read
Please do pass the popcorn now
Jesus! please try not to spill
Books! the merry elves do sing
Glory to these brand new things
Hey, the reindeer went out to eat
But we've got pizza, can't be beat
Share the luv with all we see
Singin' with everyone in the wings
Wild! we play these games all night
Bring the nog there's no more pie
Find the tree under the lights
Make sure the elves have ironed their tights
Books! we all yell and sort of sing
Glory to these brand new things!
AND NOW! We bring you…DAY TEN! Good luck and share the luv!
HEATHER BLACKMORE – Winner Shibriel


Heather has ONE EBOOK (or paperback, US only) of Like Jazz all ready to go. Cassidy and Sarah were friends in high school, but lost touch. Ten years later, they meet again. Win to find out what happens.
GENTA SEBASTIAN – Winners Teacher On Break! and Millie Ireland


Genta has TWO EBOOKS for TWO WINNERS of her YA novel about two girls growing up with same-sex parents.
GERRI HILL – Winner Grace


Gerri is offering ONE EBOOK, WINNER'S CHOICE! Will it be her romance? Suspense? YOU PICK! WOOOO!
JESSIE CHANDLER – Winners jeannenichols and Sandra


Jessie has TWO EBOOKS (or paperbacks, US only) of Operation Stop Hate. Join special agent Cailin as she investigates two school shootings in the Twin Cities that may have links to a hate group recruiting in the area.
CHRIS PAYNTER – Winners Samantha Luce, Writer and Nita Round


Chris has TWO EBOOKS OR PAPERBACKS (she'll ship anywhere) of To Love Free, in which two women forge a bond under the unlikeliest of circumstances.
CHEYENNE BLUE – Winner Kara Leonardo


Cheyenne is offering ONE SET (Ebook) to ONE winner of her Girl-Meets-Girl series, books 1-3. That's right! Get Never-Tied Nora, Not-So-Straight Sue, and Fenced-In Felix.
JAE – Winners Melanie H and Karen C


Multiple award-winning author Jae has TWO EBOOKS, a fun holiday read about a woman with a really grouchy boss. Their initial meeting isn't the best, but you never know what could happen.
KARELIA STETZ-WATERS – Winner Becky


Karelia has ONE PAPERBACK (she'll ship anywhere) of Something True. A corporation is shutting down a coffee house in Portland, OR but the woman whose company is doing it can't stop thinking about the barista she met there…
JEAN CROSS AND ANGELA GARRINGTON – Winners Henriette and Sally


Jean has TWO EBOOK copies of this, the first in the Fran Farthing mysteries. Fran left the insurance investigation business behind for western Ireland. And then one of her friends turned up dead…
ISABELLA – Winner Sue H.


Vahalla is for warriors that die in battle. But what about the ones who don't have a hero's death? Where do they go? Win Isabella's first fantasy novel and find out. ONE EBOOK.
AMAZON GIFT CARD – Winner Barbara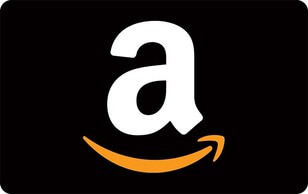 Women and Words luvs you. So they want YOU to have a $20 gift card. Because holiday reasons.
RAVEN J. SPENCER – Winner Gaia


Raven has ONE EBOOK of The Gift all fired up and ready to send out. Here, a birthday present turns a little…awkward. Win and find out why.
KRIS BRYANT – Winners Kris Sanchez and Elle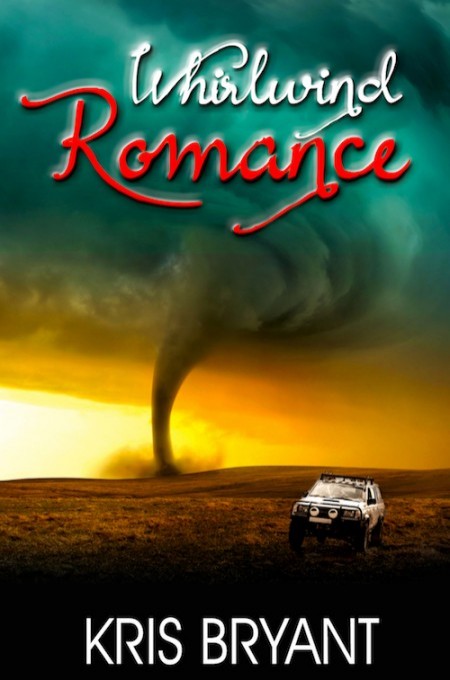 Kris has TWO EBOOKS (or paperback, US only) of Whirlwind Romance. Two storm-chasers find common ground. But secrets might blow them apart.
JEAN COPELAND – Winners Sarah Kerry and Erica L Collins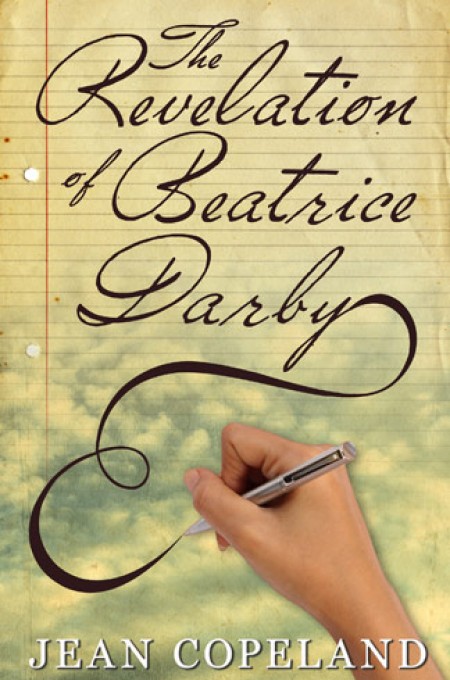 Jean has TWO EBOOKS for TWO WINNERS of The Revelation of Beatrice Darby. How much courage does it take to be yourself, in a decade of rigid social expectations, especially for women? Win and see.
JOVE BELLE – Winner Stacy


Jove has ONE EBOOK, READER'S CHOICE! Will it be her thriller/suspense? Award-winning Romance Bitterroot Queen? Erotica? You choose.
PUBLISHERS
 – Winner Tamsin Try
BYWATER BOOKS is offering ONE EBOOK, winner's choice!
 – Winner Kim R
BLF PRESS has ONE EBOOK copy of Lez Talk: A Collection of Black Lesbian Short Fiction ready to go!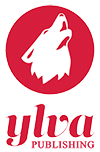 – Winner Andrea joyce
YLVA PUBLISHING is giving away ONE ebook, WINNER'S CHOICE! Here you go. NOTE: Ylva is on holiday until Jan. 8. Winners will receive the goodies after that.

 – Winner DLS
BOLD STROKES BOOKS is offering ONE ebook, WINNER'S CHOICE. Hit the link and check out the awesome. NOTE: BSB will send winnings out after the conclusion of the Hootenanny.
 – Winner Linda
DESERT PALM PRESS is offering ONE EBOOK, winner's choice. Go see.
 – Winner Karen
AFFINITY RAINBOW EBOOKS has ONE ebook, WINNER'S CHOICE! Start picking now…
  – Winner Sandy Rice
DIRT ROAD BOOKS is offering ONE EBOOK, winner's choice, of one of the following titles: Bitteroot Queen (Jove Belle); Friends in High Places (Andi Marquette); Little Dip (Gill McKnight)
 – Winner scottiegirl72
SAPPHIRE BOOKS is offering ONE EBOOK, WINNER'S CHOICE! Choose wisely…
 – Winner Kat W
LAUNCH POINT PRESS is offering ONE EBOOK, WINNER'S CHOICE!