GREETINGS, peeps!
Here in the US it's an extended weekend as people get that last long weekend in marking the end of summer. It's the Labor Day holiday here, which commemorates a day born in the struggles of American workers during the late 19th century. The American Labor movement continued into the 20th century, and in some ways it still continues.
So things tend to slow down over long holiday weekends like this, both in RL and on this here blog, so I'm not going to fangirl over anything (gotta catch up on some stuff, too…lol), but I am going to pose a question to all y'all.
Have you ever read a book or short story and then you wondered what the actual fuck you had just read? Meaning it was so bad or had such egregious flaws in characters and story that you were just…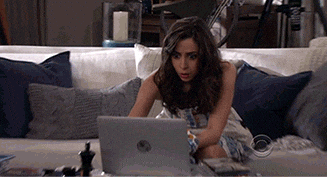 I just attempted to read something like that, but it had so much offensive cray in it that I didn't finish it. I'm not even going to tell you what it was or how I came to attempt to read it, but good GAWD.
In the paraphrased words of Dorothy Parker, this pile of poo is not to be taken lightly. It should be thrown with great force. Right out the virtual window. And then burned in the virtual fires of Dante's inferno.
I mean, there's unskilled writing, and then there's willful ignorance about the world around you. When those two things combine/collide, that's a recipe for a steaming pile of WTAF.
So. Have you ever had that experience when reading?
Let me know in the comments.
DO NOT INCLUDE AUTHOR NAME OR TITLE OR ANY OTHER DISTINGUISHING CHARACTERISTICS. Let us have some class in this exercise and be mercifully vague.
Just tell us what was wrong with the story and why it made you exclaim "what the actual fuck am I reading/did I just read?"
Happy Friday! Be safe!