WELL, HELLO THERE, my little bouncing sugarplums!!!!
Andi here and WELCOME to the 2018 Women and Words Hootenanny! We're so glad you decided to join us for all the cray that we get up to in here, for this, the giant-ass, over-the-top, omg no they di'n't (yes we did), book extravaganza!
You would think that after all the times we've done this that the elves would be more chill, but NOOOO. They're in the back taking hits from the peppermint vault (I have to say, it smells REALLY GOOD) and they've already started reading their pizza menus (I have no idea why they're so obsessed with pizza) and they're popping tons of popcorn to make those long strings of it that they hang all over everything (including the reindeer, the neighbors, and each other), so that's what's going on right now. Tucker is on this new thing where he's been watching those holiday baking shows and now he's all about those gingerbread extravaganzas, so that's what he's doing. We'll see how it goes.
And yes, they're decorating the trees, putting out the menorahs and getting the Kwanzaa candles ready and making bunches of snacks for Solstice, so we're pretty covered up in here in terms of the holidays, but whatever you want to celebrate, you do you. And maybe win a book out of the whole thing!
ALL RIGHT!
THANK YOU to all the authors and publishers who somehow keep doing this with us, every year! We could not do this without your generosity, and readers, we certainly couldn't do it without you, either. So thank you! THANK YOU THANK YOU THANK YOU!
Many of you have been here before, but in case you have not, here's how this works.
One entry per person. Share the luv. To get entered in the drawing, all you have to do is leave a comment below. It's okay to have chit-chats back and forth with others (in fact, we encourage happy fun times); we only count your first comment. So chat away.
Please DO NOT include your email address in the comment body (we're trying to save you from the spirits of crappy holidays who sweep the Interwebz looking for random email addresses to spam).
Please DO include a valid, working email address in the comment fill-out form. Only we and the elves see it in the back, so you're all good, and they keep them safely locked up in the peppermint vault (where they start smelling really good).
Drawings open at 9 AM EST US (here's your world clock link so you know when you are) and closes at 9 PM EST US EACH DAY.
Books are given away in the order they appear. So the first person drawn receives the first book on the list, the second the second, and so on. Otherwise our heads would explode, if people were trying to sign up for specific books. And that is definitely not holiday cheer, if that happens.
EVERY DAY IS A NEW DRAWING, WITH DIFFERENT BOOKS. So don't think that you enter on the first day and oh, yay, you're all good for the rest of the time–NO, my little happy apple bobbers. Such is not the case. If you want in on a day's goodies, you must put a comment each and every time. That helps us in the back from completely losing our wigs in the cray that is about to ensue. Thank you for helping us help you.
AUTHORS: if your book is listed on a particular day, please do not enter that day's drawing. Because it would so not be cool for you to win your own book. We're pretty sure you've read it.
PARTICIPANTS: PLEASE CHECK THE BLOG TO SEE IF YOU WON, as we post winners' names next to their winnings. If you won on a particular day and you have not heard from us, PLEASE CHECK YOUR SPAM FILTERS.
OKAY! If you have questions, drop us a line at the contact page.
And now, let us get into the spirit of THE 2018 WOMEN AND WORDS HOOTENANNY!
[Hint: "Holly Jolly Christmas"]
Have a Hootenanny bookfest
It's the best time of the year
Let's all go and join the flow
and hang out with reindeer
Have a Hootenanny bookfest
And dance on down the street
Say hello to elves you know
And all the freaks you meet
OH NO there's mistletoe
Hide it before they see
Or they'll just wait for you
And that's just TOO mer-ry
Have a Hootenanny bookfest
And in case you didn't know
Oh, by golly have a Hootenanny bookfest this year!
Ready? BEHOLD! The first day's offerings! Have fun and good luck!
CLIFFORD MAE HENDERSON – Winners Angie Malone and Michelle


Award-winning Cliffi is giving away TWO ebook copies to TWO SEPARATE WINNERS of Perfect Little Worlds. A secret one sister holds. And a catastrophic event that brings them together. Win and see what happens!
JEN SILVER – Winner Wynnde


Jen is giving away ONE paperback (anywhere) of Christmas At Winterbourne, in which the lesbian-run guesthouse is overrun with a bit of holiday drama and spice.
G BENSON – ShannonB and Rosii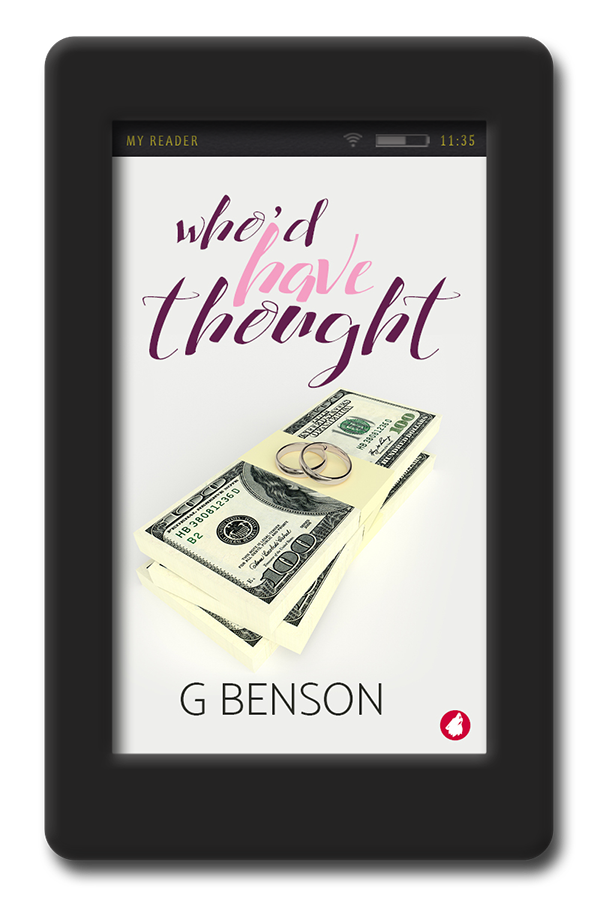 G is giving away TWO COPIES to TWO WINNERS of Who'd Have Thought, in which a neuroscientist needs to get married fast, with no explanation, and she offers $200,000. The nurse she asks isn't one to complain, and after all, it's only for a year…what could happen? Win and see.
RENÉE BESS and LEE LYNCH – Winner Kat W.


Renée and Lee have ONE EBOOK of their co-edited this fab collection of stories and poems that center the LGBTQ+ bar as a nexus of LGBTQ+ culture and social interactions. (all proceeds from purchases of this anthology benefit LGBTQ+ youth organizations)
$20 AMAZON GIFT CARD – Winner Gwen Todd


OOOO LA LA! Surely you can think of SOMETHING to do with this!
KRIS BRYANT – Winner Pickleball girl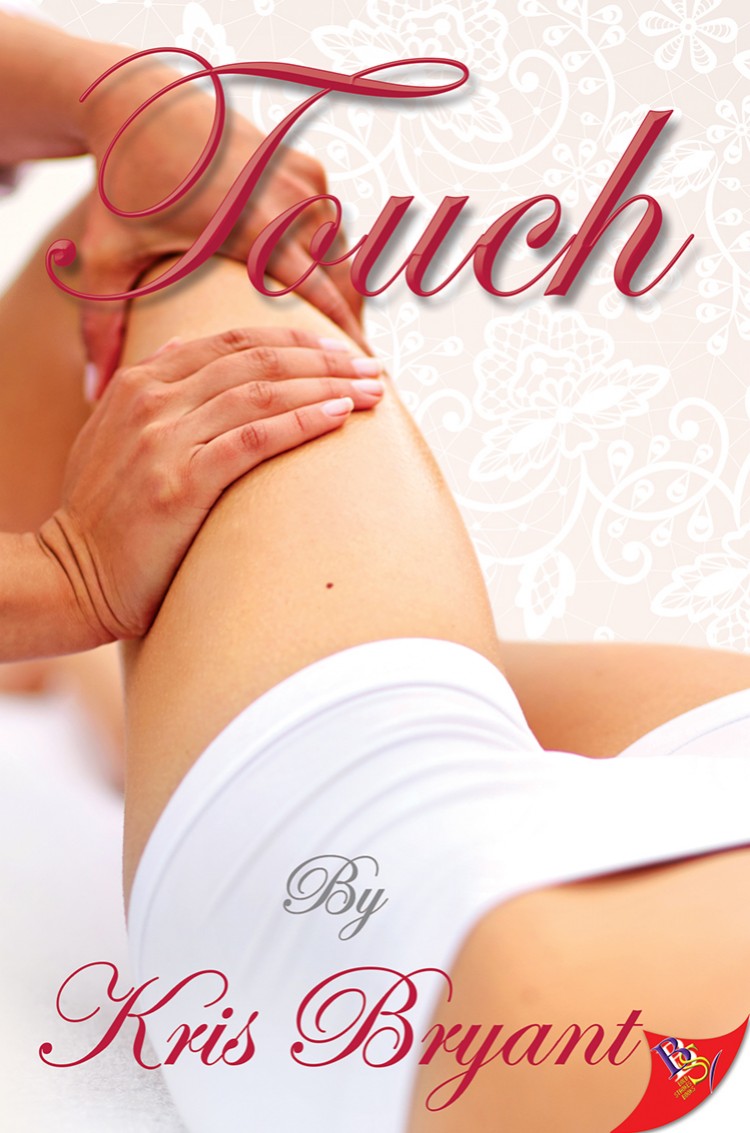 Kris has ONE ebook copy of Touch, in which a physical therapist has a difficult patient, but she still develops feelings for her. Win and find out if it works out.
NIAMH MURPHY – Winner Barbara G. Jennings


Niamh is offering ONE ebook copy of Escape to Pirate Island! It's 1720 and two young women are about to get in some major trouble…
ANNETTE MORI – Winner Trinka Kittle 


Award-winning author Annette Mori is offering ONE copy of The Dream Catcher. What if all your dreams and nightmares came true? Heaven is a Dream Weaver, and that's her reality. Win and find out what happens.
KD WILLIAMSON – Winner Gwen Obrien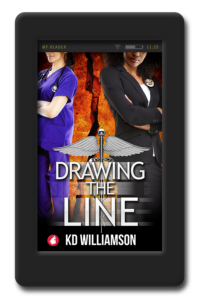 KD is offering ONE EBOOK copy of her very latest, Drawing the Line. Pediatric resident Dani is career-focused after her last relationship crashed and burned. But then her ex enters her orbit again…win and see what happens.
ANNE HAGAN – Winner Anna Cherry


Anne is giving away ONE BOXED SET (ebook) of her Morelville Mysteries, which includes the first 8 novels in which you'll be hanging out with Customs special agent Dana Rossi and following her on her exploits.
LYNN AMES – Winner Sam Alexander


Award-winning Lynn Ames is offering WINNER'S CHOICE of ONE EBOOK of any of her books. Will it be romance? Thriller? Romcom? You can get all the details on Lynn's books HERE.
JESSIE CHANDLER – Winner Dana


Award-winning author Jessie Chandler is giving away ONE EBOOK of one of her crime capers, Bingo Barge Murder. Join Shay O'Hanlon and her crew of quirky friends and associates. Here, Shay's best friend is accused of murder. Win and find out what happens.
ALISON SOLOMON – Winner Walki


Alison has ONE ebook copy of Timing Is Everything, book 1 of the Gulfport Mystery Series. A hit-and-run and a terrified suspect plus a woman caught between a friend and lover. MYSTERIOUS. Win and see what happens.
KC RICHARDSON – Winner Shari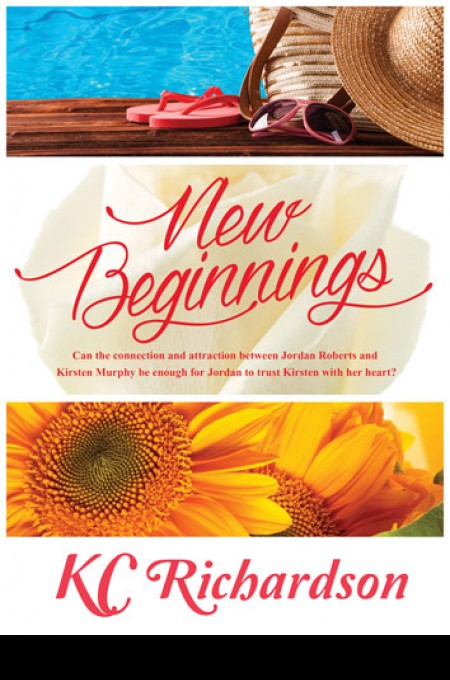 KC has ONE EBOOK of New Beginnings up for grabs. See if broken-hearted Jordan and Kirsten — whose marriage is collapsing — can find more than friendship.
FLETCHER DELANCEY – Winner Leana


Award-winning author Fletcher DeLancey has ONE ebook copy of this, another installment in the Chronicles of Alsea. In Resilience, join Rahel, the first Alsean to serve aboard a Protectorate starship, where she figured her empathic senses could be a boon. But is it? And what dangers lie ahead? Win and find out.
ANN APTAKER – Winner jeannenicholas


Lambda-winning Ann has ONE EBOOK, WINNER'S CHOICE of her Cantor Gold series. Follow the exploits and dangers dapper art thief Cantor Gold gets up to in 1950s-era New York City and elsewhere.
GERRI HILL – Winner mmargsnow


Award-winning author Gerri Hill is offering ONE AUDIOBOOK copy of one of her recent releases, The Neighbor. Laura returns to her childhood home to help her ailing mother but soon discovers that her party-girl neighbor is both annoying but endearing.
VK POWELL – Winner Denise Huffhines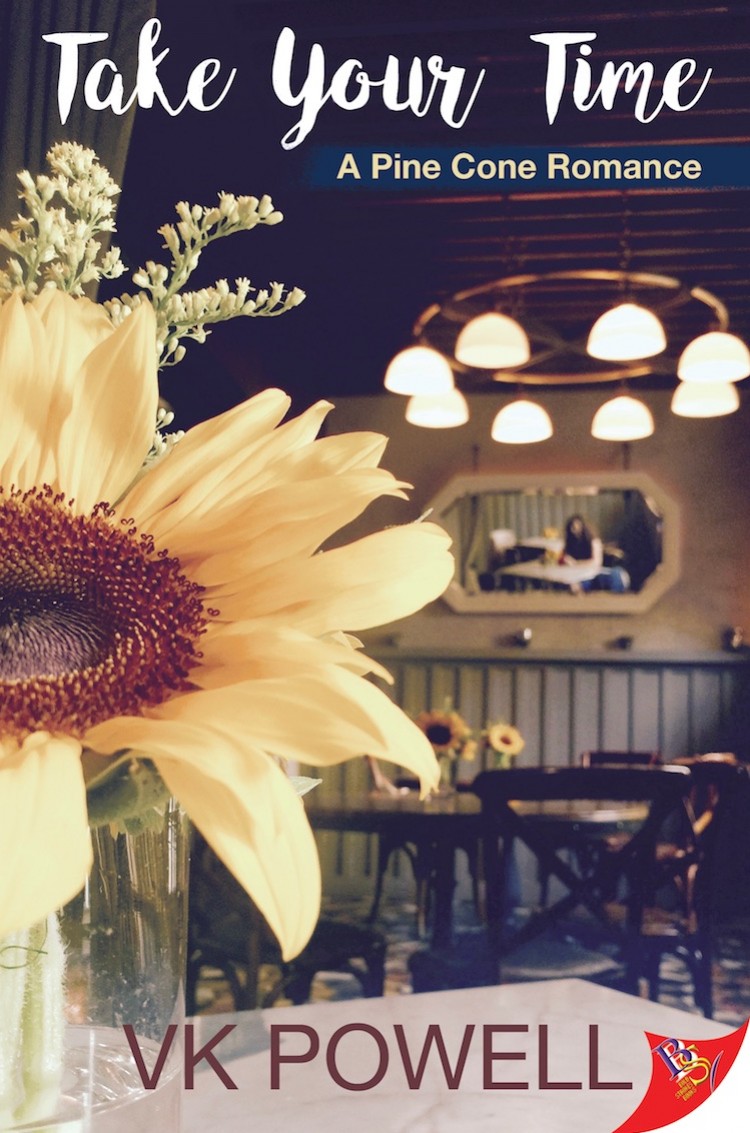 Award-winning VK is offering ONE EBOOK of Take Your Time, part of the Pine Cone romances, in which police officer Grace ends up with a parrot she never wanted but here he is, and he needs a vet, so he takes him to Dani, who's not sold on the town of Pine Cone. Maybe Grace can change her mind…
STEFANI DEOUL – Winner Linda McGann


Stefani has ONE EBOOK copy of her latest, Zero Sum Game for a lucky winner! Join teenaged brainiac Sid and her pals as they try to crack the code of an online gaming heist to help save the life of a teenaged gamer.
A.E. RADLEY – Winner blackindiaink and Amy Barr


Lambda-winning A.E. Radley has TWO EBOOK COPIES for TWO WINNERS of The Road Ahead, in which two very different women have to share a road trip out of Portugal to get back to the UK before Christmas.
BARRETT – Winner Colleen


Barrett has ONE EBOOK of Balefire. Silke is an artist with a visual impairment while Kirin is a travel writer. Their lives intersect on a storm-tossed flight to Belize, an a friendship ensues, which they continue upon their return to the States. And perhaps the friendship will grow into something more.
ANN ROBERTS – Winner Shai Walters


Lambda finalist Ann has ONE EBOOK copy of Vagabond Heart. Join Quinn the contractor whose late travel writer aunt leaves her a dying request: to take her one last adventure, in the company of ER doc Suda.
PUBLISHERS

AFFINITY RAINBOW PUBLICATIONS – Winner Kim Dyke
Affinity is offering ONE EBOOK, WINNER'S CHOICE, so get on over to their website and see the goodies.


BOLD STROKES BOOKS – Winner D.L.
Bold Strokes Books are offering ONE EBOOK, WINNER'S CHOICE. Go check out the awesome at their site. NOTE: BSB will fulfill all winnings after the conclusion of the Hootenanny.

BYWATER BOOKS – Winner SMGree
Bywater Books is offering ONE EBOOK, WINNER'S CHOICE. Y'all gotta see the good stuff at their site.

DESERT PALM PRESS – Winner Gayle Teller
ONE EBOOK, WINNER'S CHOICE from Desert Palm is up for grabs! WOO! See the fun stuff at their website.

DIRT ROAD BOOKS – Winner Jen W
DRB is offering ONE EBOOK, WINNER'S CHOICE. Hit their website to see.

QUEEN OF SWORDS PRESS – Winner S Harris
Queen of Swords is offering ONE COPY (ebook) of Catherine Lundoff's Silver Moon. Find out more HERE.

SAPPHIRE BOOKS – Winner Jenna
Sapphire is offering ONE EBOOK, WINNER'S CHOICE! Go see all the awesome at their site.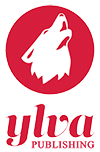 YLVA PUBLISHING – Winner Rickie Lammers
Ylva is offering ONE EBOOK, WINNER'S CHOICE. Go browse right now. NOTE: Ylva will fulfill all ebook winnings beginning January 7.