Well, HELLO there, my excellent little snow angels! Andi here! What did you think of Day 1? Did it get you in the mood? Make you want to join Tucker for all his baking show celebrations? Or perhaps find out what, exactly, the elves are building on the roof? Every year they get up to some new thing. In years past, it's been snow forts, Star Wars Death Stars, and an igloo or two. I'm pretty sure they're doing some kind of bobsled run up there, but I'm not really sure I want to look, since you know how they get with their eggnog. Um. The ceiling fan is shaking…do I want to know?
Probably not.
Hold on — TUCKER! Where are you going? It's only Day 2!…What? You're going where? Oh, okay. He's off to the grocery store for more baking supplies. Pretty sure as this thing winds on, the kitchen is going to look like a flour factory exploded. And the neighbor kids will no doubt be over when he gets back to help him with his latest creation. Which may or may not involve tons of chocolate though sometimes he throws peanut butter in there, too. Then there was the time he added marshmallow to — never mind.
All right, friends! A HUGE, GIANT SHOUT-OUT to all the publishers and authors who help us make this event possible. Without them, we couldn't do this. And without YOU, dear readers, we certainly couldn't, either. So thank you. And thank you to JOVE BELLE for the banners! Every year, she makes some awesome banners. Please stare at them and enjoy.
To get entered in the drawing, just leave a comment below. ONE ENTRY PER PERSON. It's okay to have chit-chats back and forth with others (in fact, we encourage happy fun times); we only count your first comment. So chat away. And share the luv.
Please DO NOT include your email address in the comment body (there are freaking frost giants lurking in the dark corners of the web, just looking for a tasty morsel like your email address to grab and do nefarious things with).
Please DO include a valid, working email address in the comment fill-out form. Don't worry! Only we and the elves see it in the back, so you're all good, and they keep them locked in the peppermint vault.
Drawings open at 9 AM EST US (here's your world clock link so you know when you are) and closes at 9 PM EST US EACH DAY.
Books are given away in the order they appear. So the first person drawn receives the first book on the list, the second the second, and so on. Otherwise our heads would explode, if people were trying to sign up for specific books. And that is definitely not holiday cheer, if that happens.
AUTHORS: if your book is listed today, please do not enter. Because reasons.
PARTICIPANTS: PLEASE CHECK THE BLOG TO SEE IF YOU WON, as we post winners' names next to their winnings. If you won on a particular day and you have not heard from us, PLEASE CHECK YOUR SPAM FILTERS.
[hint: "Sleigh Ride"]
Just hear those elves, they're jingle-ing
sing-ing ringle-ing too
Come on they love the weather
for a bookfest together with you
Outside the elves are dancing
and reindeer joining in too
Come on it's awesome weather
for a bookfest together with you
Give it up give it up give it up
We know
You're ready to go
You're running through a neighborhood of snow
Give it up give it up give it up
It's grand
We're clapping our hands
We're drinking and singing this song
The elves are fun and freaky
and sometimes sneaky to see
They're stacking books together like two
big slices of bread would be
Let's read the books before us
and drink an eggnog or two
Come on, it's awesome weather
for a bookfest together with you
And now, friends! Welcome to the Day Two goodies! Have fun and good luck.
KAREN BADGER – Winnner IJR


Award-winning author Karen Badger is offering ONE EBOOK copy of The Blue Feather to a lucky winner. A mysterious package. Past ties and present danger. Destinies entwined. Win and see.
CHEYENNE BLUE – Winner Jennifer Lynn


Lambda-nominated Cheyenne has ONE EBOOK copy of Code of Conduct. A tennis great is sidelined by an injury as a result of a bad call by the lineswoman. She's having to rethink everything, and a chance meeting with the lineswoman only adds to that.
J. ARGLE – Winner Bella


J. Argle has ONE EBOOK copy of A Mind Unhinged, a collection of stories that deal with wonder and terror.
PATTY SCHRAMM – Winner Kelly


Patty has ONE EBOOK copy of Finding Gracie's Glory, book 1 in the Yukon Romance series. Gracie is trying to heal from an abusive relationship and finds solace in the Yukon, where she meets Liv, who runs the family mining company and whose heart was broken years ago…win and find out what happens.
RAE THEODORE – Winner Leah


Rae has ONE EBOOK copy of My Mother Says Drums are for Boys, her memoir composed of stories of growing up butch.
BRIDGET ESSEX – Winner Bae Mes


Bridget has ONE EBOOK copy of A Knight to Remember. Join librarian Holly, who often loses herself in adventure and romance through the books she loves. And then one night, during a particularly bad storm, magic and romance collide and a sword-wielding woman appears in Holly's back yard…
ASHLEY BARTLETT – Winner Katja Braumann


Ashley has a TWOFER BUNDLE! Cash Braddock and The Price of Cash EBOOK to ONE READER. Cash is a drug dealer — but the classy kind, she thinks. Pills, and she doesn't understand why people are so uptight about that. But the drug game doesn't always run smoothly…
ADAN RAMIE – Winners Margaret Shippen and Melanie H 


Adan has TWO EBOOKS for TWO WINNERS of Her Sequel, in which Bee, a movie producer, goes back to her home town to deal with a family emergency, where she's faced with a choice.
NATALIE VIVIEN – Winner Patti


Natalie has ONE EBOOK of The Ghost of a Chance. Darcy is still grieving the accidental death of her partner, but then Alis enters her life…
JOVE BELLE – Winner Terry Decker


Award-winning author Jove has ONE EBOOK copy of her latest, Bitterroot Queen up for grabs. Sam uproots her daughter and heads to Bitterroot, Idaho to open a motel. Problem is, it's in worse shape than she was led to believe, so she enlists the help of a nomadic handywoman.
BETH BURNETT – Winner Luca


Beth has ONE EBOOK copy of Coming Around Again for a lucky winner! What happens when you meet the right woman at the wrong time? Win and find out.
ONA MARAE – Winner Book Nerd Earper

Ona has ONE EBOOK copy of Gum for Gracie, her debut novel. It's the summer of 1974, and Bobbi's life is going along great. Except her twin sister is trapped in an abusive relationship with a man, and Bobbi wants to help her and her nieces escape. Can they do it? And can they survive that and the aftermath? (Trigger warning.)
CELESTE CASTRO – Winner Valden Bush


Celeste is giving away ONE PAPERBACK (will ship anywhere) of Homecoming. Dusty is a speaker and best-selling author. On a speaking engagement in her Idaho hometown, she and another woman end up stuck in a cabin, where anything could happen.
JAX MEYER – Winner Val


Jax is offering ONE EBOOK copy of Dal Segno, in which a retired Marine decides to take up music and makes an unexpected connection.
LISE MACTAGUE – Winners Erica and Helen


Lise has TWO EBOOK copies for TWO WINNERS of her latest, paranormal steampunk adventure Demon in the Machine. Travel to Britain's Industrial Revolution, where magic and steam power combine and collide.
KG MACGREGOR – Winner Stef NJ


Award-winning KG has ONE EBOOK copy of A Proper Cuppa Tea, her most recent release, ready for reading! Two women. Transatlantic flight. Sparks fly, too. But can sparks make a long-lasting fire? Win and see!
CLAIRE HIGHTON-STEVENSON – Winner MB Panichi


Claire is offering ONE PAPERBACK (will ship anywhere) of Escape and Freedom. Can two women escaping their own demons find connection?
EMMA STERNER-RADLEY – Winner Louisette Lepine and Elizabeth Tanner


Emma's offering TWO EBOOK COPIES to TWO WINNERS of Making a Tinderbox, book 1 in the Tinderbox Tales, a gaslamp fantasy romance set in the dangerous city of Nightport. Win and find out what happens.
YVONNE HEIDT – Winner Caffiore


Award-winning author Yvonne has ONE EBOOK copy of her very latest paranormal work, Paradigm. Gypsy, the host of a paranormal show thinks something has followed her home while Jazz is dealing with poltergeist activity. A chance meeting puts these two in touch, but Jazz is hiding something…
CAREN WERLINGER – gr8pyrz


Caren is offering ONE EBOOK copy of When the Stars Sang. Kathleen returns to Little Sister Island nearly 25 years after her brother drowned there, but the locals don't want to be reminded, especially Molly.
JEANNIE LEVIG – Winner AC


Jeannie has ONE AUDIOBOOK of A Heart to Call Home. Dakota is struggling to stop outrunning her past, but it shows up anyway in the form of Jessie.
RAE D. MAGDON – Winner Marie Foose


Rae has ONE EBOOK copy of her sci fi book Lucky 7. Elena's on the run. She can connect to virtual reality with her brain and she's missing while her crew is dead. Sasha, a handler, is going to try to find her. Win and see what happens.
CARSEN TAITE – Winner boldlump72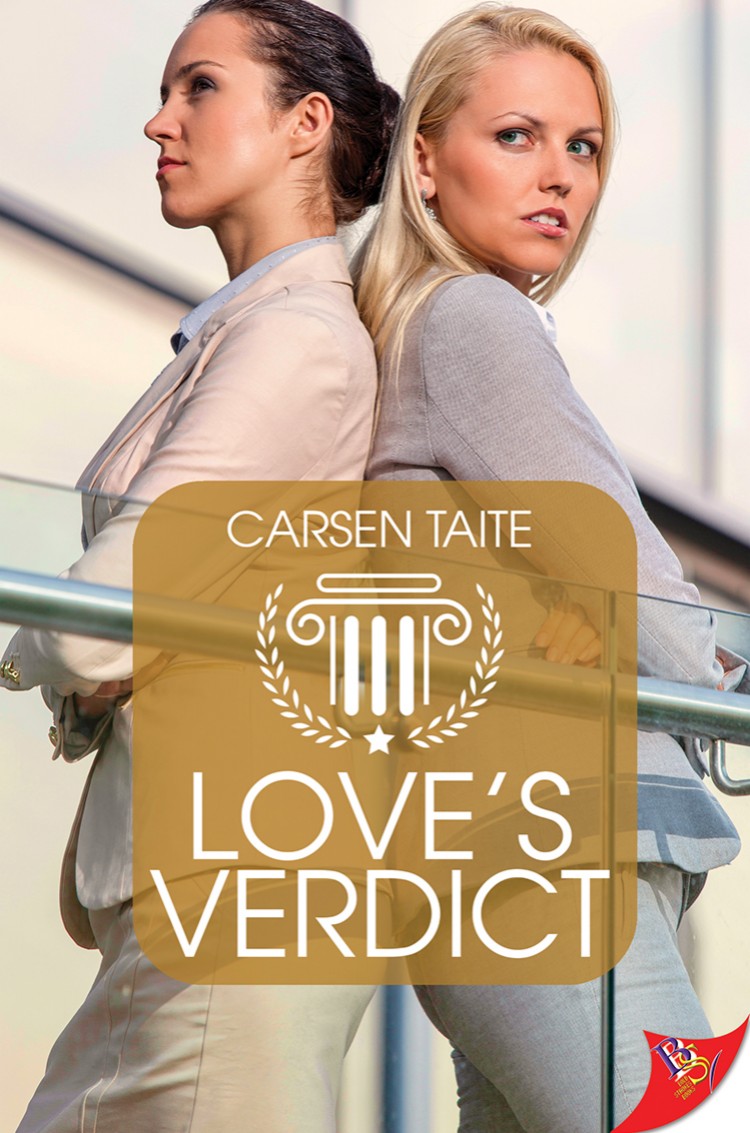 Carsen has ONE EBOOK copy of Love's Verdict, her latest, ready to go for a lucky winner! Attorneys Landon and Carly are competing for the same promotion, even when thrown together on the same case. Sparks fly…
ALI SPOONER – Winner Tena


Ali Spooner has ONE EBOOK of True North up for winning. Keep following the Gator Girlz business and Cam's story.
$20 AMAZON GIFT CARD – Winner Kathy S


Muah ha ha another one…
ANNA FERRARA – Winners Julie, Barbara Piotrowski, and Laura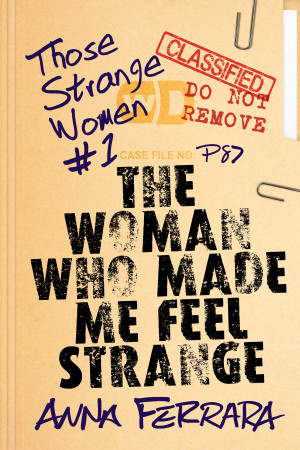 Anna has THREE EBOOK COPIES for THREE WINNERS of The Woman Who Made Me Feel Strange, a psychological mystery. What's the truth and what's not? Unravel the clues.
PUBLISHERS

AFFINITY RAINBOW PUBLICATIONS – Winner Millie Ireland
Affinity is offering ONE EBOOK, WINNER'S CHOICE, so get on over to their website and see the goodies.


BOLD STROKES BOOKS – Winner Lynnette
Bold Strokes Books are offering ONE EBOOK, WINNER'S CHOICE. Go check out the awesome at their site. NOTE: BSB will fulfill all winnings after the conclusion of the Hootenanny.

BYWATER BOOKS – Winner Kathy Hinson
Bywater Books is offering ONE EBOOK, WINNER'S CHOICE. Y'all gotta see the good stuff at their site.

DESERT PALM PRESS – Winner ragdollprof
ONE EBOOK, WINNER'S CHOICE from Desert Palm is up for grabs! WOO! See the fun stuff at their website.

DIRT ROAD BOOKS – Winner Ann Breckenridge
DRB is offering ONE EBOOK, WINNER'S CHOICE. Hit their website to see.

SAPPHIRE BOOKS – Winner Debby Ladiges
Sapphire is offering ONE EBOOK, WINNER'S CHOICE! Go see all the awesome at their site.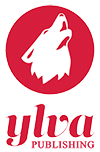 YLVA PUBLISHING – Winner Aiden A
Ylva is offering ONE EBOOK, WINNER'S CHOICE. Go browse right now. NOTE: Ylva will fulfill all ebook winnings beginning January 7.