Look at you! You made it to Day 4 of this crazed holiday book-giving extravaganza! And you thought we couldn't keep this pace up! HA! This is the Hootenanny, friends! WE DON'T STOP until the last book is won, the last glass of eggnog finished, the last pizza eaten, and the last cookie crumbled.
I'm now going to duck out of the kitchen because Tucker is making his seventeenth batch of gingerbread (have I mentioned that elves don't seem to sleep that much?) and the house smells like it's probably going to attract Hansel and Gretel any minute now. And Tucker would put them to work.
The elves are bobsledding on the track they put together on the roof, so I hear their feet, then the clomp clomp of reindeer, then a swoooooooooooooosh and AAAAAAHHHHHHH as they fly into this giant snowpile they created for their landing. They're literally using plastic bottles as bobsleds, which means Tucker went and bought a bunch more Mountain Dew (omg no) so they could have more empty bottles. Caffeinated, bobsledding, merry elves. Because there wasn't already a bunch of cray over here.
The neighbors brought over some brownies and some of the elves are in the kitchen dunking them in eggnog, which is actually pretty tasty. The Hootenanny always ends up a block party, and the neighbors across the street have built another snow fort and they're playing…what is that? It looks like Lord of the Rings, with some epic battle scene going on and one of the other merry elves is wearing a tiny bathrobe and he has a stick and — yeah, pretty sure he's Gandalf.
Maybe I'll just hang out in the garage for a few…
But in the meantime, THANK YOU, authors and publishers! Every year Jove and I put this event together and we are always so humbled by your generosity and we love how everybody joins in and even though it's a big, ol' bucket of we-have-no-idea-what-is-happening, we have a lot of fun. Thanks, Jove, for the banners! (please stop enabling the elves and hide the Mountain Dew)
Here's the thing:
One entry per person. Let's share the luv. To get entered in the drawing, just leave a comment below. It's okay to have chit-chats back and forth with others (in fact, we encourage happy fun times); we only count your first comment. So chat away.
Please DO NOT include your email address in the comment body. That's how spambots find you, and they're clearly working for the Icicle Lords of Darkness, trying to ruin your holiday. Don't help them.
Please DO include a valid, working email address in the comment fill-out form. Don't worry! Only we and the elves see it in the back, so you're all good. Trust us. Even caffeinated merry elves are good with security.
Drawings open at 9 AM EST US (here's your world clock link so you know when you are) and closes at 9 PM EST US EACH DAY.
Books are given away in the order they appear. So the first person drawn receives the first book on the list, the second the second, and so on. Otherwise, our wigs would be in the stratosphere and that's no fun, trying to get those back.
AUTHORS: if your book is listed today, please do not enter. Cuz you might win your own book otherwise, and we're sure you've already read it.
PARTICIPANTS: PLEASE CHECK THE BLOG TO SEE IF YOU WON, as we post winners' names next to their winnings. If you won on a particular day and you have not heard from us, PLEASE CHECK YOUR SPAM FILTERS.
[HINT: "Jingle Bell Rock"]
Winning books
Winning books
Winning books WOO
Winning these books
And reading them too
Dancing and singing with bunches of elves
So outta control we need help!
See the books
See the books
See the books WOO
Hoping you win
And read 'em all too
Laughing and singing there're elves in my hair
Ev-er-y-bo-dy stares!
What a bright time
It's the right time
to read the night away
Winning books time
Reading books time
Let's go ridin' on a one-elf sleigh
Giddy-up merry elves pick up your feet
Raving around the block
Mix and mingle in a nutty fun beat
That's the reading books rock!
And now, the Day 4 awesome! Have fun and good luck!
CHRIS PAYNTER – Winner Beth Goodman


Award-winning author Chris Paynter is offering ONE EBOOK copy of Survived by Her Longtime Companion. Writer Bailey will be working on a biography of a late film star, so she'll be interviewing the star's "longtime companion." Problem is, the surviving companion wants Bailey to work with another woman on the interview, who happens to be Bailey's estranged ex.
FAY JACOBS – Winner Ronda Gouchie

Author and humorist Fay Jacobs is back with ONE PAPERBACK copy of Fried and Convicted, more of her views both hilarious and bittersweet. This collection takes us up to the 2016 elections.
CINDY RIZZO – Winner Kayla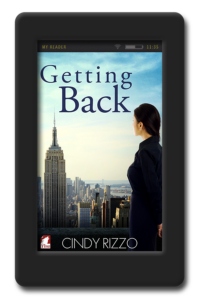 Award-winning author Cindy Rizzo has ONE EBOOK copy ready of Getting Back, in which Elizabeth, head of a major publishing company, goes to her 30th college reunion. She's never been able to get past the end of her relationship with Ruth years ago, and Ruth is the reunion speaker…
BARBARA WINKES – Winner Tshippa


Barbara has ONE EBOOK copy of The Amnesia Project. In the summer of 2003, three young women and a teenaged girl go to New York City. One does not return, and the rest are deeply impacted. And then finally, one discovers the truth…
NATALIE VIVIEN – Winner Inger Richardson


Natalie has ONE EBOOK of The Ghost of a Chance. Darcy is still grieving the accidental death of her partner, but then Alis enters her life…
EMMA STERNER-RADLEY – Winners Mary Kelly and shentaur


Emma has TWO EBOOKS for TWO WINNERS of Greengage Plots, a romcom in which Kit ends up on the cosy and quirky British isle of Greengage, where anything could happen.
MB PANICHI – Winner Pat H


Award-winning author MB has ONE EBOOK of Choosing Love. Amry meets forestry officer Takoda while cycling in northern Minnesota. Sparks fly, but Amry has to contend with her homophobic family. Can these two make a go of it? Win and see.
LORI L. LAKE – Winner caillean13

Award-winning author Lori has ONE EBOOK of Jump the Gun, part of the Gun series. Follow Minnesota police officer Dez and fellow officer Jaylynn who have to figure out who killed a colleague and then a witness. Danger abounds…
$20 AMAZON GIFT CARD – Winner fran


Happy fun times!
JAE – Winner joyjoy


Award-winning author Jae has ONE EBOOK copy of Paper Love, in which Susanne is tasked with saving her mom's stationery story, though she's more into digital than dumb paper. The store's one full-time employee is so not into the new arrogant and snobby temporary boss…or is she?
VANDA – Winners Shannon McClure and Kim R


Vanda is offering TWO EBOOK copies for TWO WINNERS of Olympus Nights on the Square. It's 1945 Manhattan, and Juliana want to be a star. The worst thing that could happen is it's found out she's gay. The worst thing that could happen to Alice (Al) is losing Juliana, so she has to guard their secret.
BRIDGET ESSEX – Winner Kit


Bridget has ONE EBOOK copy of A Knight to Remember. Join librarian Holly, who often loses herself in adventure and romance through the books she loves. And then one night, during a particularly bad storm, magic and romance collide and a sword-wielding woman appears in Holly's back yard…
KC RICHARDSON – Winner scottiegirl72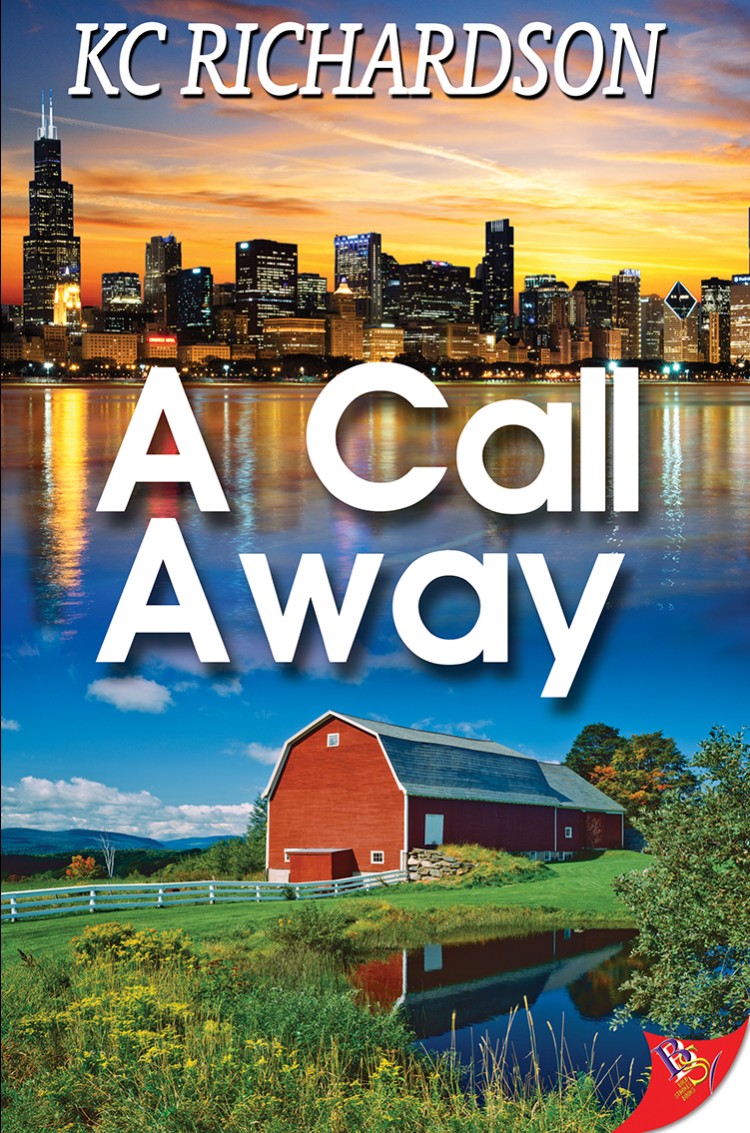 KC has ONE EBOOK of A Call Away all wrapped and ready to go. Sydney's grandmother leaves her a farmhouse in Iowa and Sydney has to go deal with it. But then there's writer Abby, who's been living on the farm most of her life.
OCEAN – Winner Mercedes


Ocean has ONE EBOOK of The Curse of Doll Island, a paranormal suspense thriller. In the year 1732, a shaman traps the souls of two women in wax dolls and banishes them to an island. Fast forward to 2019, when Rosie goes on a solo vacation where she meets Devin and they go on a picnic to an island rumored to be haunted by cursed dolls…
GERRI HILL – Winner Patrick F Broderick


Award-winning author Gerri has ONE AUDIOBOOK of The Locket all ready to go. Danielle is an actress and she'll be shadowing real-life police detective Harper for a role. But also, Dani's trying to hide from a stalker.
LISE MACTAGUE – Winner Lori R


Lise has ONE EBOOK copy of her latest, paranormal steampunk adventure Demon in the Machine. Travel to Britain's Industrial Revolution, where magic and steam power combine and collide.
FLETCHER DELANCEY – Winner Kas


Award-winning author Fletcher has ONE EBOOK copy of The Caphenon, the first of The Chronicles of Alsea. Lancer Andira Tal, leader of Alsea, thinks her world is alone in the universe. Until a spaceship lands near the capital city.
CELESTE CASTRO – Winner Donna


Celeste has ONE PAPERBACK (for anywhere) of Lex Files. Special agent Winifred is on her way to find out what's terrorizing an Idaho town. State Fish and Wildlife officer Dayo is on the case, too. And they might find more than just a mystery.
ANDREA BRAMHALL – Winner Ann Mammaro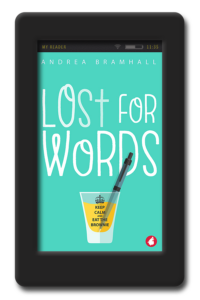 Lambda-winning author Andrea Bramhall has ONE EBOOK copy of Lost for Words, a bittersweet romantic comedy in which Sasha is convinced to enter a writing contest run by film producer and director Jac.
CLIFFORD MAE HENDERSON – Winners Clarissa R. and Cynthia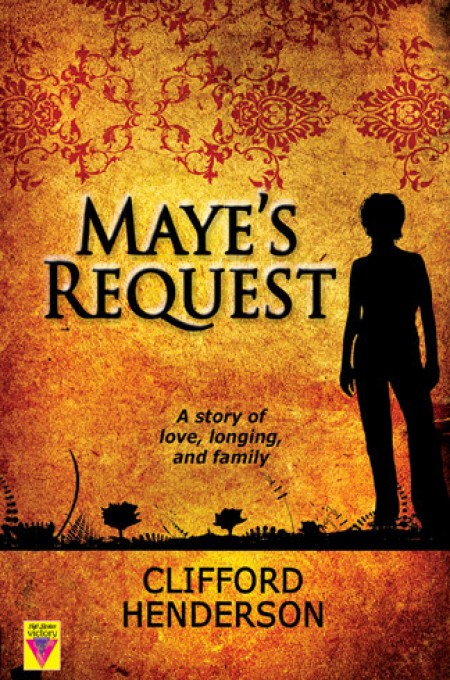 Award-winning author Cliffi has TWO EBOOK copies for TWO WINNERS of Maye's Request. Brianna is freshly out of college and maybe in love, but she's worried she'll never have a normal relationship because of her weird family upbringing. But when her mom, Maye, is threatened with a possibly fatal illness, she asks Brianna to help her repair a family rift.
G BENSON – Winner Jenn Dodson and Melissa Whisenant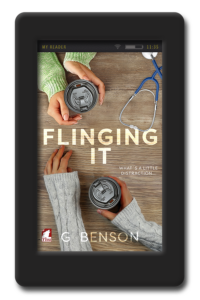 G has TWO EBOOKS for TWO WINNERS of Flinging It, in which two women end up in an affair that's not as easy to leave as they hoped.
MB AUSTIN – Winner Denee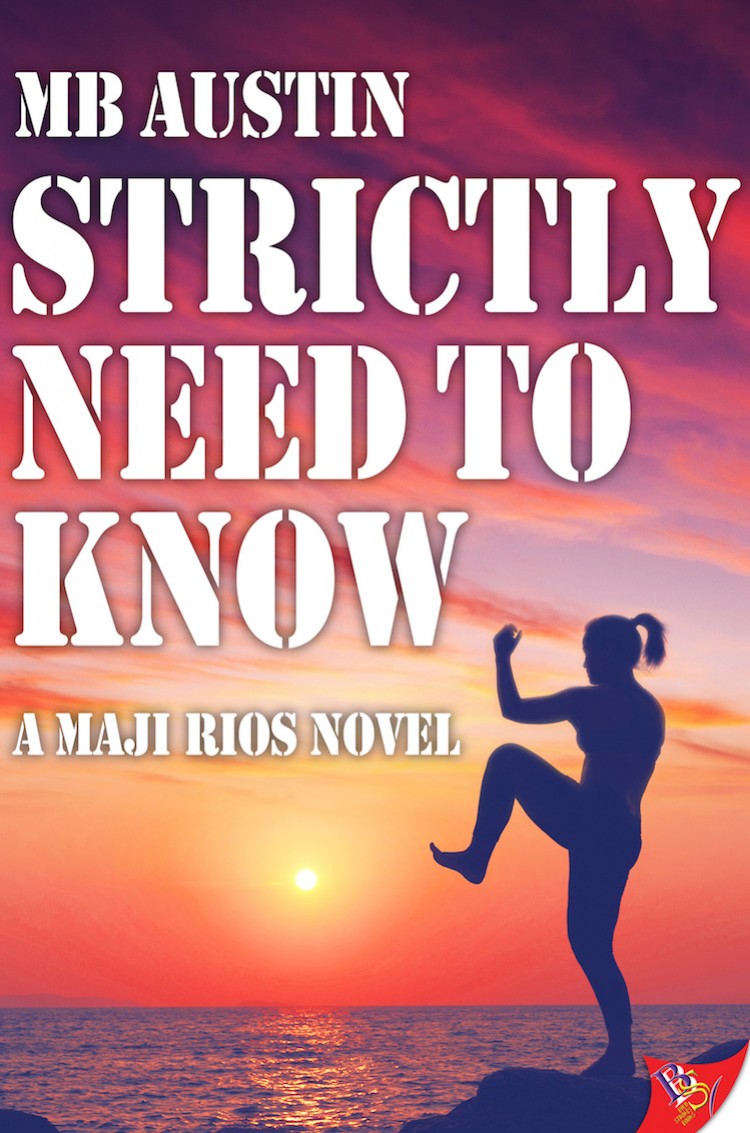 MB is offering ONE EBOOK of Strictly Need to Know. Covert op Maji wasn't planning on saving a gorgeous woman from Russian mobsters while trying to have a quiet summer, but…win and see what happens.
J. ARGLE – Winner Pat Bane


J. Argle has ONE EBOOK copy of A Mind Unhinged, a collection of stories that deal with wonder and terror.
RENEE ROMAN – Winner hark1030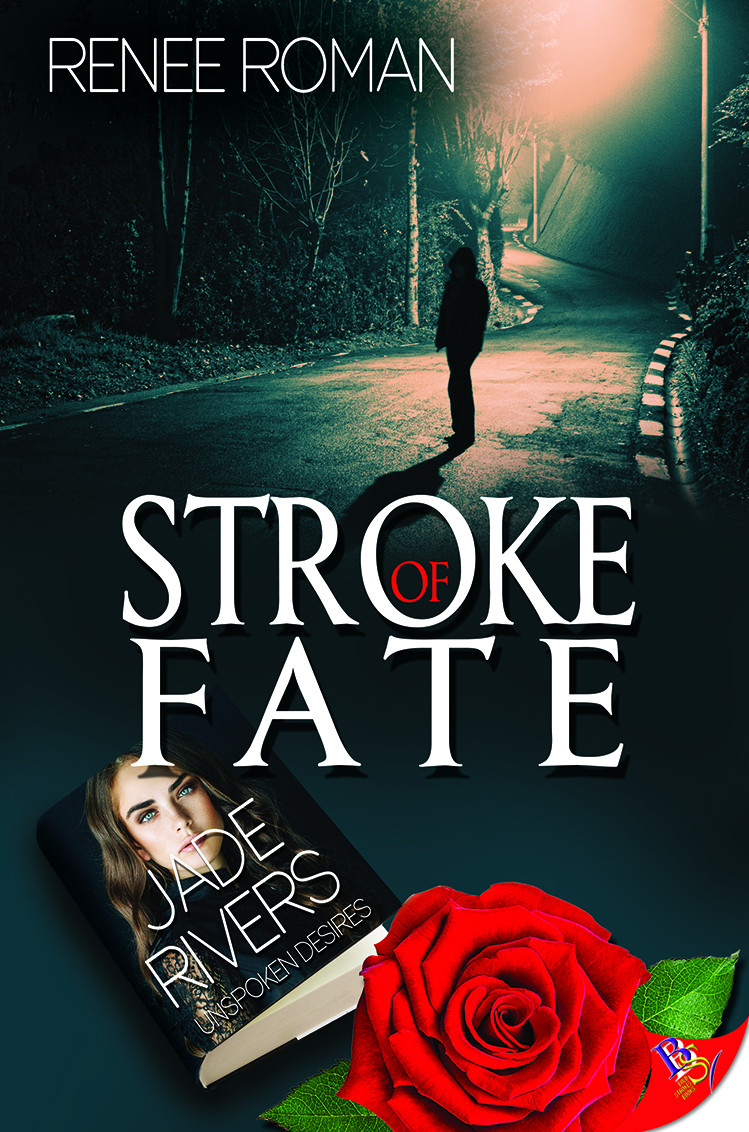 Renee has ONE EBOOK copy of Stroke of Fate, where former Secret Service agent Sean is hired by novelist Jade to be her personal bodyguard and protect her from a stalker.
HEATHER JANE – Winner roni113


Heather has ONE EBOOK copy of Potential ready to go. It's a post-war world, in which surviving citizens live in small towns and are funneled into careers based on tests in school. Gwen and Ruth are in love, but danger looms.
PATTY SCHRAMM – Winners Marion and SuziandSarah


Patty has TWO EBOOK copies for TWO WINNERS of Soul's Rescue. Firefighter Kellie leaves NYC and relocates to Ohio after 9/11. It's there that her life intersects with Talia's.
LUCY MADISON – Winner Lyss


Lucy has ONE EBOOK copy of Personal Foul ready for a winner. Kat's an elite basketball official in the WNBA, dealing with her past and just trying to get by. Until she meets hotshot rookie Julie.
PUBLISHERS

AFFINITY RAINBOW PUBLICATIONS – Winner Miira
Affinity is offering ONE EBOOK, WINNER'S CHOICE, so get on over to their website and see the goodies.


BOLD STROKES BOOKS – Winner Angela Grace
Bold Strokes Books are offering ONE EBOOK, WINNER'S CHOICE. Go check out the awesome at their site. NOTE: BSB will fulfill all winnings at the completion of the Hootenanny.

BYWATER BOOKS – Winner kathleenjowitt
Bywater Books is offering ONE EBOOK, WINNER'S CHOICE. Y'all gotta see the good stuff at their site.

DESERT PALM PRESS – Winner Sandra
ONE EBOOK, WINNER'S CHOICE from Desert Palm is up for grabs! WOO! See the fun stuff at their website.

DIRT ROAD BOOKS – Winner Louise Doss
DRB is offering ONE EBOOK, WINNER'S CHOICE. Hit their website to see.

QUEEN OF SWORDS PRESS – Winner Nicholle Shelton
Queen of Swords is offering ONE COPY (ebook) of Emily Byrne's Medusa's Touch.

SAPPHIRE BOOKS – Shantell Lawson
Sapphire is offering ONE EBOOK, WINNER'S CHOICE! Go see all the awesome at their site.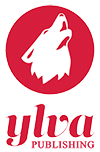 YLVA PUBLISHING – Winner lesficreader
Ylva is offering ONE EBOOK, WINNER'S CHOICE. Go browse right now. NOTE: Ylva will fulfill all ebook winnings beginning January 7.