Well HELLO, my partridges in a Christmas tree! (The elves took the pear tree somewhere and we haven't seen it since. Wish us luck in finding it.) Here you are on Day 5 of the cray and we are SO GLAD you are! Because, you know, we have all these books up in here that really want to find readers, so…
Tucker's now in the neighbor's kitchen, helping with cookies. The kids love that, of course, because there's always magic in elf cookies and they're really into watching those baking shows with him, which is good for everyone, because the kids love it and then they take the cookies with them when they go caroling and hand them out to all the neighbors.
Some of the elves have gone all Olympic on the roof with the bobsledding and they're playing dance versions of Christmas carols because of course they are. We did have a bunch of popcorn strings but I'm pretty sure the reindeer ate half of them. Oh, wait. I smell popcorn, so there are elves on the case to rectify the situation.
Also, this place looks like a tinsel bomb went off in the living room and I've seen a few reindeer decorated with it while a few of the elves have created hula skirts for themselves and now they're trying to do some sort of dance that I think is supposed to be a hula — omg I can't…this is hilarious…
THANK YOU, authors and  publishers for all of your generosity! And let's give a shout-out to Jove, who does the fabulous banners!
In the meantime,
AND…in case you forgot (or you're just joining us…HI!):
One entry per person. Let's share the luv. To get entered in the drawing, just leave a comment below. It's okay to have chit-chats back and forth with others (in fact, we encourage happy fun times); we only count your first comment. So chat away.
Please DO NOT include your email address in the comment body BECAUSE ALL THE SPAMBOT REASONS. We're trying to protect you from those.
Please DO include a valid, working email address in the comment fill-out form. The elves will lock it up tight in vault.
Drawings open at 9 AM EST US (here's your world clock link so you know when you are) and closes at 9 PM EST US EACH DAY.
Books are given away in the order they appear. So the first person drawn receives the first book on the list, the second the second, and so on. Otherwise, well…I hate to imagine what would happen to our heads back here.
AUTHORS: if your book is listed today, please do not enter. Because yikes, if you win your own book.
PARTICIPANTS: PLEASE CHECK THE BLOG TO SEE IF YOU WON, as we post winners' names next to their winnings. If you won on a particular day and you have not heard from us, PLEASE CHECK YOUR SPAM FILTERS.
[HINT: "Little Drummer Boy"]
Run…they told me
To Women and Words
A bunch of books to see
at Women and Words
Some awesome books we bring
To Women and Words
We give away like bling
Pa rum pum pum pum
rum pum pum pum
rum pum pum pum
And we're stacking them
Pa rum pum pum pum
Don't be bummed
Little Tucker
At Women and Words
We like to read books too
At Women and Words
We have all kinds to bring
To Women and Words
They're fit for all the things
Pa rum pum pum pum
rum pum pum pum
rum pum pum pum…
And now, my little peppermint sticks, here are the Day 5 offerings! Have fun and good luck!
HARPER BLISS – Winner Devlyn


Harper is offering ONE ebook copy of this 7-novel boxed set to one lucky reader! All are some of Harper's lesbian romance bestsellers! ERMAHGERD!
Q KELLY – Winner Trix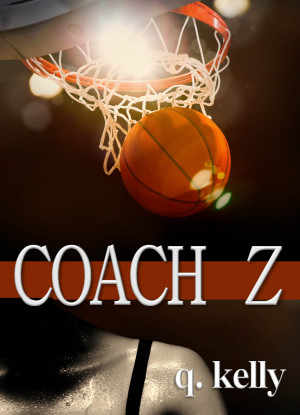 Q Kelly is offering ONE ebook of Coach Z, in which a basketball player in her last season gets pressed into a starting position, where she and the coach may end up dealing with matters of the heart as much as with basketball.
JA ARMSTRONG – Winner Stephanie J


JA has ONE AUDIOBOOK of Open Tab ready for listening! Whiskey Springs, Vermont. Murphy's Law Pub and its charming bartender Fallon. On the other side of the country, Riley is dealing with life as a widow. She packs up her young son and heads east. And ends up in Whiskey Springs…
C.P. ROWLANDS – Winner jess2380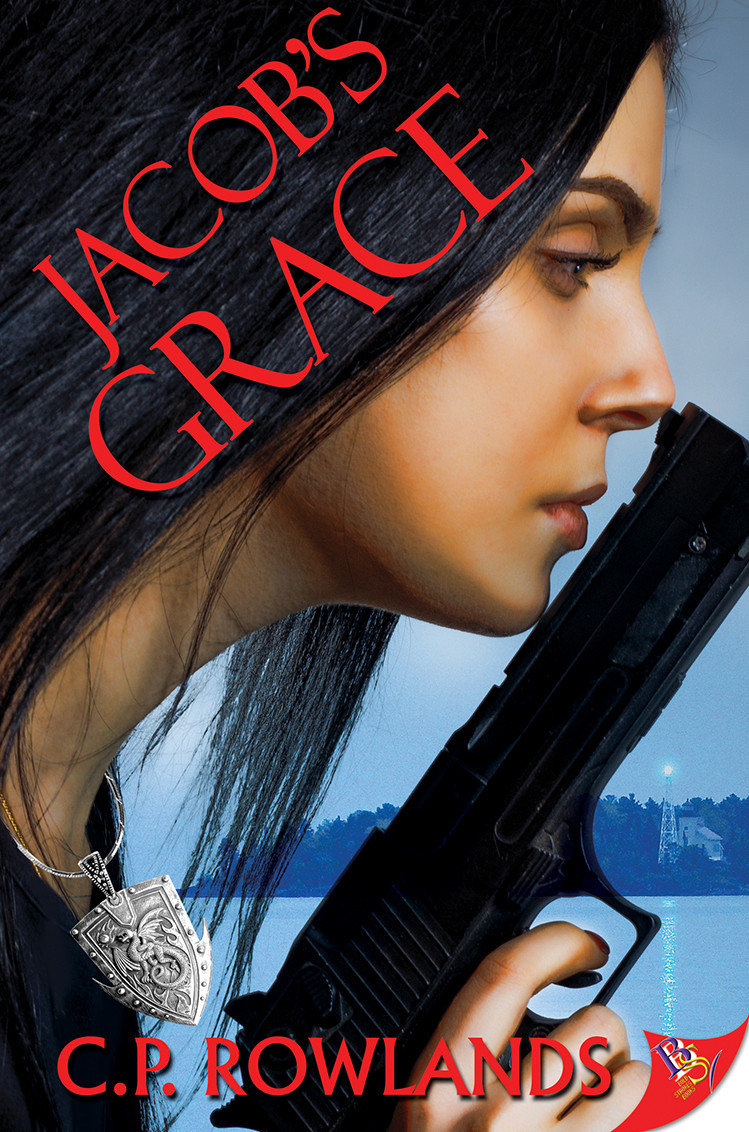 C.P. has ONE EBOOK, WINNER'S CHOICE, of any of her crime fiction or romance. Will it be Jacob's Grace? Hardwired? Or Jacob's War? Win and pick!
ERICA LEE – Winners Bonnie Strum and Sherri Milner


Erica has TWO EBOOK copies for TWO WINNERS of Life Begins with You. Childhood best friends, Cassie and Rebecca took very different paths, but then their paths cross again.
ANNA FERRARA – Winners kfemmescorner, Wanda Clark, and hazyflow


Anna has THREE EBOOK COPIES for THREE WINNERS of The Woman Who Tried to Be Normal. It's 1975 and two women married to aircraft engineers soon learn that all is not as it seems. Are their husbands actually engineers? And how did the previous wife of one of the husbands really die?s Win and find out.
YVONNE HEIDT – Winner mkaz3119

Award-winning author Yvonne has ONE EBOOK copy of her very latest paranormal work, Paradigm. Gypsy, the host of a paranormal show thinks something has followed her home while Jazz is dealing with poltergeist activity. A chance meeting puts these two in touch, but Jazz is hiding something…
R.G. EMANUELLE – Winner dktr_d


R.G. has ONE EBOOK copy of her gothic suspense romance, The Potion. A secret formula. A mysterious blue potion. A determined woman. But danger — and romance — lurk.
LYNN AMES – Winner Becky D 


Award-winning Lynn Ames is offering WINNER'S CHOICE of ONE EBOOK of any of her books. Will it be romance? Thriller? Romcom? You can get all the details on Lynn's books HERE.
BARRETT – Winner Sara


Goldie finalist Barrett has ONE EBOOK copy of Highland Dew. A sales director of Global Distillers needs a change from the corporate world. So she goes on a search for local distilleries. And finds an opportunity and possibly more.
RENÉE BESS and LEE LYNCH – Winner Cindy G


Renée and Lee have ONE EBOOK of their co-edited this fab collection of stories and poems that center the LGBTQ+ bar as a nexus of LGBTQ+ culture and social interactions. (all proceeds from purchases of this anthology benefit LGBTQ+ youth organizations)
PATTY SCHRAMM – Winners Jackie Baker, ImJussaGrl, and Elizabeth W Davis

Patty has THREE EBOOKS for THREE WINNERS of Better Together. Mac hasn't traveled much, but her best friend is sick and determined to complete her bucket list, so she goes with her to Paris where they meet Lenie. And something blooms between Mac and Lenie.
ANGELIC RODGERS – Winner KarenH


Angelic has ONE KINDLE COPY of Brigitte's Cross ready to go. Murder, nightmares, and New Orleans. Win and find out more.
KRIS BRYANT – Winner JJ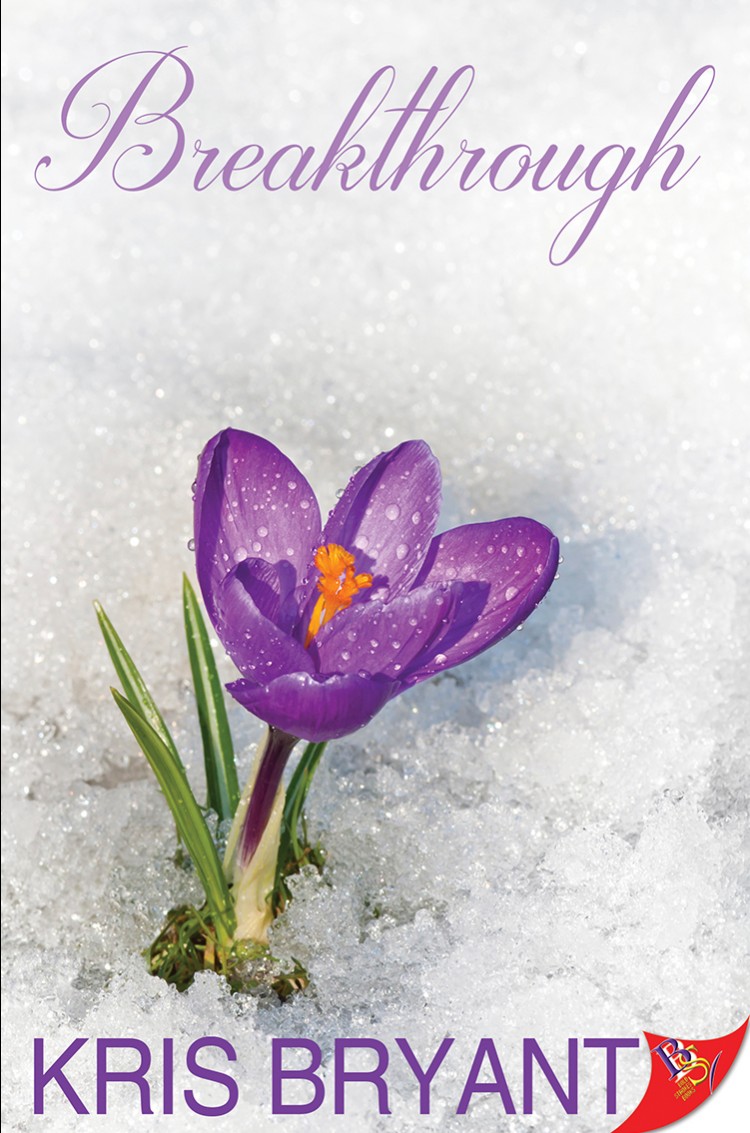 Kris has ONE EBOOK of Breakthrough all revved up for you. Writer and journalist Kennedy gets a second chance to write for her dream mag. An assignment takes her to Alaska, where she meets Brynn, director of Alaska's Wildlife Refuge and Sanctuary. Win and see what happens.
MAVIS APPLEWATER – Winner Ann M


Award-winning author Mavis has ONE EBOOK of Muraille Island, the long-awaited sequel to Whispering Pines. Shawn and Faith are back in New York with Shawn's pet ghost, Willie. They continue their explorations of the paranormal, and then they get a phone call from an old friend who needs their help.
LUCY MADISON – Winner Karola


Lucy has ONE EBOOK copy of In the Direction of the Sun. Alex meets Cate, but the latter isn't ready to commit. Broken-hearted, Alex takes to the Appalachian Trail while Cate takes to the water on her sailboat. Can they find their way back to each other?
KAREN BADGER – Winner Fleppy85


Award-winning author Karen has ONE EBOOK of Yesterday Once More. It's 2105 and Jordan is paralyzed from the waist down and working on a research team to restore her mobility. She discovers the diary of Maggie, who died a hundred years earlier in an accident similar to Jordan's. And then Jordan starts to dream about her…is Maggie trying to contact her across time? Win and find out.
RAE D. MAGDON – Winner aduncan


Rae has ONE EBOOK copy of her sci fi book Lucky 7. Elena's on the run. She can connect to virtual reality with her brain and she's missing while her crew is dead. Sasha, a handler, is going to try to find her. Win and see what happens.
JOVE BELLE – Winner Mari


Award-winning author Jove has ONE EBOOK copy of her latest, Bitterroot Queen up for grabs. Sam uproots her daughter and heads to Bitterroot, Idaho to open a motel. Problem is, it's in worse shape than she was led to believe, so she enlists the help of a nomadic handywoman.
ANN ROBERTS – Winner L


Award-winning author Ann has ONE EBOOK of Justice Calls ready to go. Ari has been haunted by her brother's murder for 25 years. Now she has new evidence, but it seems to be leading to more danger.
KC LUCK – Winner Nancy N


KC has ONE AUDIOBOOK copy of Darkness Falls for a lucky listener. Four different women. The end of the world. They have to rely on each other to survive.
CLAIRE HIGHTON-STEVENSON – Winner Linda Curbow


Claire has ONE PAPERBACK (for anywhere) of The Promise all wrapped up and good to go. Here, Ali's wife Susan is diagnosed with terminal cancer, but Ali refuses to accept it and is shattered even when Susan makes her promise to open her heart when she's gone. Can Ali do it?
R J SAMUEL – Winner metudor and Susan McLachlin


RJ Samuel has TWO EBOOK copies for TWO WINNERS of An Outsider Inside. Follow Irish-Indian lesbian activist Jaya as she deals with finding herself after she discovers an abandoned manuscript in a house whose author has disappeared.
SARAH ETTRITCH – Winner Erin and Henriette


Sarah has TWO EBOOKS for TWO WINNERS of Threaded Through Time. Pam always felt that she'd been born too late, but then she somehow manages to summon two people from 1910 and now she has to figure out how to get them back. Except she might have feelings for one of them…
$20 AMAZON GIFT CARD – Winner Tami


Legit!
STEFANI DEOUL – Winner Linda Scibilia


Stefani Deoul is offering ONE EBOOK of On a LARP, in which Sid and her gang of friends are chasing a dark web killer through the middle of a live-action role-playing game. Join them as they work to solve the mystery.
VK POWELL – Winner Rachel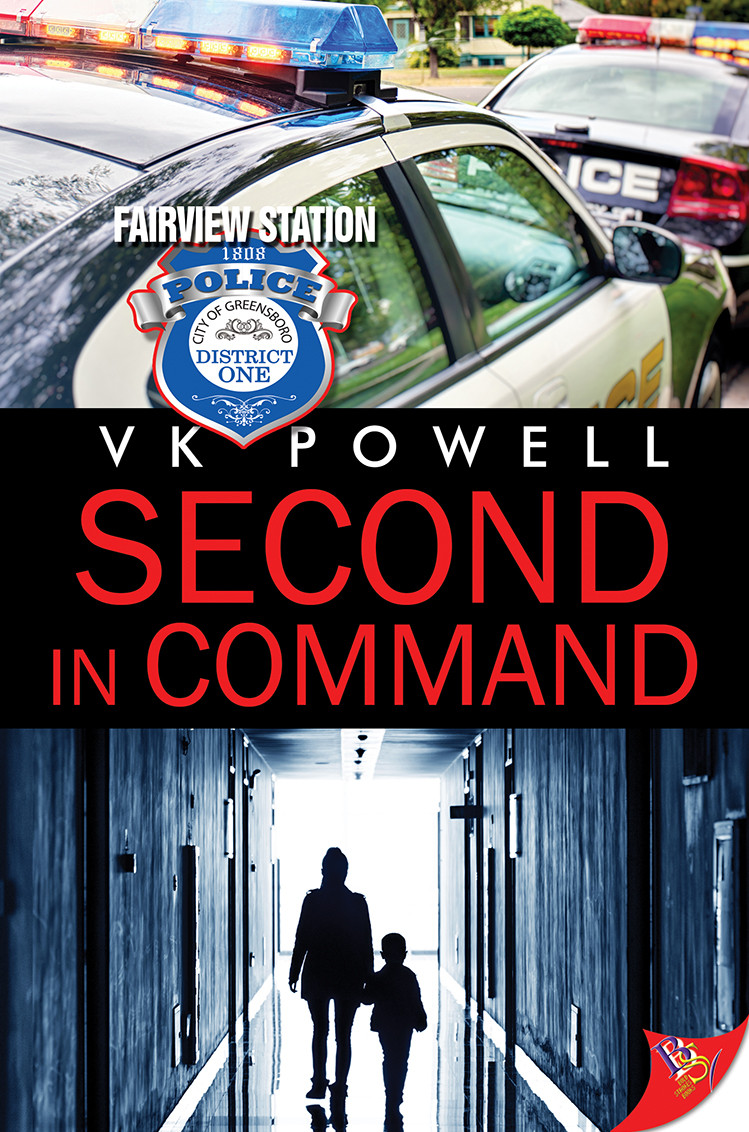 Award-winning author VK has ONE EBOOK of Second in Command (a Fairview Station novel). Lt. Jazz Perry bonds with a young girl she finds wandering the streets. Her interest in the girl's case brings her into the orbit of social worker Emory.
CATHERINE MAIORISI – Winner pam and Bev D


Catherine has TWO EBOOK copies for TWO WINNERS of Matters of the Heart. Darcy is recovering from a car accident and hates being dependent on others while she's doing it. The doctor treating her isn't too thrilled with her attitude, either, and she's dealing with her own issues. But maybe something could spark. Win and see.
KG MACGREGOR – Winner Laurie M H


Award-winning author KG has ONE EBOOK copy of T-Minus 2. The legendary colonization of Mars is about to begin. But for two women on the mission, something else might start, too.
PUBLISHERS

AFFINITY RAINBOW PUBLICATIONS – Winner Shannon McClure
Affinity is offering ONE EBOOK, WINNER'S CHOICE, so get on over to their website and see the goodies.


BOLD STROKES BOOKS – Winner Beth Gais
Bold Strokes Books are offering ONE EBOOK, WINNER'S CHOICE. Go check out the awesome at their site. NOTE: BSB will fulfill all winnings at the completion of the Hootenanny.

BYWATER BOOKS – Winner Teresa M D
Bywater Books is offering ONE EBOOK, WINNER'S CHOICE. Y'all gotta see the good stuff at their site.

DESERT PALM PRESS – Winner Mary
ONE EBOOK, WINNER'S CHOICE from Desert Palm is up for grabs! WOO! See the fun stuff at their website.

DIRT ROAD BOOKS – Winner Laura Yaros
DRB is offering ONE EBOOK, WINNER'S CHOICE. Hit their website to see.

SAPPHIRE BOOKS – Winner Nyssa Mackinnon
Sapphire is offering ONE EBOOK, WINNER'S CHOICE! Go see all the awesome at their site.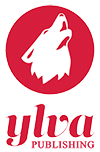 YLVA PUBLISHING – Winner Sandy Rice
Ylva is offering ONE EBOOK, WINNER'S CHOICE. Go browse right now. NOTE: Ylva will fulfill all ebook winnings beginning January 7.