OH, HO HO HO! You made it to the halfway point! AND HERE YOU THOUGHT WE WERE GOING TO FIZZLE OUT! NOOOOO, friends. That's not how this Hootenanny thingie works. WE ARE ONLY JUST BEGINNING! The elves have yet to hit their stride, and the reindeer are inviting more of their friends over and this thing is turning into a big-ass block party with the neighbors joining in and omg I'm pretty sure this eggnog has something more than just eggnog in it…
Everybody's now doing sled races down the middle of the street, which thankfully gets the elves off the roof (for now), though I'm pretty sure they're going to now start doing ski jumps off it or maybe they're working on a half-pipe (elf snowboards are super cute, y'all). The reindeer are in a snowball fight with some of the neighbor kids, but I think the pizza delivery woman is in it now, too — oh, yep. LOL she's using one of the reindeer as a shield and OH she just dumped a load of snow on a bunch of elves! Well-played, pizza woman. WELL-PLAYED.
And Tucker has finished a round of baking, and he's been handing out goodies all afternoon to the entire freaking neighborhood and anybody who comes by gets a bunch, too. He's now chasing some of the reindeer around — he might be playing Aquaman again, but I can't tell from here…that does look like his trident/fork that he's been using.
AND…in case you forgot (or you're just joining us…HI!):
One entry per person. Let's share the luv. To get entered in the drawing, just leave a comment below. It's okay to have chit-chats back and forth with others (in fact, we encourage happy fun times); we only count your first comment. So chat away.
Please DO NOT include your email address in the comment body BECAUSE BAD THINGS MIGHT HAPPEN. SHHHH! Don't look. Don't say anything, but there could be an anti-holiday spambot lurking around waiting to nab your address.
Please DO include a valid, working email address in the comment fill-out form. Don't worry! Only we and the elves see it in the back, so you're all good. Seriously. The elves are many things, but being irresponsible with emails is not one of them.
Drawings open at 9 AM EST US (here's your world clock link so you know when you are) and closes at 9 PM EST US EACH DAY.
Books are given away in the order they appear. So the first person drawn receives the first book on the list, the second the second, and so on. Otherwise, well…I hate to imagine what would happen to our heads back here.
AUTHORS: if your book is listed today, please do not enter. Because yikes, if you win your own book.
PARTICIPANTS: PLEASE CHECK THE BLOG TO SEE IF YOU WON, as we post winners' names next to their winnings. If you won on a particular day and you have not heard from us, PLEASE CHECK YOUR SPAM FILTERS.
THANK YOU to all the authors and publishers who donated so generously. And thank you, readers, for engaging with us and joining us every year. Without you, we certainly couldn't do this. And shout-out to Jove for the banners! This one is one of my faves…lololol
[HINT: "We Three Kings"]
These three elves of Women and Words
Are bearing books, they're really big nerds
Field and fountain, moor and mountain,
Following yonder birds.
Ohhhhh, books of wonder, books so right
Books with covers burning bright
Tables leaning, books careening
Read them under perfect light
Bringing books from ev-er-y plain
Stacked in corners, are we still sane
Elves all over, running around
Dancing with candy canes
Ohhhhh, books of wonder, books so right
Books with covers burning bright
Tables leaning, books careening
Read them under perfect light
Hootenanny drawings are here, incense fumes are making us high
Pizza and eggnog, drinking like grog
Reading now, books are fly, OHHHHHHHH
Books of wonder, books so right
Books with covers burning bright
Tables leaning, books careening
Read them under perfect light
And now please join us now for the Day 6 offerings. Have fun and good luck!
CAREN WERLINGER–winner kaitbroe


Caren is offering ONE EBOOK copy of When the Stars Sang. Kathleen returns to Little Sister Island nearly 25 years after her brother drowned there, but the locals don't want to be reminded, especially Molly.
MICHELLE ARNOLDwinner Lindsay)


Michelle has ONE EBOOK of Out of the Shadows. Detective Amy Sadler is trying to find a killer who leaves a particular sign behind, and forms a bond with forensic pathologist Dr. Lira Ward. But soon both may be in danger.
RENÉE BESS–winner dixciecat69


Renée has ONE EBOOK of Butterfly Moments. Alana's ready to leave her job as a parole officer, but ends up having to supervise the tempestuous Rafe, who's been reassigned to her on a disciplinary detail. A murdered university student puts her in the orbit of Detective Johnetta Jones, which only further complicates her life. Win and find out how.
ALISON SOLOMON–winner Belinda


Alison has ONE ebook copy of Timing Is Everything, book 1 of the Gulfport Mystery Series. A hit-and-run and a terrified suspect plus a woman caught between a friend and lover. MYSTERIOUS. Win and see what happens.
SAM LEDEL–winner pandabree13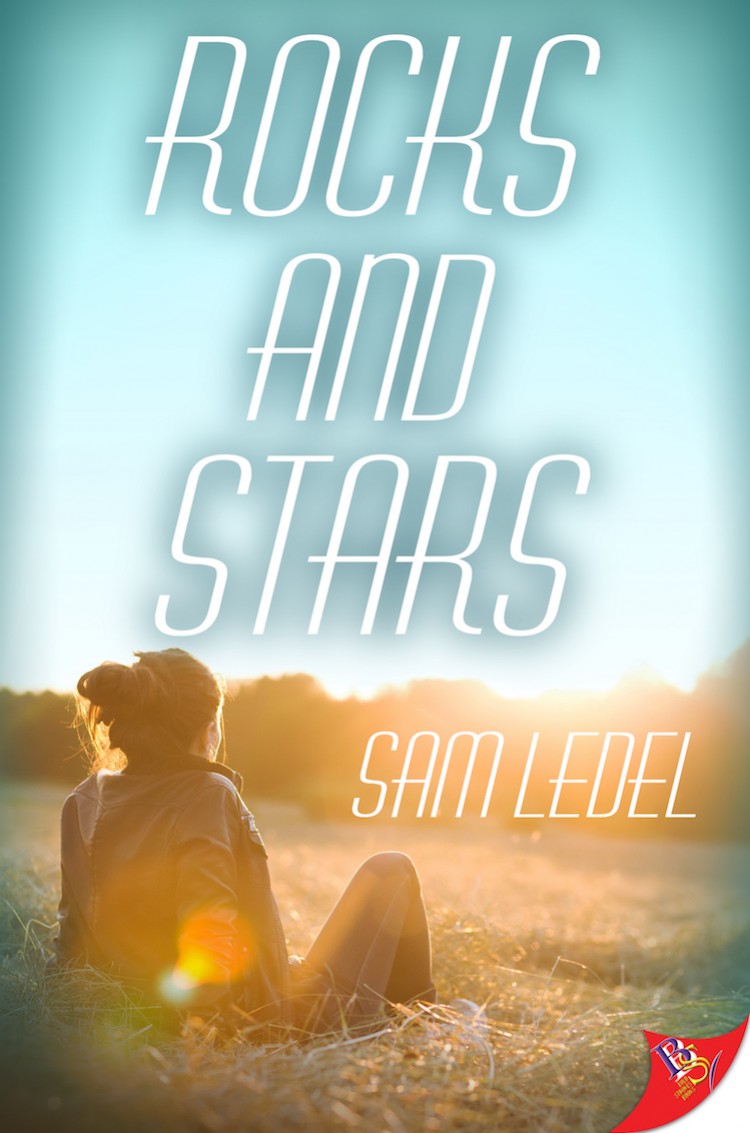 Sam has ONE PAPERBACK (to anywhere) of Rocks and Stars. Kyle's life seem pretty simple. Soccer, suburbs, solid family. But she starts developing feelings for a teammate. When college starts, figuring herself out is a lot harder than she thought.
NIAMH MURPHY–winner Dena Ridgeway


Niamh has ONE EBOOK copy of Mask of the Highwaywoman just waiting for you to win. The spirited daughter of a wealthy noblewoman is on her way to meet her future husband but meets bandits instead. One of whom is particularly beguiling…
JAX MEYER–winner Mary Deutcher


Jax is offering ONE EBOOK copy of Dal Segno, in which a retired Marine decides to take up music and makes an unexpected connection.
K'ANNE MEINEL–winner trather94606


K'Anne has ONE EBOOK of Vetted, up for grabs. Alyssa is a college student who secretly wants to work with animals but her wealthy family wants her to take business classes and then the family business. Fiona is a veterinarian working to establish her own practice. And then Alyssa shows up on her doorstep with a dog she may have fatally injured with her car and things are set in motion…
JEA HAWKINS–winners Kate (bigblue…) and larryg5751


Jea has TWO EBOOKS for TWO WINNERS of As Long as Love Lasts, which juxtaposes contemporary Peyton's struggles with work, her marriage to her wife, and balancing daily demands. And then she finds the diary of her wife's great aunt, a woman who defied conventions to love another woman…
CHRIS PAYNTER–winner MargaretB


Award-winning author Chris Paynter is offering ONE EBOOK of Come Back to Me. Angie takes a man's name to write a hard-boiled detective and is very successful. Then a reviewer publishes a scathing critique, not knowing that the woman behind the man's pseudonym is her long lost true love.
FIONA ZEDDE–winner Cris Perez-Soria


Fiona has ONE EBOOK copy of When She Says Yes, a collection of sexy, sultry stories about provocative women from an author who knows how to put that all that together.
RAVEN SPENCER–winner Sarah Kerry


Raven has ONE EBOOK copy of Willow. Kat does a favor for an old friend, and it involves checking in with his daughter, who may show more than a passing interest in Kat.
SUZIE CARR–winner Hayde


Suzie has ONE EBOOK of The Curvy Side of Life ready for a winner. Her divorce finally behind her, Faith takes some time for herself and travels to her sister's house where she meets a woman who might jump start her heart again. If Faith lets her.
G BENSON–winners Chris A and Linda (ljans…)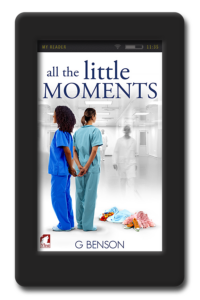 G has TWO EBOOK copies for TWO WINNERS of All the Little Things up for grabs. When tragedy strikes Anna, a successful anesthetist, and she's left being the sole caretaker of her young niece and nephew in a city she doesn't even like, she struggles with these new circumstances. And then a woman enters her life.
CLIFFORD MAE HENDERSON–winner beachwench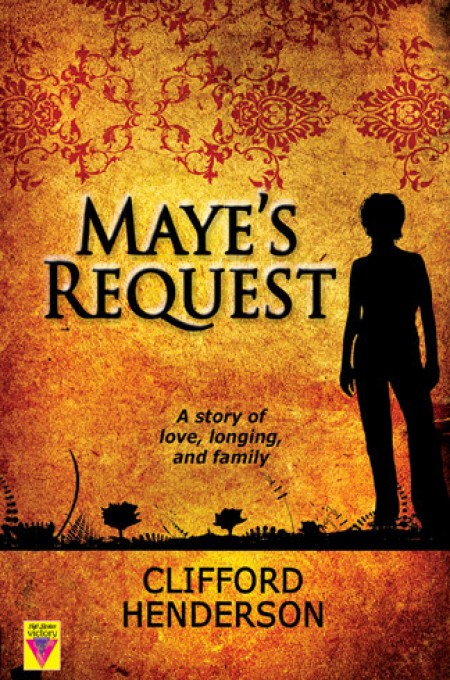 Award-winning author Cliffi has ONE EBOOK of Maye's Request. Brianna is freshly out of college and maybe in love, but she's worried she'll never have a normal relationship because of her weird family upbringing. But when her mom, Maye, is threatened with a possibly fatal illness, she asks Brianna to help her repair a family rift.
BLYTHE WARREN–winner Donna (rkr…)


Blythe has ONE PAPERBACK (for anywhere) of Bait and Switch just waiting for a reader. Marine biologist Liv ends up being reunited with Mira, who she knew as the homophobic terror who ruined Liv's college career. But Mira is oblivious to what happened, and instead, won't leave Liv alone. Can they at least be friends? And might that go a little deeper? Win and see.
MB PANICHI–winner Kris (ig…)


Award-winning MB has ONE EBOOK copy of Saving Morgan, in which Morgan is devastated when her co-worker is killed in a freak Moon Base accident. Shaine is charged with guarding her, but Morgan can't know that's her role, and when Morgan is attacked directly, more than she thought is at stake.
ERIN DUTTON–winners SuziandSarah and Michelle (mla…)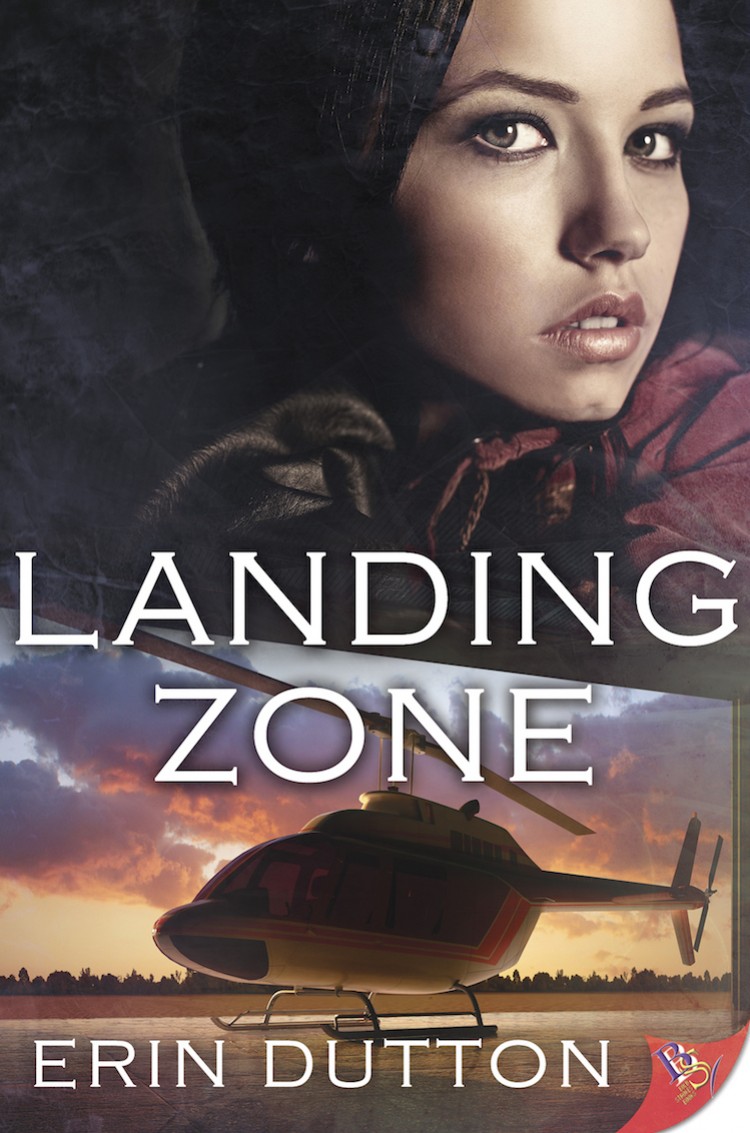 Erin is offering TWO EBOOKS for TWO WINNERS of Landing Zone. Former Army pilot Lauren and police training instructor Kim share grief over one woman, lover to one and friend of the other. The two have been at odds since they met, but when Lauren gets a job at the same department as Kim, they're going to have to learn to deal with each other. And that could lead to something else.
PATTY SCHRAMM–winners Barb S. and SueH


Patty is offering TWO EBOOKS to TWO WINNERS of Because of Katie. Siobhan honors her grandfather's last wish and leaves Indiana to the place of his birth Ireland to pursue her dream of being an artist. There she meets Katie, who is struggling with demons of her own. Can they move beyond their scars and find hope? Win and see.
$20 AMAZON GIFT CARD—winner Nicki W


OH, lookie here…pretty sure you could do something with this…
BRIDGET ESSEX–winner Steph


Bridget has ONE EBOOK copy of A Knight to Remember. Join librarian Holly, who often loses herself in adventure and romance through the books she loves. And then one night, during a particularly bad storm, magic and romance collide and a sword-wielding woman appears in Holly's back yard…
ANNETTE MORI–winner DJ


Award-winning author Annette has ONE EBOOK of The Book Addict. Tanya meets the mysterious Elle, the owner of a bookstore. Soon, the two of them will be on a perilous quest…win and find out what happens.
RAE THEODORE–winner Tammy A


Rae has ONE EBOOK copy of My Mother Says Drums are for Boys, her memoir composed of stories of growing up butch.
GENTA SEBASTIAN–winners Kristin Charles and Cara


Genta has TWO EBOOK copies of her award-winning YA novel, Riding the Rainbow. Find out what happens to Lily, who is in the 5th grade and dealing with bullying because she has two moms while Clara tries to keep to herself, hiding the fact that she has two dads.
SARAH ETTRITCH–winners Lizz and Erin Zimmer


Sarah has TWO EBOOK copies for TWO WINNERS of The Missing Comatose Woman. PI Casey has her first case. She has to find — you guessed it — a missing comatose woman. As she works to do that, she finds herself in some crazy situations and might just snag a girlfriend, too.
CARSEN TAITE–winner squish73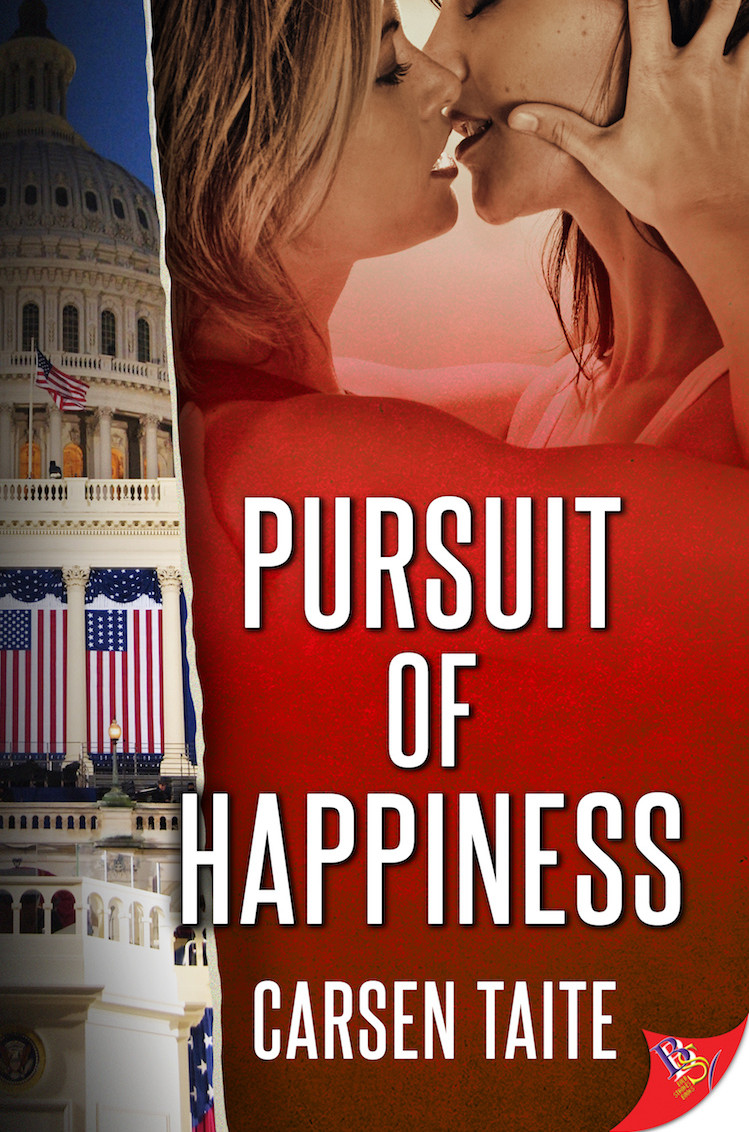 Award-winning author Carsen is offering ONE EBOOK of Pursuit of Happiness. A senator from a political dynasty has been groomed most of her life for a presidential run, so she has to be ultra-careful about what she says and does. But a firebrand public defender enters her life, and one of her clients reveals a secret about the senator's family that could ruin a lot more than her presidential run.
NATALIE VIVIEN–winner Ashley Wilson


Natalie has ONE EBOOK of The Ghost of a Chance. Darcy is still grieving the accidental death of her partner, but then Alis enters her life…
NITA ROUND–winner Jamie Walters


Nita has ONE PAPERBACK (anywhere) copy of Fresh Start. Two women each want to find new lives, and move beyond the circumstances in which they find themselves. Circumstances bring them together, but can they conquer their personal demons for a fresh start?
PUBLISHERS

AFFINITY RAINBOW PUBLICATIONS–winner Lex Kent
Affinity is offering ONE EBOOK, WINNER'S CHOICE, so get on over to their website and see the goodies.


BOLD STROKES BOOKS–winner Cynthia
Bold Strokes Books are offering ONE EBOOK, WINNER'S CHOICE. Go check out the awesome at their site. NOTE: BSB will fulfill all winnings after the conclusion of the Hootenanny.

BYWATER BOOKS–winner KN
Bywater Books is offering ONE EBOOK, WINNER'S CHOICE. Y'all gotta see the good stuff at their site.

DESERT PALM PRESS–winner nerdgirl1115
ONE EBOOK, WINNER'S CHOICE from Desert Palm is up for grabs! WOO! See the fun stuff at their website.

DIRT ROAD BOOKS–winner Mary Galat
DRB is offering ONE EBOOK, WINNER'S CHOICE. Hit their website to see.

SAPPHIRE BOOKS–winner Tina (tinac…)
Sapphire is offering ONE EBOOK, WINNER'S CHOICE! Go see all the awesome at their site.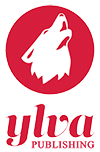 YLVA PUBLISHING–winner Rachel
Ylva is offering ONE EBOOK, WINNER'S CHOICE. Go browse right now. NOTE: Ylva will fulfill all ebook winnings beginning January 7.