WHAT IS EVEN HAPPENING WHERE IS THE TABLE OMG I CAN'T FIND IT UNDERNEATH ALL THIS TINSEL…oh. Hi, there! SO GLAD you're still with us! I was just looking for the table. I'm pretty sure it's under here somewhere and it has a couple of cookie tins full of fudge that we were going to take to the neighbors' house, but that seems to be on hold for a minute.
The elves have indeed begun their ski jump experiment on the roof. And off the roof. All over the roof. Wherever the hell on the roof. It is pretty funny to watch them fly off the jump and then land in the snowbank, usually head first, and they're laughing and their skis and little poles are all over the place. Some of them are engaging in reindeer races out back, but the catch is that the reindeer have to wear snowshoes. I have no idea how they even thought that up — hold on. There's too much quiet in the kitchen — Tucker, are you done with that round of cookies?
Looks like he is. They're cooling. But he's still working on his technique and I had no idea that the Food Network had so many freaking shows about baking this time of year. He's been watching practically all of them, but it seems to be working because he's been making some damn good cookies. I have a suspicion he might be thinking about trying out. Which would be totally unfair to everyone else because Tucker is an elf, and no doubt has some kind of magic to make extra-delicious baked goods.
The pizza delivery woman is back and oh, look! Tucker just gave her a batch of cookies. Oh, those are the super-good ones. She just gave him a hug and he's blushing. LOL His face matches his suit, y'all! That was pretty cute. But I still need some of the special eggnog because this place looks like somebody went and ransacked the Christmas warehouse and finding anything up in here is its own kind of cray.
BUT! IT'S THE HOOTENANNY! And we love it!
So, to recap:
One entry per person. Let's share the luv. To get entered in the drawing, just leave a comment below. It's okay to have chit-chats back and forth with others (in fact, we encourage happy fun times); we only count your first comment. So chat away.
Please DO NOT include your email address in the comment body. That's only bait for the scary frost demons who lurk around the Interwebz, looking for spammable email addresses.
Please DO include a valid, working email address in the comment fill-out form. It's okay! Only we see it in the back, and we put them in the peppermint vault where we keep going to take deep breaths…
Drawings open at 9 AM EST US (here's your world clock link so you know when you are) and closes at 9 PM EST US EACH DAY.
Books are given away in the order they appear. So the first person drawn receives the first book on the list, the second the second, and so on. That helps keep us from losing our wigs.
AUTHORS: if your book is listed today, please do not enter. Because that's just not festive, to win your own book.
PARTICIPANTS: PLEASE CHECK THE BLOG TO SEE IF YOU WON, as we post winners' names next to their winnings. If you won on a particular day and you have not heard from us, PLEASE CHECK YOUR SPAM FILTERS.
[HINT: "Here Comes Santa Claus"
Here come the merry elves
Here come the merry elves
Right down bookfest lane!
Tucker's got eggnog
And all the reindeer
Are running down the lane
Elves are flinging
Neighbors singing
All is crazy, oh my
So grab your stockings
And sing a song
Merry elves are comin' tonight!
Here come the merry elves
Here come the merry elves
It's Hootenanny time!
We've got a bag
It's filled with books
For readers here again
Hear the elves laugh
Singing, jingling
Oh what a fabulous sight
So get out of bed
There's books to be read
Merry elves are comin' tonight!
Keep singing to keep the mood as you peruse the awesome! Have fun and good luck!
KD WILLIAMSON – Winner Mariah Livesey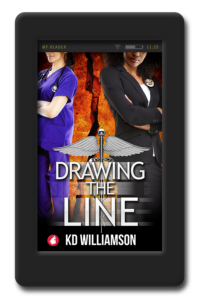 KD is offering ONE EBOOK copy of her very latest, Drawing the Line. Pediatric resident Dani is career-focused after her last relationship crashed and burned. But then her ex enters her orbit again…win and see what happens.
$20 AMAZON GIFT CARD – Winner Laura Georgi

This…could be awesome…
CHEYNE CURRY – Winner Alex


Join Cheyne and co-author Roselle Graskey as they give away ONE EBOOK of the first in the Sanctuary series, The End. Two women with military training involved in a lab project at Ft. Hood, sheltered from the end of the world as they know it. But they know something's up, and when they see what's happened, it'll take all the will and skill they have to survive.
CLAIRE HIGHTON-STEVENSON – Winner Dian


Claire has a THREE-FER UP FOR GRABS! ONE WINNER will score ALL THREE of the Cam Thomas stories. Follow Cam from London to LA, where she lives by one rule and manages to get her life in order. Her one rule? Don't fall in love. Except she meets a woman who makes her want to break that rule…
ANN APTAKER – Winner Kristianne


Lambda-winning Ann has ONE EBOOK, WINNER'S CHOICE. Pick one of her Cantor Gold series. Follow the exploits and dangers dapper art thief Cantor Gold gets up to in 1950s-era New York City and elsewhere.
JESSIE CHANDLER – Winner Carol G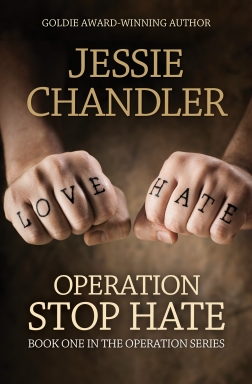 Award-winning author Jessie is offering ONE EBOOK of Operation Stop Hate. Join special agent Cailin McKenna drawn into a case that started with school shootings in Minneapolis. They soon find out that a hate group has been recruiting teens on school grounds…
JEANNIE LEVIG – Winner Tineke


Jeannie has ONE AUDIOBOOK of A Heart to Call Home. Dakota is struggling to stop outrunning her past, but it shows up anyway in the form of Jessie.
RAE D. MAGDON – Winner Jamie


Rae has ONE EBOOK copy of her sci fi book Lucky 7. Elena's on the run. She can connect to virtual reality with her brain and she's missing while her crew is dead. Sasha, a handler, is going to try to find her. Win and see what happens.
JEA HAWKINS – Winner Sandee H and Melanie


Jea has TWO EBOOKS for TWO WINNERS of As Long as Love Lasts, which juxtaposes contemporary Peyton's struggles with work, her marriage to her wife, and balancing daily demands. And then she finds the diary of her wife's great aunt, a woman who defied conventions to love another woman…
RJ LAYER – Winner Janeen


RJ is offering ONE EBOOK copy of Find Another You. Abby's convinced that Selena is the woman for her. But then she starts volunteering at a hospital and meets pediatric resident Samantha, who makes her start wondering if Selena really is the woman for her…win and find out what happens.
CATHERINE LANE – Winner piscesmoon2u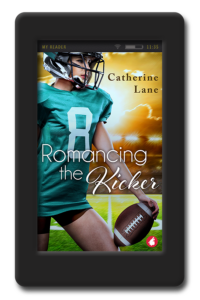 Catherine has ONE EBOOK of Romancing the Kicker ready for you! Parker's recruited as a point kicker for a professional American football team. She knows it's a PR stunt, but whatever. Carly is one of the new trainers. The rule is, don't get involved with players…
S.W. ANDERSEN – Winner Sarah


S.W. has ONE EBOOK of This Time. Can love transcend time and space? One woman, a neuropsychologist, doesn't. The other, an artist, does. Will the stars align? Win and find out.
LIZ MCMULLEN – Winner Anita


Liz has ONE EBOOK of Frozen Dreams up for grabs. A dark faerie godmother makes a choice, but what will be the repercussions? Win and find out.
HARPER BLISS – Winners Wendy and Lilah Hill


Harper has TWO EBOOKs for TWO WINNERS of No Greater Love than Mine, a Silver Linings novella, ready to go. Twenty years ago, two women shared a night of forbidden passion but one ended up going back to her husband. And then, two decades later, their paths cross again.
NANCY HEALY – Winners Ekezes and Allison Mugnier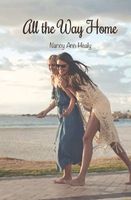 Nancy has TWO PAPERBACKS for TWO WINNERS (shipping anywhere) of All the Way Home. Sarah and Katelyn meet as young girls and forge a strong friendship, but Sarah's feelings for Katelyn grow stronger, even after Katelyn becomes Sarah's sister-in-laws. Follow the story if you win.
GILL MCKNIGHT – Winner Cara


Award-winning author Gill has ONE EBOOK of her latest in her paranormal Garoul series, Little Dip. It's 1977 in this prequel, and photographer Connie's work brings her to the Little Dip valley where she immediately clashes with Sylvia Garoul. She tries again the next year, but danger's afoot…
SACCHI GREEN – Winner Adele


Lambda-winning Sacchi has ONE EBOOK of the just-released Best Lesbian Erotica Vol. 3. Heat up your holidays with F/F stories of sex, lust, and sometimes kinky desires. Sacchi's got you covered.
ANNE HAGAN – Winner Lilaine


Anne is giving away ONE BOXED SET (ebook) of her Morelville Mysteries, which includes the first 8 novels in which you'll be hanging out with Customs special agent Dana Rossi and following her on her exploits.
CELESTE CASTRO – Winner Mieke


Celeste has ONE PAPERBACK (for anywhere) of Lex Files. Special agent Winifred is on her way to find out what's terrorizing an Idaho town. State Fish and Wildlife officer Dayo is on the case, too. And they might find more than just a mystery.
ONA MARAE – Winner Petra


Ona has ONE EBOOK copy of Gum for Gracie, her debut novel. It's the summer of 1974, and Bobbi's life is going along great. Except her twin sister is trapped in an abusive relationship with a man, and Bobbi wants to help her and her nieces escape. Can they do it? And can they survive that and the aftermath? (Trigger warning.)
LUCY MADISON – Val Williams


Lucy has ONE EBOOK copy of Personal Foul ready for a winner. Kat's an elite basketball official in the WNBA, dealing with her past and just trying to get by. Until she meets hotshot rookie Julie.
CARA MALONE – Winner Cheyenne Blue, Jane Guilfoyle, and liradion31


Cara has THREE EBOOK COPIES for THREE WINNERS of Seeing Red. Hunter's trying to provide for her sister and her kids, trying to keep Piper out of trouble, trying to keep the latter out of her criminal husband's clutches. And then a mysterious woman shows up in a red cap. Her grandmother's sick, and Hunter's nursing skills will help, plus the pay is good. And soon Hunter can stop worrying about the bills. Until suspicion starts up…
ANGELIC RODGERS – Winner Lara (@theconqueeror)


Angelic has ONE EBOOK copy of Zamani, part of the Olivia series. New Orleans, vampires, and power struggles. Win and find out what happens.
VANDA – Winner Sue Ellen


Vanda is offering ONE EBOOK copy of of Olympus Nights on the Square. It's 1945 Manhattan, and Juliana want to be a star. The worst thing that could happen is it's found out she's gay. The worst thing that could happen to Alice (Al) is losing Juliana, so she has to guard their secret.
ADAN RAMIE – Winner D Henninger and Maria Gomez


Adan has TWO EBOOK copies for TWO WINNERS of Dished. Adonia want to be a chef to exclusive clients, and she's willing to do anything to get ahead, relationships be damned. Until she ends up working a gig with a cute co-worker.
LYNETTE BEERS – Winner Becky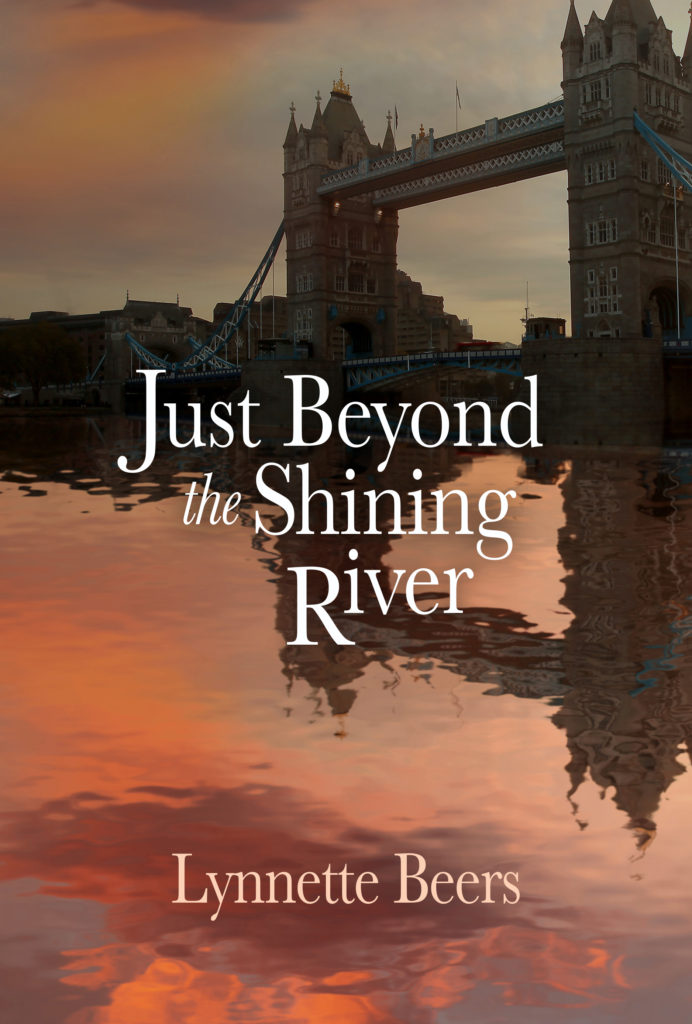 Lynette has ONE PAPERBACK (shipping anywhere) of Just Beyond the Shining River, in which Gemma leaves the UK and ends up a set designer in Los Angeles. When her grandmother dies back in the UK and she returns, only to discover secrets she never could have foreseen. Win and find out what.
PUBLISHERS

AFFINITY RAINBOW PUBLICATIONS – Winner Grace
Affinity is offering ONE EBOOK, WINNER'S CHOICE, so get on over to their website and see the goodies.


BOLD STROKES BOOKS – Winner Ashlee Lawson
Bold Strokes Books are offering ONE EBOOK, WINNER'S CHOICE. Go check out the awesome at their site. NOTE: BSB will fulfill all winnings after the conclusion of the Hootenanny.

BYWATER BOOKS – Winner bdizzy39
Bywater Books is offering ONE EBOOK, WINNER'S CHOICE. Y'all gotta see the good stuff at their site.

DESERT PALM PRESS – Winner Sherry Wade
ONE EBOOK, WINNER'S CHOICE from Desert Palm is up for grabs! WOO! See the fun stuff at their website.

DIRT ROAD BOOKS – Winner Cat
DRB is offering ONE EBOOK, WINNER'S CHOICE. Hit their website to see.

SAPPHIRE BOOKS – Winner kmccowan57
Sapphire is offering ONE EBOOK, WINNER'S CHOICE! Go see all the awesome at their site.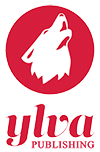 YLVA PUBLISHING – Winner SueS
Ylva is offering ONE EBOOK, WINNER'S CHOICE. Go browse right now. NOTE: Ylva will fulfill all ebook winnings beginning January 7.