The Hootenanny is counter-intuitive. I say that because you would think that as the days go on that the party would kind of start winding down BUT THAT IS NOT THE CASE. In fact, we keep ramping it up!
The elves basically fuel themselves on sugar, caffeine, and pizza and what that does, friends, is it ensures a steady stream of various hijinks, ski jumps and bobsled runs on the roof, reindeer-decorating parties, and acting out their fave movies. Usually it's Star Wars, but this year they're pretty excited for Aquaman — pretty sure Tucker has a crush on him. He's got the trailer on endless loop on one of the laptops in the living room. I mean, I think he does. I haven't seen that laptop since the last tinsel fight — hey! Careful with the disco ball!
I can't even.
Anyway, there are reindeer, elves, and neighbor kids out back creating an extremely elaborate snow city and I have no idea what they're planning to do there, but it's keeping them busy.
OMG, you guys! Get out of the tree! Seriously?
I knew I shouldn't have let them have that last case of Red Bull…
ANYWAY! THANK YOU TO ALL THE AUTHORS AND PUBLISHERS! You're freakin' amazing for doing this every year and we love you for it. We couldn't put this event on without you or without YOU, dear readers! Thank YOU. We couldn't do this without you, either! And thanks, Jove, for the banners. I think this one is my fave. LOLOL
In case you're new here:
One entry per person. Let's share the luv. To get entered in the drawing, just leave a comment below. It's okay to have chit-chats back and forth with others (in fact, we encourage happy fun times); we only count your first comment. So chat away.
Please DO NOT include your email address in the comment body. There are avalanches of anti-holiday bots out there who would love to have it. We're trying to save you.
Please DO include a valid, working email address in the comment fill-out form. Don't worry! Only we and the elves see it in the back, and the elves make sure everything's locked up good and tight in the peppermint vault.
Drawings open at 9 AM EST US (here's your world clock link so you know when you are) and closes at 9 PM EST US EACH DAY.
Books are given away in the order they appear. So the first person drawn receives the first book on the list, the second the second, and so on. Otherwise, things get way confused and we're all easily confused back here.
AUTHORS: if your book is listed today, please do not enter. Because that's just not festive, to win your own book.
PARTICIPANTS: PLEASE CHECK THE BLOG TO SEE IF YOU WON, as we post winners' names next to their winnings. If you won on a particular day and you have not heard from us, PLEASE CHECK YOUR SPAM FILTERS.
[HINT: "Let it Snow"]
Oh, the elves outside are delightful
And the pizza's here though we're quite full
Good thing there's no place to go
We're moving slow pretty slow so slow
The elves show no signs of stopping
The reindeer brought corn for popping
I tripped and just stubbed my toe
Oh this blows…this bloooooooows
When I finally get my ice
Though I hate going out in a storm
I'm sure everything will be fine
Because the cookies are still warm
OHHHHH we're sitting here finally singing
And the elves are out Kris Kringling
But as long as there's cookie dough
Tucker won't go…won't go…won't go!
and…TA-DA! The Day 8 offerings! Have fun and good luck!
BARBARA WINKES – Winner Dorothy Hermes


Barbara has ONE EBOOK copy of The Amnesia Project. In the summer of 2003, three young women and a teenaged girl go to New York City. One does not return, and the rest are deeply impacted. And then finally, one discovers the truth…
BARRETT – Winner Kelly


Goldie finalist Barrett has ONE EBOOK copy of Highland Dew. A sales director of Global Distillers needs a change from the corporate world. So she goes on a search for local distilleries. And finds an opportunity and possibly more.
ERICA LEE – Winner Cheryl H


Erica has ONE EBOOK copy of Plus 1. Rory meets Jenny at, of all places, a wedding. They become fast friends, but is something brewing underneath? Win and see!
FIONA ZEDDE – Winner Světla


Fiona has ONE EBOOK of A Taste of Sin to heat up your wintry days (or make you hotter, if you're south of the equator). Desiree never leaves a woman unsatisfied. But when a bad love affair and her mother's illness knock her off her game, it'll take a special woman to get her back on track.
CINDY RIZZO – Winner Aleshia Brandon


Cindy has ONE EBOOK of Love is Enough. Angie has a promising political career fighting for the little guy and great friends. Jan come from the country club set and financier family. They're set up on a blind date and their chemistry is immediate. But can they make this work despite their different backgrounds? Win and find out.
HARPER BLISS – Winner Sue Champeau and Sandi Gayle


Harper is offering TWO EBOOKS to TWO WINNERS of A Swing at Love (co-written with Caroline Bliss). Diane's accounting firm is doing well, she's playing a lot of golf, and she's finally over the divorce from her husband. Potential suitors are few and far between for 50-something Diane. Until she meets Tamsin…
R J SAMUEL – Winner Ally Sauntson and lizcaruso


RJ Samuel has TWO EBOOK copies for TWO WINNERS of An Outsider Inside. Follow Irish-Indian lesbian activist Jaya as she deals with finding herself after she discovers an abandoned manuscript in a house whose author has disappeared.
RHAVENSFYRE – Winner Margaret Pas

Rhavensfyre have ONE AUDIOBOOK copy of Healing Springs ready for a listener! The town of Healing Springs has its quirks, including the springs themselves. But it has a knack, too, for bringing old friends back together and maybe helping them find a bit more…
VANDA – Winner Tamsin672


Vanda has ONE EBOOK copy of Paris Adrift. Alice ("Al") and Juliana are bound for Paris in 1955, convinced that Juliana's singing career will finally get the recognition it deserves. But a stranger approaches Al with a Broadway contract for Juliana, and it comes with a threat and everything is at stake.
LUCY MADISON – Winner AlenaB and Samantha Luce


Ludy has TWO EBOOKS for TWO WINNERS of A Recipe for Love. Danika is 55, and ready to try something new. So she takes a cooking class and meets a mysterious younger woman who is holding a secret…
CAREN WERLINGER – Winner Karen W


Caren is offering a THREE-FER to ONE WINNER! Her Dragon Mage trilogy! Rising From the Ashes (Book 1), The Portal (Book 2), and The Standing Stones (Book 3). Follow the saga of Ash and her dragon, and their quest to find out why they were bonded while the power struggles of others threaten to make them pawns.
BRIDGET ESSEX – Winner Trish


Bridget has ONE EBOOK copy of A Knight to Remember. Join librarian Holly, who often loses herself in adventure and romance through the books she loves. And then one night, during a particularly bad storm, magic and romance collide and a sword-wielding woman appears in Holly's back yard…
STEFANI DEOUL – Winner Darlene


Award-winning author Stefani has ONE EBOOK of The Carousel, in which an emotionally drained woman on a road trip to escape herself stops at a diner in the Northeast and ends up drawn to a pile of discarded carousel horses at a nearby junkyard, and her discovery beings a ripple of gossip, mystery, and a restorative journey.
NATALIE VIVIEN – Winner Joan D


Natalie has ONE EBOOK of The Ghost of a Chance. Darcy is still grieving the accidental death of her partner, but then Alis enters her life…
E.J. COCHRANE – Winner rosideplma

E.J. has ONE PAPERBACK (for anywhere) copy of Sleeping Dogs Lie. Maddie's Chicago dog-walking business is doing well and her own dog, Bart, is a great companion. And then she finds one of her clients lying in a pool of his own blood, and suddenly she's in the middle of a murder investigation, dealing with cantankerous purebred owners, her client's bitter ex-wife, a cranky detective, and an attraction to a possible murderer, and you've got a mess in the making.
$20 AMAZON GIFT CARD – Winner Jae Evergrove


A shiny new gift card up for grabs…
ANGELIC RODGERS – Winner Mindy Williams


Angelic has ONE KINDLE edition of Elegant Freefall. Sylvia is a literature prof who can't let go of the fact that two years earlier she found her former girlfriend in bed with an ex. Then a colleague seduces her at a faculty party and then her dream job opens up. Are things finally looking up? Or does she have to learn to let go?
KRIS BRYANT – Winner Lisa C


Kris has ONE EBOOK of Against All Odds, a co-written thriller (with M. Ullrich and Maggie Cummings) in which police officer Peyton and real estate agent Tory experience an immediate attraction while trying on bridesmaid dresses. That all ends when a deranged killer enters the boutique and opens fire. Peyton and Tory survive. Peyton is determined to catch him, but Tory experiences a wake-up call about life. And then the killer tries to finish the job…
K ATEN – Winner cw


K has ONE PAPERBACK (anywhere) of Rules of the Road ready to go! Jamie is an engineer and Kelsey is a dental assistant. A driving app will bring them together as friends. But could there be something more?
NITA ROUND – Winner Tracy


Nita has ONE PAPERBACK (anywhere) of The Ghost of Emily Tappen.
Maggie is heir to an estate in the middle of nowhere. Along with the gothic-style castle, she's living under a curse that will end her days if her brother doesn't get to her first. In a city miles away, Emma learns of an aunt who leaves her everything but tells her nothing and puts her in Maggie's orbit and they face murder, mayhem, and the ghost of Emily Tapper.
ALISON SOLOMON – Winner Faye Ferdinandus


Alison has ONE ebook copy of Timing Is Everything, book 1 of the Gulfport Mystery Series. A hit-and-run and a terrified suspect plus a woman caught between a friend and lover. MYSTERIOUS. Win and see what happens.
C.L. CATTANO – Winner MB Austin and angeleyesofmyst 


C.L. has TWO EBOOK copies for TWO WINNERS of Shattered Paradise (Salvaggio's Light series). Follow Rafaella Salvaggio, dealing with tragedy, secrets, and betrayals. And then the past catches up and she'll have to fight to get her life back.
ANNA FERRARA – Winner Lida Verner and Robin T


Anna has TWO EBOOKS for TWO WINNERS of The Woman Who Pretended to Love Men. It's Hong Kong, 1999, and Fleur tries to deny that she has feelings for Mila, daughter of a mob boss back in New York City.
CHRIS PAYNTER – Winner 


Award-winning author Chris has ONE EBOOK of And a Time to Dance. Corey loses her partner in a car accident and moves to Colorado from Michigan to get her life back together. Hired on as maintenance manager at a lodge, she meets Erin, the owner's niece, dealing with her own demons. Slowly, they begin to trust again.
ANDREA BRAMHALL – Winner Mary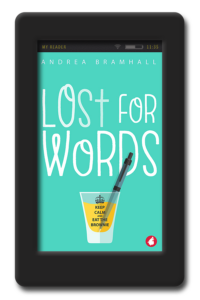 Lambda-winning author Andrea Bramhall has ONE EBOOK copy of Lost for Words, a bittersweet romantic comedy in which Sasha is convinced to enter a writing contest run by film producer and director Jac.
ANDI MARQUETTE – Winner Tiphanee Athans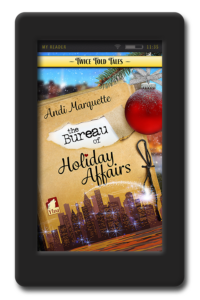 Andi has ONE EBOOK copy, WINNER'S CHOICE of any of her currently available books. Science fiction, romance, thrillers, reboots of classics…pick one!
MB PANICHI – Winner XenanRoc


MB has ONE EBOOK of Running Toward Home. Morgan and Shaine escape media scrutiny with an assignment on Mars, but a mining accident that injures Morgan convinces Shaine that it's sabotage, and she thinks it's a colony of religious extremists nearby…
PUBLISHERS

AFFINITY RAINBOW PUBLICATIONS – Winner Angela
Affinity is offering ONE EBOOK, WINNER'S CHOICE, so get on over to their website and see the goodies.


BOLD STROKES BOOKS – Winner Norma
Bold Strokes Books are offering ONE EBOOK, WINNER'S CHOICE. Go check out the awesome at their site. NOTE: BSB will fulfill all winnings at the completion of the Hootenanny.

BYWATER BOOKS – Winner Margaret G
Bywater Books is offering ONE EBOOK, WINNER'S CHOICE. Y'all gotta see the good stuff at their site.

DESERT PALM PRESS – Winner Kim Haddox
ONE EBOOK, WINNER'S CHOICE from Desert Palm is up for grabs! WOO! See the fun stuff at their website.

DIRT ROAD BOOKS – Winner elizandersen
DRB is offering ONE EBOOK, WINNER'S CHOICE. Hit their website to see.

QUEEN OF SWORDS PRESS – Winner abbysadie
Queen of Swords is offering ONE COPY (ebook) of Emily Byrne's Desire (short stories, erotica).

SAPPHIRE BOOKS – Winner Nancy
Sapphire is offering ONE EBOOK, WINNER'S CHOICE! Go see all the awesome at their site.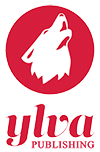 YLVA PUBLISHING – Winner Shari
Ylva is offering ONE EBOOK, WINNER'S CHOICE. Go browse right now. NOTE: Ylva will fulfill all ebook winnings beginning January 7.