I found the table. I practically had to bring in a forklift to get the tinsel, pizza boxes, and wrapping paper off it (and do NOT give the elves any ideas along those lines!), but here it is. There's also a laptop and, as I suspected, it's looping the Aquaman trailer. Tucker and his crushes. AWWWW!
The neighbors just stopped by with a bunch of baked goods (because of course that's exactly what the elves needed, was more sugar) and now there's a dance party on the roof. One of the elves is doing The Robot while a couple of others are break-dancing and friends, you have not lived until you've seen elves high on sugar break-dancing.
They did all go ice-skating earlier today, and I'm sure they managed to get all kinds of people involved in one of their games of crack the whip, which generally leaves them laughing so hard that they can't move for a few minutes, and that, too, is pretty funny, too.
So I think the snow city out back is a mash-up of Tatooine and Atlantis. I mean, why not have two entirely different worlds collide in the Hootenanny back yard? Depicted in snow? Seems legit. I personally think it would be fun to have some penguins, but I'm totally keeping my mouth shut because the elves will somehow make that happen and I'm pretty sure this is not quite the right environment for penguins. Except for that giant inflatable one that the neighbor kids are setting up with help from the elves (who are master enablers, in case you hadn't figured it out).
It's like — it's HUGE, friends. And now they're all running around shouting…what are they saying? Is that…omg LOLOL "Penzilla." So now their snow city is under attack from a giant inflatable penguin. But they're all laughing and now Penzilla is a giant beach ball…that's freaking priceless.
Ah, the Hootenanny!
THANK YOU, authors, publishers, and readers! We could not do this without you! EVER! So THANK YOU! And shout-out to Jove for the fabulous banners!!! OMG I LOVE THEM SO MUCH!
And now here's the overview, in case you forgot in all the excitement. 🙂
One entry per person. Let's share the luv. To get entered in the drawing, just leave a comment below. It's okay to have chit-chats back and forth with others (in fact, we encourage happy fun times); we only count your first comment. So chat away.
Please DO NOT include your email address in the comment body. We're trying to save you from the burrowing frost demons of Nofun.
Please DO include a valid, working email address in the comment fill-out form. Don't worry! The elves keep all of that super safe!
Drawings open at 9 AM EST US (here's your world clock link so you know when you are) and closes at 9 PM EST US EACH DAY.
Books are given away in the order they appear. So the first person drawn receives the first book on the list, the second the second, and so on. Otherwise, things get way confused and we're all easily confused back here.
AUTHORS: if your book is listed today, please do not enter. Because that's just not festive, to win your own book.
PARTICIPANTS: PLEASE CHECK THE BLOG TO SEE IF YOU WON, as we post winners' names next to their winnings. If you won on a particular day and you have not heard from us, PLEASE CHECK YOUR SPAM FILTERS.
[HINT: "Silent Night"]
All of these books; so many books
Come and see; give them a look
Round the table, covered with lights
Many books to read, oh, what a sight
Read in heavenly peace
Read in heavenly peace
We still have books; so many books
Help us now; really! Look!
Round young virgins OMG TUCKER STOP IT! QUIT MESSING UP THE SONG!
Sorry, y'all. Here:
We still have books; so many books
Help us now; really! Look!
Behind the sofa, piled with stuff
You'll find books to read; never enough
Christ! I can't find my phone
Christ I can't find my phone
Here we all are; drink-ing eggnog
Join us here…on the blog
Radiant beams from the big screen TV
Watching a-ga-aain, this Hallmark movie
Popcorn! Pease pass it around
OOOOH Popcorn, please pass it around
And now, friends! Go have some fun with the Day 9 grab-bag. Good luck!
GERRI HILL–winner kittykatwriter


Award-winning author Gerri has ONE AUDIOBOOK of The Locket all ready to go. Danielle is an actress and she'll be shadowing real-life police detective Harper for a role. But also, Dani's trying to hide from a stalker.
A.L. BROOKS–winner Ingrid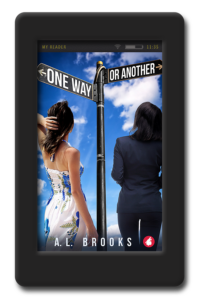 A.L. Brooks has ONE EBOOK copy of One Way or Another. A corporate, freewheeling lawyer meets a demure teacher. Outside a sex shop in London. They're very different. But…could it work?
ERIN DUTTON–winner AlenaB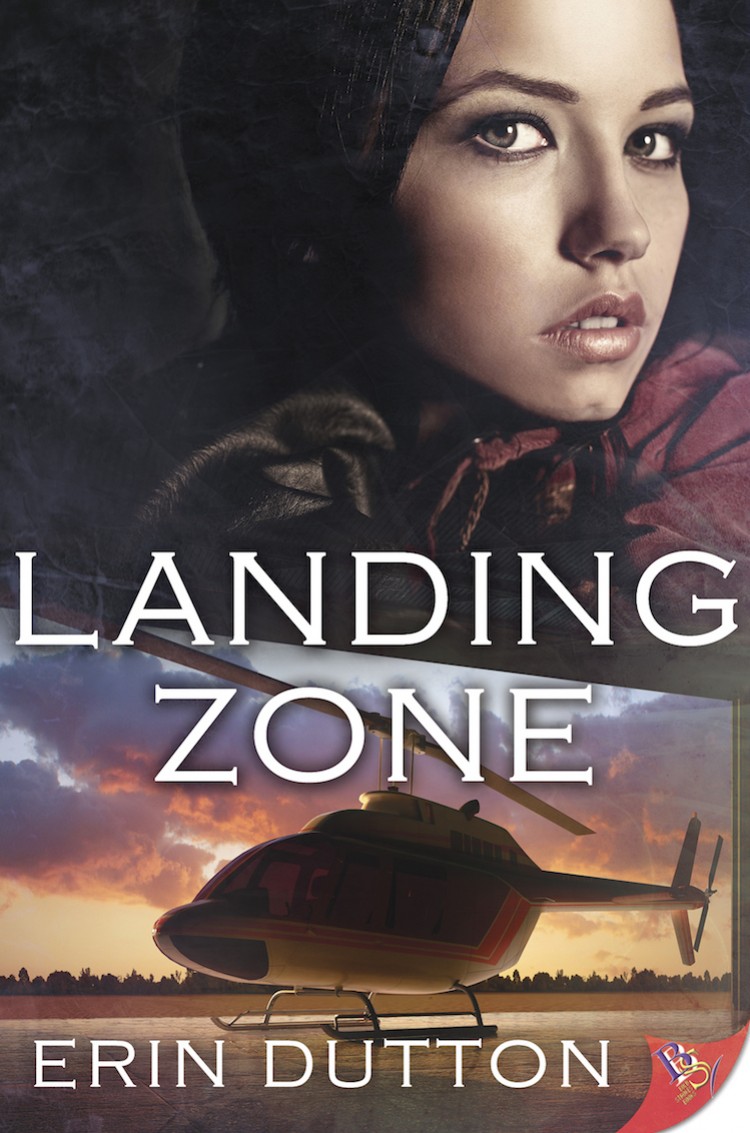 Erin is offering ONE EBOOK of Landing Zone. Former Army pilot Lauren and police training instructor Kim share grief over one woman, lover to one and friend of the other. The two have been at odds since they met, but when Lauren gets a job at the same department as Kim, they're going to have to learn to deal with each other. And that could lead to something else.
JEA HAWKINS–winner Book_Nerd_Earper


Jea has ONE EBOOK of Fire on Ice. Madison is disciplined and driven in her quest for Olympic gold in ice skating. Zoe's a newcomer and a feisty fan fave. From rivals to friends to…something more? Win and see.
BARRETT–winners Valden Bush and Sandra


Barrett has TWO EBOOKS of Balefire for TWO WINNERS all wrapped up with big ol' bows. Silke is an artist with a visual impairment while Kirin is a travel writer. Their lives intersect on a storm-tossed flight to Belize, an a friendship ensues, which they continue upon their return to the States. And perhaps the friendship will grow into something more.
MAVIS APPLEWATER–winner Amisha Patel


Award-winning author Mavis has ONE EBOOK of Muraille Island, the long-awaited sequel to Whispering Pines. Shawn and Faith are back in New York with Shawn's pet ghost, Willie. They continue their explorations of the paranormal, and then they get a phone call from an old friend who needs their help.
NIAMH MURPHY–winner Amy Barr


Niamh has ONE EBOOK copy of Mask of the Highwaywoman just waiting for you to win. The spirited daughter of a wealthy noblewoman is on her way to meet her future husband but meets bandits instead. One of whom is particularly beguiling…
$20 AMAZON GIFT CARD — winner Angela Merry Pavlica


OOOOO! SEXY GIFT CARD!
SACCHI GREEN–winner Shai Walters


Lambda-winning Sacchi has ONE EBOOK of the just-released Best Lesbian Erotica Vol. 3. Heat up your holidays with F/F stories of sex, lust, and sometimes kinky desires. Sacchi's got you covered.
BETH BURNETT–winner Sam Alexander


Beth has ONE EBOOK copy of Coming Around Again for a lucky winner! What happens when you meet the right woman at the wrong time? Win and find out.
MICHELLE ARNOLD–winner sboase888


Michelle has ONE EBOOK of Beloved Wife, a Detective Amy Sadler mystery, ready for a reader. Detective Sadler is settling into life with her wife, forensic pathologist Lira. But then a killer starts targeting families, and when threats against her and Lira start emanating from within the police department, she realizes she needs to solve the case fast.
LYNETTE BEERS — winner April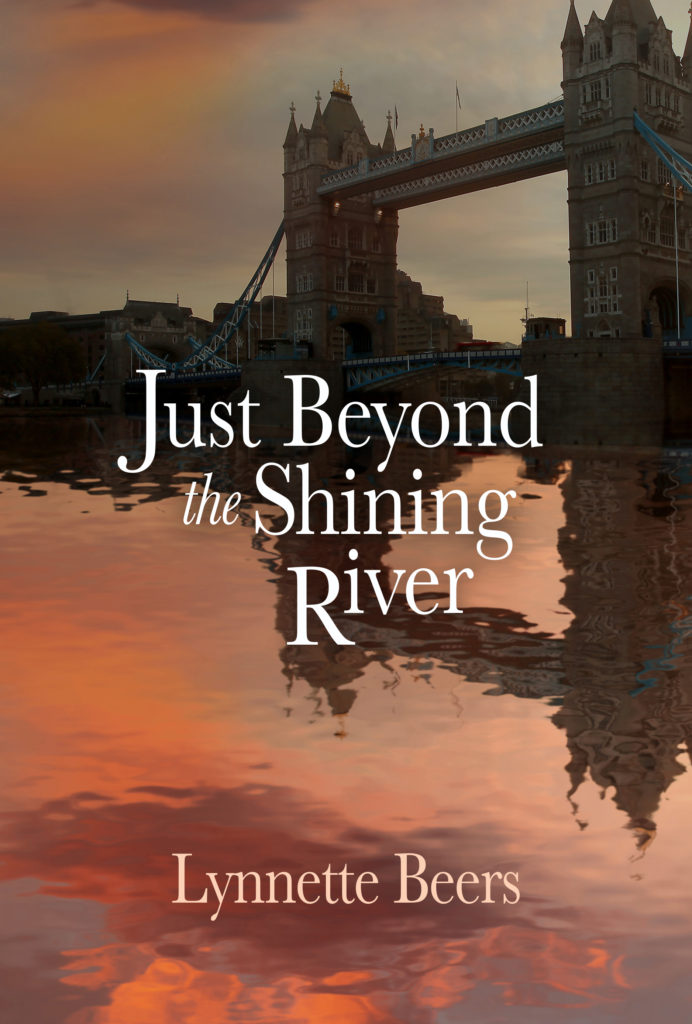 Lynette has ONE PAPERBACK (shipping anywhere) of Just Beyond the Shining River, in which Gemma leaves the UK and ends up a set designer in Los Angeles. When her grandmother dies back in the UK and she returns, only to discover secrets she never could have foreseen. Win and find out what.
FLETCHER DELANCEY–winner April


Award-winning author Fletcher DeLancey has ONE ebook copy of this, another installment in the Chronicles of Alsea. In Resilience, join Rahel, the first Alsean to serve aboard a Protectorate starship, where she figured her empathic senses could be a boon. But is it? And what dangers lie ahead? Win and find out.
JEANNIE LEVIG–winner Valerie S. Weaver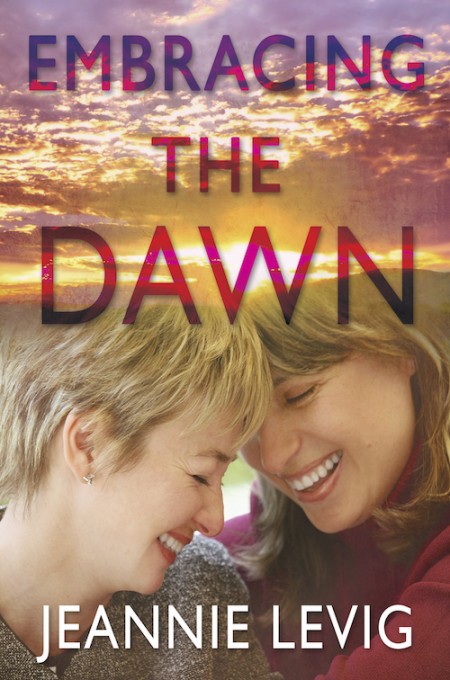 Jeannie has ONE EBOOK of Embracing the Dawn, in which Jinx is an ex-con with a half-sister who hasn't spoken to her in years. She's trying to get her life on track. E.J. is a business executive with no desire for romantic entanglements whose grown kids don't know she's gay. A one-night stand with Jinx, however, might cause all kinds of other things…
CHEYENNE BLUE — kfemmescorner


Cheyenne has ONE EBOOK of Party Wall ready to go. Freya knows that the new sex shop opening next door to her own new age store is going to be nothing but trouble. And she's right. As soon as the new store's outgoing owner, Lily, brings her own sense of fun and spontaneity to Freya's staid and ordered existence, it leaves Freya reeling and, well…maybe a bit more.
A.E. RADLEY— winner Jamie DeLisle


Lambda-winning A.E. has ONE EBOOK copy of Bring Holly Home. Fashion mag editor Victoria always thought her trusted assistant walked out on her job in Paris. A year later, she learns that Holly had been in a car accident and now suffers from amnesia. Feeling guilty, Victoria brings Holly back into her life to help with her recovery. But guilt turns to something else…win and find out what happens.
CLIFFORD MAE HENDERSON— winners kejaeck and sphin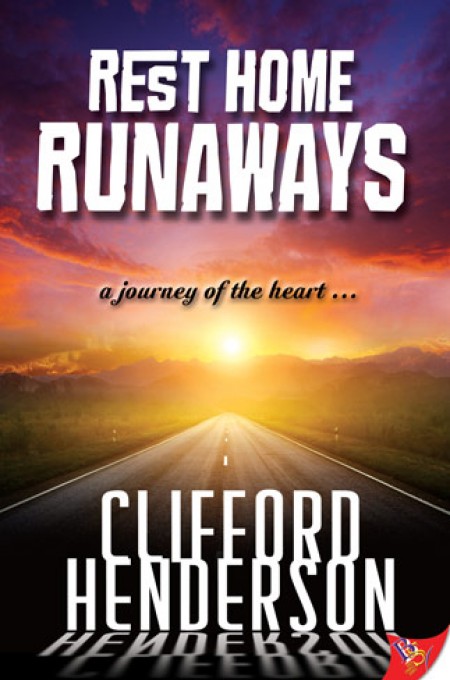 Award-winning author Cliffi has TWO EBOOK COPIES for TWO WINNERS of Rest Home Runaways ready to go! Morgan's troubled marriage is the last thing on her mind when she finds out her 86-year-old dad has stolen a car and bailed from a nursing home, followed by a trio of fellow octogenarians determined to bring him home on their own. But Morgan knows something they don't. Her dad is taking orders from her mom's ghost, and trying to finally fulfill a promise. So she hits the road, too, to find him, and possibly find herself.
KAREN BADGER–winner Brooke Carr


Award-winning author Karen has ONE EBOOK of Rue Royale up for grabs. Lia and Elliott leave New York City for New Orleans to try to rekindle their relationship. They buy a house for what they think is a steal, and then soon find out why that might be as a series of horrid events begins to unfold and they learn the truth about 1140 Rue Royale.
BARBARA ANN WRIGHT–winner Kas


Barbara has ONE EBOOK copy of Tattered Lands. Humanity thinks it's safe. But one of ten mystical pylons fails, leaving it unprotected from evil. Find out what happens if you win!
CATHERINE MAIORISI–winners Bonnie and ragdollprof


Catherine has TWO EBOOKS for TWO WINNERS of No One But You up for grabs. Novelist Lily was abandoned at the altar by her ex, so she's cautious about dating again. Until she meets notorious playgirl Robin.
DIANE MARINA–winners Brandi and Tena


Diane has TWO AUDIOBOOKS for TWO WINNERS of After the Glitter Fades. Siena is a film star and tabloid darling with a big secret. Julia is an out news anchor with an expanding circle of celebrity friends that eventually includes Siena…
ADAN RAMIE–winner konyvolvaso


Adan has ONE EBOOK of Dished. Adonia want to be a chef to exclusive clients, and she's willing to do anything to get ahead, relationships be damned. Until she ends up working a gig with a cute co-worker.
MB AUSTIN–winners scottiegirl72 and lezreader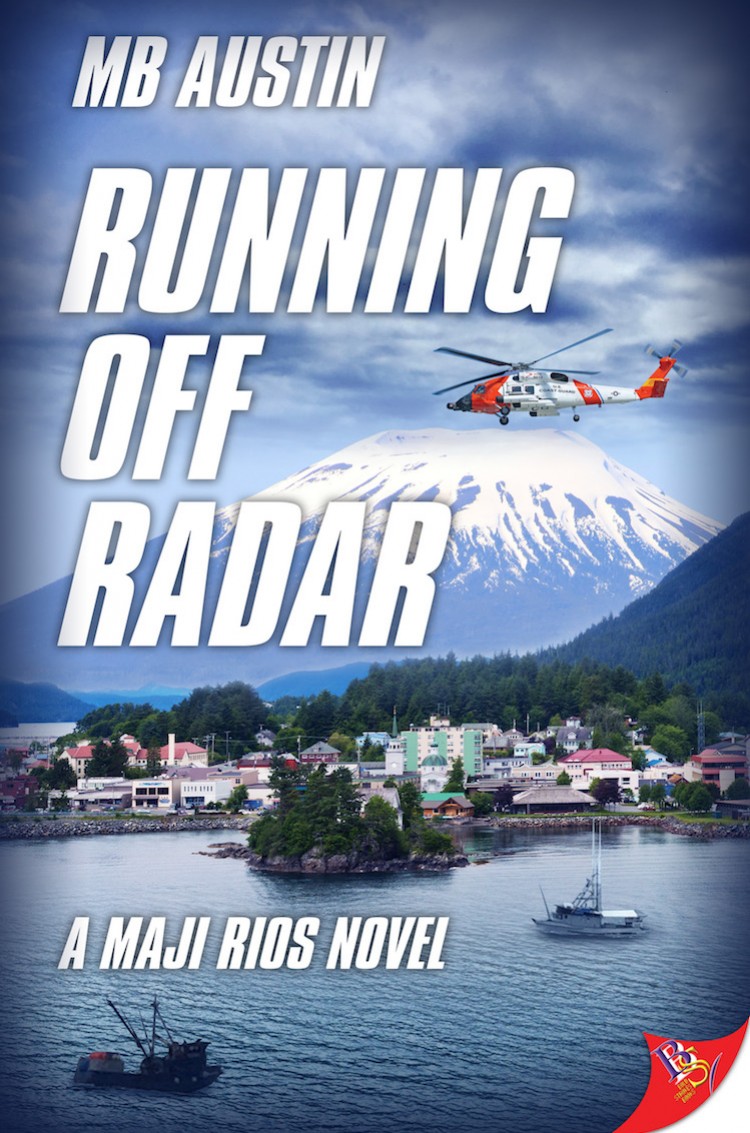 MB has TWO EBOOKS of Running off Radar for TWO WINNERS. Covert op Maji's best friend was right. She was an idiot to break up with Rose, her girlfriend, so she's trying to make it work, but when danger intrudes on their vacation, Rose begins to wonder if the relationship is worth the stress.
ALISON SOLOMON–winner AbbeyTaylor


Alison is offering ONE EBOOK of Devoted, a thriller in which Ashley sets out to find a killer but may just find herself.
RENEE ROMAN–winner cjharris73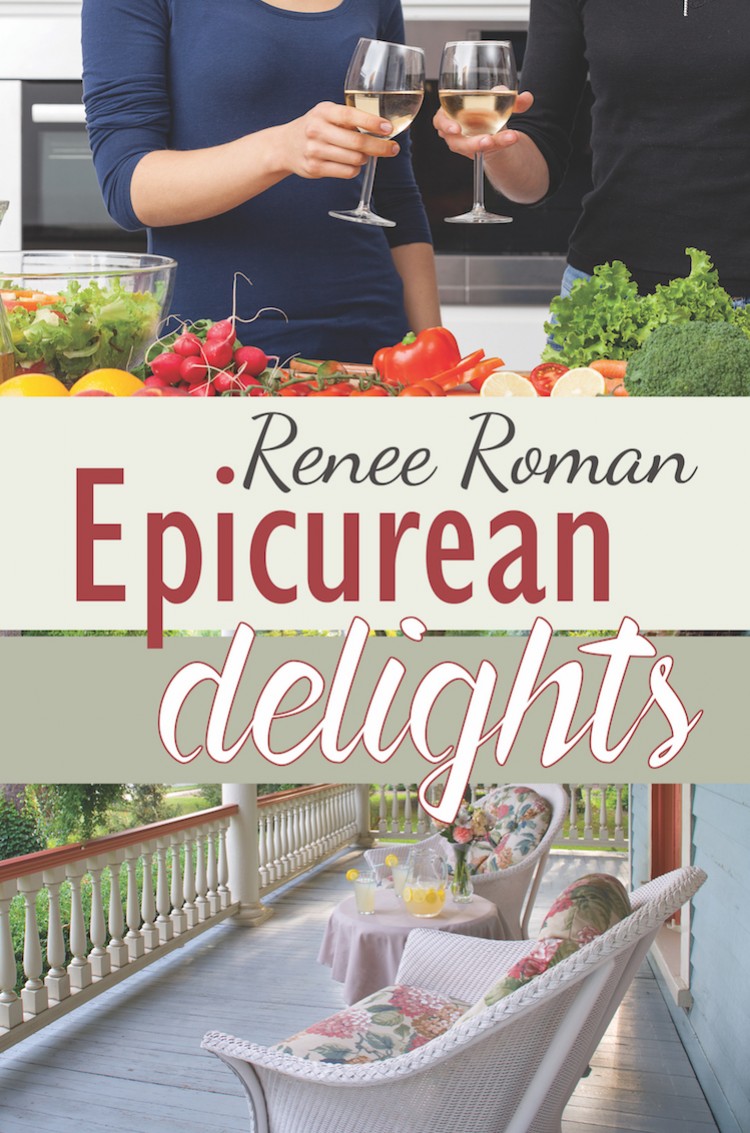 Renee has ONE EBOOK of Epicurean Delights for the foodie in you. Hudson relocates after a bad breakup. She meets Ariana, who's trying to start a catering business but her loan application is denied. Hudson's got the business chops to help her do it, and needs a new living situation. But what starts out as professional might change the more time they spend together.
PUBLISHERS

AFFINITY RAINBOW PUBLICATIONS–winner Anna Cherry
Affinity is offering ONE EBOOK, WINNER'S CHOICE, so get on over to their website and see the goodies.


BOLD STROKES BOOKS–winner maddy
Bold Strokes Books are offering ONE EBOOK, WINNER'S CHOICE. Go check out the awesome at their site. NOTE: BSB will fulfill all winnings at the completion of the Hootenanny.

BYWATER BOOKS–winner Jen W
Bywater Books is offering ONE EBOOK, WINNER'S CHOICE. Y'all gotta see the good stuff at their site.

DESERT PALM PRESS–winner Marie Foose
ONE EBOOK, WINNER'S CHOICE from Desert Palm is up for grabs! WOO! See the fun stuff at their website.

DIRT ROAD BOOKS–winner Liz
DRB is offering ONE EBOOK, WINNER'S CHOICE. Hit their website to see.

SAPPHIRE BOOKS–winner Samantha Brown
Sapphire is offering ONE EBOOK, WINNER'S CHOICE! Go see all the awesome at their site.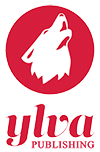 YLVA PUBLISHING–winner rosii1959ct
Ylva is offering ONE EBOOK, WINNER'S CHOICE. Go browse right now. NOTE: Ylva will fulfill all ebook winnings beginning January 7.