ERMAHGERD, y'all. You would think by Day 10 there would be some mellowing out, BUT NO. Remember, these are the merry elves we're dealing with and things just get a little cray. Tucker's in the kitchen again on another baking kick. I'm starting to suspect that he's thinking about launching his own baking show. Which would definitely be like nothing else on TV, I can tell you right now. Also, I lost the table again. I think the elves moved it last night because after I tinsel-dove in its previous place, I didn't find it but I think it's in the other room, now, buried under a mountain of wrapping paper. I may or may not try to excavate it.
The elves are busy with Penzilla, which they took up onto the roof and — omg about 20 of them just rode Penzilla off the roof into a snowbank. The neighbor kids are outside staring at this spectacle and now I'm pretty sure the elves are on yet another eggnog run. I've got a stash of the OTHER kind in the garage because reasons. But we keep regular eggnog and hot cider around for the kids. I don't ask what their parents put in their own drinks, but I can guess.
The elves and the reindeer rebuilt their Tatooine/Atlantis mash-up (which I'm calling Tatlantis) after the Penzilla incident and now they're having some kind of snowball fight that involves plastic light sabers and plastic forks. Hey, whatever works. Light sabers and magic plastic tridents, I think is what that's about.
Oh, good. More pizza. As is customary, the pizza delivery person hands the pizza over and Tucker give him or her a bunch of cookies or whatever else he's baking, then they go outside and there's a snowball fight that involves the delivery person, who is totally into it. Pretty sure they all make sure the Hootenanny is the last stop on their routes so they can take some time and party with all of us.
And now we've got some of the elves in the living room having a dance party under the disco ball. I mean, that's what it's there for, right? And who DOESN'T have a disco ball for Christmas?
Anyway, THANK YOU to all the publishers and authors who made this possible! And thank you to all of you, the readers! Without you, we couldn't do this! And shout-out to Jove for the fabulous banners.
Now for your PSAs:
One entry per person. Let's share the luv. To get entered in the drawing, just leave a comment below. It's okay to have chit-chats back and forth with others (in fact, we encourage happy fun times); we only count your first comment. So chat away.
Please DO NOT include your email address in the comment body. If you put it there, the NoHoliday spambots will suck it right up and then sell it on the black market.
Please DO include a valid, working email address in the comment fill-out form. Don't worry! The elves keep all of that super safe! NO, really. They do. In the peppermint vault. Which smells ultra-good.
Drawings open at 9 AM EST US (here's your world clock link so you know when you are) and closes at 9 PM EST US EACH DAY.
Books are given away in the order they appear. So the first person drawn receives the first book on the list, the second the second, and so on. Otherwise, our heads explode.
AUTHORS: if your book is listed today, please do not enter. Because it would totally be no fun to win your own book. We're pretty sure you have copies of it already.
PARTICIPANTS: PLEASE CHECK THE BLOG TO SEE IF YOU WON, as we post winners' names next to their winnings. If you won on a particular day and you have not heard from us, PLEASE CHECK YOUR SPAM FILTERS.
[Hint: "O Come All Ye Faithful" — however, this is Andi's fave version of that song]
O come all ye readers
Looking for new books to read
O come ye, O come ye
to Women…and Words
Come and drink eggnog
Have a slice of pizza
O come and have a cookie
O come and have a cookie
O come and have a cookie
Before they burn
Sing, groups of merry elves
Sing in loud excitement
O sing all ye readers here
of books all around
Grab all the books
Grab them from the high shelf
O come and have a cookie
O come and have a cookie
O come and have a cookie
At Women and Words
And now, we bring you…the Day 10 goodies! Have fun and good luck!
RJ LAYER–Robin Hayes


RJ is offering ONE EBOOK copy of Find Another You. Abby's convinced that Selena is the woman for her. But then she starts volunteering at a hospital and meets pediatric resident Samantha, who makes her start wondering if Selena really is the woman for her…win and find out what happens.
KC RICHARDSON–Ali Cook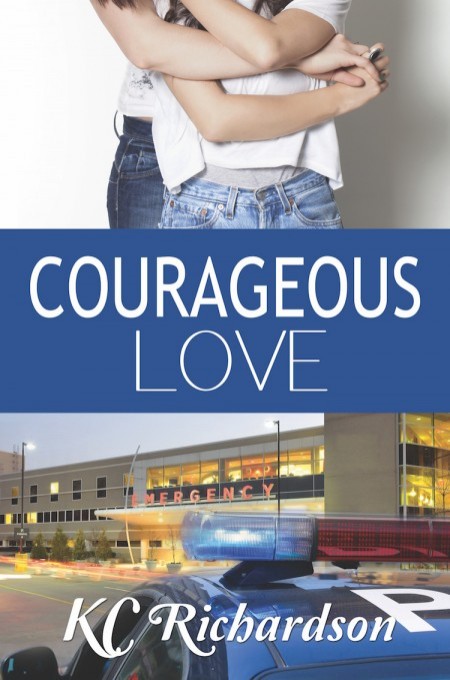 KC has ONE EBOOK of Courageous Love all set to go to a winner. Alex is an ER nurse whose path intersects with police officer Francesca and sparks fly. But then Alex is diagnosed with a devastating disease and prepares for the fight of her life while Francesca struggles with staying or going.
JOVE BELLE–winner Allie


Award-winning author Jove has ONE EBOOK copy of her latest, Bitterroot Queen up for grabs. Sam uproots her daughter and heads to Bitterroot, Idaho to open a motel. Problem is, it's in worse shape than she was led to believe, so she enlists the help of a nomadic handywoman.
BRIDGET ESSEX— winner Kristy D


Bridget has ONE EBOOK copy of A Knight to Remember. Join librarian Holly, who often loses herself in adventure and romance through the books she loves. And then one night, during a particularly bad storm, magic and romance collide and a sword-wielding woman appears in Holly's back yard…
EMMA STERNER-RADLEY — winners Debbie Ladiges and Sandy (teacher on break)


Emma has TWO EBOOKS for TWO WINNERS of Greengage Plots, a romcom in which Kit ends up on the cosy and quirky British isle of Greengage, where anything could happen.
YVONNE HEIDT–winner Jennifer Lynn


Award-winning author Yvonne has ONE EBOOK copy of her very latest paranormal work, Paradigm. Gypsy, the host of a paranormal show thinks something has followed her home while Jazz is dealing with poltergeist activity. A chance meeting puts these two in touch, but Jazz is hiding something…
CATHERINE LANE–winner Miriam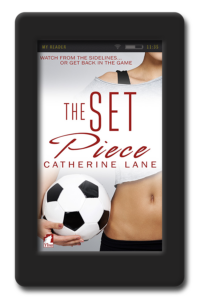 Catherine has ONE EBOOK of The Set Piece. Amy's struggling to make ends meet, so she jumps at a chance to fake being the fiancée of a closeted gay male soccer star for money, even though she has to sign a nondisclosure agreement. But things get complicated when the soccer star's manager reveals a sleazy side and Amy develops an attraction for the star's pretty assistant.
NATALIE VIVIEN–winner Wilma


Natalie has ONE EBOOK of The Ghost of a Chance. Darcy is still grieving the accidental death of her partner, but then Alis enters her life…
K'ANNE MEINEL— winner Helen


K'Anne has ONE EBOOK of Cavalcade. It's the mid-1800s and Molly falls for another woman. Together, they decide to strike out on the Oregon Trail and find a new life.
GERRI HILL–winner Ronda Gouchie


Award-winning author Gerri Hill is offering ONE AUDIOBOOK copy of one of her recent releases, The Neighbor. Laura returns to her childhood home to help her ailing mother but soon discovers that her party-girl neighbor is both annoying but endearing.
J. ARGLE— winner Monique Swanepoel


J. Argle has ONE EBOOK copy of A Mind Unhinged, a collection of stories that deal with wonder and terror.
GENTA SEBASTIAN–winners Debbie and Consort to Mavis Applewater


Genta has TWO EBOOK copies of When Butches Cry for TWO WINNERS. In the mid-twentieth century Azores, Traf stands out. She dresses like men, competes with them, and takes their jobs. In order to live how she'd like, she's planning to go to America. But shy, quiet Ana has known Traf since school, and would like a lot more than friendship.
JAX MEYER–winner Jude


Jax is offering ONE EBOOK copy of Dal Segno, in which a retired Marine decides to take up music and makes an unexpected connection.
$20 AMAZON GIFT CARD–winner Melinda R


MMMM. Awesome.
HARPER BLISS–winners Jacky Griffith and Wynnde


Harper is offering TWO EBOOKS to TWO WINNERS of A Swing at Love (co-written with Caroline Bliss). Diane's accounting firm is doing well, she's playing a lot of golf, and she's finally over the divorce from her husband. Potential suitors are few and far between for 50-something Diane. Until she meets Tamsin…
CLAIRE HIGHTON-STEVENSON–winner Kathy Hinson


Claire has ONE PAPERBACK (anywhere) of The Doll Maker, a mystery with Detective Sophie Whitton, who's trying to find a killer called the Doll Maker. With her relationship on the rocks and a killer on the loose, Sophie's desperate to bring justice to the dead.
CHRIS PAYNTER–winner Linda G


Award-winning author Chris has ONE EBOOK of To Love Free ready for a winner. Artist Madison lives with her daughter in Florida, where she hasn't been able to create since her wife died of cancer three years earlier. Supermodel Gabrielle ends up in the same town for the last of her chemotherapy. Her prognosis is excellent, but she has a lot to figure out, especially when she and Madison start a friendship.
JEA HAWKINS–winner erica


Jea has ONE EBOOK of Fire on Ice. Madison is disciplined and driven in her quest for Olympic gold in ice skating. Zoe's a newcomer and a feisty fan fave. From rivals to friends to…something more? Win and see.
CINDY RIZZO–winner mmargsnow


Award-winning author Cindy has ONE EBOOK of Exception to the Rule, in which Robin and Tracy end up at the same college in the same hall. Two very different young women, with very different outlooks, but somehow, they might find more in common than they think.
RAVEN SPENCER–winner Nita Round


Raven has ONE EBOOK copy of The Gift. It's Chloe's birthday, and her friends give her a weekend at a luxury spa, that includes some time with Lacey, who always keeps emotional distance from a client. Reluctant Chloe presents a challenge, and difficult decisions.
CARA MALONE–winners Lawrences7987 and Alex C


Cara has TWO EBOOKS for TWO WINNERS of The Origins of Heartbreak. Alex was an art student but now she's stuck in limbo following her father's death. Finally, she enrolls in an EMT program where she meets Megan, an aloof med student. Circumstances drive them together, but their inner demons may keep them apart. Can they get past them? Win and see.
CAREN WERLINGER–LJ Reynolds


Caren has ONE EBOOK of Neither Present Time ready for a winner. The lives of three women will intertwine across time and space after one of them finds a book with a romantic inscription dated 1945.
ANDREA BRAMHALL–Lewis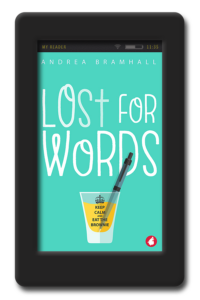 Lambda-winning author Andrea Bramhall has ONE EBOOK copy of Lost for Words, a bittersweet romantic comedy in which Sasha is convinced to enter a writing contest run by film producer and director Jac.
NIAMH MURPHY–winner Angie Malone


Niamh is offering ONE ebook copy of Escape to Pirate Island! It's 1720 and two young women are about to get in some major trouble…
SAM LEDEL–winner Alec Fowler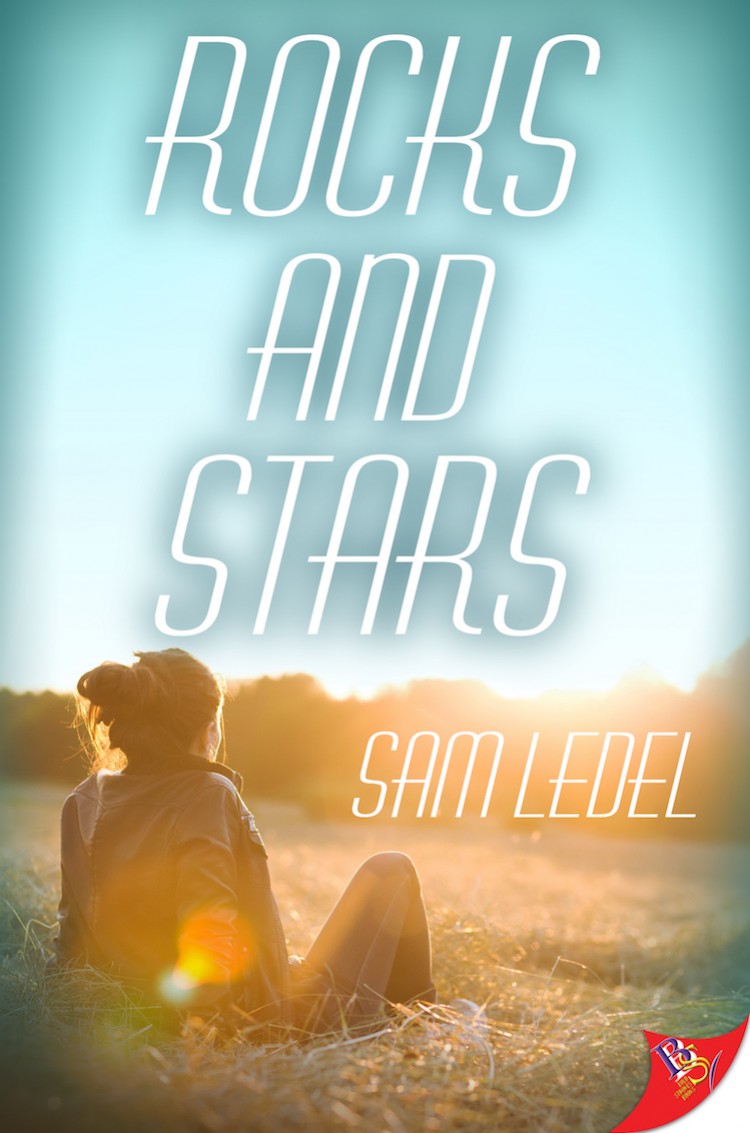 Sam has ONE EBOOK of Rocks and Stars. Kyle's life seem pretty simple. Soccer, suburbs, solid family. But she starts developing feelings for a teammate. When college starts, figuring herself out is a lot harder than she thought.
Q KELLY–winner Leah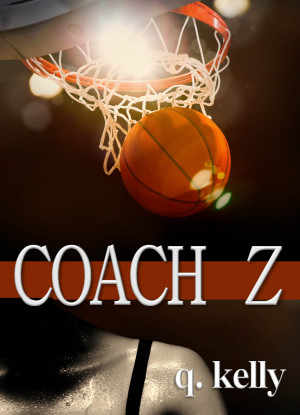 Q Kelly is offering ONE ebook of Coach Z, in which a basketball player in her last season gets pressed into a starting position, where she and the coach may end up dealing with matters of the heart as much as with basketball.
KC LUCK–winners Donna L and Karen B


KC has TWO AUDIOBOOK copies of Darkness Falls for a lucky listener. Four different women. The end of the world. They have to rely on each other to survive.
PUBLISHERS

AFFINITY RAINBOW PUBLICATIONS–winner Jenn Dodson
Affinity is offering ONE EBOOK, WINNER'S CHOICE, so get on over to their website and see the goodies.


BOLD STROKES BOOKS–winner reet339
Bold Strokes Books are offering ONE EBOOK, WINNER'S CHOICE. Go check out the awesome at their site. NOTE: BSB will fulfill all winnings at the completion of the Hootenanny.

BYWATER BOOKS–winner Ameliah Faith
Bywater Books is offering ONE EBOOK, WINNER'S CHOICE. Y'all gotta see the good stuff at their site.

DESERT PALM PRESS–winner Louise
ONE EBOOK, WINNER'S CHOICE from Desert Palm is up for grabs! WOO! See the fun stuff at their website.

DIRT ROAD BOOKS— winner Marion
DRB is offering ONE EBOOK, WINNER'S CHOICE. Hit their website to see.

SAPPHIRE BOOKS— winner Kim Dyke
Sapphire is offering ONE EBOOK, WINNER'S CHOICE! Go see all the awesome at their site.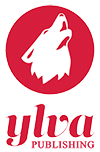 YLVA PUBLISHING–winner Terry Decker
Ylva is offering ONE EBOOK, WINNER'S CHOICE. Go browse right now. NOTE: Ylva will fulfill all ebook winnings beginning January 7.