OOOOHHHHHH here we are! HERE WE FREAKIN' ARE! Day 12! You made it! And of course, since this is the last day, it's a blow-out party up in here. Penzilla is half-in the kitchen, half-in the living room, there are tinsel garlands around all the trees out front and wrapped around the fenceposts and the neighbors' car. I have no idea where they got all that tinsel and I'm pretty sure I don't want to know.
There are reindeer running through the house with elves on their antlers…and this year, at least, Tucker's made tons of fudge, cookies, and gingerbread. Could be worse, I guess. He could have gotten obsessed with saltwater taffy or something like that. I don't even want to think about what that would look like in the kitchen. Let's not ponder that. It's hard enough getting the candy canes off the walls.
The elves went caroling around the neighborhood with a bunch of reindeer and neighbor kids and the elves totally sound like little gremlins when they sing. But everybody is feeling festive and with the reindeer beat-boxing, it's actually really cool. Pentatonix they are not, but A for effort and definitely A+++ for spirit. LOL
Tucker went to check out some lights with a few of the other elves — he digs that, all the lights and decorations — and they do make you feel a little festive no matter what your circumstances. But if you're a merry elf, well…it's just another layer to the extra super festive that invariably accompanies them.
Regardless, we always have a hella good time — hold on. Might need to add a little bit more extra special-ness to this eggnog. By this time of the Hootenanny, we're all pretty glitter-shocked and holy hell we could sleep for a week but what the hell, this is the Hootenanny and we are here to share some luv and merriment and we hope you all had a good time.
Let's do a final giant THANK YOU to all the publishers and authors who put books up — Jove and I are always totally stunned and humbled by the generosity exhibited when we do this event, which started about 8 years ago on a lark. We just thought, "wouldn't it be fun to give a bunch of books away? Do you think authors and publishers might be into that?" And wow, they were! And they still do it! OMG!!!! That's the BEST THING EVER! We couldn't do this event without you, authors and publishers. And we definitely couldn't do it without YOU, dear readers. And Jove, outstanding banners this year.
And everyone, thanks for hanging out with us these past twelve days. May The Force be with you, always.
In case you forgot:
To get entered in the drawing, just leave a comment below. ONE ENTRY PER PERSON, PLZ. It's okay to have chit-chats back and forth with others (in fact, we encourage happy fun times); we only count your first comment. So chat away.
Please DO NOT include your email address in the comment body. (seriously. We're trying to help you out, here, and save you from anti-holiday spambots.).
Please DO include a valid, working email address in the comment fill-out form. Don't worry! Only we and the elves see it in the back, so you're all good, and they keep them locked in the peppermint vault, so when Jove and I have to go in there, it's kind of a cool mint rush.
Drawings open at 9 AM EST US (here's your world clock link so you know when you are) and closes at 9 PM EST US EACH DAY.
Books are given away in the order they appear. So the first person drawn receives the first book on the list, the second the second, and so on. Otherwise our heads would explode, if people were trying to sign up for specific books. And that is definitely not holiday cheer, if that happens.
AUTHORS: if your book is listed today, please do not enter. Because why would you want to possibly win your own book? That's no fun.
PARTICIPANTS: PLEASE CHECK THE BLOG TO SEE IF YOU WON, as we post winners' names next to their winnings. If you won on a particular day and you have not heard from us, PLEASE CHECK YOUR SPAM FILTERS.
[Hint: "Have Yourself a Merry Little Christmas"]
Hope you had a merry little bookfest
And your books are light
From now on
Our eggnog will be locked up tight
Hope you had a merry little bookfest
Keep the Yuletide GAY (REALLY GAY!)
From now on
Our reading is here to stay
Here we are in these crazy days
Happy eggnog days just pour
Merry elves who are dear to us
Eating fudge near us once more
Through the years
We all will read together
If the elves allow
Get a large pizza; order it right now
And have yourself a merry little bookfest now
And now, BEHOLD! The final day of the 2018 Hootenanny offerings! Have fun and good luck!
FLETCHER DELANCEY— winner Dawn


Award-winning author Fletcher has ONE EBOOK copy of The Caphenon, the first of The Chronicles of Alsea. Lancer Andira Tal, leader of Alsea, thinks her world is alone in the universe. Until a spaceship lands near the capital city.
CATHERINE LANE— winner carolynmcb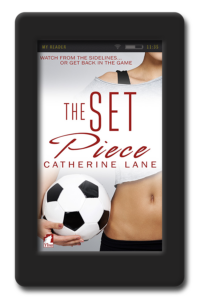 Catherine has ONE EBOOK of The Set Piece. Amy's struggling to make ends meet, so she jumps at a chance to fake being the fiancée of a closeted gay male soccer star for money, even though she has to sign a nondisclosure agreement. But things get complicated when the soccer star's manager reveals a sleazy side and Amy develops an attraction for the star's pretty assistant.
ANN APTAKER— winner kay


Lambda-winning Ann has ONE FULL SET (ebook), for ONE WINNER of ALL of her Cantor Gold books. Pick one of her Cantor Gold series. Follow the exploits and dangers of dapper art thief Cantor Gold gets up to in 1950s-era New York City and elsewhere.
RENÉE BESS and LEE LYNCH— winner Tami P


Renée and Lee have ONE EBOOK of their co-edited this fab collection of stories and poems that center the LGBTQ+ bar as a nexus of LGBTQ+ culture and social interactions. (all proceeds from purchases of this anthology benefit LGBTQ+ youth organizations)
JAE — winner Janice


Award-winning author Jae has ONE EBOOK for one winner of Under a Falling Star. Austen's first task in her new job in an international company involves decorating the Christmas tree in the lobby. Unfortunately, the star-shaped tree topper hits Dee, which requires a trip to the ER. And as terrible as Austen feels about the event, she has no idea that Dee is the second-in-command of the company…
EMMA STERNER-RADLEY— winner Becky D


Emma's offering ONE EBOOK COPY of Making a Tinderbox, book 1 in the Tinderbox Tales, a gaslamp fantasy romance set in the dangerous city of Nightport. Win and find out what happens.
DIANE MARINA— winners dktr_d and Ann Breckenridge


Diane has TWO AUDIOBOOKS for TWO WINNERS of How Still My Love. Beth is fine with the single life. Until she meets Toni and they begin planning a future. But then Beth finds out Toni might not want the same things, and that Beth may not be able to provide them. And then an interested new woman steps into the picture and chaos erupts. Win to find out what happens.
KD WILLIAMSON–winner Shannon Luchies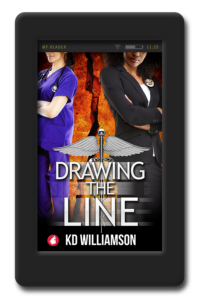 KD is offering ONE EBOOK copy of her very latest, Drawing the Line. Pediatric resident Dani is career-focused after her last relationship crashed and burned. But then her ex enters her orbit again…win and see what happens.
LORI LAKE— winners chopin124 and S.A.


Award-winning author Lori Lake has TWO EBOOKS for TWO WINNERS of 8 Dates. Skylar has been on her own for less than a year after a disastrous breakup. But then her best friend and business partner signs her up at the GirlsGaylore dating website and characterizes her as a happy-go-lucky, amorous, risk-taking single. And then suddenly there are women coming out of the woodwork…
ASHLEY BARTLETT— winner AC


Ashley has a TWOFER BUNDLE! Cash Braddock and The Price of Cash EBOOK to ONE READER. Cash is a drug dealer — but the classy kind, she thinks. Pills, and she doesn't understand why people are so uptight about that. But the drug game doesn't always run smoothly…
CHEYENNE BLUE— winner Shari


Cheyenne has ONE EBOOK of Party Wall ready to go. Freya knows that the new sex shop opening next door to her own new age store is going to be nothing but trouble. And she's right. As soon as the new store's outgoing owner, Lily, brings her own sense of fun and spontaneity to Freya's staid and ordered existence, it leaves Freya reeling and, well…maybe a bit more.
LISE MACTAGUE— winners Patti and Cristina


Lise has TWO EBOOKS for TWO WINNERS of Five Moons Rising. Creatures known as "supras" lurk among humans — werewolves, vampires, demons. So, too, does a genetically modified class of people called Hunters, charged with exterminating them. But circumstances will force Hunter Mary Alice to combine forces with werewolf Ruri, and anything could happen.
LUCY MADISON— winner gertie92


Lucy has ONE EBOOK of In the Direction of the Sun. Alex is settled into her Massachusetts hometown, but when free-spirited artist Cate blows into town, everything could change.
CARSEN TAITE— winner kuriszuta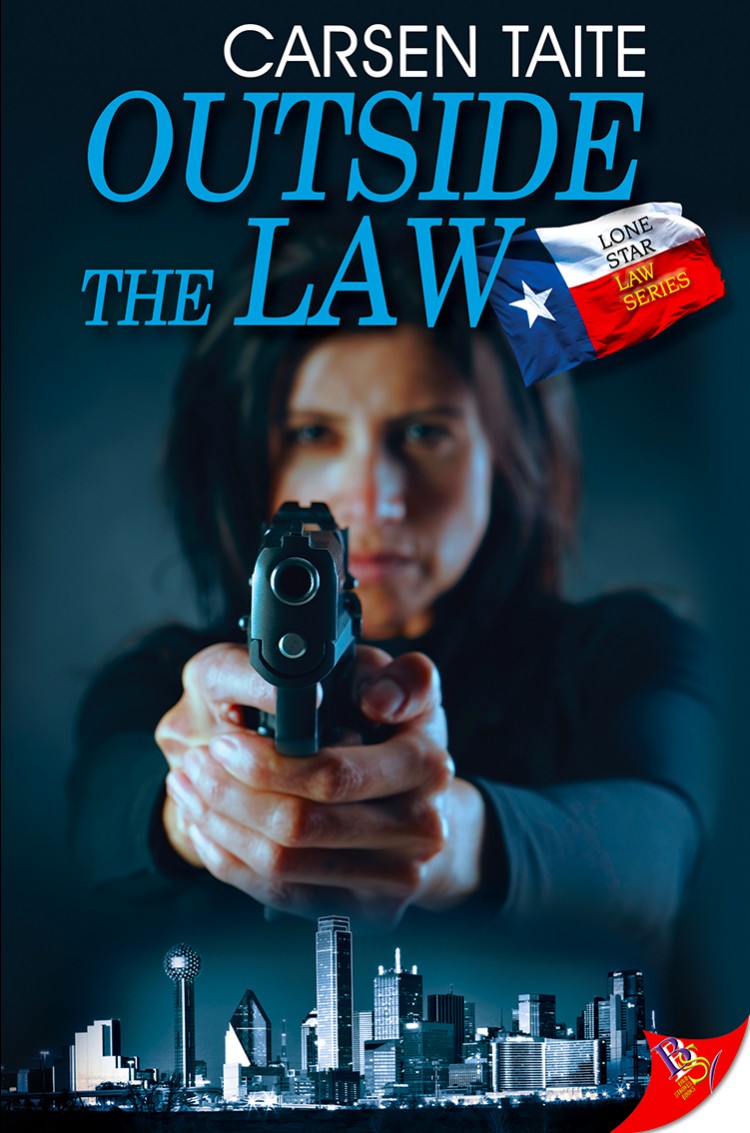 Award-winning author Carsen has ONE ebook copy of Outside the Law ready to go. Law school sweethearts Tanner and Sydney watched their relationship fall apart. Years later, they're both assigned to the same federal task force. Do sparks remain? Win and see.
NIAMH MURPHY— winner Lisa T


Niamh is offering ONE ebook copy of Escape to Pirate Island! It's 1720 and two young women are about to get in some major trouble…
HARPER BLISS— winner Rebecca Gunn


Harper has ONE EBOOK of No Greater Love than Mine up for grabs. Twenty years ago, Angela and Jackie shared a night of passion that broke Angela's heart when Jackie returned to her husband. A workplace injury forces Angela into counselling and her path crosses Jackie's again…
KC RICHARDSON— winner devlyn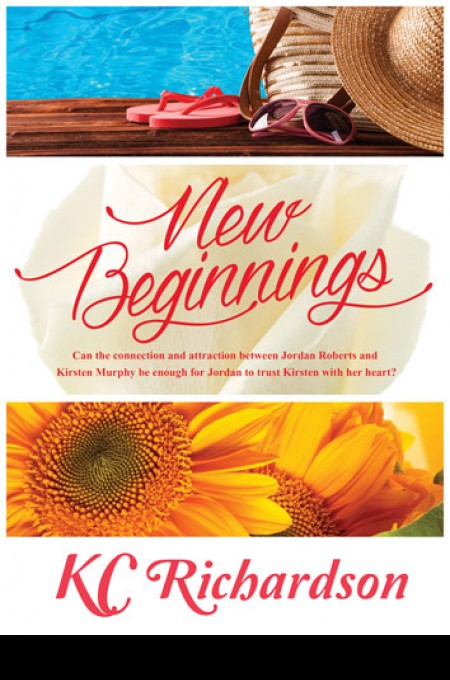 KC has ONE EBOOK copy of New Beginnings ready for a winner. Jordan's content with her one-night-stand lifestyle following a broken heart. And then Kristen enters her life. Kristen, whose marriage is falling apart, strikes up a friendship with Jordan but it could become more.
CARA MALONE— winners Ashley Lawson, Sue (sueh…), Wanda C


Cara has THREE EBOOKS for THREE WINNERS of Rules of Love. Maxine has never been in love, though she's been studying it in other people for years. Her Asperger Syndrome makes it too anxiety-ridden to contemplate. She focuses solely on academics. And then she's assigned to work on a project with outgoing Ruby. And sparks fly…
JEN SILVER— winner Louise Morelli


Jen has ONE PAPERBACK (anywhere) of Running from Love all wrapped up and ready to go. Sam returns home from a business trip to find out her wife of two years wants a divorce because she's found someone else, a closeted teacher. But everybody has choices to make. Find out how this all goes down if you win.
NATALIE VIVIEN— winner Karola


Natalie has ONE EBOOK of The Ghost of a Chance. Darcy is still grieving the accidental death of her partner, but then Alis enters her life…
JEA HAWKINS–winner Julie (jmorr…)


Jea has ONE EBOOK of Fire on Ice. Madison lives a regimented, privileged life in her pursuit of Olympic gold in figure-skating. This is her last chance. Zoe is a feisty newcomer and fan fave. She and Madison are rivals. At first…
CHEYNE CURRY— winner Nicholle Shelton


Join Cheyne and co-author Roselle Graskey as they give away ONE EBOOK of the first in the Sanctuary series, The End. Two women with military training involved in a lab project at Ft. Hood, sheltered from the end of the world as they know it. But they know something's up, and when they see what's happened, it'll take all the will and skill they have to survive.
CHRIS PAYNTER–spines in a line


Award-winning author Chris has a THREE-FER for ONE winner! That's ONE SET of her three books in her Playing for First series. Amy's the all-star first base player for a professional women's baseball team, dreaming to play for the majors. And then things get even more complicated. Win the series and find out how.
$20 AMAZON GIFT CARD–winner Kat W


XOXOXO TO YOU
ALISON SOLOMON–winner Beth Gais


Alison has ONE EBOOK of Devoted ready to go. Ashley knows there's more to her sister's death then meets the eye. But as she investigates, she's forced to confront the conflict in her own life between religious beliefs and sexuality.
ANDI MARQUETTE— winner Kate (big…)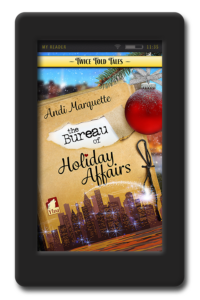 Andi has ONE EBOOK copy, WINNER'S CHOICE of any of her currently available books. Science fiction, romance, thrillers, reboots of classics…pick one!
LYNN AMES – — winner Kate Mc


Award-winning Lynn Ames is offering WINNER'S CHOICE of ONE EBOOK of any of her books. Will it be romance? Thriller? Romcom? You can get all the details on Lynn's books HERE.
JEANNIE LEVIG— winners Walkie and Vanessa (vco…)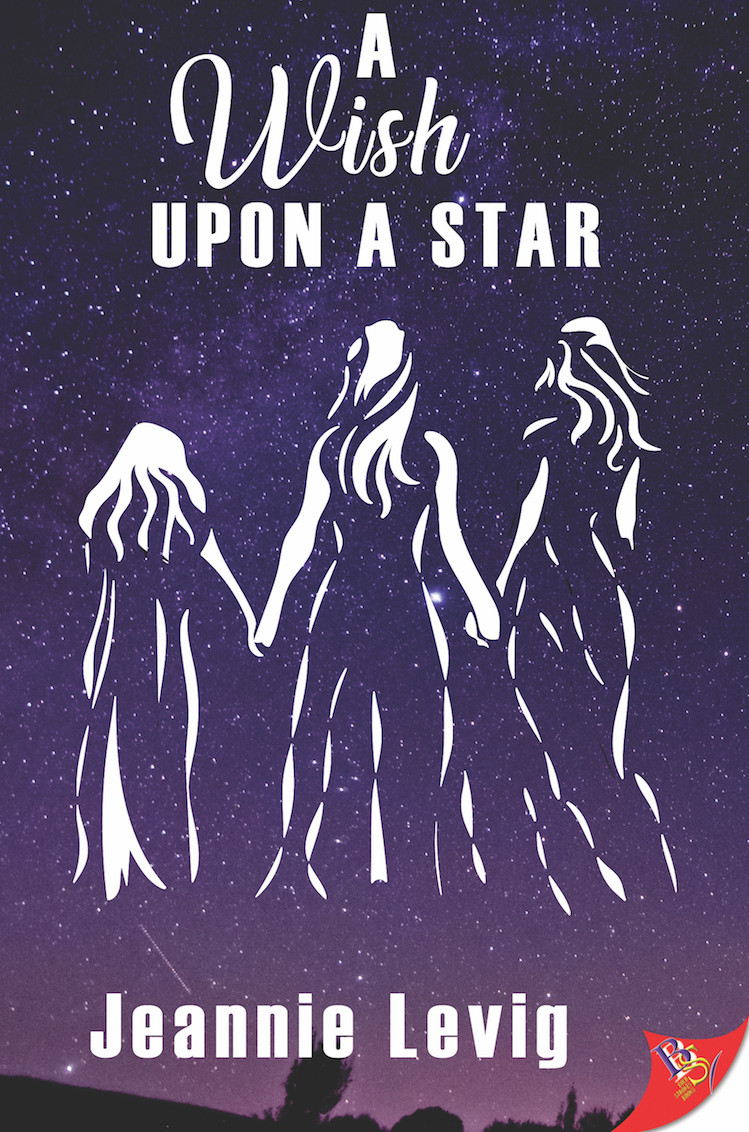 Jeannie has TWO EBOOKS for TWO WINNERS of A Wish Upon a Star. Leslie moves across the country for a fresh start to help heal her heart. But when she meets her new neighbors — Erica and her autistic daughter Siena — she feels an immediate pull. Will the stars align for Erica and Leslie? Win and find out.
BRIDGET ESSEX— winner Sandee


Bridget has ONE EBOOK copy of A Knight to Remember. Join librarian Holly, who often loses herself in adventure and romance through the books she loves. And then one night, during a particularly bad storm, magic and romance collide and a sword-wielding woman appears in Holly's back yard…
JA ARMSTRONG— winner pamelajd1


JA has ONE PAPERBACK (anywhere) of Open Tab ready! Whiskey Springs, Vermont. Murphy's Law Pub and its charming bartender Fallon. On the other side of the country, Riley is dealing with life as a widow. She packs up her young son and heads east. And ends up in Whiskey Springs…
PUBLISHERS

AFFINITY RAINBOW PUBLICATIONS— winner SMGree
Affinity is offering ONE EBOOK, WINNER'S CHOICE, so get on over to their website and see the goodies.


BOLD STROKES BOOKS— winner Sarah (saraht…)
Bold Strokes Books are offering ONE EBOOK, WINNER'S CHOICE. Go check out the awesome at their site. NOTE: BSB will fulfill winnings after the end of the Hootenanny.

BYWATER BOOKS</a– winner vennic
Bywater Books is offering ONE EBOOK, WINNER'S CHOICE. Y'all gotta see the good stuff at their site.

DESERT PALM PRESS— winner Elixabeth W. Davis
ONE EBOOK, WINNER'S CHOICE from Desert Palm is up for grabs! WOO! See the fun stuff at their website.

DIRT ROAD BOOKS</a– winner Pat H
DRB is offering ONE EBOOK, WINNER'S CHOICE. Hit their website to see.

SAPPHIRE BOOKS— winner Ally Sauntson
Sapphire is offering ONE EBOOK, WINNER'S CHOICE! Go see all the awesome at their site.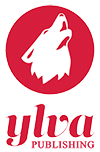 YLVA PUBLISHING— winner Becky Congleton
Ylva is offering ONE EBOOK, WINNER'S CHOICE. Go browse right now. NOTE: Ylva will fulfill all ebook winnings beginning January 7.