Good afternoon!  A little late – but here to be counted, that's something, right?
So, we had major excitement (or is that trauma) here in Greenville, Texas last
Thursday.
Picture it: Greenville, Texas, June 20th, 2019. It was late afternoon, Thursday.
Earlier in the afternoon about 2:00, Sandy and I had an alert on our phone for Severe Weather, thunderstorm watch.  And then – nothing.
After Sandy went to work and I was here alone with the dogs, we indeed had a thunderstorm, but it totally seemed normal for Texas – we have some doozies! I never how true the line in a Garth Brooks song "And the thunder rolls" was until I moved south. They don't have thunderstorms in Washington quite like they do in the South. They talk to you here. But that's another story.
Any-way, I received a text from my friend Susan asking how I was, so I switched from watching season 3 of The Hand maid's Tale. (And THAT show is yet another story!)  Anyway, I was just typing a message on Facebook to say all was well, they didn't have a weather warning ticker-tape on the channel I normally watch. Nothing about the storm. So I believed them – they always seem to be really good about it.
BUT…
I was going to hit enter and 4 things happened simultaneously…
The station broke in and (it sounded like yelled) … "Greenville, take cover now!"…
My phone alarm warning went off  – a loud siren in itself.
The tornado warning sirens went off…
AND the lights went out…
Remember – I'm here alone with 4 dogs. There IS no cover to be had in my little old house. The closets are old-fashioned coat size about… maybe… 3′ x 4′- and really, have you ever tried to squeeze into a coat closet with a 110 pound lab, a chubby dachshund-cocker spaniel mix, a chorkie (actually she's really small!) and a BLIND cranky old shih tzu who will bite when scared? In addition,  let's not forget the fluffy girl  (me) who would be in there with them… LOL
No problem, right?
Wrong.  The only inside wall we have here is in the hallway – and the front door is right there and let's face it – if it blew in we'd be smashed against the back wall in the bathroom… That IS on an outside wall btw…  And believe me, no tub would hold us all either and it's under the window.
Have I drawn the appropriate picture yet?
After all of the above happened the skies opened up – ten times normal – the yard was flooded in 2 minutes or less. The wind picked up and the house shook. I know what a tornado sounds like – we had one pass over us in Alabama as well.  Normally, people will describe it as a freight train.  Yes, that's true – the house rumbles and shakes – the wind came right through my closed windows, the curtains were flying, and it feels as if the train hovers over your roof. The thunder rolls and growls – yes growls.  There isn't another sound quite like it.
I'm freaked because of the alarms, sirens, and when the power quit – the television quit. I hit redial on my phone because if I was going to Dorothy it, I wanted someone to know! Redial was JD Glass, and thank god she answered her phone. We never call each other at night so she must have known it was important!  She's calm voicing me, I'm running around like a maniac, close to breaking – but it worked. Probably too well! So, like a good little maniac – I opened the front door so she could hear the thunder and how hard the rain was falling!
Booksmart yes, not too sharp on the common sense. But God, I love storms like I love the power of the ocean on the West Coast. Power that is palpable.
So during this, Sandy is calling from the storm shelter at work, but can't hear because of the thick walls – she is freaking out because she doesn't know if it hit here or not.  She texts, take cover – and I'm on the phone with JD listening to it roar.
Oh well, at least she didn't know that at the time… And we won't tell her now, will we?
So, after all that – Our house is fine. We're fine – and  I had no idea of the damage until the pictures were posted. The news said stay inside. That I listened too because there were trees and power lines down everywhere!  We were fortunate ours came back on after the storm passed.
Here are a few of the pictures.
Credit: Scott Hollinger
Credit: Doug Drace
If you click this picture – it should take you to the overhead helicopter video of the damage it caused.
So – they are trying to say it wasn't a tornado – but a 90 mph wind storm –  I'm told they rate that by damage done and the path it may take.  It sure FELT like one and was identical to the storm I've lived through before…  In any case – a truly traumatic event at the time.  A taste of your PTSD – anyone – anyone?
My story is done….  We are fine and no one was hurt.
Oh crap!  I forgot the tutu's – no story – it just sounded awesome with the title – don't you think?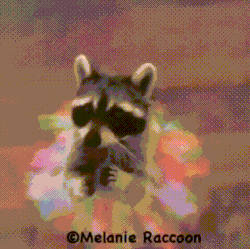 Have an awesome day – see you next month!