Hi, all–
Andi here. Late. Sorry. I'm an international woman of mystery, so I can't tell you why I'm late with this blog. Suffice it to say that it might have involved tracking a Yeti across a Siberian steppe.
Or not.
Anyway, here are some important things I have learned in the past two months (which is mostly summer here in this part of the world). I wrote them down.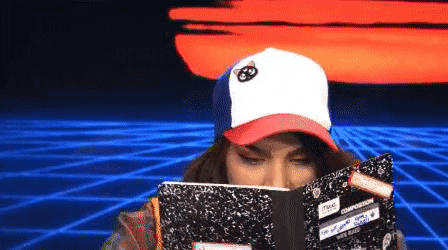 organization is a thing and it can actually work.
podcasts are fucking amazing and you can learn stuff while you're listening.
if you have a whole bunch of projects that are coming due within the same span of time, it's important to prioritize. (Andi learned this the hard way, but she's all better now.)
don't be afraid to say no to extra things if you've got way too much going on. (Andi learned this years ago and applied it vigorously these past few months.)
self-care is fucking important. (Andi slacked on this and is now trying to get her shit back together.)
you should totally clean out your closets and dressers/shelves every couple of years. Offloading stuff can really help your state of mind and it can help others. (Andi donates lots of clothing and housewares to local organizations.)
if you have a lot of stuff going on, use your phone calendar with notifications to help you remember whatever the hell you have coming up that needs to be done.
lists can help, too. (Andi has been using the "Notes" function on her phone.)
talking to your friends and people you like who like you, too, can make you feel good.
don't drink a can of beer that's been sitting in your hot car for a weekend.
yeah, don't do that with wine, either.
always check your car for items that might have slipped out of your grocery bags that don't do well in heat. Like, say, chocolate. And beer and wine. (saying that for a friend)
Happy Weekend!