HOLY FREAKIN' MOLY HERE WE GO AGAIN IT IS THE GIANT-ASS FREAKIN' MEGA-TON TWELVE-DAY BOOK GIVEAWAY EXTRAVAGANZA!
HAI, FRENZ! Welcome to the 2019 Women and Words Hootenanny! Some of y'all have been here before, but if you haven't, PLZ READ ERRRTHING SO YOU UNDERSTAND WTF.
The RULEZ!
We start at 9 AM EST U.S. each day (here's your world clock to figure out when that is for you) and close PROMPTLY at 9 PM EST U.S. each day.
To enter, all you need to do is leave a comment below.
INCLUDE A VALID, WORKING EMAIL ADDRESS in the comment fill-out form (NOT in the comment body). We and the elves can see it in the back, but don't post your email address in the comment body cuz some skanky spambot will grab it.
One entry per person. Share the luv. It's okay to have chit-chats back and forth with others (in fact, we encourage happy fun times); we only count your first comment. So chat away.
EACH DAY IS A NEW GIVEAWAY. So don't think you just leave one comment today and oh, yay me I'm all peppermint and tinsel up in here for the next 11 days, too — NO, you sashaying sugar plum, you. If you want to enter each day, you need to leave a comment EACH DAY. Which is awesome, because there are different books every day, so…WOOOO!
Books are given away in the order they appear. So the first person drawn receives the first book on the list, the second the second, and so on. Otherwise our heads would explode, if people were trying to sign up for specific books. And that is definitely not holiday cheer, if that happens. Plus, gross.
We start the drawings promptly at 9 PM EST U.S. every night )and we notify winners as we draw then post the names next to the prize. So…
PARTICIPANTS: PLEASE CHECK THE BLOG TO SEE IF YOU WON, as we post winners' names next to their winnings the same day we do drawings. If you won on a particular day and you have not heard from us,

PLEASE CHECK YOUR SPAM FILTERS

.
AUTHORS: if your book is listed on a particular day, please do not enter that day's drawing. Because it would so not be cool for you to win your own book. We're pretty sure you've read it.
OKAY! If you have questions, drop us a line at the contact page.
Oh, lordie, my friends. Tucker and the merry elves have been gearing up for this for weeks. I have a feeling this is gonna be NUTS this year. They've got the peppermint vault ready to go, pizza places on speed dial (thank GAWD for delivery), and they've found all kinds of new ways to consume caffeine and sugar. The reindeer have been helping (the best they can) with decorations and the neighbors have already decorated this entire cul-de-sac and prepared a skating rink in an adjoining field.
Just walked into the kitchen where the elves are putting tons of eggnog into the fridge — Sigh. There is nothing else in here except that and baking supplies. And Tucker is gearing up to engage in all of that. He loves him some Food Network Holiday Baking hullabaloo and recreates all of that in the kitchen. And the neighbors' kitchens. And the roof. And wherever the hell else. Baking is kind of an elf thing, I've learned.
Not sure why, but there are now a few dramatic readings of the Harry Potter series going on in the living room. The elves like the whole idea of the story, though they're a little put out about J.K. Rowling's portrayal of house elves (I mean, srsly? J.K. has clearly never met one). So they're basically doing their own take on the series, and throwing some love to elves. I'm a little concerned we may see a few quidditch matches this year…hopefully the disco ball that will no doubt be hanging somewhere in the house will be okay…
But then again, this is a 12-day fiesta. Let's blow off some steam, find out about all kinds of books, win one, and hang out for happy fun times.
It's ALWAYS A party around here, and there's always fun and hijinks and we keep it rolling FOR TWELVE DAYS!
TWELVE. FREAKING. DAYS.
Speaking of…THANK YOU SO MUCH to all the authors and publishers who donated books to make this thing possible. We could not have done it without you and your generosity always humbles and amazes us. And thank YOU, readers. Because without you, there wouldn't be an event like this, either.
And THANK YOU, Jove, for the banners! OMG I LOVE THE ELF SHOUT-OUT!!!!
[hint: "O Come All Ye Faithful"]
O come all ye readers
Looking for some new books
Come ye o come ye to Women…and Words
Come and behold this
All the books and bangles!
O come let us award you
O come let us award you
Come let us award you
Books…galore
O come all ye readers
O come all ye readers
O come all ye readers to Women…and Words
O come all ye readers
O come all ye readers
O come all ye readers to Women…and Words
MMMM sing you choirs of elves
Sing, anticipation
O come, o come ye to Women and Words
Come and drink eggnog
See the books and bangles
O come, we'll give you more here
O come, we'll give you more here
O come, we'll give you more here
Why not just score
And now, LET'S GET THIS PARTY STARTED! Behold! DAY ONE GOODIES! Have fun and good luck!
FIONA ZEDDE winner – Karen B


Fiona's got ONE EBOOK copy of Bliss for a lucky winner. Bliss Sinclair meets a writer and it opens all kinds of possibilities.
R.G. EMANUELLE winner – justdar826


Dirt Road Books has ONE EBOOK copy of R.G.'s atmospheric, historic suspense/romance The Potion ready to go. In the tradition of mad scientists, Vera Kennedy will stop at nothing to create the elixir that will give women the power to live according to their own desires. Georgette Harris comes to her with a plea for help in finding the key that could rescue her from destitution. Together, they will unravel a mystery that includes ghostly elements and unscrupulous men.
NICOLE HIGGINBOTHAM-HOGUE winner – nerdgirl1115


Nicole has ONE AUDIOBOOK copy of Heart's Content ready to go! This title is part of the Avery Detective Agency series, in which Parker Avery asks Iris Falloney to assist in a murder case in Kansas. Enter Cam Harris, local detective working the case. Sparks fly in all kinds of ways.
PENNY TAYLOR with Gill McKnight winner – Debbie Pittman


Dirt Road Books has ONE EBOOK copy of Penny Taylor's memoir about her first year in the British military in the early 1970s, where she came out and came of age.
ROSLYN SINCLAIR winner – Chris Hooker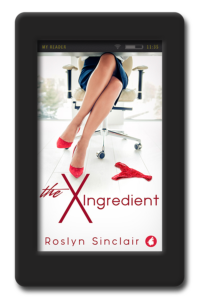 Roslyn has ONE EBOOK copy of The X Ingredient burning up the interwebs. Laurie Holcomb is out of a job until she scores one as an assistant to a top attorney at an Atlanta law firm who just happens to be infuriating and icy. Win and find out what happens!
OCEAN winner – Stephanie Jo


Ocean has ONE EBOOK of The Curse of Doll Island, a paranormal suspense thriller. In the year 1732, a shaman traps the souls of two women in wax dolls and banishes them to an island. Fast forward to 2019, when Rosie goes on a solo vacation where she meets Devin and they go on a picnic to an island rumored to be haunted by cursed dolls…
GENTA SEBASTIAN winner – Valden Bush


Genta has ONE EBOOK of When Butches Cry. In the mid-twentieth century Azores, Traf stands out. She dresses like men, competes with them, and takes their jobs. In order to live how she'd like, she's planning to go to America. But shy, quiet Ana has known Traf since school, and would like a lot more than friendship.
KD WILLIAMSON winner – Shai Walters


Dirt Road Books has ONE EBOOK copy of KD's latest release, Big Girl Pill. Maya agrees to be in a wedding to overcome her past. Her friend from college, Nina, is getting married, and Maya hopes participating in her wedding will finally kill her feelings for Nina. But plans often go awry…
KRIS BRYANT winner – Jenn D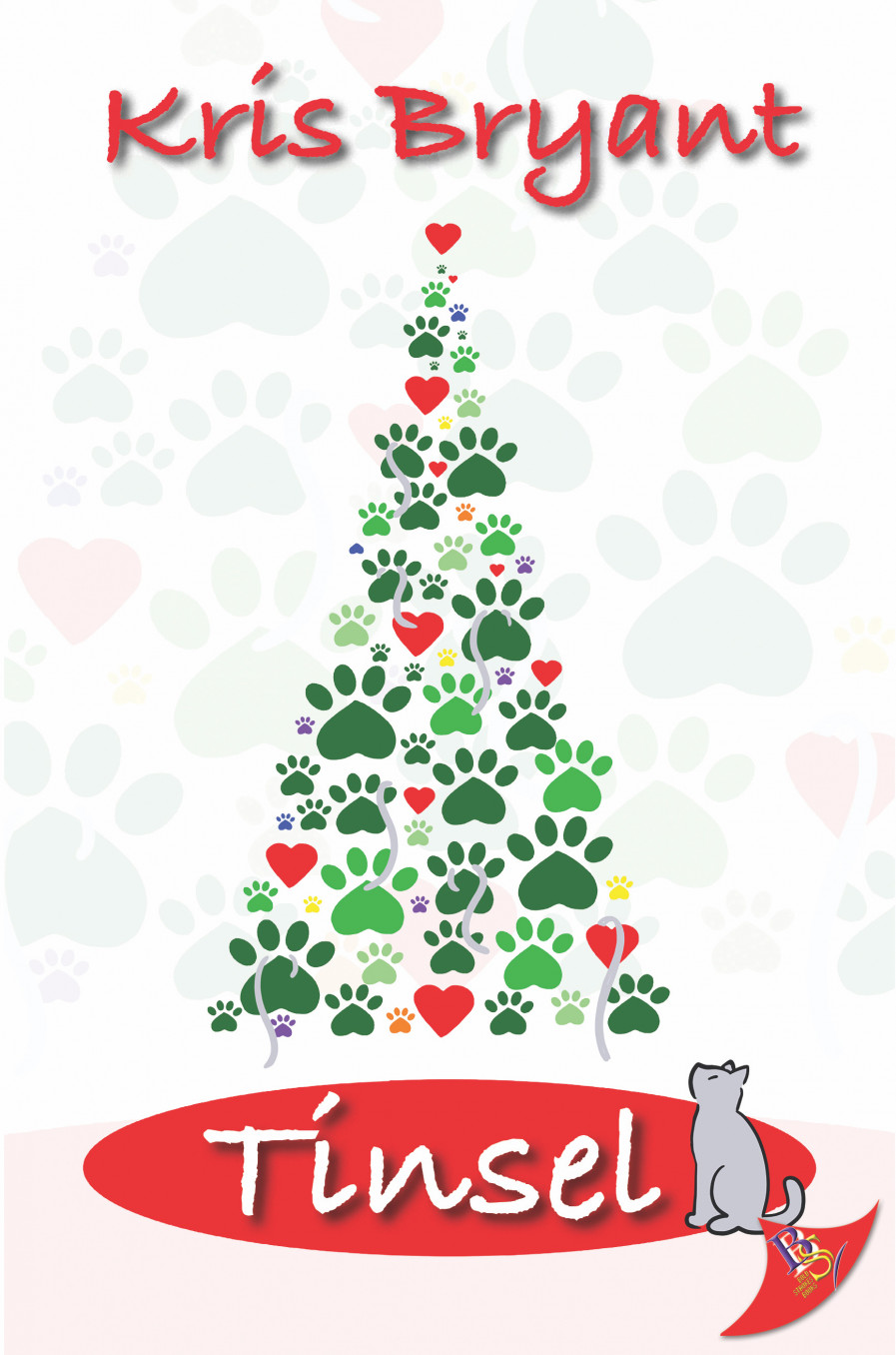 Kris has ONE EBOOK of her holiday romance Tinsel, in which Jessica deals with a break-up before Christmas but a cute stray kitten leads her to a veterinary clinic where she meets the vet, Taylor…
T.T. THOMAS winner – Kristy D


T.T. has ONE EBOOK copy ready for a lucky winner! 1895. From England to Morocco, ships, high seas, and high adventure.
ANNA BURKE winner – Hayde


Anna's got ONE EBOOK of Thorn lined up for you. "When a fatal mistake brings Rowan into the hands of the Huntress, she finds herself trapped in an enchantment that is every bit as alluring as it is cruel."
SHANNON HARRIS winner – Belinda


Shannon has ONE EBOOK copy of Add Romance and Mix. Follow Briley as she spends her days flipping houses and baking in her off-time after the pain of her past relationship. This love stuff isn't for her. But then she gets a new neighbor…
BRENDA MURPHY winner – loulepl


Brenda has ONE EBOOK of Complex Dimensions. Former grad student Veronica decides to take a job managing the stables at Rowan House, an exclusive resort for women, where she meets Millie, who seems to be the woman of her dreams. But something in Millie's past could be problematic…
BRIDGET ESSEX winner – Wanda Clark


Bridget has ONE EBOOK copy of A Knight to Remember. Join librarian Holly, who often loses herself in adventure and romance through the books she loves. And then one night, during a particularly bad storm, magic and romance collide and a sword-wielding woman appears in Holly's back yard…
HARPER BLISS winner – snow29dove


Harper's got ONE EBOOK copy of her latest, A Lesson in Love. Can the posh student win the attentions of the uptight professor? And does the latter really have time for what could ben an inappropriate dalliance? Win and find out.
AMY BRIGHT winner – omnivorebibliosaur


Amy has ONE EBOOK of Breaking Point. Andi and Dawn meet on a beach in Mexico and sparks fly. But Dawn's got a friend back home who has been in love with her since they were kids. Tess has sabotaged every relationship Dawn has had but has never admitted her feelings. Find out what happens if you win.
LILA BRUCE winner – Mercedes


Lila has ONE PAPERBACK copy of Chasing Shadows ready to go. Avery Smith settles in at her new job in a small-town sheriff's department, where she can be close to her aging mother. But a murder and an irritating TV personality shake things up in Avery's world.
ALISON SOLOMON winner – Monika


Alison has ONE EBOOK ready! Here, Winn knows her memory's getting bad, but how exactly did she end up in jail accused of kidnapping two foster kids? Win and find out.
SAM LEDEL winner – Meghan Croy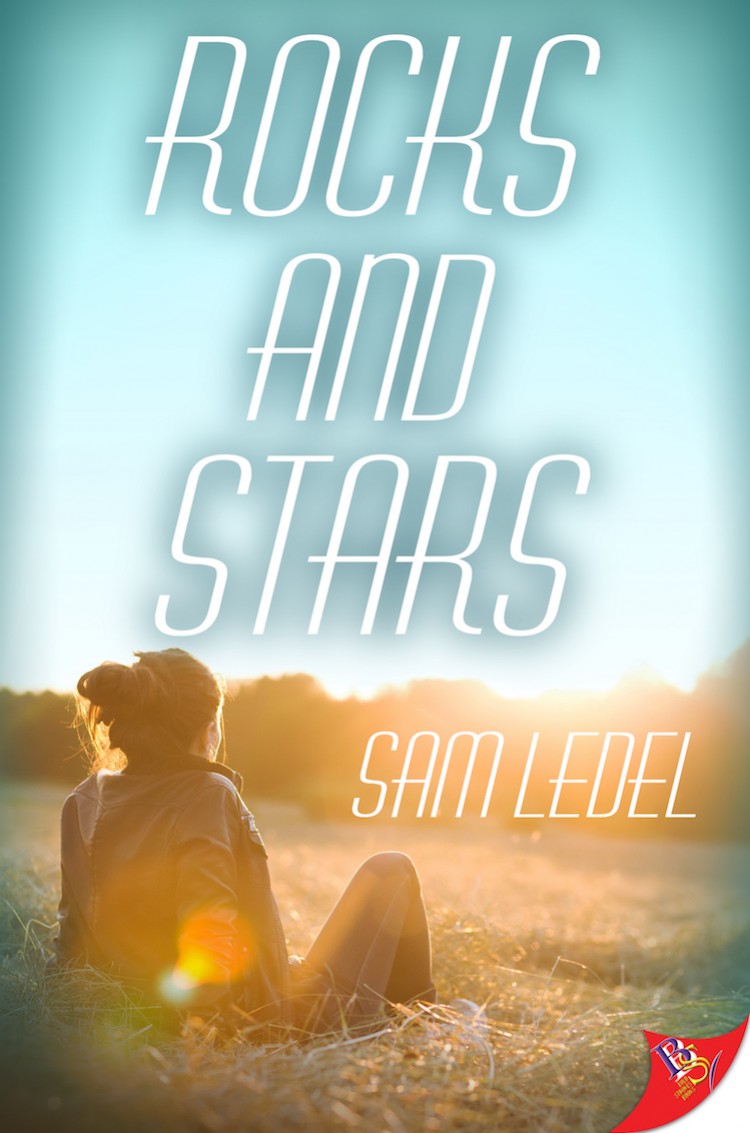 Sam has ONE PAPERBACK copy of Rocks and Stars up for grabs. Life is good for Kyle Lindsay. And then she starts having feelings for a fellow soccer teammate in high school. When she starts playing Division 1 soccer in college, she has to figure out how to navigate not only her classes, but figure out herself, too.
TAMMY BIRD winner – rosideplma


Tammy has ONE EBOOK of Sandman to give away. Katia Billings, an EMT, is a first responder after a hurricane hits. But the storm also reveals evidence of a serial killer, and Katia knew one of the victims. So Katia, K-9 forensics expert Paige, and Katia's ex work to find the killer before he kills again.
CARSEN TAITE winner – Denise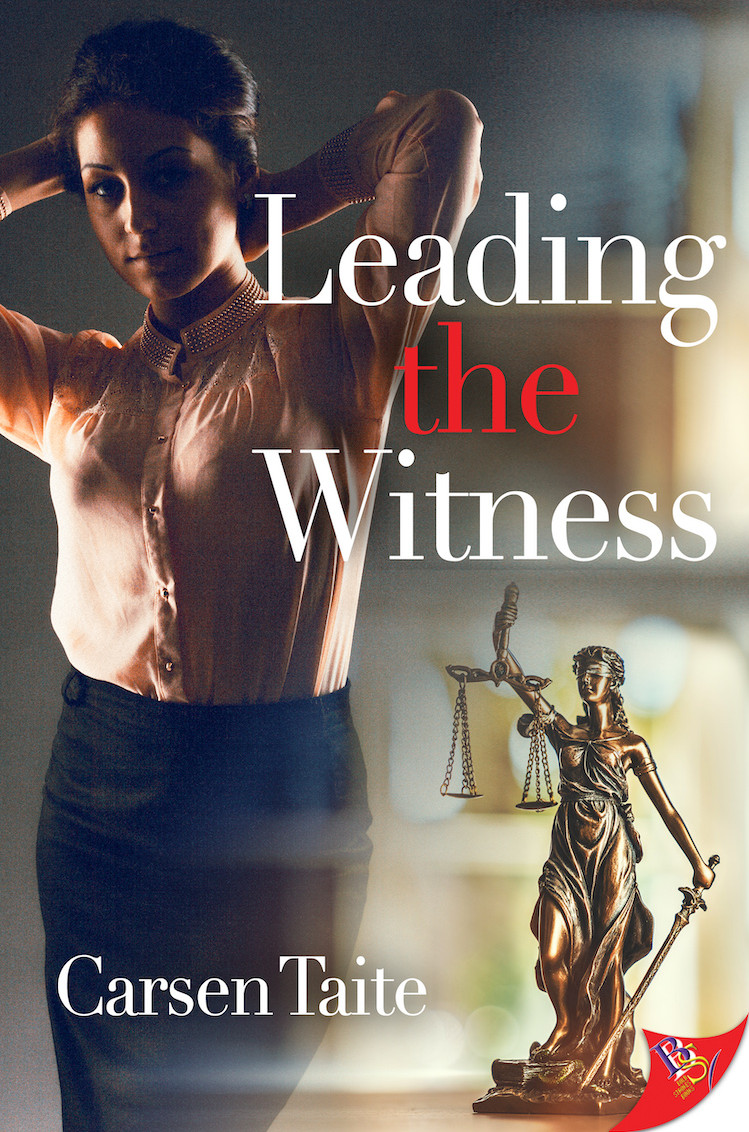 Carsen has ONE EBOOK of her recent release, Leading the Witness. Catherine goes from attorney to witness when her past resurfaces — the man who kidnapped her. Veteran prosecutor Starr will do whatever it takes to win, and the case Catherine is supposed to be a witness on is the case of a lifetime, even as the two butt heads. But Starr can't deny how attractive Catherine is, and maybe there's something percolating between the two, as well.
A.L. BROOKS winner – bellarose1997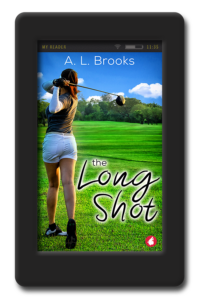 A.L. has ONE EBOOK copy of The Long Shot up for grabs. TV producer Adrienne wants to do a documentary on talented golfer Morgan. But Morgan's reserved, and feels Adrienne's project is an invasion of her privacy. Will Adrienne get this thing produced? Will Morgan allow it? More importantly, what's the deal with this attraction Adrienne feels for her?
LYNN AMES winner – Kim R


Lynn has ONE AUDIOBOOK of her WWII romance Secrets Well Kept. Nora ends up in a top secret project that could help the Allies win the war. Mary accepts a cryptic job opportunity. These two women are drawn together under impossible circumstances.
CHRIS PAYNTER winner – caffiore


Award-winning author Chris has ONE EBOOK of To Love Free ready for a winner. Artist Madison lives with her daughter in Florida, where she hasn't been able to create since her wife died of cancer three years earlier. Supermodel Gabrielle ends up in the same town for the last of her chemotherapy. Her prognosis is excellent, but she has a lot to figure out, especially when she and Madison start a friendship.
BARBARA WINKES winner – dixiecat69


Barbara is offering ONE EBOOK of Indiscretions, book 1 in her Carpenter/Harding detective series. Officer Ellie Harding and detective Jordan Carpenter face not only individual challenges, but the ramifications of an attraction to each other. Couple that with dangers from a sadistic killer, and anything could happen.
MELISSA TEREZE winner – bardwolf


Melissa has ONE EBOOK of Heat of Summer to warm you up. Summer jets off to Spain to focus on creating a life she loves. Women are the last thing on her mind…until she sees Prue on the hotel balcony.
WENDY HUDSON winner – AC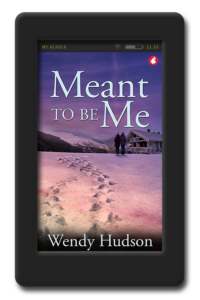 Wendy has ONE EBOOK of Meant to Be Me all wrapped up and ready to go! A chance meeting on a bridge in Scotland binds three women's lives together in an unexpected love triangle. What happens when it unravels?
ELENA GRAF winner – Pat H


Elena has ONE EBOOK of High October in the magical elf giveaway machine. Liz and Maggie were college roommates until events pulled them apart. Forty years later, they meet again. Is that too long to wait for the one you love? Or not?
RACHEL SPANGLER winner – jsjarvis71


Rachel has ONE EBOOK of Fire and Ice to give away! One word friends. CURLING. And not the hair kind. No, the ice, brooms, and rocks kind. A disgraced reporter and a rising curling star need each other more than they are willing to admit.
PUBLISHERS

AFFINITY RAINBOW PUBLICATIONS winner – Trix
Affinity is offering ONE EBOOK, WINNER'S CHOICE, so get on over to their website and see the goodies.


BOLD STROKES BOOKS winner – Nyssa Mackinnon
Bold Strokes Books are offering ONE EBOOK, WINNER'S CHOICE. Go check out the awesome at their site. NOTE: BSB will fulfill all winnings after the conclusion of the Hootenanny.

BYWATER BOOKS winner – Wyndde
Bywater Books is offering ONE EBOOK, WINNER'S CHOICE. Y'all gotta see the good stuff at their site.

DESERT PALM PRESS winner – Jae Coleman
ONE EBOOK, WINNER'S CHOICE from Desert Palm is up for grabs! WOO! See the fun stuff at their website.

Dirt Road Books is offering ONE EBOOK, WINNER'S CHOICE. Hit their website to see. winner – Alec

LAUNCH POINT PRESS winner – Beth Gais
Launch Point Press is offering ONE EBOOK, winner's choice, from THIS SPECIAL HOOTENANNY LINK. Click and find out about all the goodies!

SAPPHIRE BOOKS winner – larryg5751
Sapphire is offering ONE EBOOK, WINNER'S CHOICE! Go see all the awesome at their site.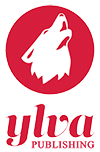 YLVA PUBLISHING winner – Svetla
Ylva is offering ONE EBOOK, WINNER'S CHOICE. Go browse right now. NOTE: Ylva will fulfill all ebook winnings beginning January 7.