MUAH HA HA! We told you. WE TOLD YOU this is nutty fun times! Did you all have fun on Day 1? DID YOU? We sure hope so.
BECAUSE THERE ARE STILL 11 DAYS TO GO. So get some caffeine (if that's your jam) and settle in, friends, cuz WE ARE JUST GETTING STARTED.
Welcome to Day 2 of the Women and Words Hootenanny and THANK YOU SO MUCH to all the authors and publishers who so generously provided books for us to give away in a mass holiday frenzy. We could not do this without you, and we're so very grateful every time it happens. Thanks to YOU, too, dear readers, because we sure couldn't do this without you, either.
And omg please throw props to Jove for her mad awesome banners this year, an awesome tribute to all the elf-dom that goes on back in here.
The elves are figuring out their fiesta groove, and right now a bunch of them are making several batches of fudge in various flavors, including butterscotch, peppermint, caramel, white chocolate — oh, God. I think they may actually have mixed all of those flavors together for a couple of batches. My teeth are hurting at the thought of all that sugar.
They've got an even bigger disco ball (is that even possible?) in the living room and one of them is currently swinging back and forth on it singing Miley Cyrus's "Wrecking Ball" (imagine if you sped up Miley's voice to sound like the Chipmunks and you'll get an idea of what that's about). And they've got the eggnog already flowing. The neighbors are totally enabling the elves' eggnog habit because they keep dropping cartons off. I think secretly they're highly amused at us having to put up with the elves on eggnog.
I saw the reindeer out front decorating the trees — several strings of lights are now hanging off the leafless apple tree…it looks like they just flung them up there but I have to admit, that giant jumble of lights is still kind of pretty even though it looks like the tree has a rat's nest hairdo.
I…think I'd better go find Tucker. Because he's generally the instigator in a lot of this…brb…
Um…found him…
Yep. This is gonna be a long Hootenanny. LOL
Anyway!
To enter, leave a comment below. Please include your email in the comment fill-out form but NOT in the comment body (we're saving you from spambots).
One entry per person per day. Let us share the luv!
We give the books away in the order they're listed. So the first person drawn wins the first book and so on. Otherwise, we'd get really confused and that just isn't happy fun times.
Authors, if you have a book featured today, please don't enter. Because winning your own book kinda sucks.
We close at 9 PM EST U.S. (world clock link) and start the drawing right quick.
We notify winners by email right after we draw them and post their names next to their prize. If you see your name as a winner but you don't have an email from us, check your spam filter. If you still don't see an email from us, drop us a line at the contact link.
[hint: "Hark! The Herald Angels Sing"]
Hark! The merry elves do sing
Awesome! Look at all this bling!
Books are here and reading wild
We're all here so crank the dial
Joyful all our cupcakes rise
Join the snowballs in the skies
With the neighbors all proclaim
Make the s'mores over the flame
Wild we play our music high…
Loud so you can't hear us cry
Lord we're here with all the books
Hope you've got Kindles and Nooks.
Wrapped in tinsel where's the tree
O where the hell is that tree
We have books they're all around
Soon we'll find them
Time will tell
We! Have! Books!
They're here somewhere
And we'll find them…
what the hell…
And here you go! Have fun and good luck!
CLIFFORD MAE HENDERSON winner – Karen (khesse)


Award-winning Cliffi is giving away ONE EBOOK of Perfect Little Worlds. A secret one sister holds. And a catastrophic event that brings them together. Win and see what happens!
BRENDA MURPHY winner – Bev D


Brenda has ONE EBOOK copy of Knotted Legacy to steam up your windows. Martha, head mistress of Rowan House, goes to Italy to sooth her wounded soul after a bitter split from her lover, where she meets Lucia. But Martha has a secret, and when an extortionist shows up, she and Lucia have to join forces to save Rowan House.
ERIN DUTTON winner – Faye Ferdinandus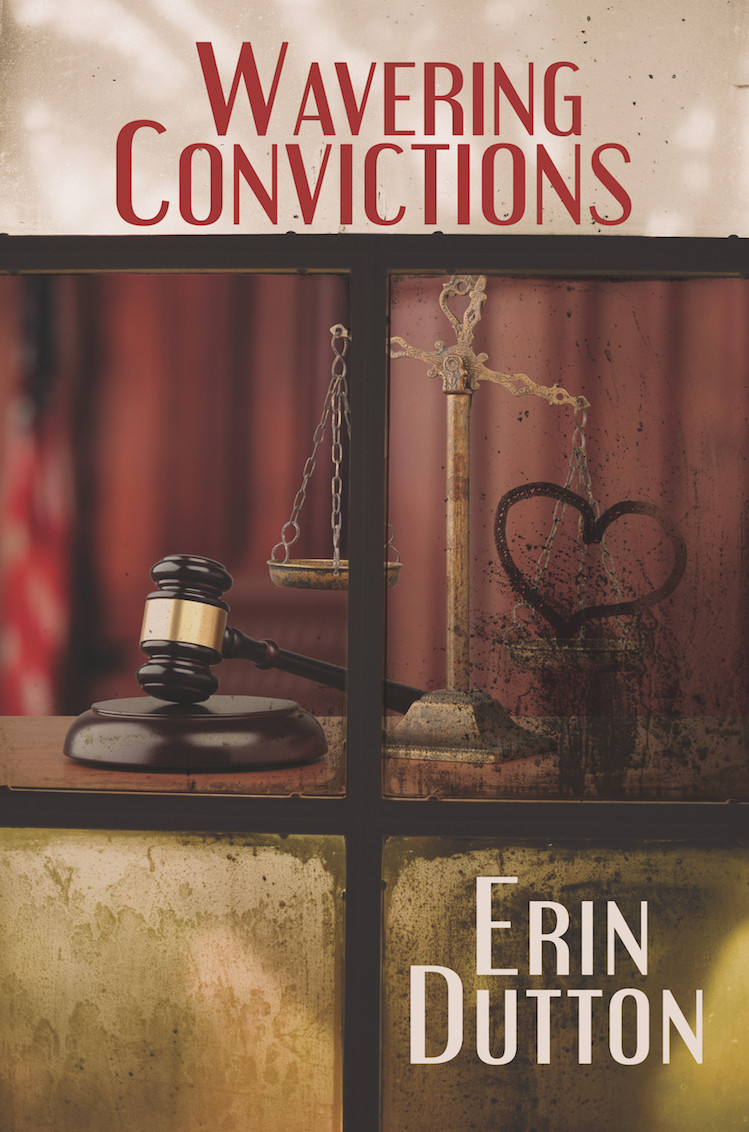 Erin has ONE EBOOK copy of her latest, Wavering Convictions, to give away. Maggie lives in fear after an attack, and now she has to face her attacker in court. At the courthouse, she meets Ally, who has always been her brother's hero. Now she's at the courthouse to support him in facing up to his mistakes. There's an attraction, but then Maggie finds out who Ally's brother is…
ANNETTE MORI winner – Betty Harmon


Annette has ONE EBOOK, WINNER'S CHOICE OF HER WORK, to give away. Romance? Intrigue? Intensity? Check out all her books right HERE.
$20 AMAZON GIFT CARD winner – Nan


XOXOXO TO YOU
CHRIS PAYNTER winner – Kerstin


Chris has ONE EBOOK of Two for the Show for a winner. Amy Perry is playing baseball in the big leagues, dealing with opposition from her male teammates. She has the support of her partner and a sportswriter. Tragedy throws her off her game and strains her relationship with her partner. Help comes from unexpected sources, but can she and her relationship weather the storm? Win and see.
EMMA STERNER-RADLEY winner – Dorothy Hermes


Emma has ONE AUDIOBOOK copy of Greengage Plots, her cosy, feel-good romcom to give away. Kit is new to the quirky British isle of Greengage and finds out that just about anything can happen here.
KC RICHARDSON winner – JoyJoy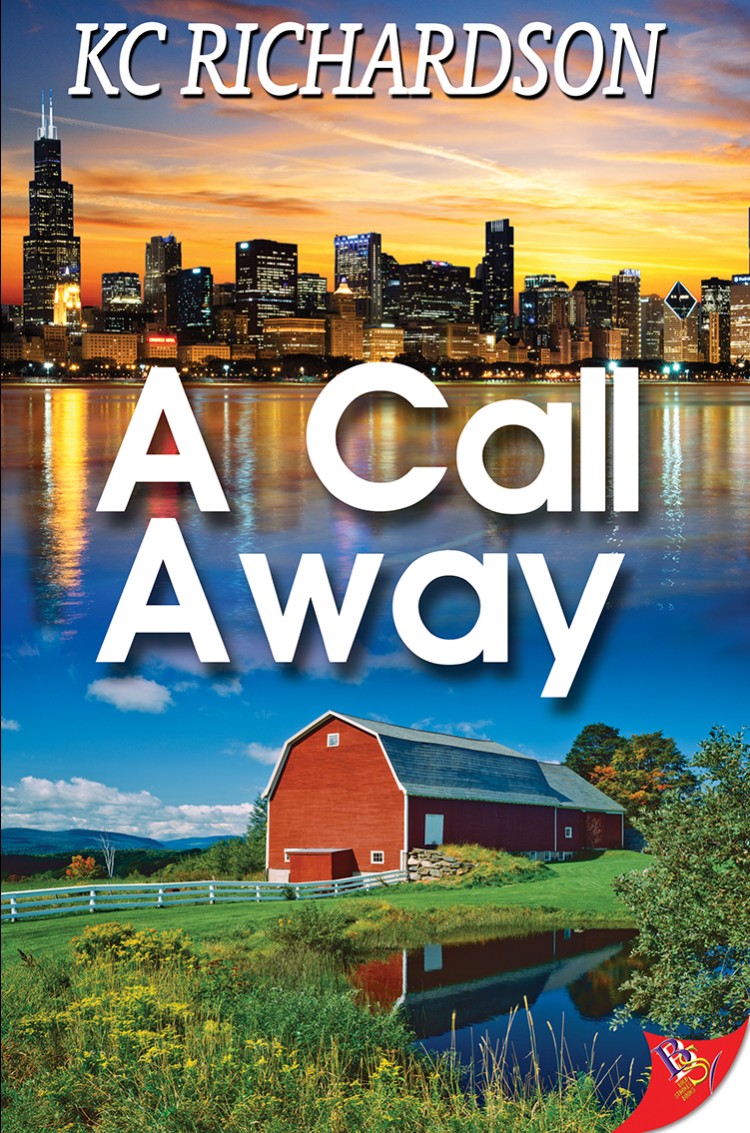 KC has ONE EBOOK of A Call Away all wrapped and ready to go. Sydney's grandmother leaves her a farmhouse in Iowa and Sydney has to go deal with it. But then there's writer Abby, who's been living on the farm most of her life.
CHRIS ZETT winner – Brooke Carr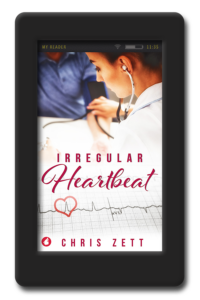 Chris has ONE PAPERBACK of Irregular Heartbeat for some lucky reader. Diana is pursuing another career in emergency medicine. And possibly an interest in her mentor.
KIM TAYLOR BLAKEMORE winner – Inger Richardson


Kim has ONE PAPERBACK copy of The Companion all set to go. It's 1855 in New Hampshire, and Lucy Blunt awaits execution for a double murder. Murderess or victim? Only Lucy knows the truth and as the gallows loom closer, her allies work to have her sentence overturned, but how much of her story can they trust?
RENÉE BESS winner – Shannon McClure


Renée has ONE EBOOK of The Butterfly Moments. Alana, a burned-out parole officer, is ready to move on to something else, but then she's put in charge of a renegade officer who intrigues her. Until she meets Detective Johnetta Jones…
GILL MCKNIGHT winner – reet338


Dirt Road Books has ONE EBOOK copy of Gill's latest release, Borage. Coven politics are tricky, and when a magical critter begins syphoning off The Plague Tree Coven's hard cash, novice witch Astral Projector is chosen to hunt it down at a mysterious corporate firm whose CEO is equal parts mysterious, aloof, but oh, so alluring.
ELLE HYDEN winner – Ali Cook


Elle has ONE EBOOK of her latest, Lost and Found. "Two lost souls are on a collision course. One searching for a life partner while the other mourns the loss of hers…Selina and Rea's paths crossed many times in the past, but they'd never connected. Now they are being inescapably drawn together by fate, desire, and a touch of the mystical. Will love and trust prevail over loss and fear, so they can have their shot at being found forever?"
K'ANNE MEINEL winner – Sandy (Sandy R)


K'Anne has ONE EBOOK of Doctored up for grabs. Deanna has worked hard to become the doctor she is, and ends up in Africa where she meets Madison, a skilled nurse. They connect, but Deanna loses her to a misunderstanding until somehow, they end up working at the same hospital…
K ATEN winner – konyvolvaso


K's got ONE PAPERBACK of Running from Forever all set to mail out. Commitment-shy Sarah's been on the road for a while following her musical dreams. Seeking a little stability, she heads back home, where she meets her sister's boss. And that's a whole other story.
AURORA REY winner – Sally Chatelain-Rovelstad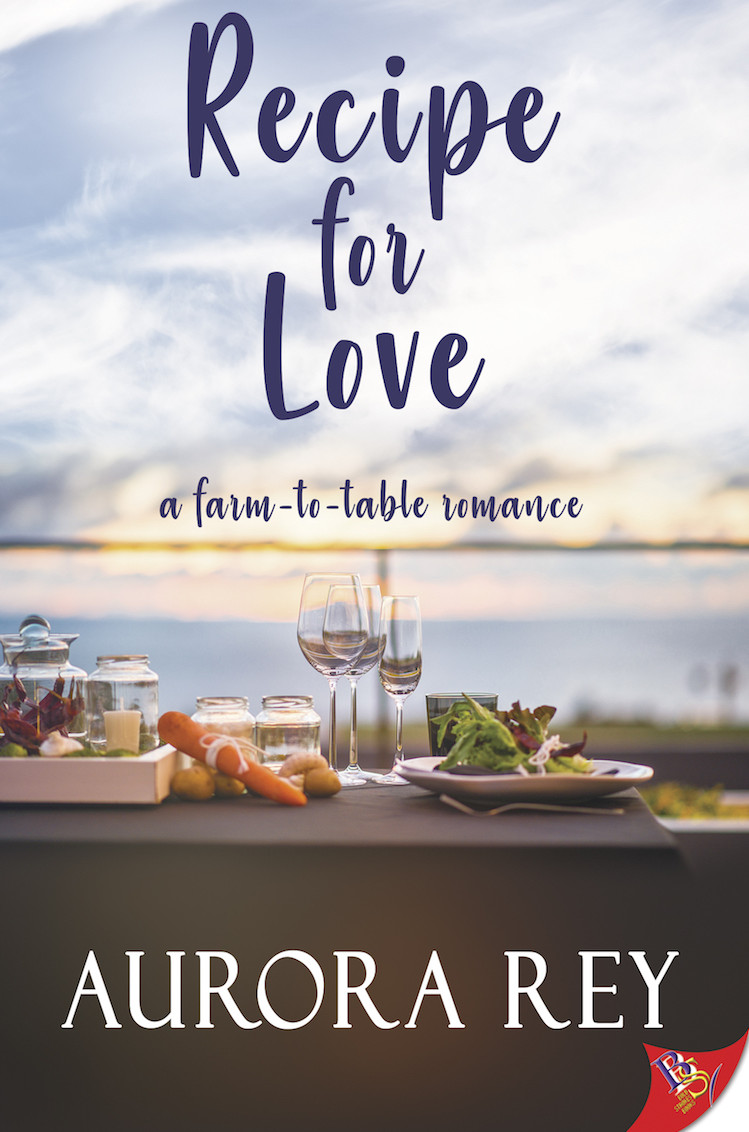 Aurora has ONE EBOOK copy of Recipe for Love, her recent release. Hannah's not a fan of fancy chefs or restaurants, but that's what her farm needs to survive. So she's initially thrilled when a local restaurant wants to feature her produce. Until she meets the egotistical but really attractive head chef. Win and find out what happens!
DIANE MARINA winner – Frankie HERRERA


Diane has ONE AUDIOBOOK of After the Glitter Fades. Siena is a film star and tabloid darling with a big secret. Julia is an out news anchor with an expanding circle of celebrity friends that eventually includes Siena…
LOLA KEELEY winner – Jamie W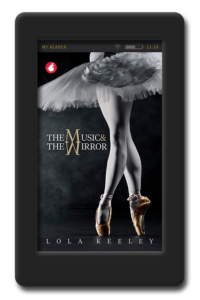 Lola has ONE AUDIOBOOK of the Music and the Mirror. Anna is the newest member of an elite ballet company. Competition is fierce, amidst jealousy, sabotage, and injury. And then there's Anna's mysterious idol, Victoria.
T.B. MARKINSON winner – Alicia Boucher


T.B. has ONE EBOOK of Reservations of the Heart for one of you groovy readers. Doctor Stella has spent the last few years avoiding connection after being blind-sided with a divorce. Aurora is reeling from the revelation of a long-held family secret, and ends up taking a temporary job at a local medical college. Where she meets Stella.
CATHERINE MAIORISI winner – Bobbi


Catherine has ONE PAPERBACK copy of Ready for Love, which is HOT OFF THE PRESS! Renee Rousseau finds herself torn between her unrequited love for the woman who is now marrying someone else in Paris. But then she runs into another woman from her past and suddenly things are even more confusing. Win and find out what happens.
MARIAN SNOWE and RUBY GRANDIN winner – cw


Marian and Ruby are offering ONE EBOOK copy of Homecoming. Scarlett's life is a mess. Her business tanked, her girlfriend bailed, and her roommate moved out. So she packs up and returns to the small town where she grew up, where Joan, her high school girlfriend still lives. Joan, who already broke her heart once. And now here they are again…
ANNA FERRARA winner – Glenda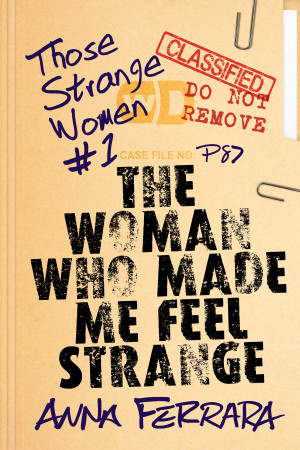 Anna has ONE EBOOK copy of The Woman Who Made Me Feel Strange, a psychological mystery. What's the truth and what's not? Unravel the clues.
JAX MEYER winner – terry525


Jax is offering ONE EBOOK copy of Dal Segno, in which a retired Marine decides to take up music and makes an unexpected connection.
MB AUSTIN winner – terrihead1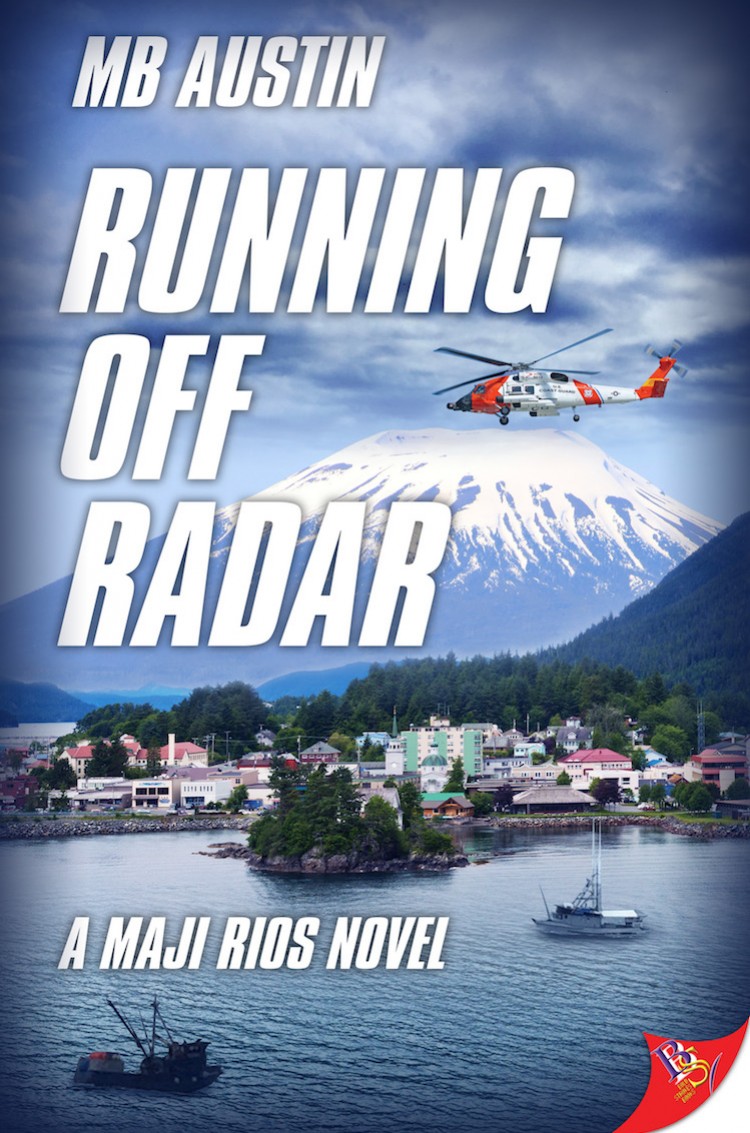 MB has ONE EBOOK of Running off Radar. Covert op Maji's best friend was right. She was an idiot to break up with Rose, her girlfriend, so she's trying to make it work, but when danger intrudes on their vacation, Rose begins to wonder if the relationship is worth the stress.
LOUISA KELLEY winner – piscesmoon2u


Dirt Road Books has ONE EBOOK of Louisa's dragon-shifter suspense/romance Fianna the Gold ready to go! Abbie doesn't understand why weird things keep happening to her, or why she's a compulsive thief. Fianna, a dragon with the House of Gold, might have some answers for her.
CATHERINE LANE winner – Karen Wales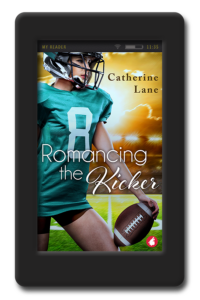 Catherine has ONE EBOOK of Romancing the Kicker ready for you! Parker's recruited as a point kicker for a professional American football team. She knows it's a PR stunt, but whatever. Carly is one of the new trainers. The rule is, don't get involved with players…
ANDI MARQUETTE winner – vennic


Andi's got ONE EBOOK copy of If Looks Could Kill, the romantic suspense novel she likes to call a mashup of Jane Bond and Devil Wears Prada.
JAZZY MITCHELL winner – Colleen


Jazzy has ONE EBOOK copy of You Matter up for grabs. Reggie Esposito is nearly killed by a disgruntled former client. Her paralegal Chrissy stops him, but is wounded in the process. While recuperating with Reggie, their relationship deepens into something more.
RENEE ROMAN – winner – E Reader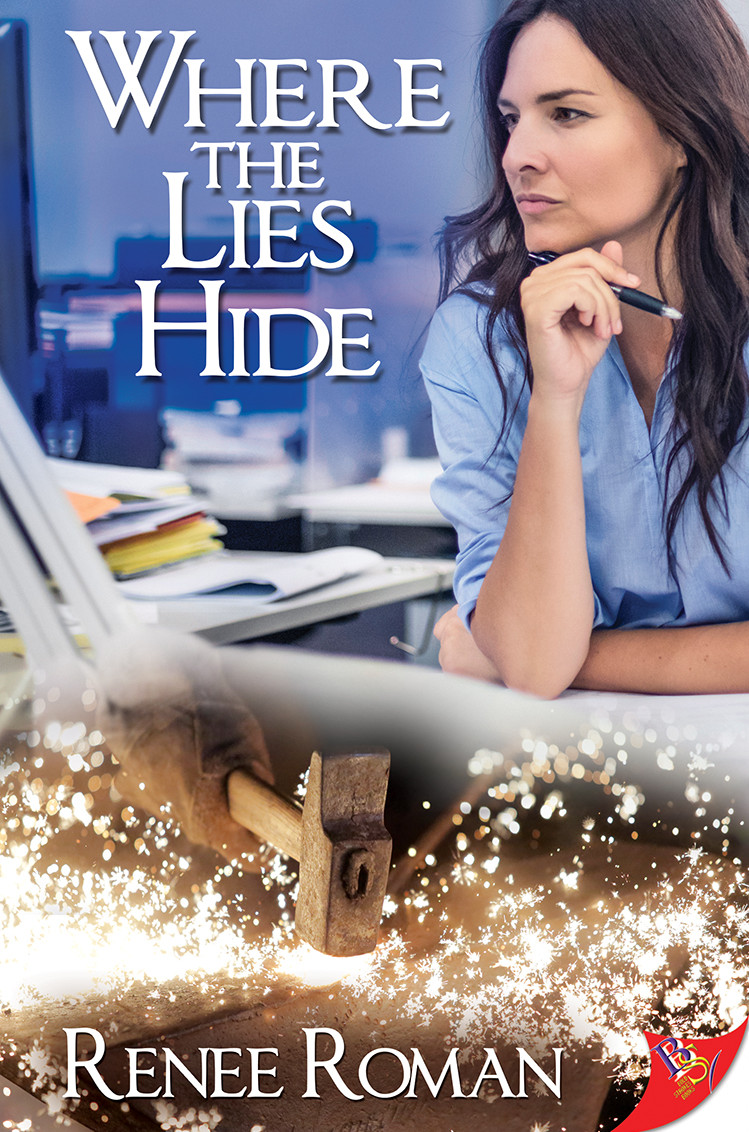 Renee has ONE EBOOK of Where the Lies Hide all ready to go. Sarah hires a PI to find the brother she only just learned she had. Cam digs into the case, but finds more than either of them bargained for and she's torn between keeping Sarah safe and doing the job.
ANN ETTER and CAREN WERLINGER winner – beachwench


Ann is the narrator for the audio version of Caren's book When the Stars Sang, and Ann has ONE AUDIOBOOK copy to give away. Kathleen leaves her girlfriend, leaves her job, and moves back to the island where her brother drowned 25 years ago. But the islanders aren't glad to see her, since her arrival stirs unwelcome memories. Molly is sure Kathleen will leave at the first sign of trouble. But she doesn't. Maybe there's more to her than she thought.
PUBLISHERS

AFFINITY RAINBOW PUBLICATIONS winner – Anthony
Affinity is offering ONE EBOOK, WINNER'S CHOICE, so get on over to their website and see the goodies.


BOLD STROKES BOOKS winner – qoroth
Bold Strokes Books are offering ONE EBOOK, WINNER'S CHOICE. Go check out the awesome at their site. NOTE: BSB will fulfill all winnings after the conclusion of the Hootenanny.

BYWATER BOOKS winner – Monica Ramos
Bywater Books is offering ONE EBOOK, WINNER'S CHOICE. Y'all gotta see the good stuff at their site.

DESERT PALM PRESS winner – Erin Zimer
ONE EBOOK, WINNER'S CHOICE from Desert Palm is up for grabs! WOO! See the fun stuff at their website.

DIRT ROAD BOOKS
Dirt Road Books is offering ONE EBOOK, WINNER'S CHOICE. Hit their website to see. winner – Marie Foose

LAUNCH POINT PRESS winner – Kristianne
Launch Point Press is offering ONE EBOOK, winner's choice, from THIS SPECIAL HOOTENANNY LINK. Click and find out about all the goodies!

SAPPHIRE BOOKS winner – Cheryl H
Sapphire is offering ONE EBOOK, WINNER'S CHOICE! Go see all the awesome at their site.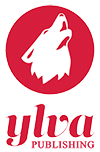 YLVA PUBLISHING winner – Kris
Ylva is offering ONE EBOOK, WINNER'S CHOICE. Go browse right now. NOTE: Ylva will fulfill all ebook winnings beginning January 7.