No, I totally don't know where the chocolate chips are. And where is the coffee —
OH! HI! Hello, my leaping lords, ladies, and noblepersons! WELCOME to Day 3 of the giant-ass WTF did they think they were doing Women and Words Hootenanny!
I am pleased that the elves didn't eat all the fudge they made yesterday. They went caroling around the cul-de-sac and handed pieces out to the neighbors and then decided they should do their own choreographed version of Riverdance. I…did not know they enjoyed that. But it is a sight to behold, elf clogging. They tend to be a lot faster than mere mortals, so it's like you're watching a sped-up version of the dance. It's oddly hypnotic.
I didn't realize that reindeer could clog, too…
Who knew they could be so delicate with their hooves?
And LOL this is totally a big gay elven version of Riverdance. I did not see that coming. And now I'm thinking this might be a theme for a few days during this par-tay. Some of the elves invited friends and relatives from across the pond to participate this year, and I'm pretty sure we're going to have a lot of new things going on.
Tucker just told me that some of them are making traditional British pudding right now. Well, that'll be fun! Except…doesn't that involve open flame for presentation?
Oh, Lord…
TUCKER! Where are you going with that fire starter?

Let me go check on that…in the meantime, here's your reminder:
To enter, leave a comment below. Please include your email in the comment fill-out form but NOT in the comment body (we're saving you from spambots).
One entry per person per day. Let us share the luv!
We give the books away in the order they appear. So the first person drawn wins the first book listed, the second the second, and so on. We're trying to keep our wigs from flying off. Trust us. You'll be thankful that doesn't happen.
Authors, if you have a book featured today, please don't enter. Because if you won your own book, that would just be…icky.
We close at 9 PM EST U.S. (world clock link) and start the drawing ASAP.
We notify winners by email right after we draw them and post their names next to their prize. If you see your name as a winner but you don't have an email from us, check your spam filter. If you still don't see an email from us, drop us a line at the contact link.
THANK YOU so much, authors and publishers, for your generosity! You make this possible, as do YOU, readers!
[hint: "Deck the Halls"]
Bring the books cuz we're so jolly
Fa la la la la la la la la
We're the reason for the holly
Fa la la la la la la la la
Don we now our GAY apparel
Fa la la la la la la la la
It's always gay, says this carol
Fa la la la la la la la la
[dance around to the chorus]
See the blazing Yule before us
Fa la la la la la la la la
Cuz the elves just burned the smore-esss
Fa la la la la la la la la
Follow us for reading pleasure
Fa la la la la la la la la
Some books might tell of pirate treasure
Fa la la la la la la la la
[moar dancing plz]
Look away from reindeer asses
Fa la la la la la la la la
They're so sassy with their dances
Fa la la la la la la la la
We sing silly all together
Fa la la la la la la la la
We don't care about the weather
Fa la la la la la la la la
[dancing! WHEEEE!]
And now look! The goodies! Good luck!
CAREN WERLINGER winner – Walki


Caren has ONE EBOOK of Neither Present Time ready for a winner. The lives of three women will intertwine across time and space after one of them finds a book with a romantic inscription dated 1945.
MELISSA TEREZE winner – Stephanie M


Melissa has ONE EBOOK copy of The Arrangement ready. Businesswoman Sam Phillips is fine with her single life. Alexis Foster wasn't looking for love, especially not as a high-class escort involved in a series of "arrangements." And then a simple decision changed their lives.
SACCHI GREEN winner – Cyndi Heet


Sacchi has ONE EBOOK copy of her latest collection of short stories, Wild Rides. Sex, romance, adventure, introspection in setting both historical and contemporary. This is sure to heat up your holidays.
BRIDGET ESSEX winner – Lawrence7987


Bridget's bringing the holiday cheer with ONE EBOOK copy of Holiday Wolfpack, featuring three romantic novellas featuring…werewolves. Trust us on this. You'll love 'em.
YVONNE HEIDT winner – Jen Winther


Yvonne has ONE EBOOK copy of her latest release, Paradigm. Jazz works nights in the most haunted sanitarium in the country, where she's in charge of special effects for thrill-seeking tourists. But not all of the disturbing things that happen here are part of the show. There's something more sinister at work, and Gypsy, host of the TV show Paradigm, which investigates the paranormal, might be able to help.
NIAMH MURPHY Angela Merry Pavlica winner –


Niamh has ONE EBOOK copy of her latest release, Outlaw, a lesbian retelling of the tale of Robyn Hood (how could you not want to read that…). Here's your chance to win a copy!
ANNE HAGAN winner – Maddy


Anne has ONE PAPERBACK copy of her latest, Steel City Confidential, book 1 of her new series. Pam's been on the run from the law for years, and so far, she's dodged it. Though she and her spouse Charlotte are aging, they hope to enjoy their golden years and forget about the past. Except that never works out, does it? Evidence points to Pam as a possible murder suspect, and Rochelle and her little law firm take Pam's case pro bono, only to find out that clients aren't always honest…
ALISON SOLOMON winner – Kas


Alison has ONE EBOOK ready! Here, Winn knows her memory's getting bad, but how exactly did she end up in jail accused of kidnapping two foster kids? Win and find out.
A.E. RADLEY winner – Consort to Mavis Applewater


A.E. has ONE EBOOK copy of A Swedish Christmas Fairy Tale for even more holiday spirit. Amber's about to lose her job at a London publishing house, but she gets one more chance if she can get the rights to the popular collection of Lund fairy tales. From the notoriously reclusive rights-holder, Emilia Lund, who agrees to meet with Amanda in Sweden — under her strict conditions. And thus the stage is set.
S.W. ANDERSEN winner – Sphin


S.W. has ONE EBOOK copy of The Love Doctor for all that ails you. Sofia has built a business on helping others find their one true connection. A new client hired her and her business partner to help re-kindle a relationship with a long-time crush, and then there's an unexpected turn of events…
JOVE BELLE winner – Abbey Seney


Jove has ONE EBOOK copy of Bitterroot Queen wrapped up with a virtual bow. Sam packs up her teenaged daughter and leaves Las Vegas to open a motel in Bitterroot, Idaho. Olly's home has always been the road, but when Sam advertises for skilled labor at unskilled prices, Olly's the only one who responds. And sometimes exactly what you need is right in front of you.
BETH BURNETT winner – Ame


Beth (writing as E.A. Van Stralen) has ONE EBOOK copy of Coyote Ate the Stars, in which Coyote Jones, who has spent his life in hiding, obese and disfigured. When his dead father shows up and asks him to come to another world to save it from destruction, Coyote has to face his self-imposed prison.
MB PANICHI winner – Lynn


MB has ONE EBOOK copy of her brand spankin' new release, Blood and Roses. It's Earth year 2453 and Ari, lead guitarist for a slam-thrash band is about to go on her first interstellar tour with the band, along with their new bassist Rhynn, who can match Ari beat by beat in more ways than one. But somewhere in the fandom is a demented stalker determined to win Ari's affections.
BRENDA MURPHY winner – Hins51


Brenda has ONE EBOOK copy of Sum of the Whole, about Jaya, security operative and mistress at Rowan House. Six years earlier, she had fallen hard for Sarah, who left, unwilling to be Jaya's possession. But here they are again, agreeing to try again. When a former client threatens to expose Sarah, Jaya will do everything to protect her.
CARRIE L. CARR winner – DJ


Carrie has ONE EBOOK of Destiny's Bridge, Book 1 in the Somerville Series. Realtor Amanda is on an errand in a storm that washes out a bridge. She can't get back to town and instead is thrown into the path of rancher Lex. With the bridge out, the weather against them, and a pack of rustlers, they both have their hands full.
ONA MARAE winner – Tina Appel


Ona has ONE EBOOK copy of Gum for Gracie, her debut novel. It's the summer of 1974, and Bobbi's life is going along great. Except her twin sister is trapped in an abusive relationship with a man, and Bobbi wants to help her and her nieces escape. Can they do it? And can they survive that and the aftermath? (Trigger warning.)
PATTY SCHRAMM winner – Tineke


Patty has ONE EBOOK copy of Finding Gracie's Glory, book 1 in the Yukon Romance series. Gracie is trying to heal from an abusive relationship and finds solace in the Yukon, where she meets Liv, who runs the family mining company and whose heart was broken years ago…win and find out what happens.
RENÉE DAHLIA winner – bookzombie6


Renée has ONE EBOOK copy of Liability just waiting to shoot out across the interwebs. Ex-porn star Neve has just opened a mechanic shop so she can pursue her dream of restoring old cars. Crashing one of them into someone's garden wall might end that, but the owner of the wall, Jessica, happens to have been a fan of hers, and offers to invest in her business. Neve takes it, since Jessica doesn't seem to judge her for her past. Which has a funny way of catching up to you…
JAX MEYER winner – Helen


Jax has ONE EBOOK copy of her latest, Rising from Ash, in which Phoenix takes a job as a cook at the South Pole, trying to get away from issues in her life. Also working at the research station is astrophysicist Ashley. This posting is key to her goal to become a Mars colonist, and avoiding the complications of dating in a society that doesn't understand asexuality is a bonus. These two women collide in every possible way, but living at the bottom of the world may help them find common ground.
ERIN WADE winner – Mary Ann


Erin has ONE EBOOK copy of Two Ways to Die, starring FBI agent Java Jarvis, who in this, the first book in the series, is on the trail of a serial killer.
WENDY HUDSON winner – Vanessa Stockett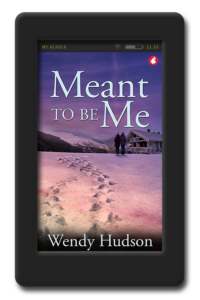 Wendy has ONE EBOOK of Meant to Be Me all wrapped up and ready to go! A chance meeting on a bridge in Scotland binds three women's lives together in an unexpected love triangle. What happens when it unravels?
CHRIS PAYNTER winner – Laura Georgia


Chris has ONE EBOOK copy of Playing for First. Lisa is a sportswriter covering minor league baseball. When she meets Amy, who's working to play in the major leagues, Lisa covers her ascent through the minors, she realizes she's falling for the closeted first baseman. But then she realizes something else. She has deeper feelings than she thought for her best friend, bar owner Frankie.
KATE CHRISTIE winner – Lynn Heilesen


Kate has ONE BOXED SET, EBOOK of her Girls of Summer series, Books 1-3. Soccer (or football, if you're not in the US). Follow the highs and lows of two young promising athletes, Jamie and Emma as they negotiate live, love, and the field.
ANN APTAKER winner – gr8pyrz


Ann has ONE EBOOK COPY of Tarnished Gold, part of her 1950s NYC noir series starring smuggler and dyke-about-town Cantor Gold.
CELESTE CASTRO winner – Debbie Fahlman


Celeste is giving away ONE EBOOK of Homecoming. Dusty is a speaker and best-selling author. On a speaking engagement in her Idaho hometown, she and another woman end up stuck in a cabin, where anything could happen.
HARPER BLISS winner – Ashlee Lawson


Harper's got ONE EBOOK copy of French Kissing Season 1. The series follows a group of Parisian women as they navigate love and life.
XAN WEST winner – Katrina


Xan has ONE EBOOK copy of this F/F Chanukah romance in which newly divorced butch Jordan moves into her queer femme friend Leah's spare bedroom. Leah is also an experienced submissive kind educator who owns a sex shop, and has finally come to terms with herself as a gray ace. She comes up with an idea to help them both: 8 kink lessons, one for each night of Chanukah, to help Jordan explore being a novice dominant and to create a more structured space for Leah where she can work on honoring her own consent. Can these two autistic queers find ways to cope with the changes they're making and support each other? Win and find out!
SHANNON HARRIS winner – XenanRoc


Shannon has ONE EBOOK copy of Blueprint for Love all ready to go. Dylan is struggling to raise her daughter after the death of her husband, and has no interest in any kind of romance, but she keeps getting thrown into Kat's orbit, a woman who left her old job and moved halfway across the country to start a new life and career.
PUBLISHERS

AFFINITY RAINBOW PUBLICATIONS winner – sboase888
Affinity is offering ONE EBOOK, WINNER'S CHOICE, so get on over to their website and see the goodies.


BOLD STROKES BOOKS winner – Lira
Bold Strokes Books are offering ONE EBOOK, WINNER'S CHOICE. Go check out the awesome at their site. NOTE: BSB will fulfill all winnings after the conclusion of the Hootenanny.

BYWATER BOOKS winner – Cynthia
Bywater Books is offering ONE EBOOK, WINNER'S CHOICE. Y'all gotta see the good stuff at their site.

DESERT PALM PRESS winner – Angela Grace
ONE EBOOK, WINNER'S CHOICE from Desert Palm is up for grabs! WOO! See the fun stuff at their website.

DIRT ROAD BOOKS winner – amkiamy
Dirt Road Books is offering ONE EBOOK, WINNER'S CHOICE. Hit their website to see.

LAUNCH POINT PRESS winner – Angie Malone
Launch Point Press is offering ONE EBOOK, winner's choice, from THIS SPECIAL HOOTENANNY LINK. Click and find out about all the goodies!

SAPPHIRE BOOKS winner – Devlyn
Sapphire is offering ONE EBOOK, WINNER'S CHOICE! Go see all the awesome at their site.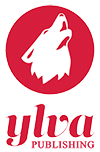 YLVA PUBLISHING winner – kittykatwriter
Ylva is offering ONE EBOOK, WINNER'S CHOICE. Go browse right now. NOTE: Ylva will fulfill all ebook winnings beginning January 7.