Look at YOU! Here we are on DAY 4! How are you feeling? Everything still good? We told you this was some over-the-top giveaway madness. We DID tell you. But nobody ever really believes us until they're in the middle of it and they suddenly realize that WOW THERE ARE ALL THE BOOKS HERE.
Yes, yes there are. And we're SO GLAD you're here to party with us and engage with each other and have happy fun times. THANK YOU. We couldn't do this without you. And A GIANT THANK YOU to all the authors and publishers who are so generous and offer books galore for this event. We truly, truly appreciate you. AND shout-out to Jove for the banners! LOVE THEM! (so does Tucker)
Okay, so we've had several Christmas puddings on fire, now — which is standard practice for that dish, friends but things get way more…burny? with elves. And the elves actually did this really amazing lighting ceremony with them on the back deck. They got twelve ready (representing each day of the Hootenanny) and then set them on fire at the same time while the neighbors cheered and lit up sparklers. It was all very…well, strangely pretty.
And they they promptly served them all up and everybody had at least two pieces. (omg how much brandy is in these…)
Tucker allegedly went to run errands, but I'm pretty sure he's going on another junk food run.
Now the elves have a catwalk going in the back yard, lit up by sparklers in the snow. The elves are doing their "Vogue" impression and the neighbor teens are cheering and following them with their own vogueing.
And now a bunch of the elves are on the roof singing "Rockin' Around the Christmas Tree" and taking turns sliding down the front side into a snow bank. They do this every year and I'm sorry, it never gets old, watching them slide and land in a giggling, goofy heap in the snow.
Where did all the tinsel come from? The elves are buried in it and it's like a rolling, tumbling, living disco ball. That is definitely something you will not see every day. And here comes the pizza delivery person. We get at least a couple of these a day. This is the evening round and whoever pays also provides holiday fudge or a piece of whatever dessert they've worked up.
Yeah, the pizza people really enjoy coming here this time of year. LOL
And now, your reminders, since some of you are joining us right now and may not know how this works:
To enter, leave a comment below. Please include your email in the comment fill-out form but NOT in the comment body (we're saving you from spambots! You'll thank us later!).
One entry per person per day. Let us share the luv! ALL THE LUV!
We give the prizes away in the order they're listed. So the first winner drawn gets the first book listed, the second the second, and so on. It helps us not freak out to do it that way.
Authors, if you have a book featured today, please don't enter. Because boo. Winning your own book? Yikes.
We close at 9 PM EST U.S. (world clock link) and start the drawing SO SOON AFTER OMG.
We notify winners by email right after we draw them and post their names next to their prize. If you see your name as a winner but you don't have an email from us, check your spam filter. If you still don't see an email from us, drop us a line at the contact link.
[hint: "Rockin' Around the Christmas Tree"]
Reading around the Christmas tree
At the Hootenanny bop
Marshmallows stuck where you can see
All the corn we have to pop
Reading around the Christmas tree
Let the season's greetings ring
Later we'll have some pizza pies
And dance so merrily
We all get a sentimental feeling when we hear
Elves all singing we're so jolly
Fill the halls with tons of holly
Reading around the Christmas tree
It's the Hootenanny cray
Tucker is doing the Electric Slide
In the new but retro way
We all have a sentimental feeling
When we hear
Elves all screeching we are jolly
Where's the hall there's too much holly
Reading around the Christmas tree
Have a happy bookfest day
Come on and do the Electric Slide
A new but retro thing!
Now that we're all festive up in here, check out the awesome book-ness! Good luck!
CHEYENNE BLUE winner – elizandersen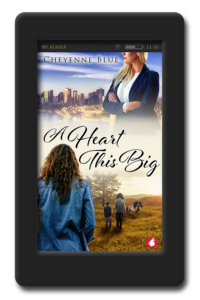 Cheyenne has ONE EBOOK of A Heart This Big, in which Australian country girl Nina runs a program for city kids to experience country life on her farm. A child gets hurt and Nina is threatened with a lawsuit, so she hires high-flying attorney Leigh, who generally has no interest in small cases like this. Or does she?
SACCHI GREEN winner – lesficreader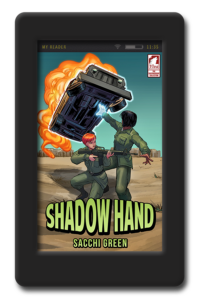 Lambda-winning editor and short story goddess Sacchi expands her repertoire and is offering ONE EBOOK of Shadow Hand, her superhero novel to some lucky winner. A long-buried stone figure of the goddess Ishtar somehow conveys the power to move objects with the mind alone to U.S. Army Lt. Ashton. With the help of her lover Cleo, Ash works to control this power, and possibly harness it in a hazardous rescue.
ANNA BURKE winner – serendipitytott


Anna's got ONE EBOOK of Thorn lined up for you. "When a fatal mistake brings Rowan into the hands of the Huntress, she finds herself trapped in an enchantment that is every bit as alluring as it is cruel."
OCEAN winner – Mary Galat


Ocean has ONE EBOOK of The Curse of Doll Island, a paranormal suspense thriller. In the year 1732, a shaman traps the souls of two women in wax dolls and banishes them to an island. Fast forward to 2019, when Rosie goes on a solo vacation where she meets Devin and they go on a picnic to an island rumored to be haunted by cursed dolls…
BARRETT MAGILL winner – Bethany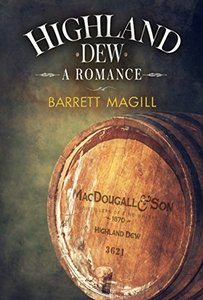 Barrett has ONE AUDIOBOOK of Highland Dew for your listening pleasure! Bryce is West Coast sales director for a global distiller and distribution company. Needing a change, she heads to Scotland to find out more about craft whisky, and to find something new in terms of whisky. And then opportunity presents itself. Will she take it? Win and find out.
JEN SILVER winner – holdingmyselfacountable


Jen has ONE PAPERBACK copy of Deuce all wrapped up and ready to go! Jay had it all in her 20s. Pro tennis career, Charlotte, the love of her life, and a new baby. But Charlotte was lost at sea and Jay is left to raise the child on her own. Except…Charlotte didn't die. She was the sole survivor of her research vessel's crash and for years has no memory of her life before that. Until something triggers her memories…
LYNN AMES winner – Cindy G


Lynn has ONE AUDIOBOOK of Chain Reactions. Scientist Diana learns that her great-aunt Nora, a noted physicist, is dying. Diana hires private-duty nurse Brooke to care for Nora, who watches them get closer and, wanting to help them find the love they deserve, Nora makes a decision that brings past and present onto a collision course.
NICOLE HIGGINBOTHAM-HOGUE winner – Kristin Charles


Nicole has ONE AUDIOBOOK copy of Heart's Content ready to go! This title is part of the Avery Detective Agency series, in which Parker Avery asks Iris Falloney to assist in a murder case in Kansas. Enter Cam Harris, local detective working the case. Sparks fly in all kinds of ways.
KRIS BRYANT winner – Torrais Glenn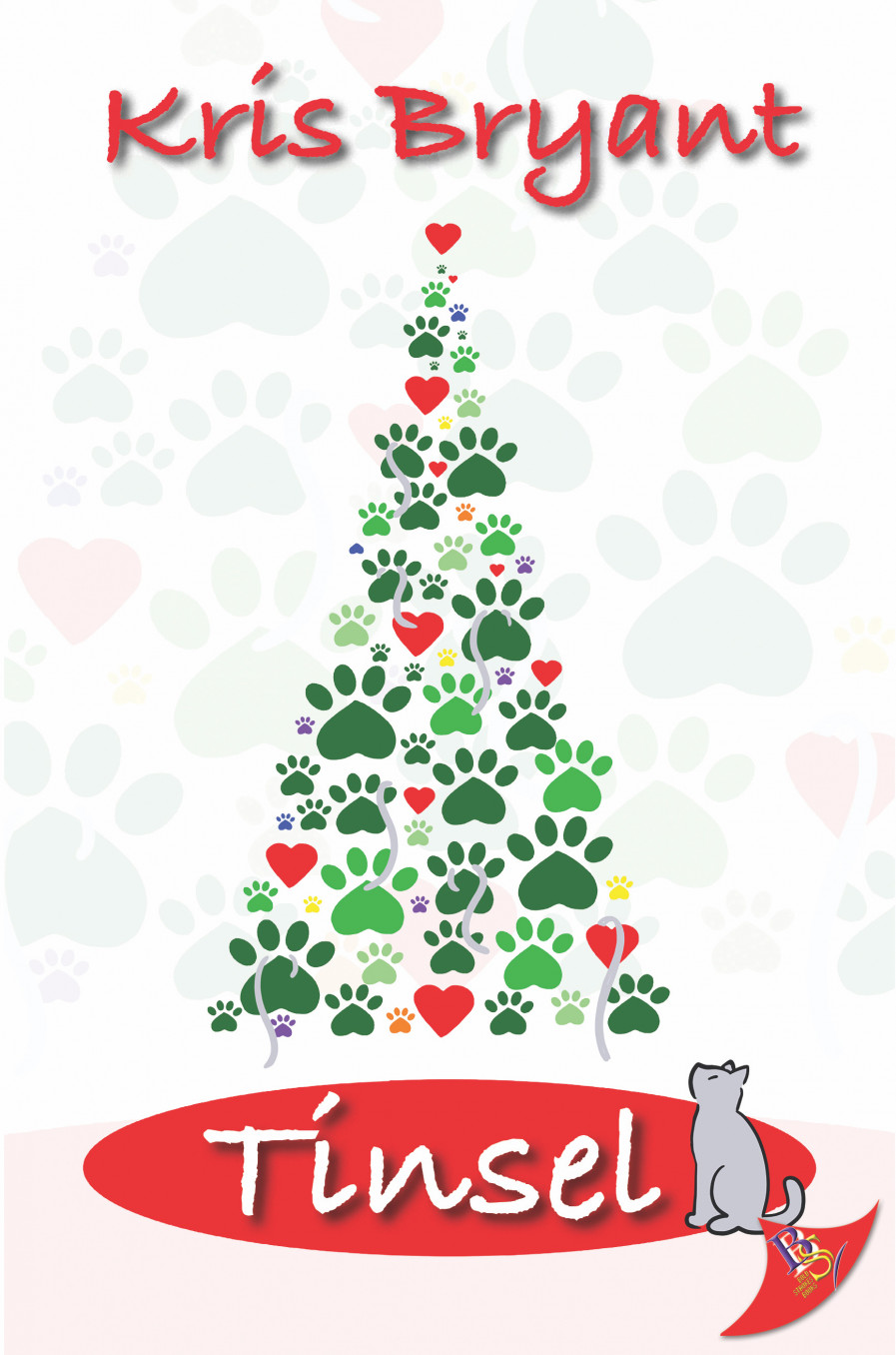 Kris has ONE EBOOK of her holiday romance Tinsel, in which Jessica deals with a break-up before Christmas but a cute stray kitten leads her to a veterinary clinic where she meets the vet, Taylor…
SERENA J. BISHOP winner – Shari Baumer


Serena has ONE PAPERBACK copy of Dreams all wrapped up and ready to go. Aurora leads a pretty mundane life. A job she hates, an ex who ran her off, and a weekly dinner with a friend. But nights are different, because she starts dreaming of a woman who can't even remember her own name. But Aurora falls for her. Can't hurt, right? It's all in her head, right? And then she discovers her dream woman is real…
MARIAN SNOWE winner – Elyssa


Marian has ONE EBOOK copy of her novella Peppermint Kiss, that she JUST PUBLISHED! Tia hates Christmas for very good reasons, and when she inherits a Christmas tree farm, she figures it's the fates just laughing at her. Then the woman who broke her heart in college shows up on her doorstep with nowhere to go…
T.B. MARKINSON and MIRANDA MACLEOD winner – Lori


T.B. has ONE EBOOK of Holly & Ivy to bring a winner some holiday cheer! Holly is a tech genious and the CEO of her own company but if she doesn't come up with a new idea soon, she could lose more than her edge. Ivy is a social worker on an island that practically dies when it's not tourist season. And a huge grant just fell through. And then their paths meet…
PENNY TAYLOR with Gill McKnight – winner – Kay Oliver


Dirt Road Books has ONE EBOOK copy of Penny Taylor's memoir about her first year in the British military in the early 1970s, where she came out and came of age.
ALYSSA LINN PALMER winner – kfemmescorner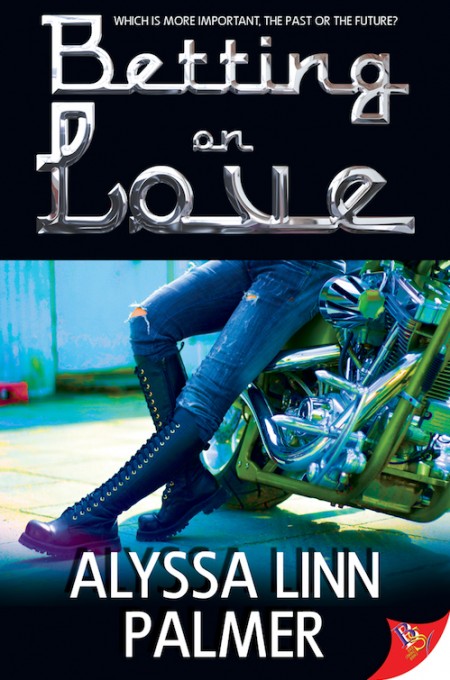 Alyssa has ONE PAPERBACK copy of Betting on Love packaged up and good to go. Elly leaves for the big city, but can't shake the dust of her farming past off her shoes and can't bear to give up the family farm. Her one-time lover Alex still has a hold on her, but Elly has to decide what's more important: the past or the future.
T.T. THOMAS winner – scottiegirl72


T.T. has ONE EBOOK of this historical fiction tale about Queen Victoria's wayward niece against the backdrop of the Boer War.
SAM LEDEL winner – Andi Kent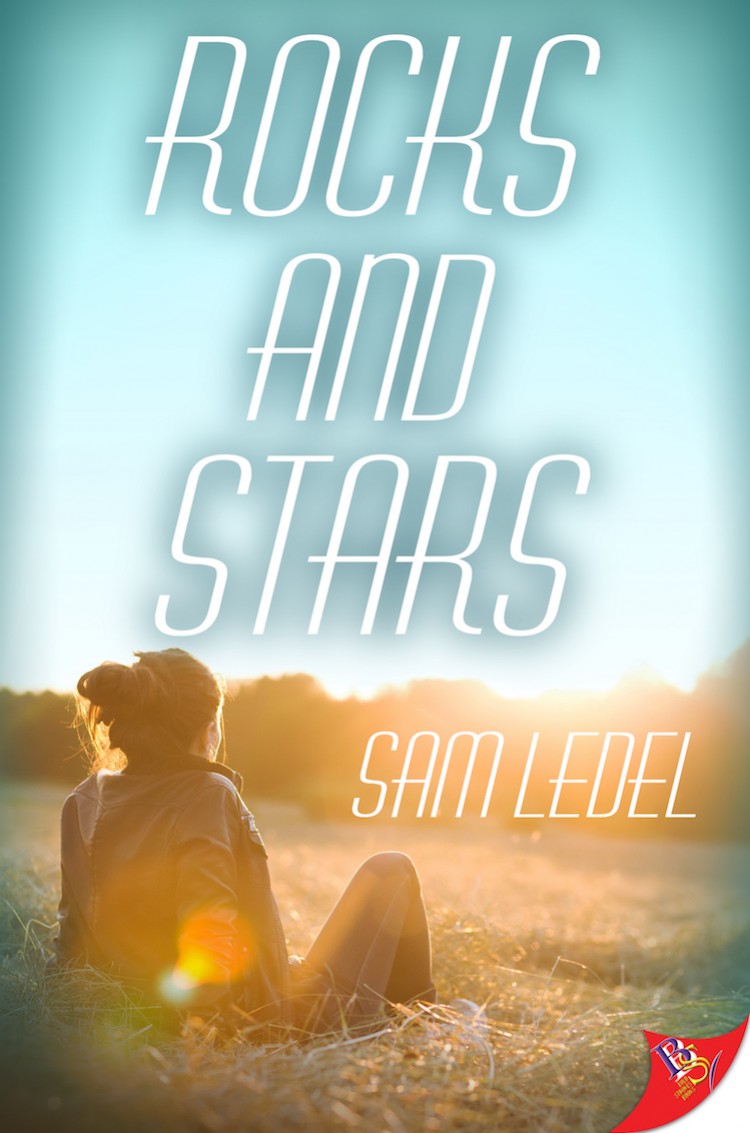 Sam has ONE EBOOK copy of Rocks and Stars up for grabs. Life is good for Kyle Lindsay. And then she starts having feelings for a fellow soccer teammate in high school. When she starts playing Division 1 soccer in college, she has to figure out how to navigate not only her classes, but figure out herself, too.
CLIFFORD MAE HENDERSON winner – Trish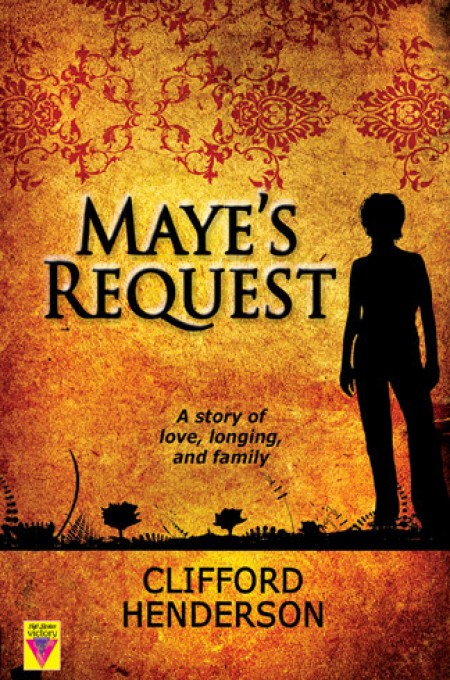 Award-winning author Cliffi has ONE EBOOK of Maye's Request. Brianna is freshly out of college and maybe in love, but she's worried she'll never have a normal relationship because of her weird family upbringing. But when her mom, Maye, is threatened with a possibly fatal illness, she asks Brianna to help her repair a family rift.
ELENA GRAF winner – Henriette


Elena has ONE EBOOK of High October in the magical elf giveaway machine. Liz and Maggie were college roommates until events pulled them apart. Forty years later, they meet again. Is that too long to wait for the one you love? Or not?
CHRIS PAYNTER winner – Valerie


Chris has ONE EBOOK copy of From Third to Home, which continues Chris's Playing for First baseball series. Cincinnati Reds first baseman Amy Perry have one goal for the new season — win the World Series. Amy's wife is also trying to have a baby. Amy's best friend, sportswriter Lisa, has to deal with her estranged father contacting her.
EMMA STERNER-RADLEY winner – Ekezes Kodama


Emma has ONE AUDIOBOOK copy of Greengage Plots, her cosy, feel-good romcom to give away. Kit is new to the quirky British isle of Greengage and finds out that just about anything can happen here.
DIANE MARINA winner – Sue Champeau


Diane has ONE AUDIOBOOK of After the Glitter Fades. Siena is a film star and tabloid darling with a big secret. Julia is an out news anchor with an expanding circle of celebrity friends that eventually includes Siena…
JAE winner – spines in a line


Jae has ONE EBOOK of Just for Show and it's good to go! Win it and find out what happens when an overachieving psychologist with OCD tendencies enters a fake relationship with an impulsive, out-of-work actress.
HARPER BLISS winner – Sarah


Harper's got ONE EBOOK copy of her latest, A Lesson in Love, an age-gap ice-queen romance part of the Village Romance Series. Can the posh student win the attentions of the professor?
$20 AMAZON GIFT CARD winner – pandabree13


WOO!
MELISSA TEREZE winner – squish73


Melissa has ONE EBOOK of Heat of Summer to warm you up. Summer jets off to Spain to focus on creating a life she loves. Women are the last thing on her mind…until she sees Prue on the hotel balcony.
ANN APTAKER winner – Diana Perez-Soria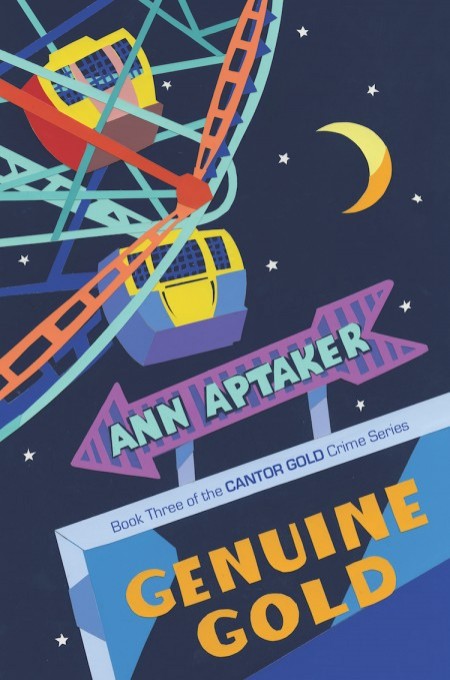 Ann has ONE EBOOK of Genuine Gold, starring art thief and dyke-about-town Cantor Gold. Set in 1950s New York.
K'ANNE MEINEL winner – Lilaine


K'Anne has ONE ebook copy of Veil of Silence, the story of a Marine helicopter pilot who goes missing in Afghanistan and her wife grieves. But she shows up a few years later at an embassy in Kabul with two children and a story.
CELESTE CASTRO winner – Anna Ficeto


Celeste has ONE EBOOK of Lex Files ready to send out into the ether! Special agent Winifred Ford and state wildlife official Daya Soto and her canine partner Lexy team up to find out what's terrorizing a nature preserve in Idaho.
ANDI MARQUETTE winner – Jo Twomey


Andi has ONE EBOOK copy of her reboot of the classic "Christmas Carol." In Bureau of Holiday Affairs, corporate shark Robin receives a strange visit from an agent from the Bureau of Holiday Affairs, wo informs her that though she's probably a lost cause, the Bureau has arranged an intervention. Thus, Robin will get three visitors in the two weeks before Christmas, and she'll be forced to confront who she's become, and who she left behind.
PUBLISHERS

AFFINITY RAINBOW PUBLICATIONS winner – Margaret Shippen
Affinity is offering ONE EBOOK, WINNER'S CHOICE, so get on over to their website and see the goodies.


BOLD STROKES BOOKS winner – Dene
Bold Strokes Books are offering ONE EBOOK, WINNER'S CHOICE. Go check out the awesome at their site. NOTE: BSB will fulfill all winnings after the conclusion of the Hootenanny.

BYWATER BOOKS winner – Norma
Bywater Books is offering ONE EBOOK, WINNER'S CHOICE. Y'all gotta see the good stuff at their site.

DESERT PALM PRESS winner – Ragdollprof
ONE EBOOK, WINNER'S CHOICE from Desert Palm is up for grabs! WOO! See the fun stuff at their website.

DIRT ROAD BOOKS winner – Jane Guilfoyle
Dirt road Books is offering ONE EBOOK, WINNER'S CHOICE. Hit their website to see.

LAUNCH POINT PRESS corikane
Launch Point Press is offering ONE EBOOK, winner's choice, from THIS SPECIAL HOOTENANNY LINK. Click and find out about all the goodies!

SAPPHIRE BOOKS winner – gertie92
Sapphire is offering ONE EBOOK, WINNER'S CHOICE! Go see all the awesome at their site.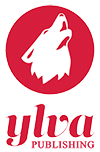 YLVA PUBLISHING winner – Lourdes J. Mariscal
Ylva is offering ONE EBOOK, WINNER'S CHOICE. Go browse right now. NOTE: Ylva will fulfill all ebook winnings beginning January 7.