Day…*Checks tablet* FIVE of this wild-ass giveaway. Ha ha! You thought we'd be taking a break or something, didn't you?
NO WAY! In fact, the elves only ramp this fiesta de los libros up to the nth degree and just when you think things will be mellow for a bit they ratchet up even more.
This place is generally a mess within an hour of Day One starting, so we just kind of get used to stepping over giant piles of tinsel and garland and slipping on empty pizza boxes and empty eggnog cartons.
Some of the elves have been using the pizza boxes as sleds on the small hillside near the field and right now, there are several reindeer towing them on pizza boxes (the reins are blue garland) while they sing the most ridiculous version of "Winter Wonderland." I can't even understand half of it because they keep laughing, but I'm pretty sure they're singing about…thundercans? rather than a wonderland.
We are running low on eggnog (Tucker went to get some) but the entire house currently reeks like peppermint (seriously, my eyes are watering) because we had a little incident in the vault that involved a rave and a fast-moving reindeer Macarena and the door flinging off the hinges. I had to remind them all that the vault is off-limits for that kind of stuff because of just such occurrences. Holiday magic fixed it, though. But the house still smells like a peppermint oil processing plant.
Also, peppermint oil is definitely not soothing. I think it's kind of a stimulant for elves because they're about to start a rousing game of elf-style quidditch. I did not know that brooms were a thing in elf-world…
ANYWAY! Let us take this opportunity to say THANK YOU to all the authors and publishers who donated books! Every year they do this, and it's crazy, but they do and it's amazing and thank you, thank you, thank you. And thanks to YOU for joining us!
And plz send luv to Jove for all the awesome banner-ing. 😀
Here. In case all the excitement made you forget or you're just discovering us:
To enter, leave a comment below. Please include your email in the comment fill-out form but NOT in the comment body (we're saving you from spambots! YES, we are!).
One entry per person per day. Let us share the luv!
We give the books away in the order they're listed. So the first person drawn wins the first book and so on. Otherwise, we'd get really confused and that just isn't happy fun times.
Authors, if you have a book featured today, please don't enter. Just don't.
We close at 9 PM EST U.S. (world clock link) and start the drawing right quick.
We notify winners by email right after we draw them and post their names next to their prize. If you see your name as a winner but you don't have an email from us, check your spam filter. If you still don't see an email from us, drop us a line at the contact link.
Let us sing!
[hint: "Winter Wonderland"]
Door bells ring…are you listening
In the yard…snow is glistening
What is that sight
It's noisy tonight
Frolicking in a winter wonderland
The elves'll play…in the back yard
Oh, my God…I'm so tired
They're singing weird songs as they bounce all around
dancing in a winter wonderland
In the front yard they will build a snow fort
And fill it up with all the good books
They'll say, are you reading
We'll say, hell yeah
And you can bring more books when you're around
Later on by the fire
All the books
We'll admire
We'll bake unafraid…all these brownies we've made
Snacking in a Winter Wonderland
AND NOW! Let's have a look at some good-ness! Good luck, all!
RENÉE BESS winner – Tina Coba


Renée has ONE ebook copy of The Rules. Blackmail, murder, missing persons, and hidden identities link lives that otherwise, would have remained unconnected, and London Phillips' black middle-class suburban upbringing puts her at odds with her own expectations for herself as well as those of others.
CHRIS PAYNTER winner – caffiore


Award-winning author Chris Paynter is offering ONE EBOOK copy of Survived by Her Longtime Companion. Writer Bailey will be working on a biography of a late film star, so she'll be interviewing the star's "longtime companion." Problem is, the surviving companion wants Bailey to work with another woman on the interview, who happens to be Bailey's estranged ex.
WENDY HUDSON winner – lmcleanhoule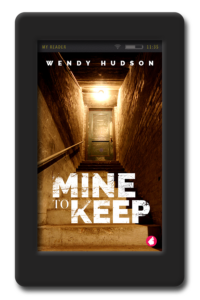 Wendy has ONE EBOOK copy of Mine to Keep. Erin Carter is plagued by nightmares since the loss of her mother, so she goes to Scotland to trace her father, hoping to find some semblance of family. At Cornfield Castle, she meets Abigail, the castle chef, who becomes her tour guide and search partner. But then Erin's nightmares resurface…
JAZZY MITCHELL winner – Shelly


Jazzy has ONE EBOOK copy of Musings of a Madwoman. Three women's lives intersect as they struggle to navigate life, love, and the strange effects of a meteorite.
GENTA SEBASTIAN winner – Cindy Rizzo


Genta has ONE EBOOK of When Butches Cry. In the mid-twentieth century Azores, Traf stands out. She dresses like men, competes with them, and takes their jobs. In order to live how she'd like, she's planning to go to America. But shy, quiet Ana has known Traf since school, and would like a lot more than friendship.
GILL MCKNIGHT winner – Allison R. Mugnier


Dirt Road Books has ONE EBOOK copy of Gill's latest release, Borage. Coven politics are tricky, and when a magical critter begins syphoning off The Plague Tree Coven's hard cash, novice witch Astral Projector is chosen to hunt it down at a mysterious corporate firm whose CEO is equal parts mysterious, aloof, but oh, so alluring.
KELLY WACKER winner – ph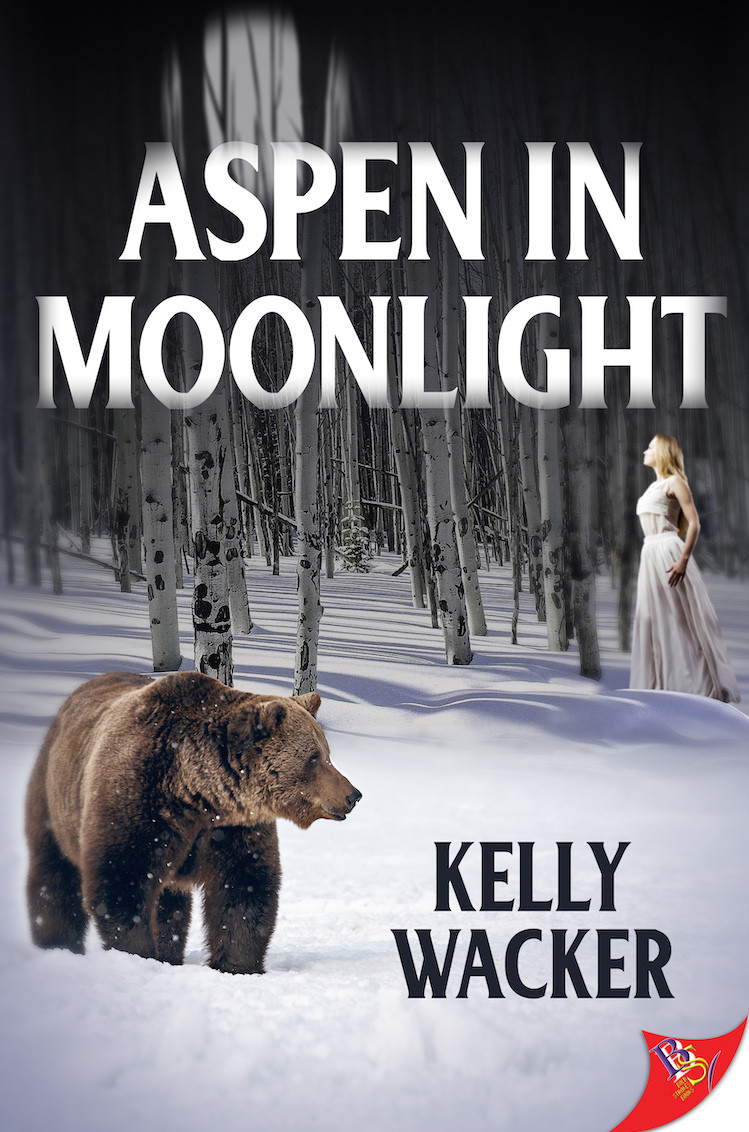 Kelly has ONE EBOOK of her latest (released last month!), Aspen in Moonlight to give away. Art historian Melissa inherits three intriguing paintings and she sets out to find out more about the artist. She ends up at the Colorado Bear Conservancy, where she meets the artist's great-granddaughter, who is a lot more than she seems.
LOUISA KELLEY winner – Valden Bush


Dirt Road Books has ONE EBOOK of Louisa's dragon-shifter suspense/romance Fianna the Gold ready to go! Abbie doesn't understand why weird things keep happening to her, or why she's a compulsive thief. Fianna, a dragon with the House of Gold, might have some answers for her.
CAREN WERLINGER winner – Maddy


Caren has ONE EBOOK copy of A Bittersweet Garden, her latest book! Nora has always dreamed of exploring her Irish roots, and she finally gets a chance to explore the village where her grandparents grew up. The experience is everything she could want. Except for the ghost invading her cottage who soon begins invading her dreams…
KRIS BRYANT winner – Cecilia R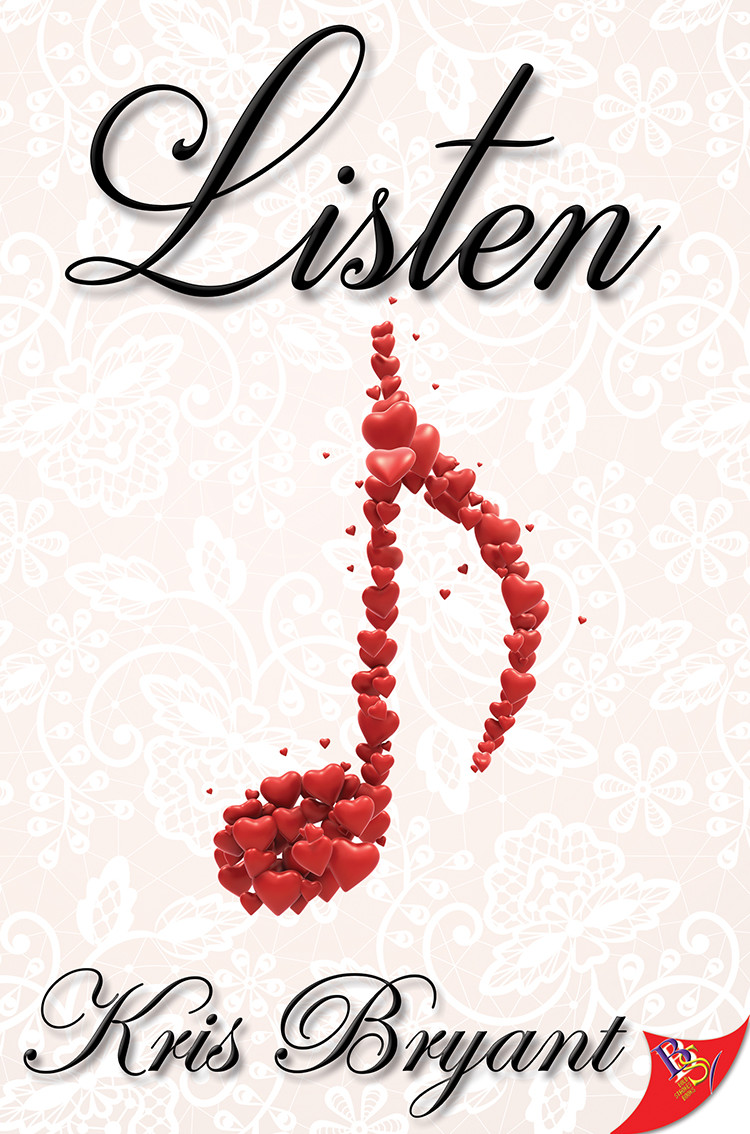 Kris has ONE EBOOK copy of her latest, Listen. Former child music prodigy left her successful music career to escape the debilitating pressure and now she works remotely for an actuary. One day, she has to venture out on a work assignment and one night at a train station, she hears music…
JAX MEYER winner – Kay


Jax has ONE EBOOK copy of her latest, Rising from Ash, in which Phoenix takes a job as a cook at the South Pole, trying to get away from issues in her life. Also working at the research station is astrophysicist Ashley. This posting is key to her goal to become a Mars colonist, and avoiding the complications of dating in a society that doesn't understand asexuality is a bonus. These two women collide in every possible way, but living at the bottom of the world may help them find common ground.
BRIDGET ESSEX winner – turtlesnif


Bridget has ONE EBOOK copy of A Knight to Remember. Join librarian Holly, who often loses herself in adventure and romance through the books she loves. And then one night, during a particularly bad storm, magic and romance collide and a sword-wielding woman appears in Holly's back yard…
A.E. RADLEY winner – Colleen


A.E. has ONE AUDIOBOOK copy of Going Up all set to go. Selina is on her way up in her corporation and she won't let anything stand in her way. Kate fell through the cracks in a broken social system and has ended up destitute. These two women's lives will intertwine in ways they never expected.
ALISON SOLOMON winner – carolynmcb


Alison has ONE EBOOK of Devoted ready to go. Ashley knows there's more to her sister's death then meets the eye. But as she investigates, she's forced to confront the conflict in her own life between religious beliefs and sexuality.
MB AUSTIN winner – Theresa MD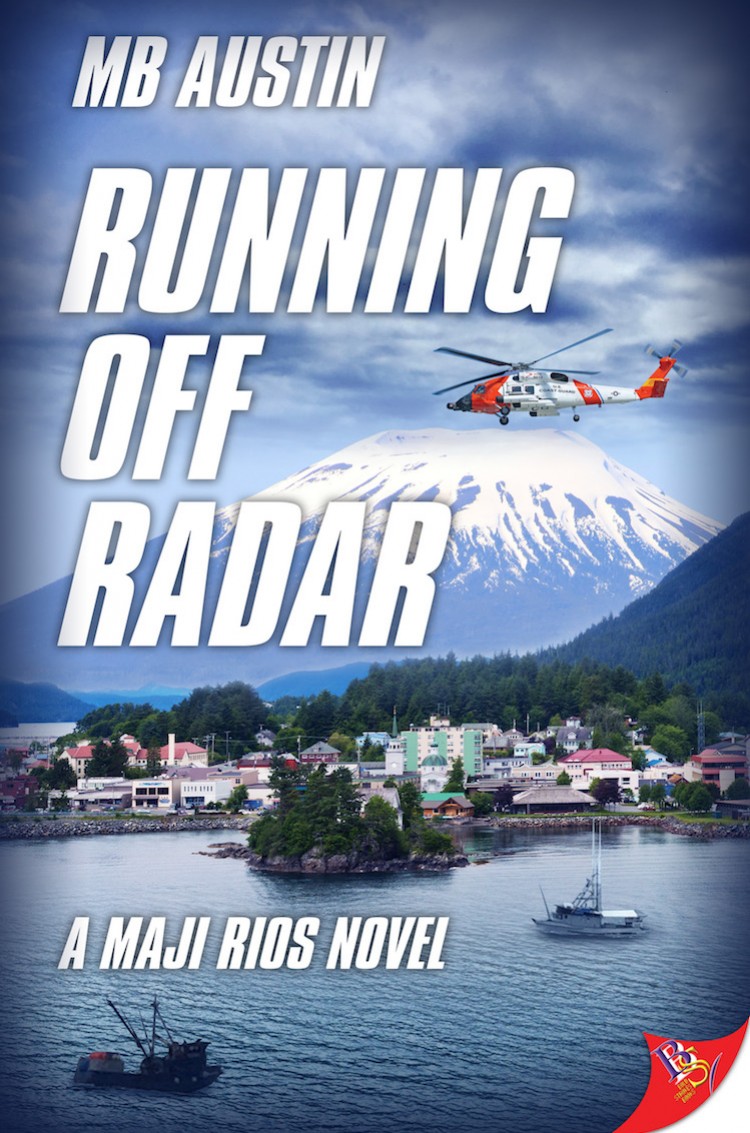 MB has ONE EBOOK of Running off Radar ready to go. Covert op Maji's best friend was right. She was an idiot to break up with Rose, her girlfriend, so she's trying to make it work, but when danger intrudes on their vacation, Rose begins to wonder if the relationship is worth the stress.
PATTY SCHRAMM winner – Laure


Patty has ONE EBOOK copy of Sara's Choice, JUST RELEASED THIS MONTH. Sara's been there, done that in terms of love, and now single, she's attracting interest. Terry moved herself and her daughter to Quebec to be closer to her mom, and that's when she fell hard for Sara. But then Terry had to call it off and now she keeps seeing Sara everywhere. Can she convince Sara to give things another try?
S.W. ANDERSEN winner – Mary Kelly


S.W. has ONE EBOOK copy of The Love Doctor for all that ails you. Sofia has built a business on helping others find their one true connection. A new client hired her and her business partner to help re-kindle a relationship with a long-time crush, and then there's an unexpected turn of events…
K ATEN winner – Miriam


K has ONE PAPERBACK of Embracing Forever. Sarah is a musician, teacher, and so much more and over the past year, she and her sister found out that sometimes the monsters are real, and someone is attacking the people of Columbus.
BARBARA WINKES winner – kejaeck


Barbara has ONE EBOOK of Bells Will Be Ringing for your holiday cheer. Dana is a big-city disillusioned lawyer who goes to visit her vacation home in a small town only to find it more run-down than she thought and she has to rely on the townspeople to help her get it back together. One of those is local doctor Holly.
ANNA FERRARA winner – Louise Morelli


Anna has ONE EBOOK The Woman Who Pretended to Love Men. It's Hong Kong, 1999, and Fleur tries to deny that she has feelings for Mila, daughter of a mob boss back in New York City.
LYNETTE BEERS winner – Dona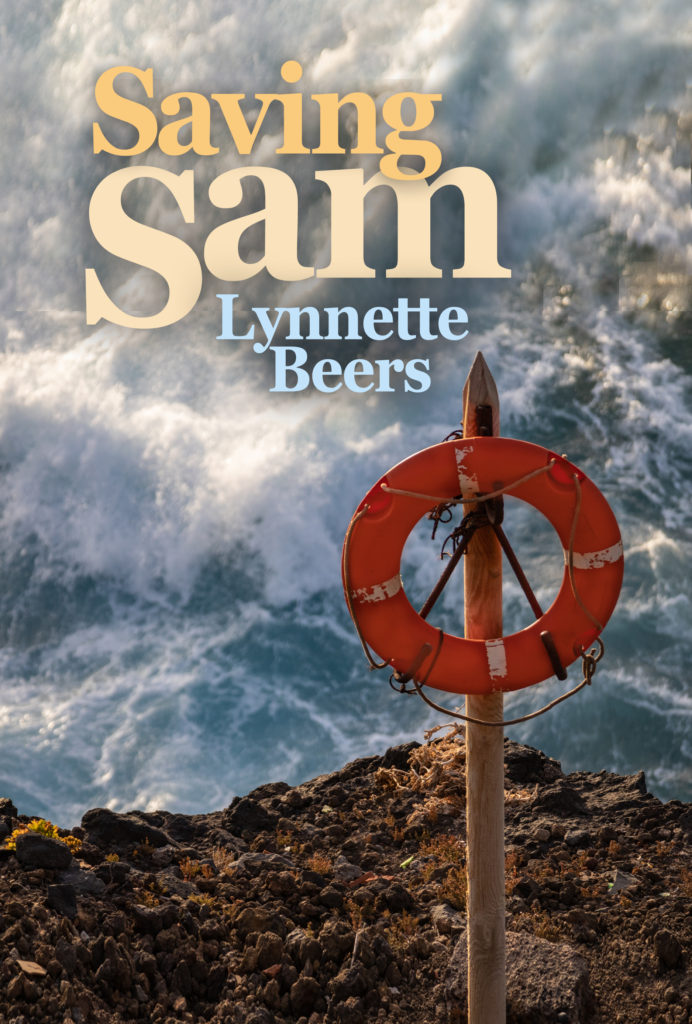 Lynette has ONE EBOOK copy of Saving Sam. San Diego lifeguard Sam is called home to Mississippi after her brother is in a terrible accident. As investigators try to find the person responsible, Sam remembers a terrible secret in her home town that she and her brother vowed to keep quiet, but as a woman from her past works the investigation, other feelings stir, too.
BETH BURNETT winner – Karola


Beth has ONE EBOOK of Coming Around Again ready to go. What happens when you meet the right woman at the wrong time? Two different women torn apart despite their love and attraction, and now they're working to see if they can bring it back.
CATHERINE MAIORISI winner – rosii1959ct


Catherine has ONE PAPERBACK copy of Ready for Love. Renee Rousseau finds herself torn between her unrequited love for the woman who is now marrying someone else in Paris. But then she runs into another woman from her past and suddenly things are even more confusing. Win and find out what happens.
ROSLYN SINCLAIR winner – Lisa T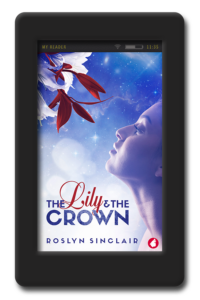 Roslyn has ONE EBOOK copy of The Lily and the Crown all set for your devices. A skilled young botanist on an imperial space ship is given a captive as a slave, who doesn't talk much but seems to know a whole lot about tactics, star charts, and a certain pirate queen.
NICOLE HIGGINBOTHAM-HOGUE winner – judym22


Nicole has ONE AUDIOBOOK copy of Starting Again for your listening fun times. Macy is left to raise her best friend's child and somehow, she has to figure out how to make this huge change in her life work.
CLIFFORD MAE HENDERSON winner – Kimberly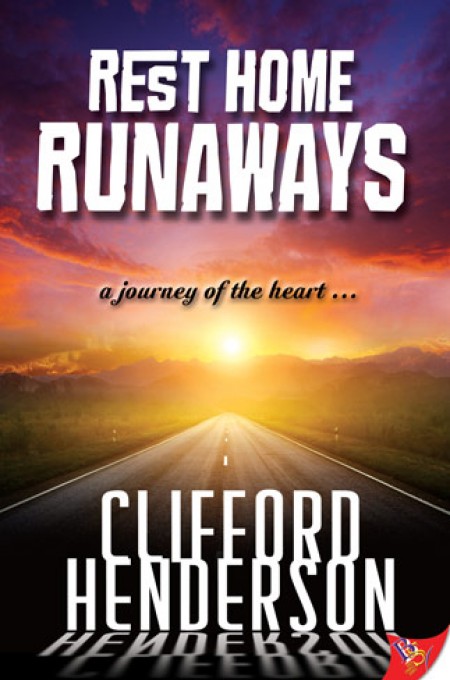 Award-winning author Cliffi has ONE EBOOK of Rest Home Runaways ready to go! Morgan's troubled marriage is the last thing on her mind when she finds out her 86-year-old dad has stolen a car and bailed from a nursing home, followed by a trio of fellow octogenarians determined to bring him home on their own. But Morgan knows something they don't. Her dad is taking orders from her mom's ghost, and trying to finally fulfill a promise. So she hits the road, too, to find him, and possibly find herself.
LOLA KEELEY winner – Xenaclark


Lola has ONE AUDIOBOOK copy of her forthcoming romance, Major Surgery for a post-holiday fun time! London surgeon Veronica runs her hospital department with hawkish efficiency. Enter Cassie, a brash, no-nonsense army surgeon fresh from the frontlines. They butt heads immediately, but when Cassie gets tangled up in shady financial dealings, they both want the truth and have to enter a wary alliance. NOTE: THIS TITLE WILL BE RELEASED IN FEBRUARY, at which point the winner will receive their copy.
ANDI MARQUETTE winner – Steph D


Andi has ONE AUDIOBOOK copy of this combined project of both the novella From the Boots Up and its follow-up novel, From the Hat Down. Meg Tallmadge, Wyoming veterinarian and rancher. Gina Morelli, investigative reporter. What could these two possibly have in common? Win and find out.
KATE CHRISTIE winner – Bonnie


Kate has ONE AUDIOBOOK of Training Ground ready to go. It's the first in her Girls of Summer series. 15-year-old Jamie meets the older Emma at a soccer tournament. Neither knows that this meeting will forge a bond that will last across years and miles.
CARSEN TAITE winner – Ingrid S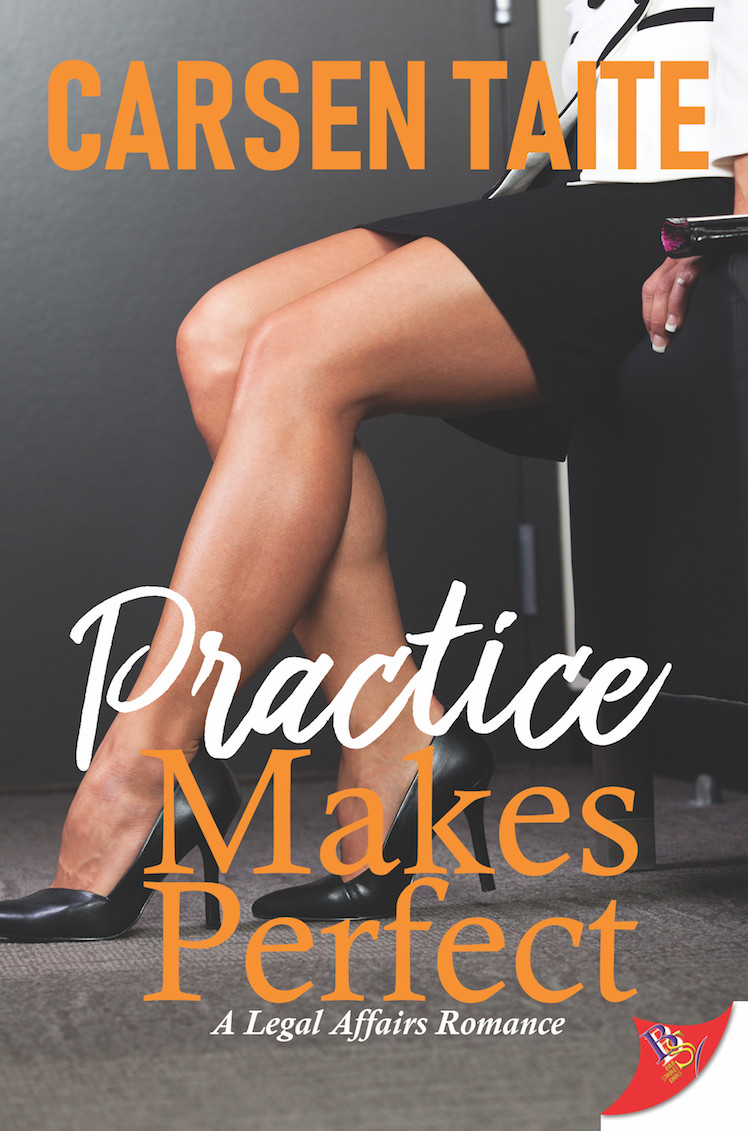 Carsen has ONE EBOOK copy of her latest, Practice Makes Perfect. Campbell, Abby, and Grace are law school friends and partners at Austin's premier boutique law firm for young, hip entrepreneurs. Once they score a victory for their first big client. Campbell wins the pitch, but the client insists she work with the firm she thought her firm would be replacing, and that includes working with attorney Wynne, who has never been second-best.
PUBLISHERS

AFFINITY RAINBOW PUBLICATIONS winner – Chris A
Affinity is offering ONE EBOOK, WINNER'S CHOICE, so get on over to their website and see the goodies.


BOLD STROKES BOOKS winner – Lyle Tipple
Bold Strokes Books are offering ONE EBOOK, WINNER'S CHOICE. Go check out the awesome at their site. NOTE: BSB will fulfill all winnings after the conclusion of the Hootenanny.

BYWATER BOOKS winner – Andrea Nuss
Bywater Books is offering ONE EBOOK, WINNER'S CHOICE. Y'all gotta see the good stuff at their site.

DESERT PALM PRESS winner – Minzi
ONE EBOOK, WINNER'S CHOICE from Desert Palm is up for grabs! WOO! See the fun stuff at their website.

DIRT ROAD BOOKS winner – Mish
Dirt Road Books is offering ONE EBOOK, WINNER'S CHOICE. Hit their website to see.

LAUNCH POINT PRESS winner – Karen White
Launch Point Press is offering ONE EBOOK, winner's choice, from THIS SPECIAL HOOTENANNY LINK. Click and find out about all the goodies!

SAPPHIRE BOOKS winner – Amy Seagoe
Sapphire is offering ONE EBOOK, WINNER'S CHOICE! Go see all the awesome at their site.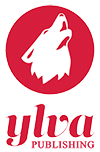 YLVA PUBLISHING winner – Erika
Ylva is offering ONE EBOOK, WINNER'S CHOICE. Go browse right now. NOTE: Ylva will fulfill all ebook winnings beginning January 7.