AH HAHAHAHAHAHAHAAAAA!
You made it to the halfway mark!!!! Look at you, my little poached pears! Here you are for more holiday fun times!
Be glad you can't see this mess that is Women and Words HQ because it looks like a holiday market collapsed in here. It's all very colorful and garish, but I can't see the floor in the living room anymore and I think some of those piles are actually reindeer dens.
At least some of us are getting some sleep. The rest of us…this is a house full of elves hopped up on sugar, caffeine, and holiday cheer. Sleep is pretty much irrelevant during the Hootenanny. LOL
There are several elves and reindeer playing crack the whip on the ice rink and elves are flying across the ice into snowbanks laughing hysterically. Then they have to stop to dig each other out of the snow so they can get right back to it. LOLOL
OH whoa I just had to dive into a tinsel pile to avoid the snitch that just went flinging through here — TUCKER! Please tell them to quidditch outside only! — it looked like a golden ornament and it's no doubt flying because of elf magic. TUCKER! OUTSIDE WITH THE QUIDDITCH, PLEASE.
They've been playing this particular match since early this morning. Ravenclaw won the one before that but Slytherin is winning this one. We'll see how that goes. Most of the elves root for Hufflepuff because they all like how that sounds when they sing. And good God, another pizza delivery. And the neighbors just brought over a bunch of cupcakes. This is going to be a very long day. LOL
THANKS, authors and publishers! YOU ROCK!!!! And thanks, readers! You rock, too! And THANKS, JOVE! For the elf shout-out banners!
And if you're new here, WELCOME! Here are your daily reminders of how this works:
To enter, leave a comment below. Please include your email in the comment fill-out form but NOT in the comment body (we're saving you from spambots and you will so thank us later).
One entry per person per day. Let us share the luv!
We give the books away in the order they're listed. So the first person drawn wins the first book and so on. Otherwise, we'd get really confused and that might be scary.
Authors, if you have a book featured today, please don't enter. Because winning your own book is just not groovy.
We close at 9 PM EST U.S. (world clock link) and start the drawing thereafter.
We notify winners by email right after we draw them and post their names next to their prize. If you see your name as a winner but you don't have an email from us, check your spam filter. If you still don't see an email from us, drop us a line at the contact link.
[hint: "Jingle Bells"]
Dashing through the house
With a bunch of books in hand
O'ver the tinsel we go
Looking for the way
Elves and reindeer sing
Now they're taking flight
Grab a broom and ride and sing
It's quidditch time tonight
Jingle bells jingle bells
jingle all the way
Oh what fun it is to read
While the elves go out and play
Jingle bells jingle bells
Jingle all the way
Got some time and gonna read
While the elves go out to play
Behold! The Day 6 goodies! Have fun and good luck!
RACHEL SPANGLER winner – Anneke de Grijs


Rachel has ONE EBOOK copy of Spanish Surrender ready to send out! Simone heads to Spain to try to convince a small Spanish publishing house to sell to her larger American corporation. Her whole career rests on this. She's prepared for every contingency. But she clearly didn't count on meeting Loreto.
EMMA STERNER-RADLEY winner – Mary Deutcher


Emma Sterner-Radley has ONE EBOOK copy of Pining and Loving, just released! Aya has been forced to leave her career as a professional boxer while Gwen is a barista and an artist who deals with chronic depression. Both have battles to fight, but their daydreams meet reality and suddenly there are more choices to make.
CELESTE CASTRO winner – Lady Danita


Celeste has ONE EBOOK of Lex Files ready to send out into the ether! Special agent Winifred Ford and state wildlife official Daya Soto and her canine partner Lexy team up to find out what's terrorizing a nature preserve in Idaho.
T.B. MARKINSON winner Charity


T.B. has ONE EBOOK of Reservations of the Heart for one of you groovy readers. Doctor Stella has spent the last few years avoiding connection after being blind-sided with a divorce. Aurora is reeling from the revelation of a long-held family secret, and ends up taking a temporary job at a local medical college. Where she meets Stella.
ANNA LARNER winner – fafamanda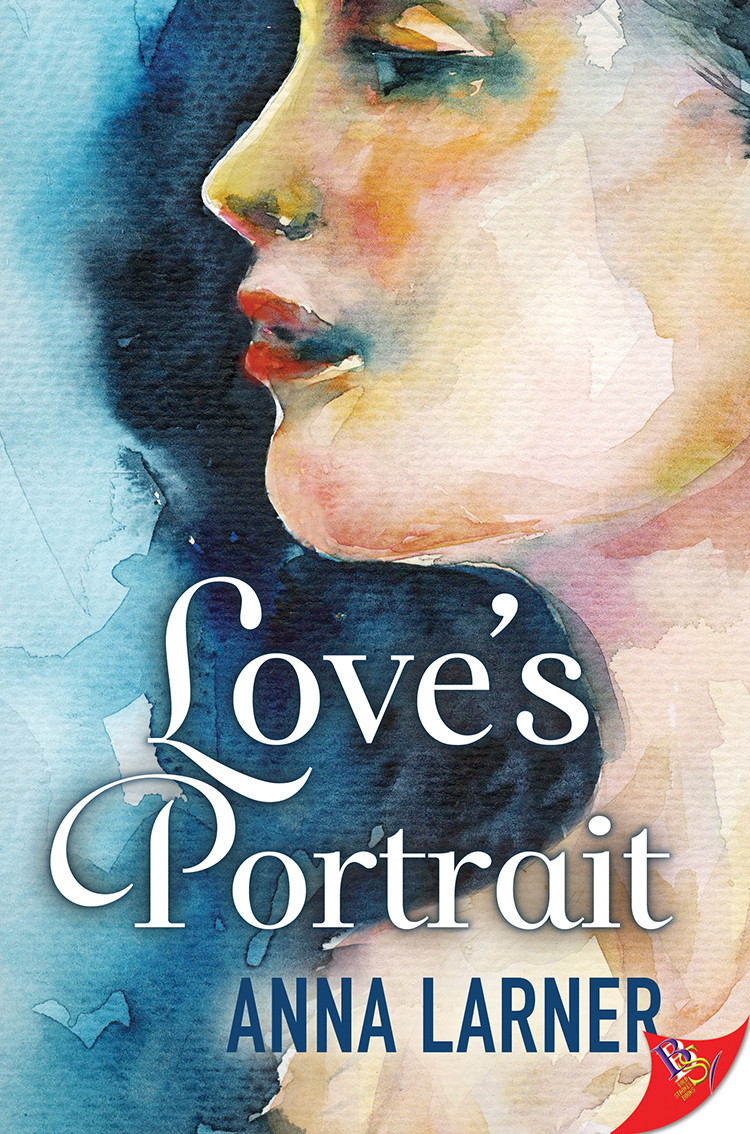 Anna has ONE EBOOK copy of Love's Portrait. New art curator Molly agrees to help Georgina, the museum's aloof benefactor, discover the provenence of a portrait of 19th-century social activist Josephine. The story behind the painting binds them together but also forces Georgina to confront her past.
K.J. winner – Rachel


K.J. has ONE EBOOK copy of Coming Home to send off into the ether to a winner. Abigail is a world-famous actress based in Australia for a bit. Sam is a teacher who's just fine with that. Abigail brings her daughter to experience school in Australia and suddenly, Sam's life isn't so ordinary anymore.
OCEAN winner – Victoria Thomas


Ocean's got ONE EBOOK of her latest release, the novella Diary from Hell's Waiting Room. Rock star Fiona is dead. She's too bad for heaven but too good for hell so now she's hung up in hell's waiting room until a decision is made about her eternal fate. She and Jessie, her new friend, talk life and mistakes and plot their escape.
YVONNE HEIDT winner – Vicki Cooper


Yvonne has ONE EBOOK copy of her latest release, Paradigm. Jazz works nights in the most haunted sanitarium in the country, where she's in charge of special effects for thrill-seeking tourists. But not all of the disturbing things that happen here are part of the show. There's something more sinister at work, and Gypsy, host of the TV show Paradigm, which investigates the paranormal, might be able to help.
JUDY M. KERR winner – Laura Yaros


Judy has ONE EBOOK copy of Black Friday ready to go! MC is a postal inspector assigned to a joint task force to investigate a Ponzi scheme, but things start to go very wrong and people start turning up dead, causing her world to topple in both personal and professional ways.
ERIN DUTTON winner – ae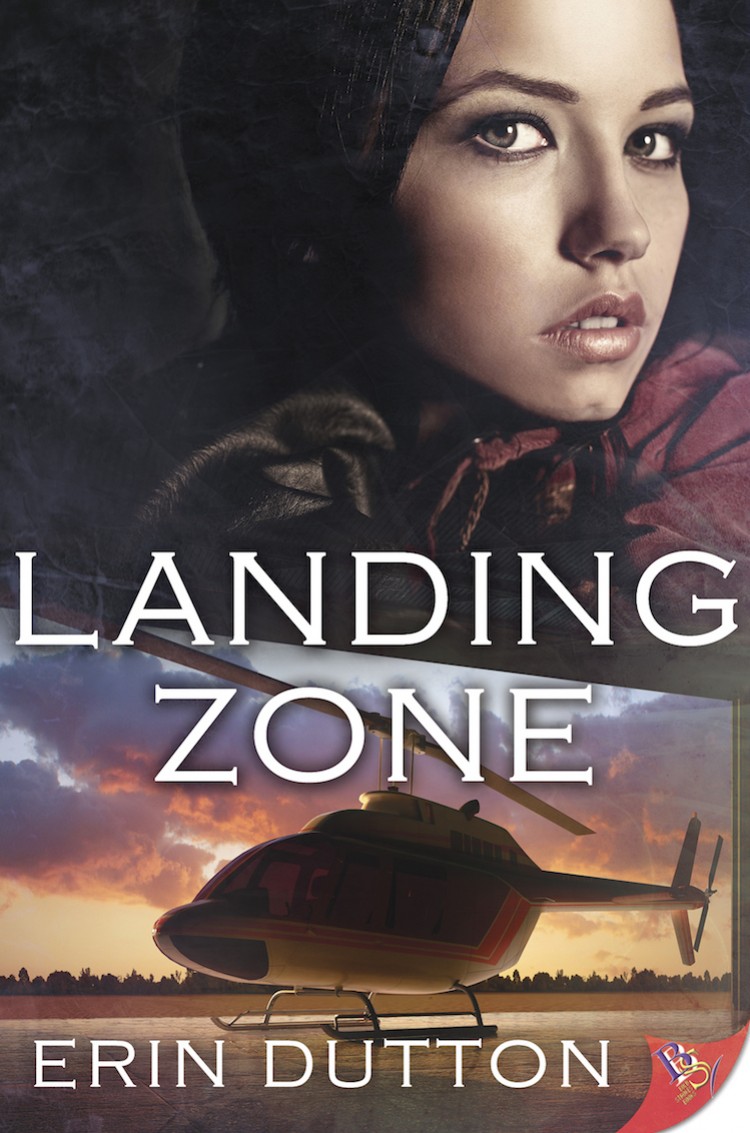 Erin is offering ONE EBOOK of Landing Zone. Former Army pilot Lauren and police training instructor Kim share grief over one woman, lover to one and friend of the other. The two have been at odds since they met, but when Lauren gets a job at the same department as Kim, they're going to have to learn to deal with each other. And that could lead to something else.
CHEYENNE BLUE winner – Anna Muir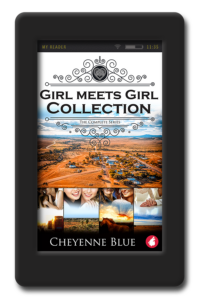 Cheyenne has ONE EBOOK copy of her Girl Meets Girl collection, a set that contains two romance novellas and two romance novels that spans the world from London, UK to Queensland, Australia. This'll keep you fired up through the holiday season for sure!
TELLO FILMS winner – CJ Murphy


OOOOO! SPECIAL TREAT-NESS! The fab folks at tello films just released their F/F holiday rom-com Season of Love, that follows a cast of diverse women and their connected love lives during the hectic holiday season. AND! They'll hook one winner up with a copy of the film!
FIONA ZEDDE winner – weebauchle


Fiona has ONE EBOOK copy of A Taste of Sin to warm up your nights. Desiree, dumped, heads back to Miami to help her mother, who is dealing with cancer. With her friends from back in the day, Desiree buries her pain in party nights. And then she falls for someone she really shouldn't.
GENTA SEBASTIAN winner – Barbara P


Genta has ONE EBOOK copy of her YA novel, Riding the Rainbow. Find out what happens to Lily, who is in the 5th grade and dealing with bullying because she has two moms while Clara tries to keep to herself, hiding the fact that she has two dads.
A.L. BROOKS winner – trinkak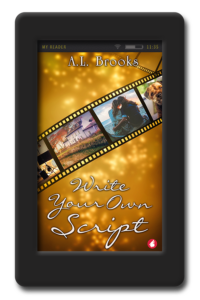 A.L. has ONE EBOOK copy of Write Your Own Script up for grabs. British actress Tamsyn is in her early 50s and working hard to prove she's still got it, but that means never revealing she's a lesbian. Maggie is a successful author dealing with burn out, and the last thing she expects to find at the resort she goes to is the actress she's had a crush on for years.
MELISSA TEREZE winner – jeannenicholas


Melissa has ONE EBOOK copy of The Arrangement ready. Businesswoman Sam Phillips is fine with her single life. Alexis Foster wasn't looking for love, especially not as a high-class escort involved in a series of "arrangements." And then a simple decision changed their lives.
CADE HADDOCK STRONG winner – Sue37110


Cade has ONE PAPERBACK copy of Fare Game. Kay is the new VP at one of the largest airlines in the world, and she's fallen right into a major plot to swindle the airline's passengers and defraud its investors. So she tries to get close to the ringleader to try to bring him down, but she's not alone, as Riley in finance teams up with her to help. But things get complicated there, too…
KAREN F. WILLIAMS winner – Chris Hooker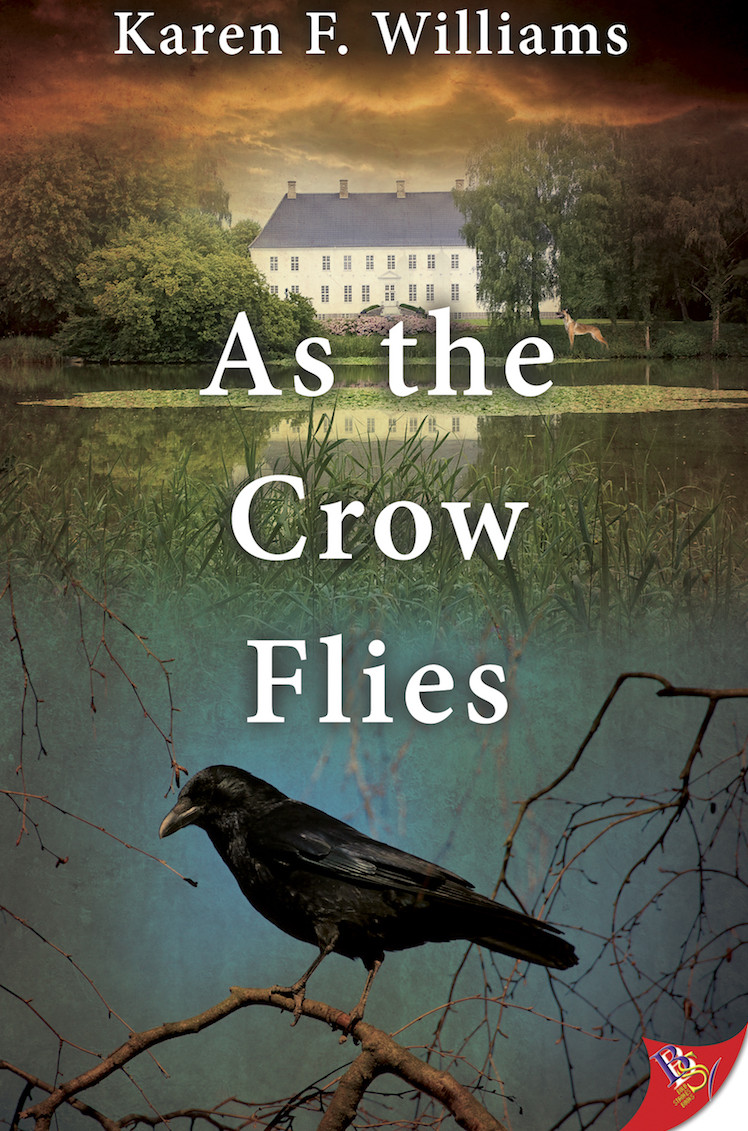 Karen has ONE EBOOK of As the Crow Flies. Samantha is a forensic scientist turned paranormal novelist who buys a bookend one day that looks like the crow that saved her life. She and her friend Liz go on a quest to find the bookend's match, leading them toward attraction while also stirring up a ghost.
NIAMH MURPHY winner – Mirielen de Arantes Candido Corrêa


Niamh has ONE EBOOK copy of her latest release, Outlaw, a lesbian retelling of the tale of Robyn Hood (how could you not want to read that…). Here's your chance to win a copy!
KD WILLIAMSON winner – radicalspaces


Dirt Road Books has ONE EBOOK copy of KD's latest release, Big Girl Pill. Maya agrees to be in a wedding to overcome her past. Her friend from college, Nina, is getting married, and Maya hopes participating in her wedding will finally kill her feelings for Nina. But plans often go awry…
MARIAN SNOWE winner – Dana D


Marian has ONE EBOOK copy of her novella Peppermint Kiss, that she JUST PUBLISHED! Tia hates Christmas for very good reasons, and when she inherits a Christmas tree farm, she figures it's the fates just laughing at her. Then the woman who broke her heart in college shows up on her doorstep with nowhere to go…
CHRIS PAYNTER winner – abbysadie


Award-winning author Chris has ONE EBOOK copy of More than a Song. Meet Dani, looking for a quiet life running her bookstore in a Georgia town. But then sexy blues singer C.J. rolls into town. But Dani also meets local veterinarian Liz. A storm's brewing, and Dani's in the middle.
T.T. THOMAS winner – Shantel


T.T. has ONE EBOOK copy of her brand new release, House of Bliss. London, 1905. Ladies of the night are being murdered, and they're found wearing corsets made by made by Sabrina Blissdon, the bohemian but successful upmarket corsetière. The police want to know more about this connection, while all Sabrina wants to do is continue her work and enjoy her current romance. But now she has to clear her name.
DONNA RAIDER winner – Dian


Donna has ONE EBOOK copy of A Twist in Time. It's a hundred years in the future and people are free to love whomever they want, except for Catholic priests, whose ranks are filled with both men and women. Priest Mika struggles with her feelings for a woman who might epitomize evil.
ANN APTAKER winner – RNpride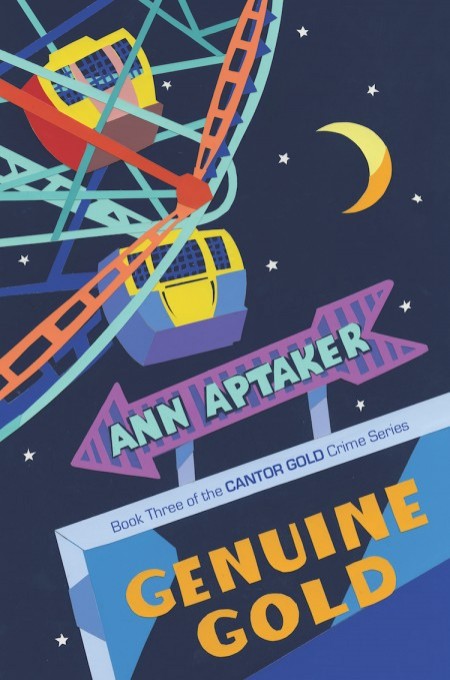 Ann has ONE EBOOK of Genuine Gold, starring art thief and dyke-about-town Cantor Gold. Set in 1950s New York.
RENÉE BESS winner – Nyssa Mackinnon


Renée has ONE EBOOK of The Butterfly Moments. Alana, a burned-out parole officer, is ready to move on to something else, but then she's put in charge of a renegade officer who intrigues her. Until she meets Detective Johnetta Jones…
ERIN WADE winner – Beth Goodman-Williams


Erin has ONE EBOOK of Too Strong to Die ready to go. Texas Ranger Ricky Strong and Senator Christine Richmond try to maintain their "friendship" when they get caught up in situations that could destroy their careers.
NICOLE HIGGINBOTHAM-HOGUE winner – Lauren


Nicole has ONE AUDIOBOOK copy of Sentiment to the Heart, the first book in the Avery Detective Agency series. Kay's grandfather loses a treasure and she hires Parker, a detective, to help her find it. The two lock horns immediately, but they decide to stick it out to complete the case and facing danger together just might change their opinions of each other.
SHANNON HARRIS winner – SuziandSarah


Shannon has ONE EBOOK of First Edition Romance that she'll be sending out upon publication. Ainslon co-owns a bookstore in Garriety that specializes in children's books and comics. She doesn't have time for romance, but then Lauren walks in and commissions her to find a first edition of Mary Poppins… NOTE: this book will be published in 2020 and the winner will receive a copy ASAP after that.
$20 AMAZON GIFT CARD winner – April McGuire


ERMAHGERD!
ANN ETTER and RACHEL SPANGLER winner – Kim R


Ann is the narrator for Rachel's Close to Home, and she's got ONE AUDIOBOOK copy of this one for you. A CPA needs help during the tax season, so she hires an intern who just wants to do the job and move on to something bigger in D.C. But something might be brewing between them…
LORI LAKE winner – Donna


Lori Lake has ONE EBOOK copy of Eight Dates available. Lots of laughs and bittersweetness in the quest to find love.
PUBLISHERS

AFFINITY RAINBOW PUBLICATIONS winner – Sandee
Affinity is offering ONE EBOOK, WINNER'S CHOICE, so get on over to their website and see the goodies.


BOLD STROKES BOOKS winner – trather94606
Bold Strokes Books are offering ONE EBOOK, WINNER'S CHOICE. Go check out the awesome at their site. NOTE: BSB will fulfill all winnings after the conclusion of the Hootenanny.

BYWATER BOOKS winner – Shannon
Bywater Books is offering ONE EBOOK, WINNER'S CHOICE. Y'all gotta see the good stuff at their site.

DESERT PALM PRESS winner – Robin
ONE EBOOK, WINNER'S CHOICE from Desert Palm is up for grabs! WOO! See the fun stuff at their website.

DIRT ROAD BOOKS winner – angela165
Dirt Road Books is offering ONE EBOOK, WINNER'S CHOICE. Hit their website to see.

LAUNCH POINT PRESS winner – Sheryl G</strong
Launch Point Press is offering ONE EBOOK, winner's choice, from THIS SPECIAL HOOTENANNY LINK. Click and find out about all the goodies!

SAPPHIRE BOOKS winner – Kelly
Sapphire is offering ONE EBOOK, WINNER'S CHOICE! Go see all the awesome at their site.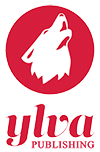 YLVA PUBLISHING winner – Elle Armstrong
Ylva is offering ONE EBOOK, WINNER'S CHOICE. Go browse right now. NOTE: Ylva will fulfill all ebook winnings beginning January 7.