We've entered the second half of this here Hootenanny thing, my little peppermint drops! And we're still going strong and giving books away and it's absolutely nutso coo-coo around here for sure.
We don't even bother trying to keep this place organized because of all the dance parties and baking festivals going on all over the house.
Speaking of, the elves are doing yet another version of Riverdance — this one on the roof and it sounds like a tiny hailstorm up there, but it is a sight to behold. I don't know how they have the energy to do that after all the quidditch matches they've been playing. Which is kind of like watching a mini aviation festival of stunt flying. And they all took the Pottermore quizzes and they're all wearing super-cute scarves in their house colors and the reindeer have their own scarves (they took the house quizzes, too) and it's a regular Hogwarts hoedown up in here.
OMG Tucker is wearing Gryffindor colors. I wondered why he was on Etsy for so long a few days ago…
They're doing bake-off competitions wearing aprons in their Potter house colors. The Ravenclaw contingent are showing themselves to be quite adept in cake-baking (full disclosure: Pottermore sorted me into Ravenclaw, so I'm secretly kinda rooting for them LOL) while Slytherin is really good with all kinds of yummy-flavored brittles. Hufflepuff make the best cupcakes, I think, while Gryffindor is good at pies. But we're having the neighbors do the judging thing though they usually just award a tie for first with everybody, which makes all the elves laugh and bake even more (I'm pretty sure that's basically what the neighbors want, so…)
Hold on a second…The eggnog? There's a case in the garage, by the side door.
And now they all want to make s'mores so we're getting the portable firepits ready for the back yard.
Just another Hootenanny day!
Before we have our song-fest, THANK YOU, publishers and authors, for all the awesome that you help us do every year! ALL THE LUV TO YOU! And to YOU, readers! Thank you!
Also, if you're new here (bless your heart…please don't look at the mess), some basics:
To enter, leave a comment below. Please include your email in the comment fill-out form but NOT in the comment body (we're saving you from all the skanky spambots out there).
One entry per person per day. Let us share so much luv!
We give the books away in the order they're listed. So the first person drawn wins the first book and so on. Otherwise, we'd get really confused and then everything would just be not so good.
Authors, if you have a book featured today, please don't enter. Because we're pretty sure you've read your own book and if you won it that wouldn't be holiday good times.
We close at 9 PM EST U.S. (world clock link) and start the drawing lickety split!
We notify winners by email right after we draw them and post their names next to their prize. If you see your name as a winner but you don't have an email from us, check your spam filter. If you still don't see an email from us, drop us a line at the contact link.
Join us for a song.
[hint: "Up on the Housetop"]
Up on the housetop
Elves do prance
Doing…their big riverdance
Tap on the gables
Lots of steps
Pretty intricate…not much grip
OH HO HO
We don't know
OH HO HO
How they go
Up on the housetop
Click Click Click
Jump on the chimney
Watch them stick
Hey there's Tucker
What the hell
He'll bust a move…really well
Now there's a kick line
Like Rockettes live
They're all in sync now…and eating pies
OH HO HO
Look at them go
OH HO HO
They've all got bows
Up on the housetop
Click Click Click
Now with the clogging
Hey, that's slick!
Let us now go look at the goodness! Have fun!
CHRIS PAYNTER winner – aduncan


Chris has ONE EBOOK copy of And a Time to Dance wrapped up in a bow! Corey is trying to recover from the tragic loss of her partner, so she moves from Michigan to Colorado, hoping to heal. She gets a job at a lodge, but the one of the co-owners isn't thrilled about her aunt's choice. Win and find out what happens.
KRIS BRYANT winner – Melissa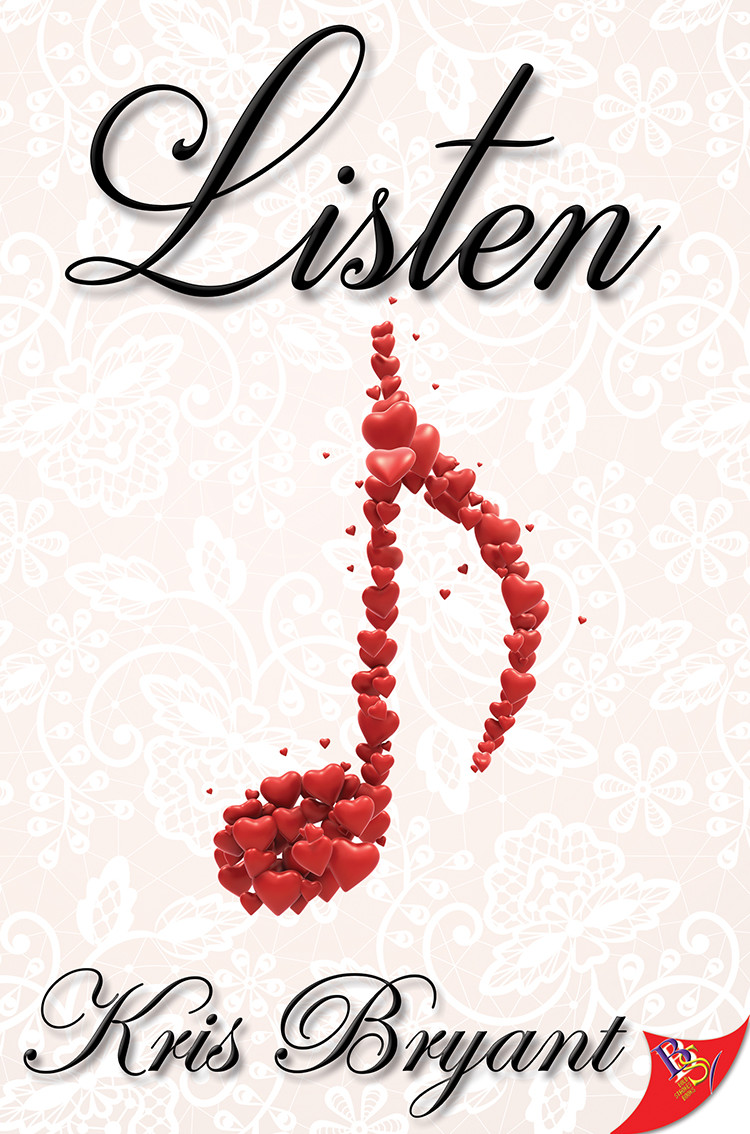 Kris has ONE EBOOK copy of her latest, Listen. Former child music prodigy left her successful music career to escape the debilitating pressure and now she works remotely for an actuary. One day, she has to venture out on a work assignment and one night at a train station, she hears music…
ELLE HYDEN winner – hins51


Elle has ONE EBOOK of her latest, Lost and Found. "Two lost souls are on a collision course. One searching for a life partner while the other mourns the loss of hers…Selina and Rea's paths crossed many times in the past, but they'd never connected. Now they are being inescapably drawn together by fate, desire, and a touch of the mystical. Will love and trust prevail over loss and fear, so they can have their shot at being found forever?"
JL MERROW winner – Kim Dyke


JL has ONE EBOOK copy of London Lark, starring apprentice tinkerer Harriet who's really good at building and maintaining clockwork contrivances. And at masquerading as a man, because otherwise, she wouldn't get hired. Repairing an automaton becomes a labor of love for her, and Pandora, the automaton's owner, holds her in equal esteem. Except Harriet hasn't told her she's not a man…
R.G. EMANUELLE winner – Karen B


Dirt Road Books has ONE EBOOK copy of R.G.'s atmospheric, historic suspense/romance The Potion ready to go. In the tradition of mad scientists, Vera Kennedy will stop at nothing to create the elixir that will give women the power to live according to their own desires. Georgette Harris comes to her with a plea for help in finding the key that could rescue her from destitution. Together, they will unravel a mystery that includes ghostly elements and unscrupulous men.
ANDI MARQUETTE winner – Wendy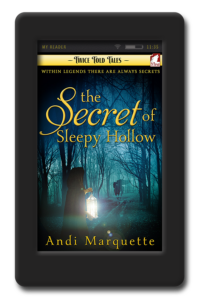 Andi has ONE EBOOK copy of The Secret of Sleepy Hollow. In this reboot of the classic Washington Irving tale, grad student Abby Crane heads to Sleepy Hollow hoping to find new research on the notorious town's most infamous legend — the headless horseman. She's got a personal stake, too, as she's a descendant of Ichabod Crane, who disappeared at the hands of the horseman so long ago. And then she meets Katie, and the two of them find what may be the key to Ichabod's disappearance, as love, legend, and magic intermingle.
FIONA ZEDDE winner – Carol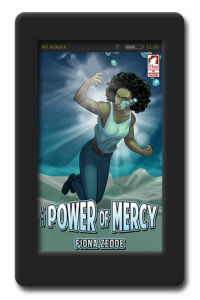 Fiona has ONE EBOOK copy of her superheroine tale, The Power of Mercy. Mai's shapeshifting abilities are weak to her family, but when she puts on a costume and becomes Mercy, a rooftop-climbing chameleon with innumerable disguises, she feels invincible. The police call her in to help find the killer of a murdered politician who she discovers was her uncle, who made her life hell.
CELESTE CASTRO winner – Tracy


Celeste has ONE EBOOK copy of The Taking ready to go! Peachy is on a mission to steal a pricele.ss family heirloom but taking the amulet causes a series of events, and she suddenly wakes up in a bizarre world under the care of a strange woman who can communicate without speaking.
K ATEN winner – Charlotte Read


K has ONE PAPERBACK copy of The Sagittarius, part of her Arrow of Artemis series. Kyri is a slave in Roman lands, fighting as a gladiatrix in hopes of winning her freedom and finding her way back to Queen Orianna.
S.W. ANDERSEN winner – Shelley


S.W. has ONE EBOOK copy of This Time ready to fling into the interwebz! Two very different women — a neuropsychologist and an artist — shouldn't have anything in common, but powerful astrological influences are at work and anything could happen.
ASHLEY BARTLETT winner – pamelajd1


Ashley is offering one winner a bunch of Cash. As in Braddock! She's got her full Cash Braddock series in EBOOK ready to go! Follow the young drug dealer Cash Braddock and the curves life throws at her in love, life, and getting by.
CARRIE L. CARR winner – S.A.


Carrie has ONE EBOOK copy of Faith's Crossing, a Lex and Amanda novel. They've faced a terrible storm, hardship, and cattle rustlers to build a life together, but now they have to face Amanda's parents, who are not fans of Lex.
WENDY HUDSON winner – Brandi E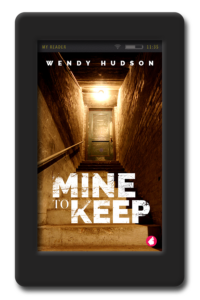 Wendy has ONE EBOOK copy of Mine to Keep. Erin Carter is plagued by nightmares since the loss of her mother, so she goes to Scotland to trace her father, hoping to find some semblance of family. At Cornfield Castle, she meets Abigail, the castle chef, who becomes her tour guide and search partner. But then Erin's nightmares resurface…
AURORA REY winner – jds12au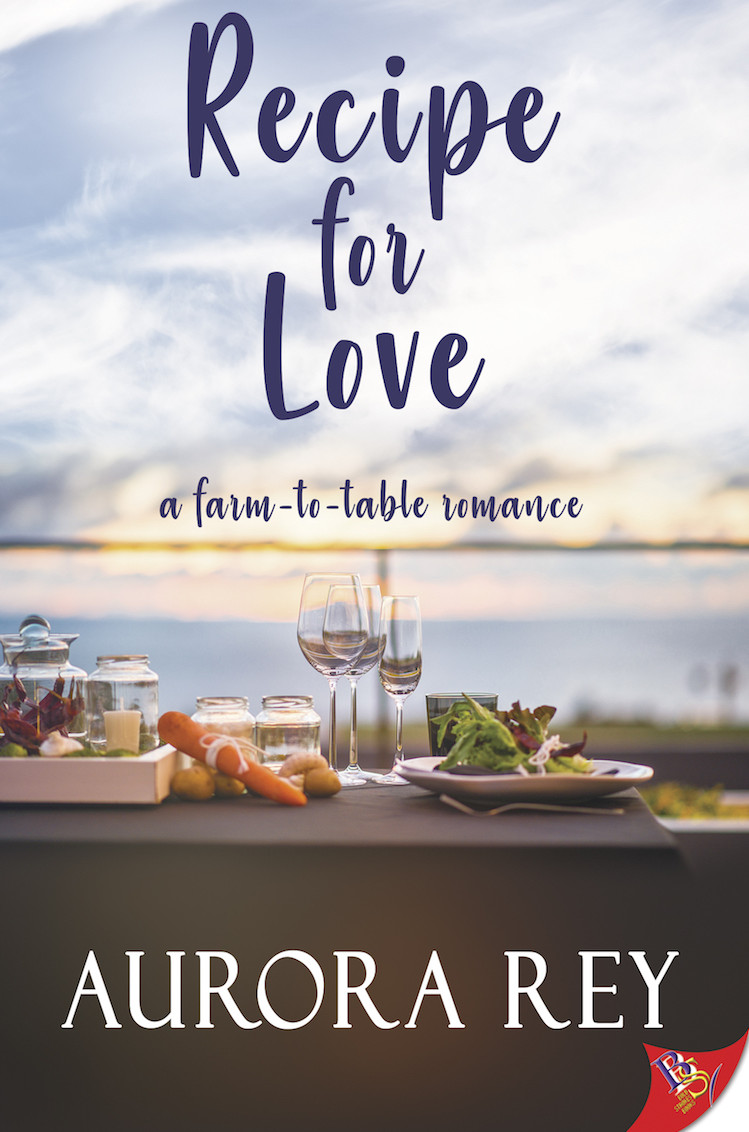 Aurora has ONE EBOOK copy of Recipe for Love, her recent release. Hannah's not a fan of fancy chefs or restaurants, but that's what her farm needs to survive. So she's initially thrilled when a local restaurant wants to feature her produce. Until she meets the egotistical but really attractive head chef. Win and find out what happens!
SACCHI GREEN winner – Sandra


Sacchi has ONE EBOOK copy of her latest collection of short stories, Wild Rides. Sex, romance, adventure, introspection in setting both historical and contemporary. This is sure to heat up your holidays.
CLARE ASHTON winner – judym22


Clare has ONE EBOOK copy of The Goodmans all set to go. Doctor Abby lives in her lovely English cottage, which is home to the Goodmans, who have basically been second parents to her. Abby's got a secret, though — she's in love with her best friend Jude, but Jude's straight and even if she weren't, Maggie Goodman wouldn't approve. But secrets have a way of getting out…
ANNA FERRARA winner – Leigh


Anna has ONE EBOOK copy of The Woman Who Tried to Be Normal. It's 1975 and Helen moves into a suburb of Los Angeles with her aircraft engineer husband. Ethel is the depressed wife of one of his colleagues, and she hates Helen on sight. But when strange and dangerous things begin to happen, they have to work together to discover the truth.
K'ANNE MEINEL winner – Marilyn


K'Anne has ONE EBOOK of Doctored up for grabs. Deanna has worked hard to become the doctor she is, and ends up in Africa where she meets Madison, a skilled nurse. They connect, but Deanna loses her to a misunderstanding until somehow, they end up working at the same hospital…
HARPER BLISS winner – pandabree13


Harper has ONE EBOOK of No Strings Attached, the first book in the Pink Bean series. Micky has lived her whole life according to everybody else's expectations. She married a man, had some kids, and now divorced, she's not sure who she is or what she wants to do. And then she gets a job as a barista at her neighborhood coffee shop, the Pink Bean. And you never know who you might meet…
RENÉE DAHLIA winner – Caryn


Renée has ONE EBOOK copy of Liability just waiting to shoot out across the interwebs. Ex-porn star Neve has just opened a mechanic shop so she can pursue her dream of restoring old cars. Crashing one of them into someone's garden wall might end that, but the owner of the wall, Jessica, happens to have been a fan of hers, and offers to invest in her business. Neve takes it, since Jessica doesn't seem to judge her for her past. Which has a funny way of catching up to you…
PATTY SCHRAMM winner – tineke


Patty has ONE EBOOK copy of Finding Gracie's Glory, the first in her Yukon romance series. Gracie escaped years of abuse from her partner and heads to the Yukon to heal and work at her grandfather's gold mine. She's definitely not looking for anything beyond that, but then Liv enters her life.
BRIDGET ESSEX winner – Lindsay


Bridget's bringing the holiday cheer with ONE EBOOK copy of Holiday Wolfpack, featuring three romantic novellas featuring…werewolves. Trust us on this. You'll love 'em.
ALISON SOLOMON winner – Angie Malone


Alison has ONE EBOOK copy of Devoted. Ashley knows there's something more to her sister's death, but as she investigates, she's also forced to face the conflict within herself.
KIM TAYLOR BLAKEMORE winner – kellye


Kim has ONE PAPERBACK copy of The Companion all set to go. It's 1855 in New Hampshire, and Lucy Blunt awaits execution for a double murder. Murderess or victim? Only Lucy knows the truth and as the gallows loom closer, her allies work to have her sentence overturned, but how much of her story can they trust?
NIAMH MURPHY winner – belindanatalie22


Niamh has ONE EBOOK copy of Dragon Whisper, the first book in the Dark Age trilogy. Amidst a looming war, devastating blight, and a god hungry for souls, outcast Breanna is just trying to earn a hunter's axe. But she has a secret that could be the key to stopping the dragon god's rampage.
C.J. MURPHY winner – Wanda C


C.J. has ONE PAPERBACK of Forever Chance all packaged up and ready to go. Chance is the sheriff of a county that sees a million tourists a year, so trying to plan a Christmas wedding isn't going to be easy, especially when there's an opioid crisis and a mass casualty at the ski resort.
CATHERINE MAIORISI winner – Anita F


Catherine had ONE PAPERBACK copy of The Blood Runs Cold, in which NYPD Detectives Chiara Corelli and P.J. Parker get a new murder case. The victim was a gay man posed with a rosary in his hands, the smell of incense in the air and Gregorian chants playing in the background. More bodies and a possible political connection make this case personal.
ANNE HAGAN winner – Allie C


Anne has ONE PAPERBACK copy of her latest, Steel City Confidential, book 1 of her new series. Pam's been on the run from the law for years, and so far, she's dodged it. Though she and her spouse Charlotte are aging, they hope to enjoy their golden years and forget about the past. Except that never works out, does it? Evidence points to Pam as a possible murder suspect, and Rochelle and her little law firm take Pam's case pro bono, only to find out that clients aren't always honest…
DONNA RAIDER winner – Elizabeth W Davis


Donna has ONE EBOOK copy of Twist of Fate to give away. Demons took her wife, and hell would not look the same after Leah finished with it.
CLIFFORD MAE HENDERSON winner – scottiegirl72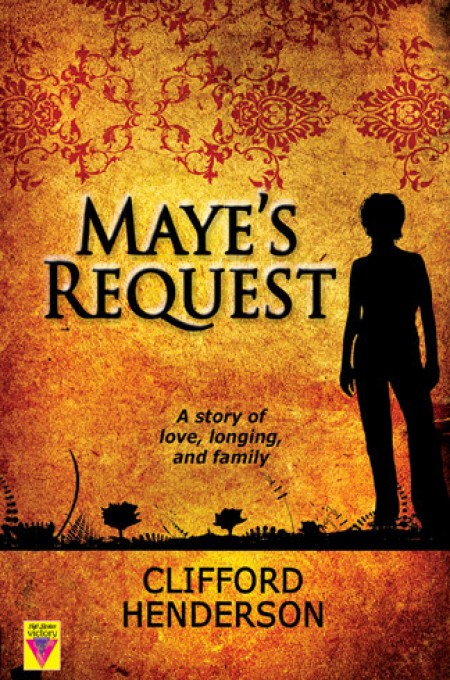 Award-winning author Cliffi has ONE EBOOK of Maye's Request. Brianna is freshly out of college and maybe in love, but she's worried she'll never have a normal relationship because of her weird family upbringing. But when her mom, Maye, is threatened with a possibly fatal illness, she asks Brianna to help her repair a family rift.
RENEE ROMAN winner – Margaret Pas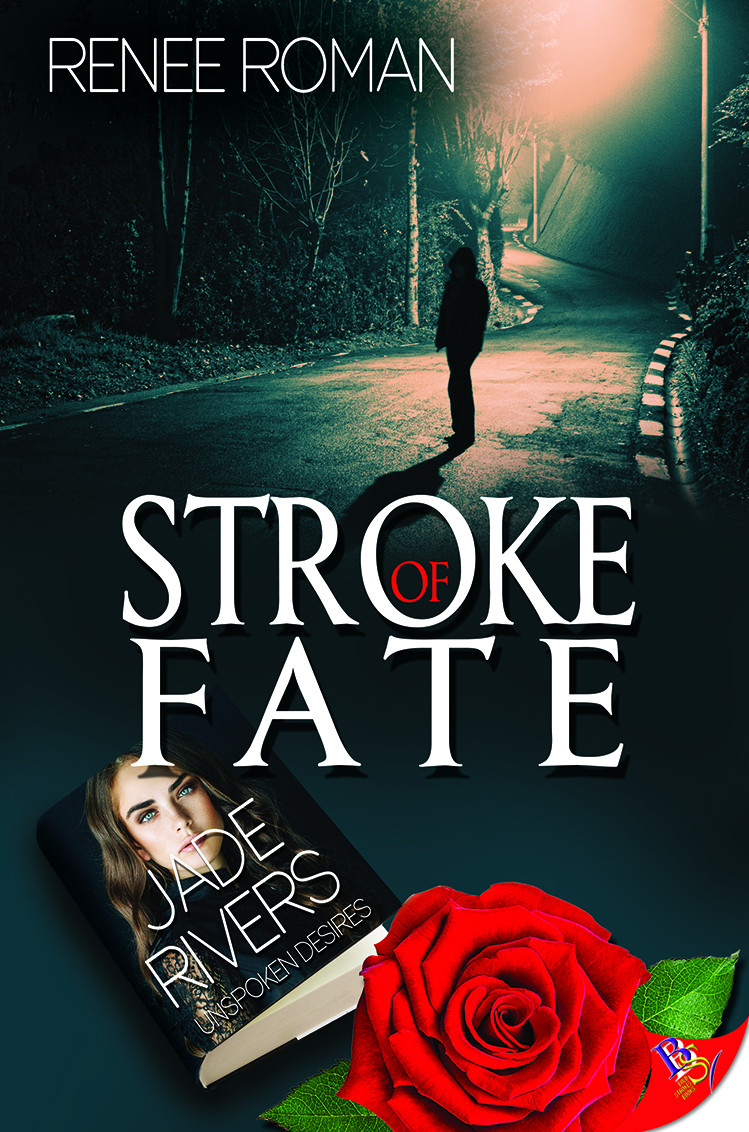 Renee has a special TWOFER EBOOK deal for ONE winner! Short erotic story Hard Body features one woman's fantasy and the firefighter who's willing to help it come true while the novel Stroke of Fate features a writer who hires a former agent for the Secret Service to protect her from a stalker.
PUBLISHERS

AFFINITY RAINBOW PUBLICATIONS winner – ShannonB
Affinity is offering ONE EBOOK, WINNER'S CHOICE, so get on over to their website and see the goodies.


BOLD STROKES BOOKS winner – dixiecat69
Bold Strokes Books are offering ONE EBOOK, WINNER'S CHOICE. Go check out the awesome at their site. NOTE: BSB will fulfill all winnings after the conclusion of the Hootenanny.

BYWATER BOOKS winner – crisperezsoria1
Bywater Books is offering ONE EBOOK, WINNER'S CHOICE. Y'all gotta see the good stuff at their site.

DESERT PALM PRESS winner – Kristy D
ONE EBOOK, WINNER'S CHOICE from Desert Palm is up for grabs! WOO! See the fun stuff at their website.

DIRT ROAD BOOKS winner – Lyss
Dirt road Books is offering ONE EBOOK, WINNER'S CHOICE. Hit their website to see.

LAUNCH POINT PRESS Leah M
Launch Point Press is offering ONE EBOOK, winner's choice, from THIS SPECIAL HOOTENANNY LINK. Click and find out about all the goodies!

SAPPHIRE BOOKS winner – Lin G
Sapphire is offering ONE EBOOK, WINNER'S CHOICE! Go see all the awesome at their site.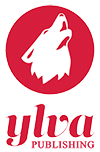 YLVA PUBLISHING winner – Lorelei Beaudette
Ylva is offering ONE EBOOK, WINNER'S CHOICE. Go browse right now. NOTE: Ylva will fulfill all ebook winnings beginning January 7.