YOWZA! Here we are on Day 8!
There's still plenty of time to get in on this! We've got plenty of holly-jolly going on and so much party time. We've got pizza, caffeine, sugar, and peppermint. All the elf and magical reindeer fuel you could possibly need.
And they are, in fact, making good use of it. Tucker and Rudolph went joy-riding (Rudolph's doing the flying) earlier, probably to pick up some gumdrops from Tucker's favorite shop (which happens to be in Canada, but last year it was in France, so who knows with him). They're back now and all the elves are hyped up on sugar again because there's another quidditch match this evening and no, I have no idea why the elves are all Harry Potter this year but hey, I do enjoy their little wizarding robes and silly songs about muggles, so there's that.
Last year they were all into those EDM versions of Christmas carols, but honestly, I'm glad they're not into that this year because the fifty-second time I heard some of those songs was really 52 times too many. But it's the Hootenanny, and it's a party, and sometimes you just have to go with the flow.
The reindeer have taken to luge-ing across the ice rink and the elves have decided this is a fine way to spend the afternoon, so now we've got luge races every which way and another batch of pizzas just arrived. Some of the elves are making popcorn chains to hang all over the trees out front (and the one inside which looks like it was decorated by several drag queens going through a surrealist phase and I have to admit, it does have kind of a cool appearance) but they've tied a couple to the disco ball and they're swinging on those and letting go to land in giant piles of wrapping paper, tinsel, and that fake cotton snow.
I'm going to go sit in the garage for a few minutes. I'll get at least five minutes of quiet. LOL
In the meantime, let's all raise a glass of eggnog to all the authors and publishers who so generously donated books to this event and thank you to YOU, all the readers taking part. We couldn't do this without you and we're so glad you're along for the ride. And thanks, Jove, for the banners!
Quick reminder, in case you had too much eggnog and forgot (or you're new here):
To enter, leave a comment below. Please include your email in the comment fill-out form but NOT in the comment body (we're saving you from spambots).
One entry per person per day. Let us share the luv!
We give the books away in the order they're listed. So the first person drawn wins the first book and so on. Otherwise, we'd get really confused and seriously, if you saw this place right now, you'd know why.
Authors, if you have a book featured today, please don't enter. Because winning your own book kinda sucks.
We close at 9 PM EST U.S. (world clock link) and start the drawing right away.
We notify winners by email right after we draw them by email and post their names next to their prize. If you see your name as a winner but you don't have an email from us, check your spam filter. If you still don't see an email from us, drop us a line at the contact link.
Mmmmmmm…la la la la…OHHHHHH
[hint: "God Rest Ye Merry Gentleman"]
Let's drink our merry eggnog now
And raise a glass all day
Remember Chris the neighbor
Will bring a bunch of cake
We saved a lot of baker's flour
We'll give a bag away
Ohhhh, reading brings comfort and joy
comfort and joy
Yeah reading brings comfort and joy
We'll have another pizza now
Let's call them on the phone
There's plenty for the reindeer too
Good thing we're safe at home
We'll give a bunch of books away
Because this place is cray
Ohhhh reading brings comfort and joy
comfort and joy
Yes! Reading brings comfort and joy
Now that you're all revved up, BEHOLD! Day 8! Have fun!
CHRIS ZETT winner – bdizzy39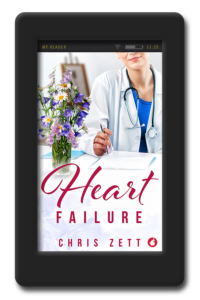 Chris has ONE EBOOK of Heart Failure ready to go. Cardiologist Jess Riley is successful and driven, until she collapses from heart failure one day. Time to slow down, and she heads to her mom's to do it, only to find that her mom has somehow taken in a struggling artist and Jess is not pleased about that. But you never know what could happen.
BETH BURNETT winner – DS


Beth has ONE EBOOK of Coming Around Again ready to go. What happens when you meet the right woman at the wrong time? Two different women torn apart despite their love and attraction, and now they're working to see if they can bring it back.
BARBARA WINKES winner – Kristen W


Barbara has ONE EBOOK of Bells Will Be Ringing for your holiday cheer. Dana is a big-city disillusioned lawyer who goes to visit her vacation home in a small town only to find it more run-down than she thought and she has to rely on the townspeople to help her get it back together. One of those is local doctor Holly.
ANNA BURKE winner – Carol


Anna has ONE EBOOK copy of Compass Rose ready to go. "In the year 2513, the only thing higher than the seas is what's at stake for those who sail them." Rose was born facing north, with an inherent sense of cardinal directions flowing through er. This earns her a coveted spot among the Archipelago Fleet elite, where she's sent on a secret mission, deep into pirate territory…
RENEE ROMAN winner – Sophie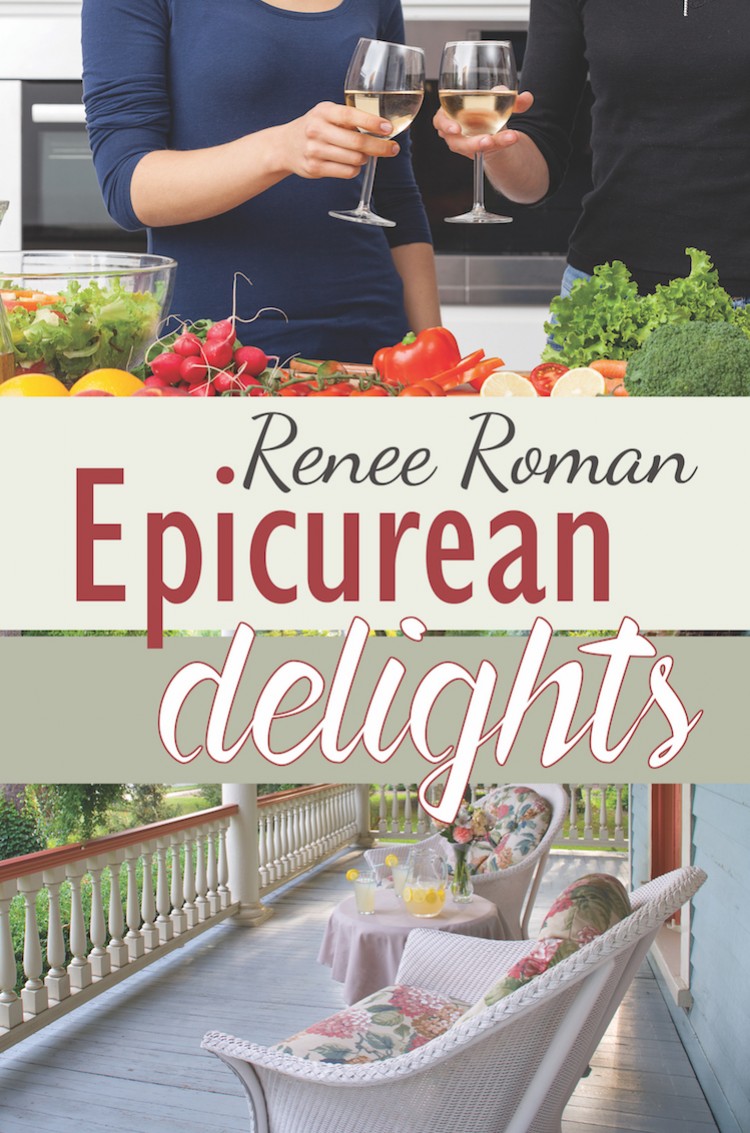 Renee has ONE EBOOK copy of Epicurean Delights for someone! Hudson's reeling from a breakup and relocates. Ari's trying to get a catering business up and running, but is denied a loan. Her path keeps crossing Hudson's, and Hudson has the acumen to help her do it. Will this become more than just business?
A.E. RADLEY winner – Mary Kelly


A.E. has ONE AUDIOBOOK copy of Going Up all set to go. Selina is on her way up in her corporation and she won't let anything stand in her way. Kate fell through the cracks in a broken social system and has ended up destitute. These two women's lives will intertwine in ways they never expected.
MARIAN SNOWE and RUBY GRANDIN winner – Mercedes


Marian and Ruby are offering ONE EBOOK copy of Homecoming. Scarlett's life is a mess. Her business tanked, her girlfriend bailed, and her roommate moved out. So she packs up and returns to the small town where she grew up, where Joan, her high school girlfriend still lives. Joan, who already broke her heart once. And now here they are again…
KAREN WILLIAMS winner – Jae Evergrove


Karen has ONE EBOOK of Nightshade ready to go! Alex is a talented violinist, and the survivor of an accident that claimed her parents' lives. During a strange stormy night, she comes into possession of a bell, which she rings and frees the angry fairy inside who needs to complete a quest.
DIANE MARINA winner – Linda M


Diane has ONE AUDIOBOOK copy of How Still My Love. Beth is fine with her single life, but then Toni enters it and suddenly she's rethinking things. But does Toni want the same things Beth does?
CASS SELLARS winner – Caitlin Ryan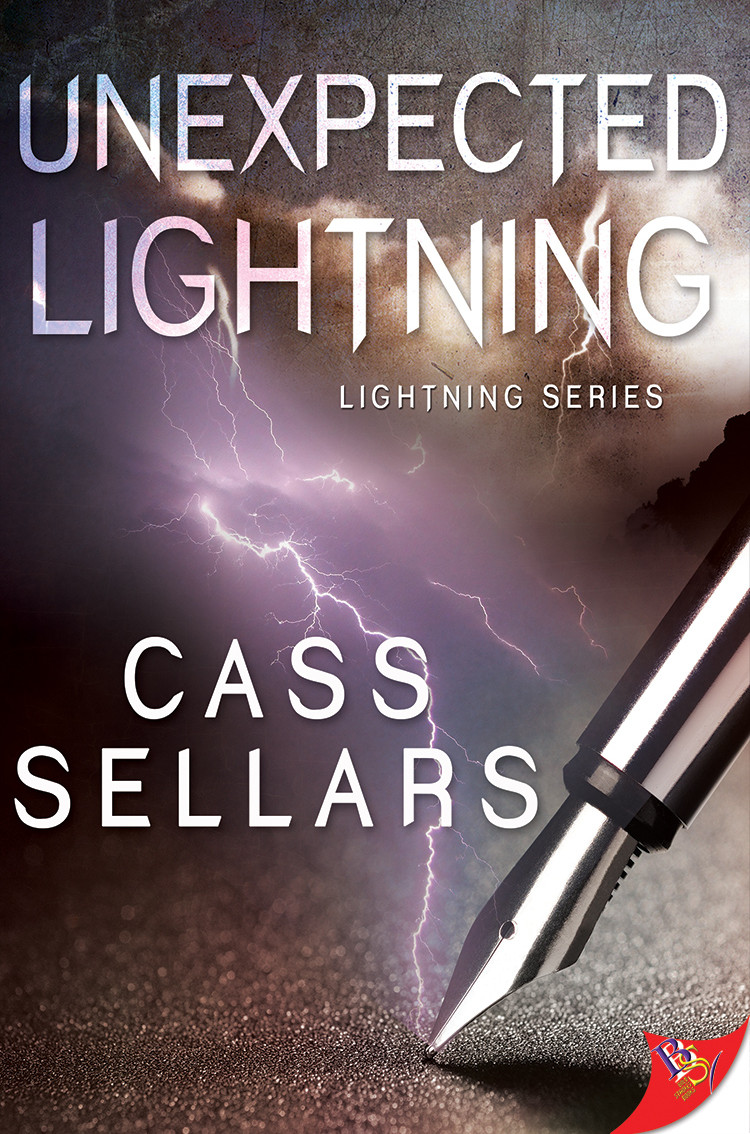 Cass has ONE EBOOK of Unexpected Lightning, part of her Lightning series, to give away! Sydney and Parker are trying to make a life together, but when the host a party for Parker's work colleagues, a dangerous stranger becomes a threat.
AMY BRIGHT winner – Mari Stark


Amy has ONE EBOOK of Breaking Point. Andi and Dawn meet on a beach in Mexico and sparks fly. But Dawn's got a friend back home who has been in love with her since they were kids. Tess has sabotaged every relationship Dawn has had but has never admitted her feelings. Find out what happens if you win.
JAX MEYER winner – LITJules68


Jax has ONE EBOOK of A Marine Awakening. In 1998, Cameron is focused on being a model Marine and surviving the social isolation of the military's Don't Ask, Don't Tell policy. She's convinced to attend a party with vivacious Sharon, and neither realizes how complicated both their lives are going to become.
$20 AMAZON GIFT CARD winner – Kat W


SWEEEEEEET!
MELISSA TEREZE winner – Simone


Melissa has ONE EBOOK of Forever Yours. Paisley wasn't supposed to fall for her boss, but here she is 3 years later after confessing her feelings to her, and she's got far more questions than answers. What happened? And now that woman is back. Win and find out what happens in this age-gap second-change winter romance.
TAMMY BIRD winner – Ann Breckenridge


Tammy has ONE EBOOK of Sandman to give away. Katia Billings, an EMT, is a first responder after a hurricane hits. But the storm also reveals evidence of a serial killer, and Katia knew one of the victims. So Katia, K-9 forensics expert Paige, and Katia's ex work to find the killer before he kills again.
ONA MARAE winner – Ameliah Faith


Ona has ONE EBOOK copy of Gum for Gracie, her debut novel. It's the summer of 1974, and Bobbi's life is going along great. Except her twin sister is trapped in an abusive relationship with a man, and Bobbi wants to help her and her nieces escape. Can they do it? And can they survive that and the aftermath? (Trigger warning.)
BARRETT MAGILL winner – SueH


Barrett has a special treat for one winner: ONE EBOOK SET of her Damaged series! Follow the lives of FBI agent Zeke and Anne, a home health nurse. Can these two make a go of it, even as Zeke deals with PTSD and the possibility of danger her job invariably brings?
NIAMH MURPHY winner – jaxtansy


Niamh is offering ONE EBOOK copy of Escape to Pirate Island! It's 1720 and two young women are about to get in some major trouble. Think Pirates of the Caribbean, Mutiny on the Bounty, and Treasure Island all rolled into one except with badass women at the helm!
JEN SILVER winner – Lou M


Jen has ONE PAPERBACK copy of Changing Perspectives ready to go! Art director Dani is always getting into trouble, and a fight at a lesbian leather bar isn't out of the ordinary. Camila is a finance director of a large company who stays closeted. When they meet, anything could happen.
T.B. MARKINSON and MIRANDA MACLEOD winner – snow29dove


T.B. has ONE EBOOK of Holly & Ivy to bring a winner some holiday cheer! Holly is a tech genious and the CEO of her own company but if she doesn't come up with a new idea soon, she could lose more than her edge. Ivy is a social worker on an island that practically dies when it's not tourist season. And a huge grant just fell through. And then their paths meet…
OCEAN winner – Valden Bush


Ocean has ONE EBOOK copy of Interview with a Lesbian Sasquatch: She's intelligent, funny and sassy. And she has something to say up for grabs. In this light-hearted spec fic novella, radio host Serena gets an email from someone claiming to be a lesbian Sasquatch. Had to be a hoax, right? A second email comes, with enough proof that Serena agrees to bring the lesbian Sasquatch on the air for an interview…
LYNN AMES winner – tamsin672


Lynn has ONE AUDIOBOOK of her WWII romance Secrets Well Kept. Nora ends up in a top secret project that could help the Allies win the war. Mary accepts a cryptic job opportunity. These two women are drawn together under impossible circumstances.
CHEYENNE BLUE winner – Michelle V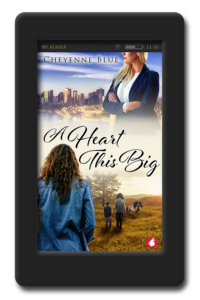 Cheyenne has ONE EBOOK of A Heart This Big, in which Australian country girl Nina runs a program for city kids to experience country life on her farm. A child gets hurt and Nina is threatened with a lawsuit, so she hires high-flying attorney Leigh, who generally has no interest in small cases like this. Or does she?
PATTY SCHRAMM winner – Samantha Brown


Patty has ONE EBOOK copy of Sara's Choice, JUST RELEASED THIS MONTH. Sara's been there, done that in terms of love, and now single, she's attracting interest. Terry moved herself and her daughter to Quebec to be closer to her mom, and that's when she fell hard for Sara. But then Terry had to call it off and now she keeps seeing Sara everywhere. Can she convince Sara to give things another try?
SACCHI GREEN winner – jsjarvis71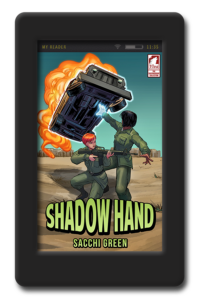 Lambda-winning editor and short story goddess Sacchi expands her repertoire and is offering ONE EBOOK of Shadow Hand, her superhero novel to some lucky winner. A long-buried stone figure of the goddess Ishtar somehow conveys the power to move objects with the mind alone to U.S. Army Lt. Ashton. With the help of her lover Cleo, Ash works to control this power, and possibly harness it in a hazardous rescue.
CLIFFORD MAE HENDERSON winner – Cheryl H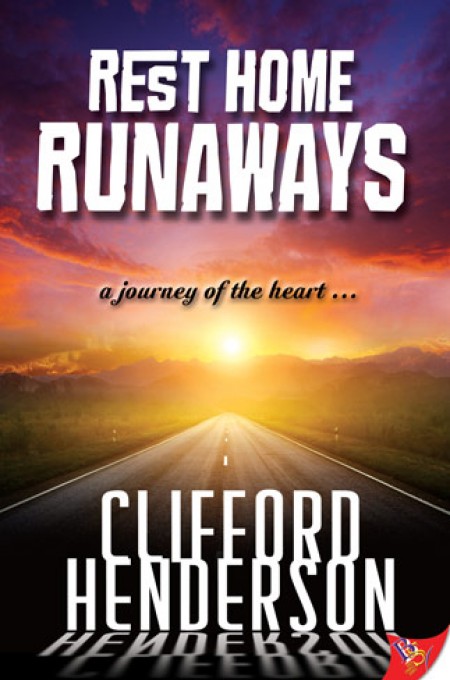 Cliffi has ONE EBOOK of Rest Home Runaways ready to go! Morgan's troubled marriage is the last thing on her mind when she finds out her 86-year-old dad has stolen a car and bailed from a nursing home, followed by a trio of fellow octogenarians determined to bring him home on their own. But Morgan knows something they don't. Her dad is taking orders from her mom's ghost, and trying to finally fulfill a promise. So she hits the road, too, to find him, and possibly find herself.
NICOLE HIGGINBOTHAM-HOGUE winner – ShannonB


Nicole has ONE AUDIOBOOK copy of Sentiment to the Heart, the first book in the Avery Detective Agency series. Kay's grandfather loses a treasure and she hires Parker, a detective, to help her find it. The two lock horns immediately, but they decide to stick it out to complete the case and facing danger together just might change their opinions of each other.
LILA BRUCE winner – Kimberly


Lila has ONE PAPERBACK copy of Chasing Shadows ready to go. Avery Smith settles in at her new job in a small-town sheriff's department, where she can be close to her aging mother. But a murder and an irritating TV personality shake things up in Avery's world.
LORI LAKE winner – Joy


Lori's got ONE EBOOK of Like Lovers Do. See if security guard/building owner Kennie and painter Lily can make it work in the wake of both their pasts and wary presents.
SAM LEDEL winner – Svetla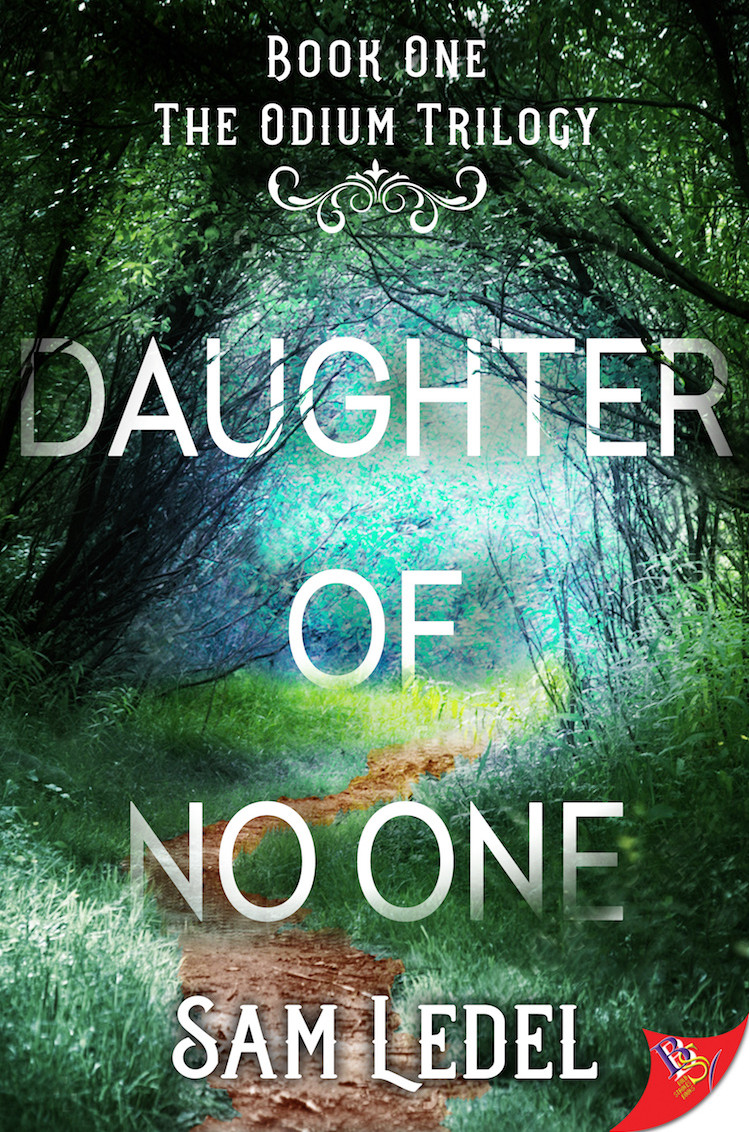 Sam has ONE EBOOK of Daughter of No One up for grabs. Star-crossed lovers alert! Princess Aurelia dreams of a life of adventure might just be realized when she meets village outcast Jastyn. When Aurelia is kidnapped, she and Jastyn have to face both fae and human enemies to survive.
ANDI MARQUETTE winner – Lisa Burleson


Andi's got ONE EBOOK copy of If Looks Could Kill, the romantic suspense novel she likes to call a mashup of Jane Bond and Devil Wears Prada.
PUBLISHERS

AFFINITY RAINBOW PUBLICATIONS winner – Denise
Affinity is offering ONE EBOOK, WINNER'S CHOICE, so get on over to their website and see the goodies.


BOLD STROKES BOOKS winner – Leslie Evans
Bold Strokes Books are offering ONE EBOOK, WINNER'S CHOICE. Go check out the awesome at their site. NOTE: BSB will fulfill all winnings after the conclusion of the Hootenanny.

BYWATER BOOKS winner – Fafamanda
Bywater Books is offering ONE EBOOK, WINNER'S CHOICE. Y'all gotta see the good stuff at their site.

DESERT PALM PRESS winner – Sandra
ONE EBOOK, WINNER'S CHOICE from Desert Palm is up for grabs! WOO! See the fun stuff at their website.

DIRT ROAD BOOKS winner – Leslie Ward
Dirt Road Books is offering ONE EBOOK, WINNER'S CHOICE. Hit their website to see.

LAUNCH POINT PRESS winner – jedfl
Launch Point Press is offering ONE EBOOK, winner's choice, from THIS SPECIAL HOOTENANNY LINK. Click and find out about all the goodies!

SAPPHIRE BOOKS winner – grace
Sapphire is offering ONE EBOOK, WINNER'S CHOICE! Go see all the awesome at their site.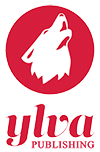 YLVA PUBLISHING winner – angeleyesofmyst
Ylva is offering ONE EBOOK, WINNER'S CHOICE. Go browse right now. NOTE: Ylva will fulfill all ebook winnings beginning January 7.