I can tell some of you are probably trying to get a few zzzz's, but GUESS WHAT?
DAY 9 AND WE'RE STILL OUT OF CONTROL UP IN HERE. This is about the time the elves get a second wind (who are we kidding? They just don't ever stop.) and a bunch are now building snow forts out front while several more are ziplining through the living room from the disco ball to the Christmas tree and what the actual hell — hold on a sec —
Prancer is now a miniature reindeer and clearly, it's so she can zipline inside, too. They've hooked her harness up to it and awaaaaay she goes to the Christmas tree. Tucker assures me elven magic lasts as long as they want and when Prancer wants to go back to her regular size, no problem.
I really hope she's not ziplining when she makes that decision.
There's another bake-off going on in the kitchen and team Slytherin is making yet another tray of brittle while team Gryffindor is working on peppermint brownies, after a spirited discussion and resolution about basically interpreting the Harry Potter series as their own and ensuring that everyone is welcome in their version of it, no matter what the author says or does through crappy comments on Twitter. EVERYONE is welcome, and a special shout-out to our trans friends in that regard. THIS, my friends, is the spirit of the Hootenanny and let's fanfic the hell out of Harry Potter and make it as queer as we possibly can.
I can't find my phone (oh, well) and the current song of the moment is Wham!'s "Last Christmas." Which they started up after a moment of silence for George Michael.
Tucker is leading another round of "The Electric Slide" with the neighbors (he really likes that song) and everybody's trying to out-do each other with all kinds of twists to the steps. Tucker's been kind of nostalgic, but I heard him blasting Lizzo last night, and hopefully he'll keep that up.
And Electric Slide is now on repeat in my head. LOL I might need some more eggnog.
So, friends! THANK YOU to all the authors and publishers who donated books and thank YOU, readers, for supporting all of us all these years. MUAH! And thanks to Jove for the awesome banners!
Okay, so, before we do some singing, here're our reminders:
To enter, leave a comment below. Please include your email in the comment fill-out form but NOT in the comment body (we're saving you from spambots! FOR REALS!).
One entry per person per day. Let us share the luv!
We give the books away in the order they're listed. So the first person drawn wins the first book, the second the second and so on. This helps Jove and Andi from losing their collective you-know-what.
Authors, if you have a book featured today, please don't enter. Because it's no fun to win your own book. We're pretty sure you already have a few copies.
We close at 9 PM EST U.S. (world clock link) and start the drawing as soon as we enlist either the neighbors or the elves to help.
We notify winners by email right after we draw them and post their names next to their prize. If you see your name as a winner but you don't have an email from us, check your spam filter. If you still don't see an email from us, drop us a line at the contact link.
Now warm up those vocal cords!
[hint: "White Christmas"
We're reading all night this Christmas
Just like we always like to do
And the elves are whistling while in the kitchen
We hear baking from this crew.
We're drinking egg…nog this Christmas
With every reindeer that we see
May your books be merry and light
And may you win a book that's free
We're eating choco-late this Christmas
And the elves always approve
Ziplining through the kitchen
We've heard up there that it's quite a view
We're reading all the books this Christmas
Just like we always like to do
May you win one that's cool
And may all your holidays be bright
Now go forth and peruse! Good luck!
CARSEN TAITE winner – Kristianne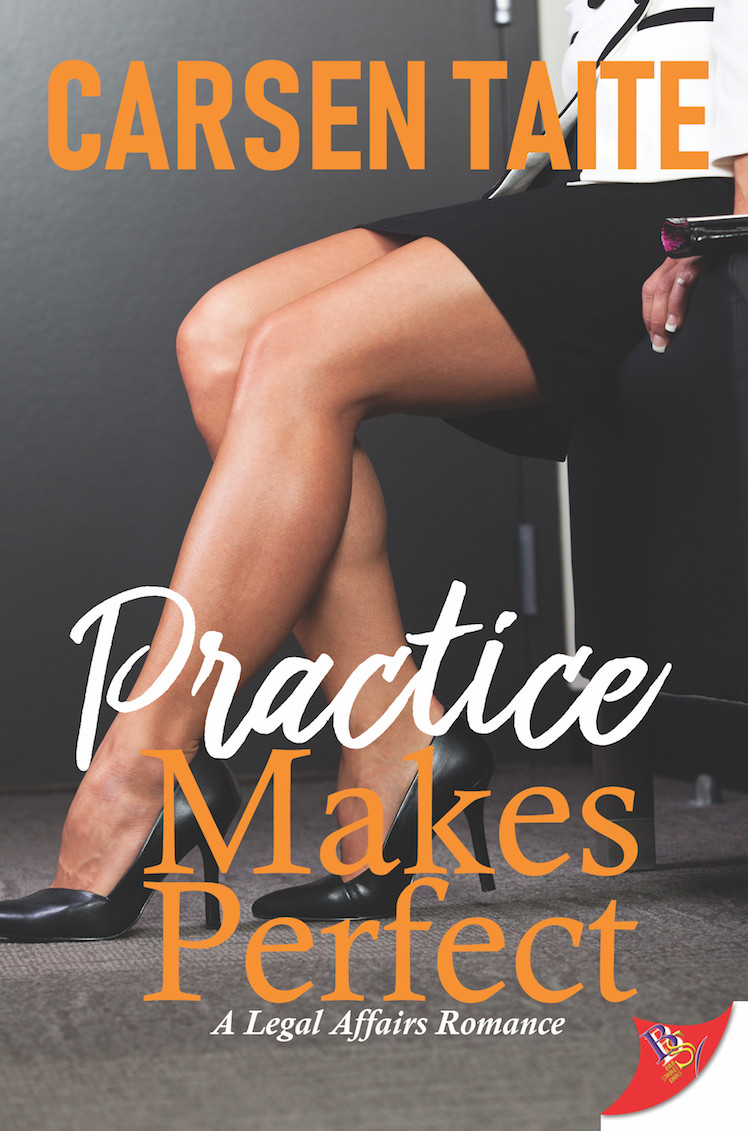 Carsen has ONE EBOOK copy of her latest, Practice Makes Perfect. Campbell, Abby, and Grace are law school friends and partners at Austin's premier boutique law firm for young, hip entrepreneurs. Once they score a victory for their first big client. Campbell wins the pitch, but the client insists she work with the firm she thought her firm would be replacing, and that includes working with attorney Wynne, who has never been second-best.
SHANNON HARRIS winner – Robin


Shannon has ONE EBOOK copy of Add Romance and Mix. Follow Briley as she spends her days flipping houses and baking in her off-time after the pain of her past relationship. This love stuff isn't for her. But then she gets a new neighbor…
ALYSSA LINN PALMER winner – msdoss76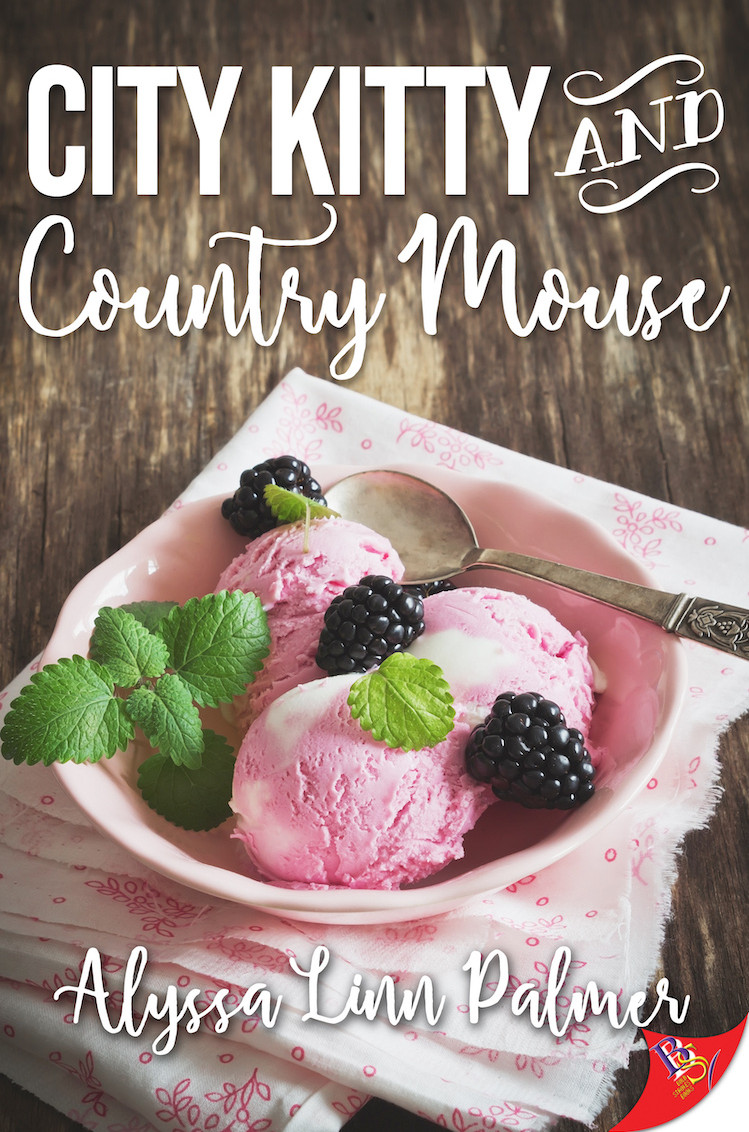 Alyssa has ONE PAPERBACK copy of City Kitty and Country Mouse wrapped up and ready to go. Kitty's a high-falutin' lawyer from the big city, but she sure can't get enough of Lucy's Country Mouse farms and suddenly she wants things she never thought she would. But falling for Kitty isn't something Lucy had planned, and though Kitty has helped spotlight the farm's produce in restaurants, Lucy's worried that she and the farm aren't enough to keep Kitty interested.
BETH BURNETT winner – Pat Bane


Beth (writing as E.A. Van Stralen) has ONE EBOOK copy of Coyote Ate the Stars, in which Coyote Jones, who has spent his life in hiding, obese and disfigured. When his dead father shows up and asks him to come to another world to save it from destruction, Coyote has to face his self-imposed prison.
GENTA SEBASTIAN winner – Karen


Genta has ONE EBOOK copy of her YA novel, Riding the Rainbow. Find out what happens to Lily, who is in the 5th grade and dealing with bullying because she has two moms while Clara tries to keep to herself, hiding the fact that she has two dads.
JAZZY MITCHELL winner – Wynnde


Jazzy has ONE EBOOK of Lost Treasures. Torry's been working at a Manhattan clothing boutique for a year and now she's designing the store windows, which attracts the attention of Evelyn, who would like to feature the windows in her magazine. And maybe her interest becomes a bit more personal.
CATHERINE MAIORISI winner – Mary Annp


Catherine had ONE PAPERBACK copy of The Blood Runs Cold, in which NYPD Detectives Chiara Corelli and P.J. Parker get a new murder case. The victim was a gay man posed with a rosary in his hands, the smell of incense in the air and Gregorian chants playing in the background. More bodies and a possible political connection make this case personal.
KATE CHRISTIE winner – Jen W


Kate has ONE AUDIOBOOK of Training Ground ready to go. It's the first in her Girls of Summer series. 15-year-old Jamie meets the older Emma at a soccer tournament. Neither knows that this meeting will forge a bond that will last across years and miles.
JAX MEYER winner – corikane


Jax is offering ONE EBOOK copy of Dal Segno, in which a retired Marine decides to take up music and makes an unexpected connection.
LYNN AMES winner – Sarah


Lynn has ONE EBOOK copy of Great Bones. Rachel's greeting card sentiments are the stuff of legend in the industry, but she couldn't find love "if you stuffed her into a Subaru full of lesbians." But her grandmother – descended from a long line of matchmakers – and her grandmother's scheming friend want to help her with her love life.
BRIDGET ESSEX winner -cjharris73


Bridget has ONE EBOOK copy of A Knight to Remember. Join librarian Holly, who often loses herself in adventure and romance through the books she loves. And then one night, during a particularly bad storm, magic and romance collide and a sword-wielding woman appears in Holly's back yard…
GILL MCKNIGHT winner – spines in a line


Dirt Road Books has ONE EBOOK of Gill's Little Dip, part of her Garoul (werewolves!) series. It's 1977 and Connie is a wildlife photographer trying to track down a rare bird in Oregon's Little Dip Valley. But a run-in with the owner of the valley and the Garoul matriarch and her bewitching daughter sidelines the trip. Until Connie tries again…
NICOLE HIGGINBOTHAM-HOGUE winner – Shannon McLeod


Nicole has ONE AUDIOBOOK copy of Starting Again for your listening fun times. Macy is left to raise her best friend's child and somehow, she has to figure out how to make this huge change in her life work.
ALISON SOLOMON winner – Sophie


Alison has ONE EBOOK copy of Timing Is Everything, book 1 of the Gulfport Mystery Series. A hit-and-run and a terrified suspect plus a woman caught between a friend and lover. MYSTERIOUS. Win and see what happens.
OCEAN winner – The_Voracious_Geek


Ocean's got ONE EBOOK of her latest release, the novella Diary from Hell's Waiting Room. Rock star Fiona is dead. She's too bad for heaven but too good for hell so now she's hung up in hell's waiting room until a decision is made about her eternal fate. She and Jessie, her new friend, talk life and mistakes and plot their escape.
LOUISA KELLEY winner – Gwen


Dirt Road Books has ONE EBOOK of Louisa's dragon-shifter suspense/romance Fianna the Gold ready to go! Abbie doesn't understand why weird things keep happening to her, or why she's a compulsive thief. Fianna, a dragon with the House of Gold, might have some answers for her.
EMMA STERNER-RADLEY winner – Valerie S


Emma has ONE AUDIOBOOK copy of Greengage Holiday Cheer. Kit, librarian and solver of mysteries, just wants to celebrate her first Christmas on Greengage Island with as little fanfare as she can muster, but her girlfriend is an island celebrity who doesn't seem to have time for her, and all the other things that can happen on this eccentric, quirky island seem to be interfering with her plans.
T.B. MARKINSON winner – Patty Anderson


T.B. has ONE EBOOK copy of A Shot at Love. Josie had a career as a speechwriter in American politics until a scandal brings it all down and she moves back home to the Cotswolds. Journalist Harriet left London after getting fired and divorced within six months. She's looking for peace in the same village where Josie currently resides. And then they meet.
T.T. THOMAS winner – Kathleen Jowitt


T.T. has ONE EBOOK copy of The Girl with 2 Hearts ready to go! Meet Victoria Regina Dormier, niece (fictional) of Queen Victoria. She becomes a motorcycle messenger during the Second Boer War in Africa and goes in search of "Jack" (whose real name is Alice…uh-oh)…
BRENDA MURPHY winner – Lex K


Brenda has ONE EBOOK copy of Sum of the Whole, about Jaya, security operative and mistress at Rowan House. Six years earlier, she had fallen hard for Sarah, who left, unwilling to be Jaya's possession. But here they are again, agreeing to try again. When a former client threatens to expose Sarah, Jaya will do everything to protect her.
CHRIS ZETT winner – Gabrielle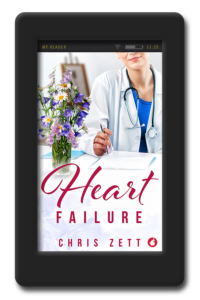 Chris has ONE EBOOK of Heart Failure ready to go. Cardiologist Jess Riley is successful and driven, until she collapses from heart failure one day. Time to slow down, and she heads to her mom's to do it, only to find that her mom has somehow taken in a struggling artist and Jess is not pleased about that. But you never know what could happen.
ELENA GRAF winner – Val


Elena has ONE EBOOK copy of Lies of Omission. It's 1938 and Margarethe von Stahle is trying to practice ethical medicine despite the Nazi policy of "racial hygiene." In this horrific and dangerous climate, will she remain on the sidelines or act on her convictions?
S.W. ANDERSEN winner – tjdallas


S.W. has ONE EBOOK copy of This Time ready to fling into the interwebz! Two very different women — a neuropsychologist and an artist — shouldn't have anything in common, but powerful astrological influences are at work and anything could happen.
KRIS BRYANT winner – Hayde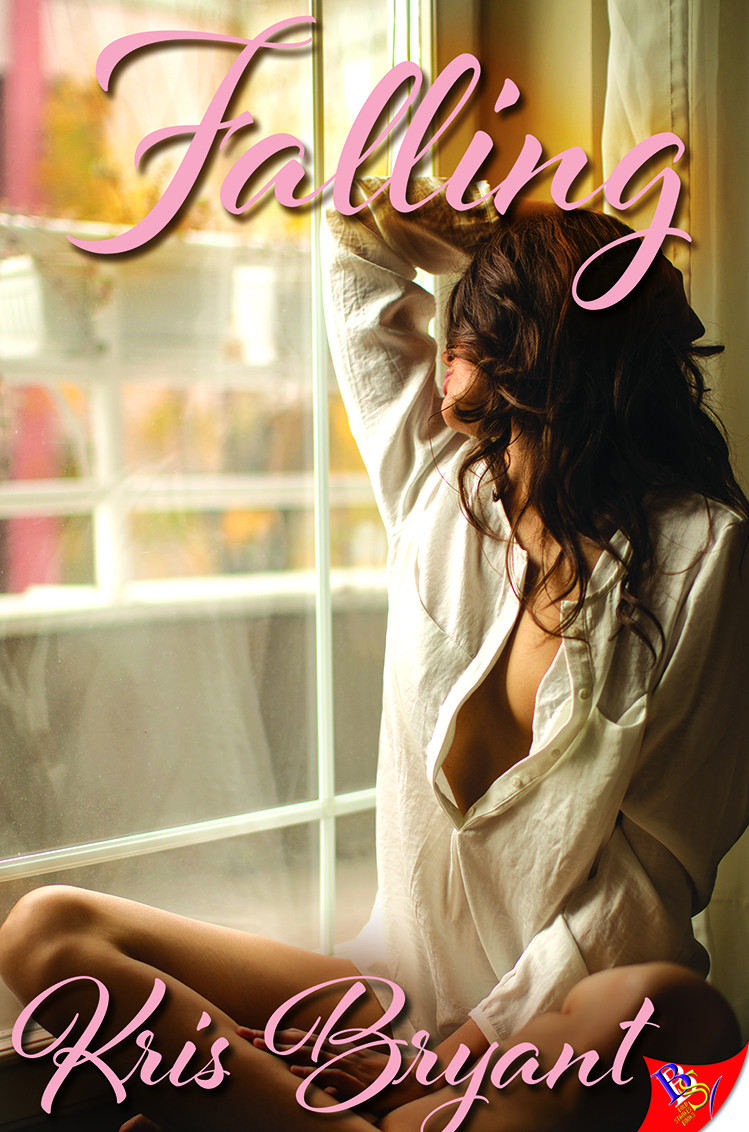 Kris has ONE EBOOK of Falling to give away. Shaylie was on her way home to Denver when her plane crashed and she's one of the few survivors. Piper lost her fiancée in the crash and she wants answers. She attends a support group of survivors to help her cope, where she meets Shaylie. Their friendship deepens, but Shaylie has a secret.
PUBLISHERS

AFFINITY RAINBOW PUBLICATIONS winner – Helen
Affinity is offering ONE EBOOK, WINNER'S CHOICE, so get on over to their website and see the goodies.


BOLD STROKES BOOKS winner – Angela Merry Pavlica
Bold Strokes Books are offering ONE EBOOK, WINNER'S CHOICE. Go check out the awesome at their site. NOTE: BSB will fulfill all winnings after the conclusion of the Hootenanny.

BYWATER BOOKS winner – Terry
Bywater Books is offering ONE EBOOK, WINNER'S CHOICE. Y'all gotta see the good stuff at their site.

DESERT PALM PRESS winner – Shai Walters
ONE EBOOK, WINNER'S CHOICE from Desert Palm is up for grabs! WOO! See the fun stuff at their website.

DIRT ROAD BOOKS winner – Little1
Dirt road Books is offering ONE EBOOK, WINNER'S CHOICE. Hit their website to see.

LAUNCH POINT PRESS christine reid
Launch Point Press is offering ONE EBOOK, winner's choice, from THIS SPECIAL HOOTENANNY LINK. Click and find out about all the goodies!

SAPPHIRE BOOKS winner – Bev D
Sapphire is offering ONE EBOOK, WINNER'S CHOICE! Go see all the awesome at their site.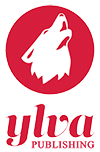 YLVA PUBLISHING winner – Bridget
Ylva is offering ONE EBOOK, WINNER'S CHOICE. Go browse right now. NOTE: Ylva will fulfill all ebook winnings beginning January 7.