And how are you all today, my delightful peppermint sticks? We still have a couple days to go and things are still super-festive. After all, this is THE HOOTENANNY and we are completely off the chain every year!
AND! It's winter solstice! The shortest day of the year, so get your fireplaces ramped up early!
This year is no exception, and it's a good thing that Jove and I pretty much just go with the flow because there is simply no way we'd be able to keep up with this mess, the constant Riverdance renditions and quidditch matches, the ziplining sessions through the living room, the baking and candy-making contests, the back yard line dances, and the constant stream of pizza, popcorn, and eggnog.
So we don't even bother. LOL
Tucker has started a reindeer decorating extravaganza out front that involves stringing lights on participants' antlers. They're doing a much better job with this than they did with the tree out there (which still looks like somebody with snarls in their hair), but that's probably not going to last long.
Some of the other elves are on the roof having a snowball fight — wait. Now they're luge-ing off the roof into snowbanks and the pizza delivery woman just pulled up. She'll be getting a bag of cookies and fudge and some hot chocolate. Probably eggnog. I don't quite understand why just when I think we're out of eggnog we suddenly have a whole pallet of it in the garage.
Elf magic! It's a thing!
And so, too, is the awesome that is all the authors and publishers who donated books to this event. We could not do this without you. And thank you, readers! We wouldn't be here without you. And thank you, Jove, for the banners!
So in case you've been imbibing too much eggnog and fudge or you're brand new here (better late than never!), here are some reminders:
To enter, leave a comment below. Please include your email in the comment fill-out form but NOT in the comment body (It'll save you from spambots!).
One entry per person per day, plz. Let us share the luv!
We give the books away in the order they're listed. So the first person drawn wins the first book, the second the second and so on. This helps Jove and Andi's brains from flinging out of their heads on overload.
Authors, if you have a book featured today, please don't enter. Because it's no fun to win your own book. Boo.
We close at 9 PM EST U.S. (world clock link) and start the drawing within minutes! REALLY!
We notify winners by email right after we draw them and post their names next to their prize. If you see your name as a winner but you don't have an email from us, check your spam filter. If you still don't see an email from us, drop us a line at the contact link.
[hint: "We Three Kings"]
We three queens with evening gowns are
Bringing books in heels so far
Field and fountain, moor and mountain
Drag shows in yonder bar
oooOOOHHH Books with wonder, books at night
Books with plotlines burning bright
Pizza eating, season's greetings
Somebody turn on the light
Books galore, the Hootenanny game
All around we give them away
Fun forever stopping never
These queens have come to play!
And now, go! The Day 10 goodies await!
CASS SELLARS winner – AC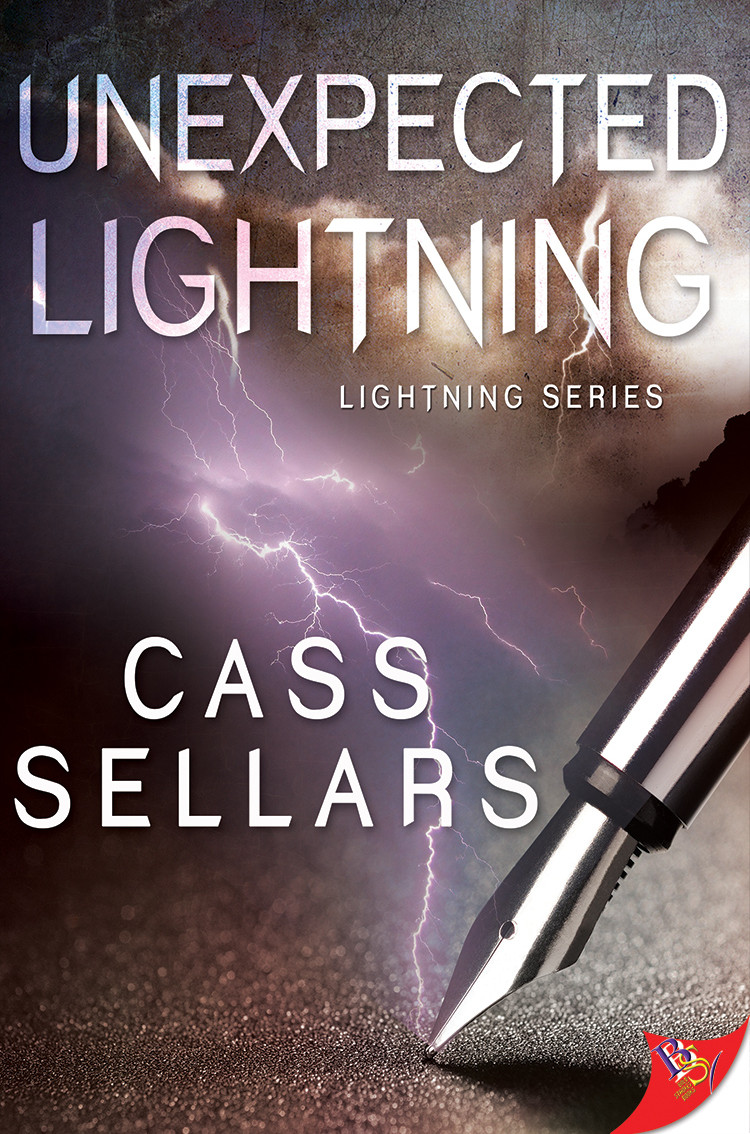 Cass has ONE EBOOK of Unexpected Lightning, part of her Lightning series, to give away! Sydney and Parker are trying to make a life together, but when the host a party for Parker's work colleagues, a dangerous stranger becomes a threat.
XAN WEST winner – LizCaruso


Xan has ONE EBOOK copy of 8 Kinky Nights, a F/F Chanukah romance in which newly divorced butch Jordan moves into her queer femme friend Leah's spare bedroom. Leah is also an experienced submissive kind educator who owns a sex shop, and has finally come to terms with herself as a gray ace. She comes up with an idea to help them both: 8 kink lessons, one for each night of Chanukah, to help Jordan explore being a novice dominant and to create a more structured space for Leah where she can work on honoring her own consent. Can these two autistic queers find ways to cope with the changes they're making and support each other? Win and find out!
AURORA REY winner – Alec Fowler


Aurora has ONE EBOOK copy of The Inn at Netherfield Green. New York ad exec Lauren loses her job, but inherits an inn and moves to England all in the span of a week. She's planning to fix the inn up, sell it, and open her own ad agency. But Gin distiller Camden has a soft spot for the inn, where her parents and grandparents got engaged, and turning it into some trendy hot spot doesn't sit well with her at all…
CATHERINE LANE winner – Dana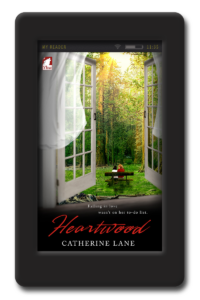 Catherine has ONE EBOOK of Heartwood ready to go. All Nikka wants is to make partner at her law firm, so when her bosses give her an assignment to a women's resort town where a famous lesbian author resides, Nikka goes. This could be the thing that gets her that promotion. But something mysterious is afoot…
LORI LAKE winner – Bobbi


Lori has ONE EBOOK of the 20th anniversary edition of Gun Shy! While on patrol, MN officer Dez saves two women from a brutal attack. Jaylynn is one of them, and she is immediately attracted to Dez and goes to the police academy. And, as fate would have it, Dez is immediately assigned as her field training officer.
PENNY TAYLOR with Gill McKnight winner – Lilaine


Dirt Road Books has ONE EBOOK copy of Penny Taylor's memoir about her first year in the British military in the early 1970s, where she came out and came of age.
CAREN WERLINGER winner – Jenna


Caren's has ONE EBOOK of When the Stars Sang, to give away. Kathleen leaves her girlfriend, leaves her job, and moves back to the island where her brother drowned 25 years ago. But the islanders aren't glad to see her, since her arrival stirs unwelcome memories. Molly is sure Kathleen will leave at the first sign of trouble. But she doesn't. Maybe there's more to her than she thought.
FIONA ZEDDE winner – Janeen


Fiona has ONE EBOOK copy of A Taste of Sin to warm up your nights. Desiree, dumped, heads back to Miami to help her mother, who is dealing with cancer. With her friends from back in the day, Desiree buries her pain in party nights. And then she falls for someone she really shouldn't.
CHRIS PAYNTER winner – Brooke


Chris is offering ONE EBOOK of Come Back to Me. Angie takes a man's name to write a hard-boiled detective and is very successful. Then a reviewer publishes a scathing critique, not knowing that the woman behind the man's pseudonym is her long lost true love.
K'ANNE MEINEL winner – Conny


K'Anne has ONE EBOOK of Veil of Silence, the story of a Marine helicopter pilot who goes missing in Afghanistan and her wife grieves. But she shows up a few years later at an embassy in Kabul with two children and a story.
BRENDA MURPHY winner – Kay Oliver


Brenda has ONE EBOOK copy of Knotted Legacy to steam up your windows. Martha, head mistress of Rowan House, goes to Italy to sooth her wounded soul after a bitter split from her lover, where she meets Lucia. But Martha has a secret, and when an extortionist shows up, she and Lucia have to join forces to save Rowan House.
DIANE MARINA winner – Melanie


Diane has ONE AUDIOBOOK copy of How Still My Love. Beth is fine with her single life, but then Toni enters it and suddenly she's rethinking things. But does Toni want the same things Beth does?
ELENA GRAF winner – Rachel


Elena has ONE EBOOK copy of Lies of Omission. It's 1938 and Margarethe von Stahle is trying to practice ethical medicine despite the Nazi policy of "racial hygiene." In this horrific and dangerous climate, will she remain on the sidelines or act on her convictions?
KAREN WILLIAMS winner – beachwench


Karen has ONE EBOOK of Nightshade ready to go! Alex is a talented violinist, and the survivor of an accident that claimed her parents' lives. During a strange stormy night, she comes into possession of a bell, which she rings and frees the angry fairy inside who needs to complete a quest.
NIAMH MURPHY winner – Tina Coba


Niamh is offering ONE EBOOK copy of Escape to Pirate Island! It's 1720 and two young women are about to get in some major trouble. Think Pirates of the Caribbean, Mutiny on the Bounty, and Treasure Island all rolled into one except with badass women at the helm!
ANDI MARQUETTE winner – Vanessa Stockett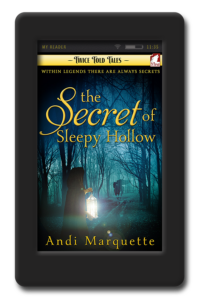 Andi has ONE EBOOK copy of The Secret of Sleepy Hollow. In this reboot of the classic Washington Irving tale, grad student Abby Crane heads to Sleepy Hollow hoping to find new research on the notorious town's most infamous legend — the headless horseman. She's got a personal stake, too, as she's a descendant of Ichabod Crane, who disappeared at the hands of the horseman so long ago. And then she meets Katie, and the two of them find what may be the key to Ichabod's disappearance, as love, legend, and magic intermingle.
LYNN AMES winner – Meghan


Lynn has ONE EBOOK copy of Great Bones. Rachel's greeting card sentiments are the stuff of legend in the industry, but she couldn't find love "if you stuffed her into a Subaru full of lesbians." But her grandmother – descended from a long line of matchmakers – and her grandmother's scheming friend want to help her with her love life.
SHANNON HARRIS winner – Blue


Shannon has ONE EBOOK of First Edition Romance that she'll be sending out upon publication. Ainslon co-owns a bookstore in Garriety that specializes in children's books and comics. She doesn't have time for romance, but then Lauren walks in and commissions her to find a first edition of Mary Poppins… NOTE: this book will be published in 2020 and the winner will receive a copy ASAP after that.
CELESTE CASTRO winner – Leigh


Celeste is giving away ONE EBOOK of Homecoming. Dusty is a speaker and best-selling author. On a speaking engagement in her Idaho hometown, she and another woman end up stuck in a cabin, where anything could happen.
T.T. THOMAS winner – D Henninger


T.T. has ONE EBOOK copy of her brand new release, House of Bliss. London, 1905. Ladies of the night are being murdered, and they're found wearing corsets made by made by Sabrina Blissdon, the bohemian but successful upmarket corsetière. The police want to know more about this connection, while all Sabrina wants to do is continue her work and enjoy her current romance. But now she has to clear her name.
KC RICHARDSON winner – Mallory Lass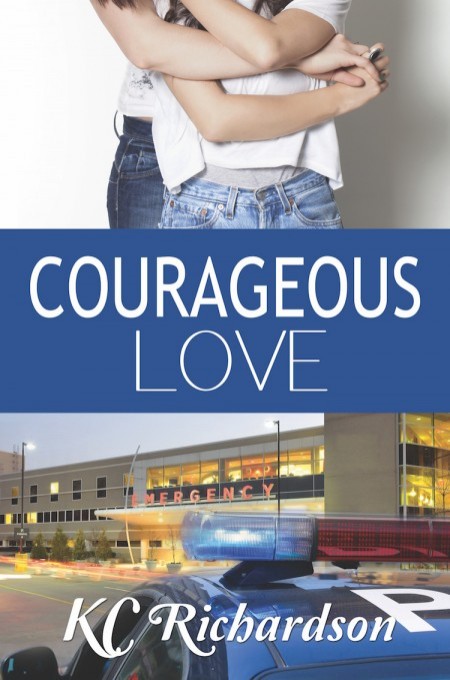 KC has ONE EBOOK of Courageous Love all set to go to a winner. Alex is an ER nurse whose path intersects with police officer Francesca and sparks fly. But then Alex is diagnosed with a devastating disease and prepares for the fight of her life while Francesca struggles with staying or going.
HARPER BLISS winner – Lynn Heilesen


Harper has ONE EBOOK of No Strings Attached, the first book in the Pink Bean series. Micky has lived her whole life according to everybody else's expectations. She married a man, had some kids, and now divorced, she's not sure who she is or what she wants to do. And then she gets a job as a barista at her neighborhood coffee shop, the Pink Bean. And you never know who you might meet…
A.L. BROOKS winner – Sheryl G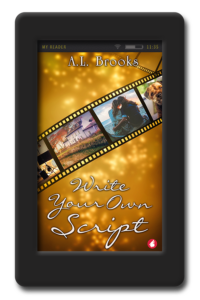 A.L. has ONE EBOOK copy of Write Your Own Script up for grabs. British actress Tamsyn is in her early 50s and working hard to prove she's still got it, but that means never revealing she's a lesbian. Maggie is a successful author dealing with burn out, and the last thing she expects to find at the resort she goes to is the actress she's had a crush on for years.
ERIN WADE winner – qoroth


Erin has ONE EBOOK copy of Three Times as Deadly ready to go. Sloan wakes up in an African hospital with no memory and three women claiming to be her wife. One of them might be trying to kill her and she soon learns that she holds secrets that could bring down governments and illegal poaching.
WENDY HUDSON winner – Patti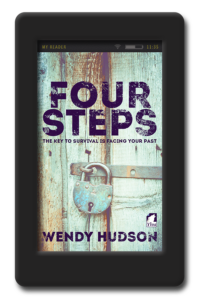 Wendy has ONE EBOOK copy of Four Steps to give away! Alex lives a simple, secluded life on her farm in the Scottish countryside until a crime that has haunted her for years tears into her quiet. A chance encounter with Lori in the Highlands allows them to forge a bond in the midst of a fight for survival.
MELISSA TEREZE winner – Sphin


Melissa has ONE EBOOK of Forever Yours. Paisley wasn't supposed to fall for her boss, but here she is 3 years later after confessing her feelings to her, and she's got far more questions than answers. What happened? And now that woman is back. Win and find out what happens in this age-gap second-change winter romance.
$20 AMAZON GIFT CARD winner – cw


SHUT UP! Another one? (Yes!)
PUBLISHERS

AFFINITY RAINBOW PUBLICATIONS winner – Shari Baumer
Affinity is offering ONE EBOOK, WINNER'S CHOICE, so get on over to their website and see the goodies.


BOLD STROKES BOOKS winner – April Begler
Bold Strokes Books are offering ONE EBOOK, WINNER'S CHOICE. Go check out the awesome at their site. NOTE: BSB will fulfill all winnings after the conclusion of the Hootenanny.

BYWATER BOOKS winner – Jamie
Bywater Books is offering ONE EBOOK, WINNER'S CHOICE. Y'all gotta see the good stuff at their site.

DESERT PALM PRESS winner – RNpride
ONE EBOOK, WINNER'S CHOICE from Desert Palm is up for grabs! WOO! See the fun stuff at their website.

DIRT ROAD BOOKS winner – Ame
Dirt Road Books is offering ONE EBOOK, WINNER'S CHOICE. Hit their website to see.

LAUNCH POINT PRESS winner – Sandi
Launch Point Press is offering ONE EBOOK, winner's choice, from THIS SPECIAL HOOTENANNY LINK. Click and find out about all the goodies!

SAPPHIRE BOOKS winner – Laure
Sapphire is offering ONE EBOOK, WINNER'S CHOICE! Go see all the awesome at their site.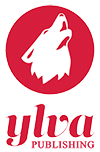 YLVA PUBLISHING winner – Walki
Ylva is offering ONE EBOOK, WINNER'S CHOICE. Go browse right now. NOTE: Ylva will fulfill all ebook winnings beginning January 7.