Hold on. I just…what is this…caramel? There's caramel on the ceiling? And I think it's now in my hair.
Because of course it is. Why wouldn't it be? IT'S HOOTENANNY TIME and everything is outta hand through the whole dang thing!
But thank you, authors and publishers! THANK YOU for donating all the books and helping us make this possible! And THANK YOU readers! We hope you've been having a blast!
It's the first day of Hanukkah! Hanukkah sameach, to all who celebrate! The elves have a menorah set up, too, and they've got a kinara ready for Kwanzaa though it always happens after this event. Tucker takes care of that, along with some friends who celebrate it. And for those of you who don't celebrate anything this time of year, well, happy December and happy Hootenanny! WOO!
Jove managed to find a quiet (relatively speaking) place behind the couch and now she's covered with piles of tinsel. LOLOL I'm looking for something a little stronger than eggnog right now…
We've got quite the polo match going on outside. The elves are using their quidditch brooms as mallets and Team Hufflepuff just scored again over Ravenclaw. I probably shouldn't have made that bet with Tucker, but whatever. If Ravenclaw loses, I have to buy him a few more bags of marshmallows and one of those big jars of Nutella, which he loves in his hot chocolate (both the marshmallows AND the Nutella). But he has been experimenting with them in his various baking recipes. I have to admit, the cherry Nutella marshmallow pie he whipped up the other day was pretty darn good.
And now I'm almost as caffeinated and sugared up as the elves. I'd probably better chill out or I won't sleep until New Year's Eve…
REMINDERS! Cuz…well, just cuz.
To enter, leave a comment below. Please include your email in the comment fill-out form but NOT in the comment body (we're saving you from spambots! FOR REALS!).
One entry per person per day. Spread the love and the holiday/December cheer!
We give the books away in the order they're listed. So the first person drawn wins the first book, the second the second and so on. This helps Jove and Andi from hiding behind the couch for hours.
Authors, if you have a book featured today, please don't enter. You could win your own book and we have it on good authority that you probably already have a copy.
We close at 9 PM EST U.S. (world clock link) and start the drawing as soon as we finish our eggnog.
We notify winners by email right after we draw them and post their names next to their prize. If you see your name as a winner but you don't have an email from us, check your spam filter. If you still don't see an email from us, drop us a line at the contact link.
[hint: "Rudolph the Red-Nosed Reindeer"]
We've got popcorn and eggnog
And cupcakes and quidditch
Pizza and fun stuff
And presents and witches…
And we'd like to call
The bestest merry elf of all…
Tucker the red-shirt elf
Is baking all the freaking time
And if you ever visit
He'll hook you up with key lime pie
All of the other merry elves
Love to laugh and dance around
They always let that Tucker
Drive all their butts to town
Then one Hoot-uh-nanny eve
Andi came to say
Tucker with Dan-cer's flashlight
Get more eggnog for tonight
Then how the neighbors loved him
And they shouted out with glee
Tucker the red shirt elf
Time for more dee-liv-er-eeeeeee
WOOOOO!
Here are the books! Have fun and good luck!
ANN APTAKER winner – Lyle Tipple


Ann has ONE EBOOK of Flesh and Gold, which chronicles the continuing adventures of 1950s noir art thief Cantor Gold, trying to find her kidnapped love in Havana.
RACHEL SPANGLER winner – Jennifer Lynn


Rachel has ONE EBOOK of Full English all set! Best-selling author Emma runs away to hide and heal in an English village after her humiliating divorce. The locals, however, devise a plan to draw her out of her isolation and they try to bring their fave bartender, Brogan, into the scheme. Neither Brogan nor Emma are in any mood for love, but anything could happen…
LOLA KEELEY winner – Betty Harmon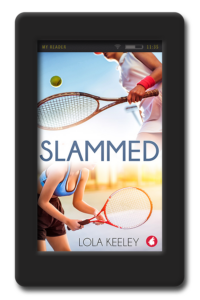 Lola has ONE EBOOK copy of Slammed, in which Tennis star Elin is after another Grand Slam but somehow, her heart isn't in it. But then a rival tennis star bursts onto the scene and there's a lot more between them than just a net.
CELESTE CASTRO winner – Nicki


Celeste has ONE EBOOK copy of The Taking ready to go! Peachy is on a mission to steal a pricele.ss family heirloom but taking the amulet causes a series of events, and she suddenly wakes up in a bizarre world under the care of a strange woman who can communicate without speaking.
BARBARA WINKES winner – rosii1959ct


Barbara is offering ONE EBOOK of Indiscretions, book 1 in her Carpenter/Harding detective series. Officer Ellie Harding and detective Jordan Carpenter face not only individual challenges, but the ramifications of an attraction to each other. Couple that with dangers from a sadistic killer, and anything could happen.
KAREN F. WILLIAMS winner – artsy59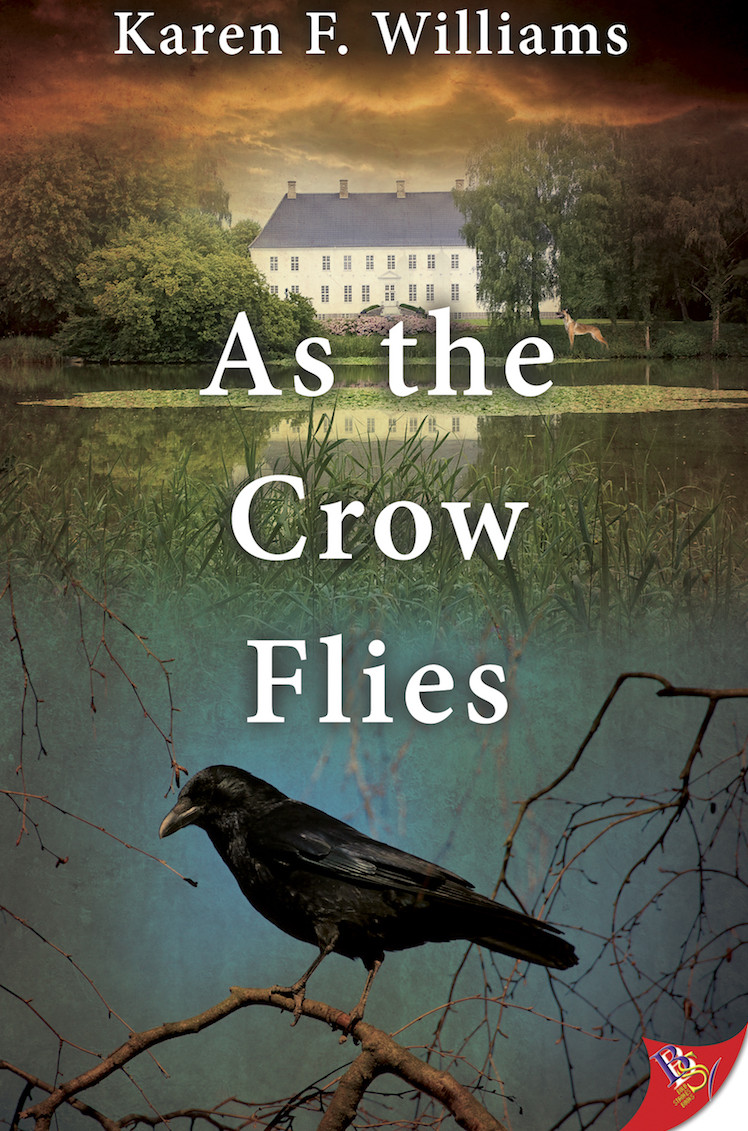 Karen has ONE EBOOK of As the Crow Flies. Samantha is a forensic scientist turned paranormal novelist who buys a bookend one day that looks like the crow that saved her life. She and her friend Liz go on a quest to find the bookend's match, leading them toward attraction while also stirring up a ghost.
YVONNE HEIDT winner – Dian


Yvonne has ONE EBOOK copy of Meet Me in the Middle. Veterinarian Aislin runs a busy clinic and is not looking for a relationship and she certainly isn't attracted to fancy pants executive Zane Whitman. They're from opposite sides of the track, but neither expects meddling from an unexpected source on the other side. Win and find out what happens.
NIAMH MURPHY winner – Ali Cook


Niamh has ONE EBOOK copy of Dragon Whisper, the first book in the Dark Age trilogy. Amidst a looming war, devastating blight, and a god hungry for souls, outcast Breanna is just trying to earn a hunter's axe. But she has a secret that could be the key to stopping the dragon god's rampage.
ANDI MARQUETTE winner – Gwen


Andi has ONE EBOOK copy of Friends in High Places, the first book in her space opera series. Outlaw Torri Rendego and her crew have to smuggle rare black opals out of an old Earth-based mining community of Newburg. They're good at their jobs, but the hated Coalition is increasing security and Torri didn't count on Kai Tinsdale, a blast from her past, being stationed in Newburg to break up smuggling rings…
BARRETT MAGILL winner – queerinalabama


Barrett has a special treat for one winner: ONE EBOOK SET of her Damaged series! Follow the lives of FBI agent Zeke and Anne, a home health nurse. Can these two make a go of it, even as Zeke deals with PTSD and the possibility of danger her job invariably brings?
CATHERINE MAIORISI winner – Mary Kelly


Catherine has ONE PAPERBACK copy of No One But You all bundled up and good to go. Bestselling novelist Lily was abandoned at the altar, so she's being cautious about even dating again. But then she locks gazes with tech entrepreneur and notorious playgirl Robin.
FIONA ZEDDE winner – Ashlee Lawson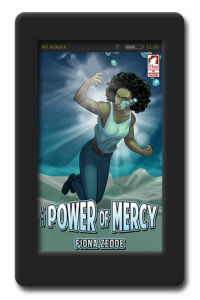 Fiona has ONE EBOOK copy of her superheroine tale, The Power of Mercy. Mai's shapeshifting abilities are weak to her family, but when she puts on a costume and becomes Mercy, a rooftop-climbing chameleon with innumerable disguises, she feels invincible. The police call her in to help find the killer of a murdered politician who she discovers was her uncle, who made her life hell.
MB AUSTIN winner – nerdgirl1115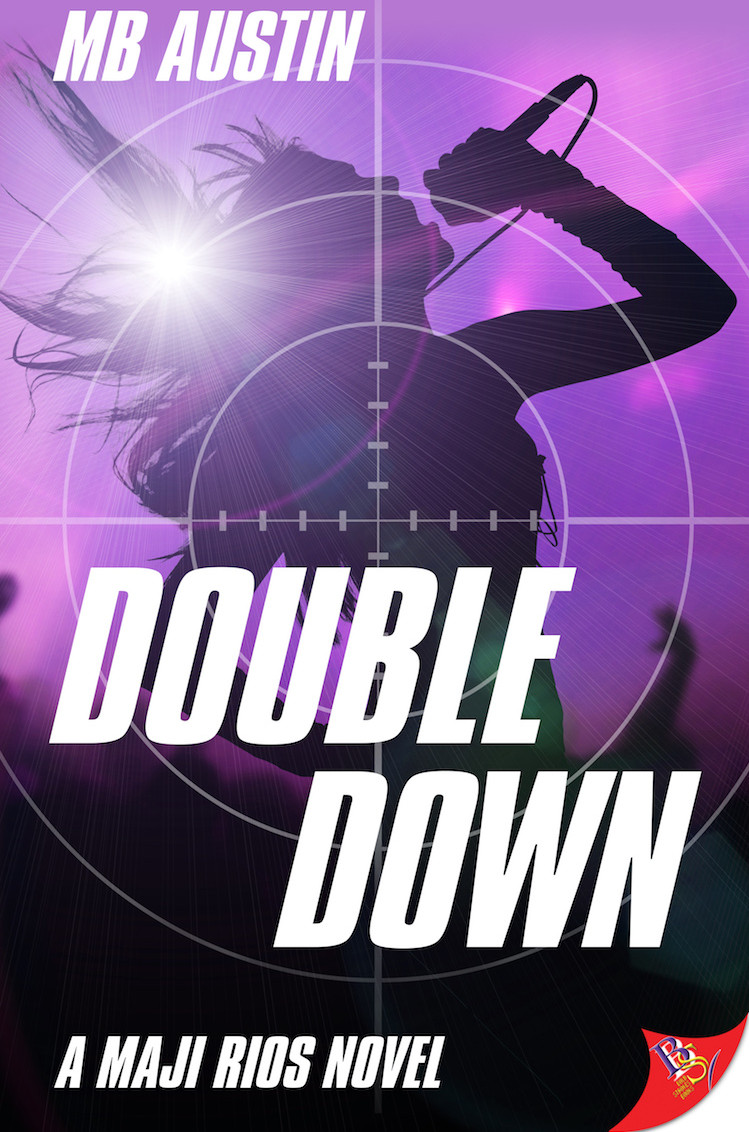 MB has ONE EBOOK copy of Double Down ready to go. After losing lives on a mission gone wrong, Maji is anything but ready for covert op to protect a volatile Spanish pop star. But this mission is hers, too, and it brings its own dangers.
SHANNON HARRIS winner – Norma


Shannon has ONE EBOOK copy of Blueprint for Romance all ready to go. Dylan is struggling to raise her daughter after the death of her husband, and has no interest in any kind of romance, but she keeps getting thrown into Kat's orbit, a woman who left her old job and moved halfway across the country to start a new life and career.
LYNETTE BEERS winner – Kitt Hoover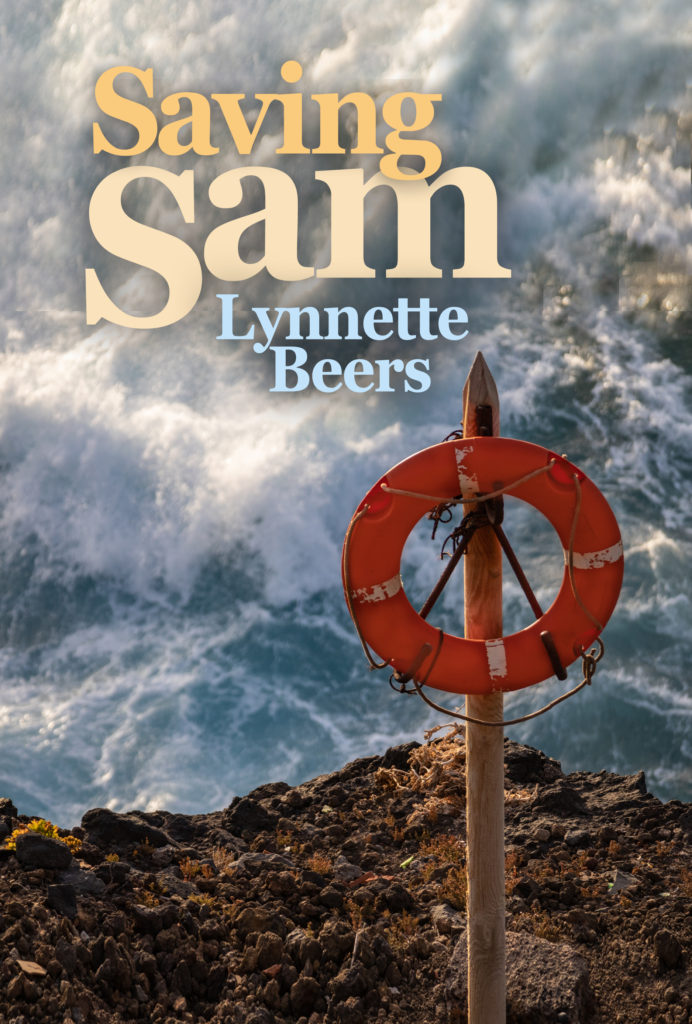 Lynette has ONE EBOOK copy of Saving Sam. San Diego lifeguard Sam is called home to Mississippi after her brother is in a terrible accident. As investigators try to find the person responsible, Sam remembers a terrible secret in her home town that she and her brother vowed to keep quiet, but as a woman from her past works the investigation, other feelings stir, too.
BRENDA MURPHY winner – Raina Hastings


Brenda has ONE EBOOK of Complex Dimensions. Former grad student Veronica decides to take a job managing the stables at Rowan House, an exclusive resort for women, where she meets Millie, who seems to be the woman of her dreams. But something in Millie's past could be problematic…
LYNN AMES winner – Darlene


Lynn has ONE AUDIOBOOK of Chain Reactions. Scientist Diana learns that her great-aunt Nora, a noted physicist, is dying. Diana hires private-duty nurse Brooke to care for Nora, who watches them get closer and, wanting to help them find the love they deserve, Nora makes a decision that brings past and present onto a collision course.
AURORA REY winner – Caryn


Aurora has ONE EBOOK copy of The Inn at Netherfield Green. New York ad exec Lauren loses her job, but inherits an inn and moves to England all in the span of a week. She's planning to fix the inn up, sell it, and open her own ad agency. But Gin distiller Camden has a soft spot for the inn, where her parents and grandparents got engaged, and turning it into some trendy hot spot doesn't sit well with her at all…
K'ANNE MEINEL winner – Barbara


K'Anne has ONE EBOOK of Survivors ready to go. Jodi was one of the few who recognized the signs and prepared for the end of the world. Cabin in the wilderness ready to shelter her and her partner; warning all her friends to get out of the cities; prepping. And then things turn out to be much worse than anyone thought, and it's going to take a whole lot more to survive…
T.B. MARKINSON winner – lsnacker422


T.B. has ONE EBOOK copy of A Shot at Love. Josie had a career as a speechwriter in American politics until a scandal brings it all down and she moves back home to the Cotswolds. Journalist Harriet left London after getting fired and divorced within six months. She's looking for peace in the same village where Josie currently resides. And then they meet.
BRIDGET ESSEX winner – Laurie


Bridget's bringing the holiday cheer with ONE EBOOK copy of Holiday Wolfpack, featuring three romantic novellas featuring…werewolves. Trust us on this. You'll love 'em.
OCEAN winner – bookzombie6


Ocean has ONE EBOOK copy of Interview with a Lesbian Sasquatch: She's intelligent, funny and sassy. And she has something to say up for grabs. In this light-hearted spec fic novella, radio host Serena gets an email from someone claiming to be a lesbian Sasquatch. Had to be a hoax, right? A second email comes, with enough proof that Serena agrees to bring the lesbian Sasquatch on the air for an interview…
ALISON SOLOMON winner – Marie Foose


Alison has ONE EBOOK copy of Timing Is Everything, book 1 of the Gulfport Mystery Series. A hit-and-run and a terrified suspect plus a woman caught between a friend and lover. MYSTERIOUS. Win and see what happens.
JAX MEYER winner – justdar826


Jax has ONE EBOOK of A Marine Awakening. In 1998, Cameron is focused on being a model Marine and surviving the social isolation of the military's Don't Ask, Don't Tell policy. She's convinced to attend a party with vivacious Sharon, and neither realizes how complicated both their lives are going to become.
A.L. BROOKS winner – KJ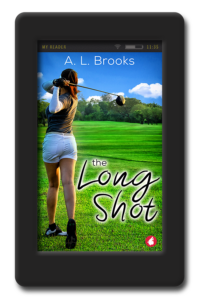 A.L. has ONE EBOOK copy of The Long Shot up for grabs. TV producer Adrienne wants to do a documentary on talented golfer Morgan. But Morgan's reserved, and feels Adrienne's project is an invasion of her privacy. Will Adrienne get this thing produced? Will Morgan allow it? More importantly, what's the deal with this attraction Adrienne feels for her?
EMMA STERNER-RADLEY winner – Wilma


Emma Sterner-Radley has ONE EBOOK copy of Pining and Loving, just released! Aya has been forced to leave her career as a professional boxer while Gwen is a barista and an artist who deals with chronic depression. Both have battles to fight, but their daydreams meet reality and suddenly there are more choices to make.
PUBLISHERS

AFFINITY RAINBOW PUBLICATIONS winner – Laura Georgia
Affinity is offering ONE EBOOK, WINNER'S CHOICE, so get on over to their website and see the goodies.


BOLD STROKES BOOKS winner – Debbie G
Bold Strokes Books are offering ONE EBOOK, WINNER'S CHOICE. Go check out the awesome at their site. NOTE: BSB will fulfill all winnings after the conclusion of the Hootenanny.

BYWATER BOOKS winner – Sandy
Bywater Books is offering ONE EBOOK, WINNER'S CHOICE. Y'all gotta see the good stuff at their site.

DESERT PALM PRESS winner – Millie Ireland
ONE EBOOK, WINNER'S CHOICE from Desert Palm is up for grabs! WOO! See the fun stuff at their website.

DIRT ROAD BOOKS winner – Anita F
Dirt Road Books is offering ONE EBOOK, WINNER'S CHOICE. Hit their website to see.

LAUNCH POINT PRESS Kait Broe
Launch Point Press is offering ONE EBOOK, winner's choice, from THIS SPECIAL HOOTENANNY LINK. Click and find out about all the goodies!

SAPPHIRE BOOKS winner – Karen
Sapphire is offering ONE EBOOK, WINNER'S CHOICE! Go see all the awesome at their site.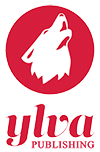 YLVA PUBLISHING winner – Cynthia
Ylva is offering ONE EBOOK, WINNER'S CHOICE. Go browse right now. NOTE: Ylva will fulfill all ebook winnings beginning January 7.