HELLO! YOU MADE IT!
This is it! The last day of this here crayfest book giveaway! We hope you've had a good time hanging out with us and we hope all the authors and publishers brought some holiday cheer into your days.
Of course, the elves and the reindeer are still in party mode and they're having an indoor snowball fight with marshmallows as ammo. Some of those marshmallows are stuck to the caramel on the ceiling and now they're trying to get even more stuck up there. Like they're shooting baskets or something. omg lol
Tucker is leading another line dance — I did not realize you could do that to Christmas carols — and it looks really cool because the reindeer antler lights are blinking off and on. One of the neighbors has her electric guitar out and it's a great backdrop to "Santa Claus is Coming to Town." Who knew you could rock that up a bit?
This is the last day, and it's going to be a blowout to the very end, friends. Rest assured of that! Nobody eases up until the last book is given away, until the last marshmallow is flung into the caramel on the ceiling, until you can't see the tree or the disco ball because of the piles of tinsel and pizza boxes.
But we don't mind, and we're just really glad we've been able to share all of this with you.
A final HUGE THANK YOU to all the authors who donated and all the publishers who did too — every year we're so humbled at your generosity and the happy fun times you make possible here at Women and Words. And thank YOU, readers, for supporting authors and publishers and for joining us. You made this possible, too. And a final shout-out to Jove's banners!
And remember:
To enter, leave a comment below. Please include your email in the comment fill-out form but NOT in the comment body (we're saving you from spambots!).
One entry per person per day. Let us share the luv! MUAH!
We give the books away in the order they're listed. So the first person drawn wins the first book, the second the second and so on. Especially today, because Jove and I are fried.
Authors, if you have a book featured today, please don't enter. You might win your own book and that's just not cool.
We close at 9 PM EST U.S. (world clock link) and start the drawing as soon as we find the drawing thingie.
We notify winners by email right after we draw them and post their names next to their prize. If you see your name as a winner but you don't have an email from us, check your spam filter. If you still don't see an email from us, drop us a line at the contact link.
[hint: "Have Yourself a Merry Little Christmas"]
Hope you had a merry little bookfest
May your books be light
Next week all our cupcakes will be out of sight
Hope you had a merry little elf-fest
Make the yuletide SUPER GAY
Next week all the eggnog will be gone away
Once again we did giveaways
Lots of books each day and more
Faithful readers, so dear to us
Were so near to us once more
Some day soon we all will be together
If the blog allows
Until then we'll clean the tinsel up somehow…
And have yourself a merry little bookfest nooooowwwwwww!
Thank you again for joining us. And now, go get entered for the final day's goodness!
HARPER BLISS winner – dkm1965


Harper's got ONE EBOOK copy of French Kissing Season 1. The series follows a group of Parisian women as they navigate love and life.
WENDY HUDSON winner – Ally Sauntson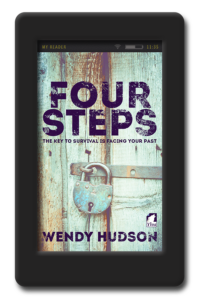 Wendy has ONE EBOOK copy of Four Steps to give away! Alex lives a simple, secluded life on her farm in the Scottish countryside until a crime that has haunted her for years tears into her quiet. A chance encounter with Lori in the Highlands allows them to forge a bond in the midst of a fight for survival.
$20 AMAZON GIFT CARD winner – Sally


WOO!
CATHERINE MAIORISI winner – Nelle


Catherine has ONE PAPERBACK copy of No One But You all bundled up and good to go. Bestselling novelist Lily was abandoned at the altar, so she's being cautious about even dating again. But then she locks gazes with tech entrepreneur and notorious playgirl Robin.
EMMA STERNER-RADLEY winner – Rowan


Emma has ONE AUDIOBOOK copy of Greengage Holiday Cheer. Kit, librarian and solver of mysteries, just wants to celebrate her first Christmas on Greengage Island with as little fanfare as she can muster, but her girlfriend is an island celebrity who doesn't seem to have time for her, and all the other things that can happen on this eccentric, quirky island seem to be interfering with her plans.
K'ANNE MEINEL winner – Shibriel


K'Anne has ONE EBOOK of Survivors ready to go. Jodi was one of the few who recognized the signs and prepared for the end of the world. Cabin in the wilderness ready to shelter her and her partner; warning all her friends to get out of the cities; prepping. And then things turn out to be much worse than anyone thought, and it's going to take a whole lot more to survive…
ASHLEY BARTLETT winner – jaxtansy


Ashley is offering one winner a bunch of Cash. As in Braddock! She's got her full Cash Braddock series in EBOOK ready to go! Follow the young drug dealer Cash Braddock and the curves life throws at her in love, life, and getting by.
KRIS BRYANT winner – LJ Reynolds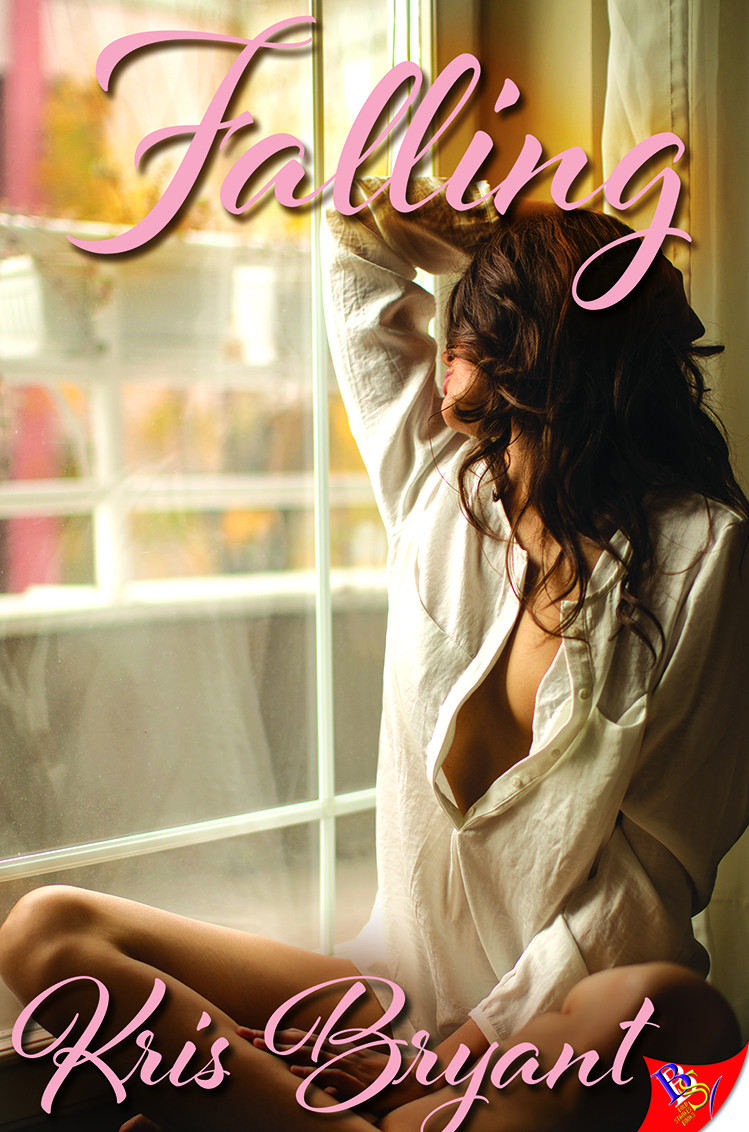 Kris has ONE EBOOK of Falling to give away. Shaylie was on her way home to Denver when her plane crashed and she's one of the few survivors. Piper lost her fiancée in the crash and she wants answers. She attends a support group of survivors to help her cope, where she meets Shaylie. Their friendship deepens, but Shaylie has a secret.
MB PANICHI winner – Stephanie


MB has ONE EBOOK SET of her two-book Shaine and Morgan series. Their story starts when Morgan's co-worker is killed in a Moon Base accident. His replacement — Shaine — is going to play a major role in Morgan's life…
ANNETTE MORI winner – Miriam


Annette has ONE EBOOK, WINNER'S CHOICE OF HER WORK, to give away. Romance? Intrigue? Intensity? Check out all her books right HERE.
YVONNE HEIDT winner – Karen K


Yvonne has ONE EBOOK copy of Meet Me in the Middle. Yvonne has ONE EBOOK copy of Meet Me in the Middle. Veterinarian Aislin runs a busy clinic and is not looking for a relationship and she certainly isn't attracted to fancy pants executive Zane Whitman. They're from opposite sides of the track, but neither expects meddling from an unexpected source on the other side. Win and find out what happens.
GILL MCKNIGHT winner – Abbey Taylor


Dirt Road Books has ONE EBOOK copy of Gill's latest release, Borage. Coven politics are tricky, and when a magical critter begins syphoning off The Plague Tree Coven's hard cash, novice witch Astral Projector is chosen to hunt it down at a mysterious corporate firm whose CEO is equal parts mysterious, aloof, but oh, so alluring.
ANNE HAGAN winner – S.A.


Anne has ONE EBOOK SET of her Barb and Janet series. This includes Broken Women, Healing Embrace, and Steamboat Reunion. Follow the love, losses, and tentative coming together of these two women.
ANDREA BRAMHALL winner – Nancy N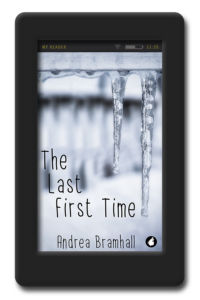 Andrea has ONE EBOOK copy of ANY OF HER BOOKS! Mystery! Intrigue! That's right, a winner's choice! WOOO! Hit this link to see what's what.
KC RICHARDSON winner – Gaia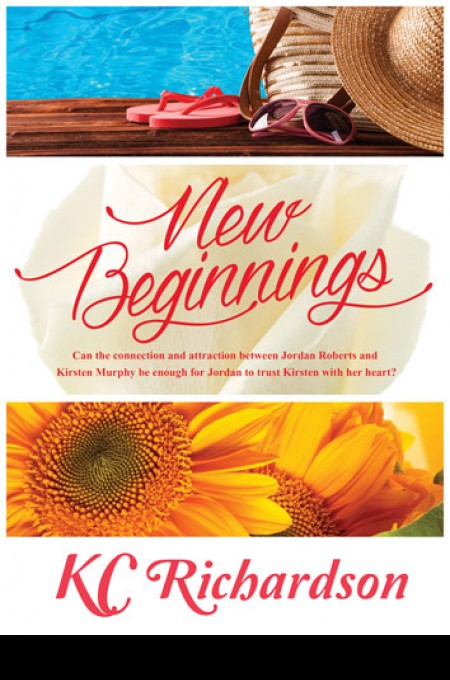 KC has ONE EBOOK copy of New Beginnings ready for a winner. Jordan's content with her one-night-stand lifestyle following a broken heart. And then Kristen enters her life. Kristen, whose marriage is falling apart, strikes up a friendship with Jordan but it could become more.
A.E. RADLEY winner – Chantal van den Berg


A.E. has ONE EBOOK copy of A Swedish Christmas Fairy Tale for even more holiday spirit. Amber's about to lose her job at a London publishing house, but she gets one more chance if she can get the rights to the popular collection of Lund fairy tales. From the notoriously reclusive rights-holder, Emilia Lund, who agrees to meet with Amanda in Sweden — under her strict conditions. And thus the stage is set.
MARIAN SNOWE winner – Patti Goodman


Marian has ONE EBOOK copy of her novella Peppermint Kiss, that she JUST PUBLISHED! Tia hates Christmas for very good reasons, and when she inherits a Christmas tree farm, she figures it's the fates just laughing at her. Then the woman who broke her heart in college shows up on her doorstep with nowhere to go…
ANDI MARQUETTE winner – Deb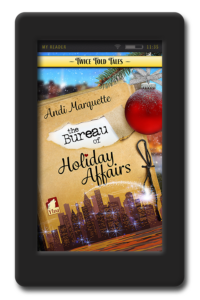 Andi has ONE EBOOK copy of her reboot of the classic "Christmas Carol." In Bureau of Holiday Affairs, corporate shark Robin receives a strange visit from an agent from the Bureau of Holiday Affairs, wo informs her that though she's probably a lost cause, the Bureau has arranged an intervention. Thus, Robin will get three visitors in the two weeks before Christmas, and she'll be forced to confront who she's become, and who she left behind.
JAE winner – Anita helliwell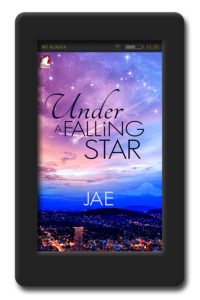 Jae has ONE EBOOK copy of Under a Falling Star. Austen's new job at an international games company isn't off to a good start. Charged with decorating the lobby's Christmas tree, she instead ends up accompanying Dee, the company's second-in-command, to the hospital after she gets hit by a star-shaped tree topper. Dee blames her head injury on her attraction to Austen, and she's determined not to act on it, especially since Austen has no idea that Dee is practically her boss.
RACHEL SPANGLER winner – minionsbliss


Rachel has ONE EBOOK of Fire and Ice to give away! One word friends. CURLING. And not the hair kind. No, the ice, brooms, and rocks kind. A disgraced reporter and a rising curling star need each other more than they are willing to admit.
CLARE ASHTON winner – Alisha Boucher


Clare has ONE EBOOK copy of The Goodmans all set to go. Doctor Abby lives in her lovely English cottage, which is home to the Goodmans, who have basically been second parents to her. Abby's got a secret, though — she's in love with her best friend Jude, but Jude's straight and even if she weren't, Maggie Goodman wouldn't approve. But secrets have a way of getting out…
ANNA BURKE winner – MargaretB


Anna has ONE EBOOK copy of Compass Rose ready to go. "In the year 2513, the only thing higher than the seas is what's at stake for those who sail them." Rose was born facing north, with an inherent sense of cardinal directions flowing through er. This earns her a coveted spot among the Archipelago Fleet elite, where she's sent on a secret mission, deep into pirate territory…
R.G. EMANUELLE winner – Sally J Chatelain-Rovelstad


Dirt Road Books has ONE EBOOK copy of R.G.'s atmospheric, historic suspense/romance The Potion ready to go. In the tradition of mad scientists, Vera Kennedy will stop at nothing to create the elixir that will give women the power to live according to their own desires. Georgette Harris comes to her with a plea for help in finding the key that could rescue her from destitution. Together, they will unravel a mystery that includes ghostly elements and unscrupulous men.
CLIFFORD MAE HENDERSON winner – Tq


Award-winning Cliffi is giving away ONE EBOOK of Perfect Little Worlds. A secret one sister holds. And a catastrophic event that brings them together. Win and see what happens!
CHEYENNE BLUE winner – Sandra Gayle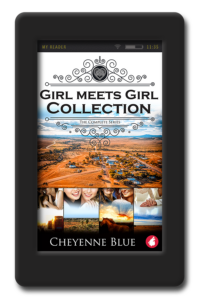 Cheyenne has ONE EBOOK copy of her Girl Meets Girl collection, a set that contains two romance novellas and two romance novels that spans the world from London, UK to Queensland, Australia. This'll keep you fired up through the holiday season for sure!
KD WILLIAMSON winner – Hazyflow


Dirt Road Books has ONE EBOOK copy of KD's latest release, Big Girl Pill. Maya agrees to be in a wedding to overcome her past. Her friend from college, Nina, is getting married, and Maya hopes participating in her wedding will finally kill her feelings for Nina. But plans often go awry…
LORI LAKE winner – Denise Judge


Lori has ONE EBOOK copy of Time's Rainbow: Writing Ourselves Back into American History ready to go! In this collection of stories, writers put LGBTQ people into American history: "Fourteen talented authors have represented events in the historical timeline from the 1600's Salem Witch Trials to 1970's hijacker DB Cooper. Many tales are entertaining, heartwarming, and positive, but a few are dark and tragic."
RENÉE BESS winner – Alyssa Palmer


Renée has ONE ebook copy of The Rules. Blackmail, murder, missing persons, and hidden identities link lives that otherwise, would have remained unconnected, and London Phillips' black middle-class suburban upbringing puts her at odds with her own expectations for herself as well as those of others.
CARSEN TAITE winner – SuziandSarah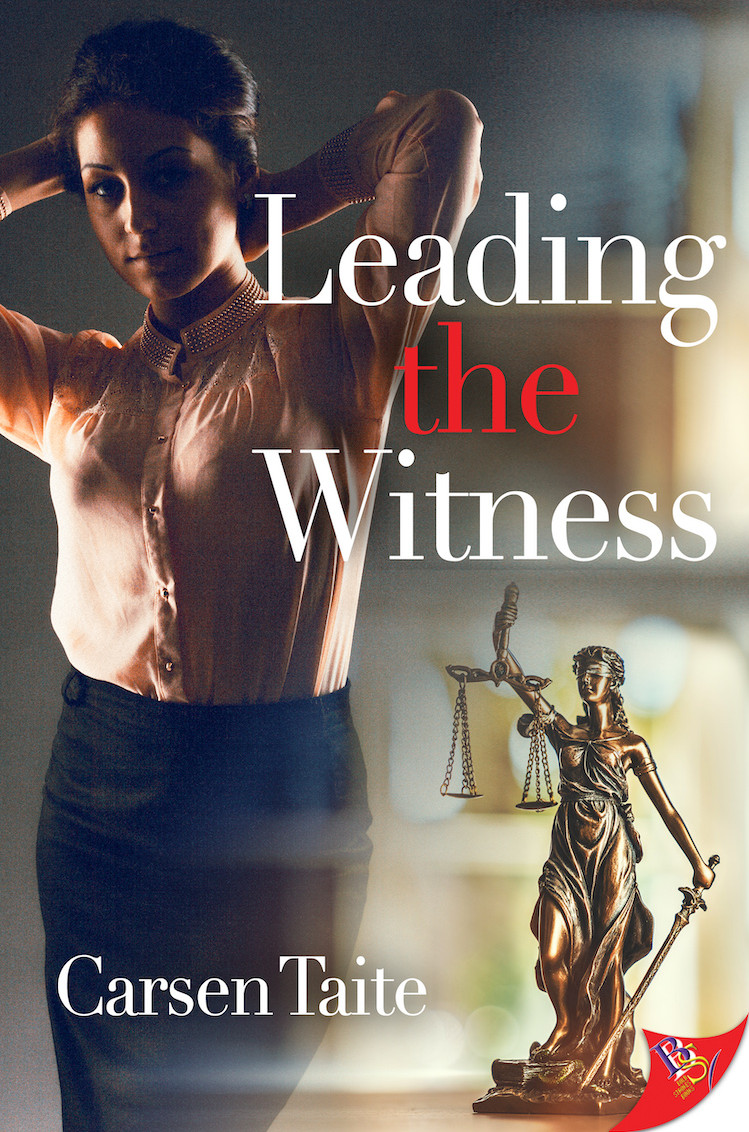 Carsen has ONE EBOOK of her recent release, Leading the Witness. Catherine goes from attorney to witness when her past resurfaces — the man who kidnapped her. Veteran prosecutor Starr will do whatever it takes to win, and the case Catherine is supposed to be a witness on is the case of a lifetime, even as the two butt heads. But Starr can't deny how attractive Catherine is, and maybe there's something percolating between the two, as well.
KATE CHRISTIE winner – Elyssa


Kate has ONE BOXED SET, EBOOK of her Girls of Summer series, Books 1-3. Soccer (or football, if you're not in the US). Follow the highs and lows of two young promising athletes, Jamie and Emma as they negotiate live, love, and the field.
ANN APTAKER winner – Anneke


Ann has ONE EBOOK of Flesh and Gold, which chronicles the continuing adventures of 1950s noir art thief Cantor Gold, trying to find her kidnapped love in Havana.
SACCHI GREEN winner – Moni


Sacchi has ONE EBOOK of The Year's Best Lesbian Erotica Vol. 3 ready to go. This volume of stories "journeys into the world of lesbian sex with unique and sometimes kinky stories that push lesbian lust and desire to new heights of pleasure."
TELLO FILMS winner – Gail


OOOOO! SPECIAL TREAT-NESS! The fab folks at tello films just released their F/F holiday rom-com Season of Love, that follows a cast of diverse women and their connected love lives during the hectic holiday season. AND! They'll hook one winner up with a copy of the film!
PUBLISHERS

AFFINITY RAINBOW PUBLICATIONS winner – Sue Champeau
Affinity is offering ONE EBOOK, WINNER'S CHOICE, so get on over to their website and see the goodies.


BOLD STROKES BOOKS winner – Catherine
Bold Strokes Books are offering ONE EBOOK, WINNER'S CHOICE. Go check out the awesome at their site. NOTE: BSB will fulfill all winnings after the conclusion of the Hootenanny.

BYWATER BOOKS winner – Torrais Glenn
Bywater Books is offering ONE EBOOK, WINNER'S CHOICE. Y'all gotta see the good stuff at their site.

DESERT PALM PRESS winner – Mary Fran Galat
ONE EBOOK, WINNER'S CHOICE from Desert Palm is up for grabs! WOO! See the fun stuff at their website.

DIRT ROAD BOOKS winner – Ingrid S
Dirt Road Books is offering ONE EBOOK, WINNER'S CHOICE. Hit their website to see.

LAUNCH POINT PRESS Devlyn Burgess
Launch Point Press is offering ONE EBOOK, winner's choice, from THIS SPECIAL HOOTENANNY LINK. Click and find out about all the goodies!

SAPPHIRE BOOKS winner – Henriette
Sapphire is offering ONE EBOOK, WINNER'S CHOICE! Go see all the awesome at their site.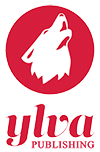 YLVA PUBLISHING winner – Kelly
Ylva is offering ONE EBOOK, WINNER'S CHOICE. Go browse right now. NOTE: Ylva will fulfill all ebook winnings beginning January 7.