Hi, friends!
Haven't been doing much writing these days (whatever), but I have been reading a lot. Some of you may know this, but I read a lot of nonfiction. It's good to stretch your brain beyond your usual and try new things and there is some awesome nonfiction out there.
I tend to read a lot of true crime-ish nonfiction and historical true crime-ish nonfiction, but I also love travel accounts and some memoir. I read a lot of history, political science, and current events-ish stuff. I also read a lot of feminist works and I've also been working on educating myself more on racism and the racist underpinnings of this country.
So here are a few recommendations to stretch your brains, if you will, and your perspectives (if you don't already read along these lines).
True Crime:


The late Michelle McNamara's I'll Be Gone in the Dark (2018) is a nailbiter and page-turner about one woman tracking the path of a killer. She died suddenly in 2016 before she could fully complete this, her life's work, and it was finished based on her notes and other materials by crime writer Paul Haynes, investigative journalist Billy Jensen, and McNamara's widower, Patton Oswalt. This is McNamara's opus on her obsessive hunt for the Golden State Killer (she is credited with that moniker for him), a California serial rapist and eventual murderer active from around 1974 to 1986. He finally was arrested a couple years ago. The book tracks her research and the work she did to investigate the cases GSK left behind, leaving an amazing trail that may have helped put this guy away. She was a fabulous writer and had materials in her possession that no one had ever seen before.
Caveat: DO NOT READ THIS BEFORE YOU GO TO BED kthx
Also, an HBO documentary based on this book launches on HBO June 28.
And speaking of Billy Jensen…


Published last year, Chase Darkness With Me is Jensen's memoir as an investigative journalist who decided to try to solve some of the cases he was covering, so he started using internet sleuthing and crowdsourcing and has solved several murders and located several missing persons. Jensen co-hosts The Murder Squad podcast with retired detective Paul Holes, who helped track down GSK. This, too, is a great read but again, you might not want to read it right before you go to bed.
History
Yeah, yeah. WHATEVER. I read (and re-read) stuff that's prescient and also timely. History is never past, friends.


I read John Barry's The Great Influenza: The Story of the Deadliest Pandemic in History when it first came out, around 2005. I was reading a lot of epidemiological history then and guess what? I'M DOING IT AGAIN. WEIRD, I KNOW. Anyway, this is a well-written account of the 1918 flu epidemic, and it deals also with how people and governments dealt with it (or didn't) and the social and political fallout. You will learn a shit-ton.
Sound familiar? Yeah, you need to read this, too.
And let's just keep right on with this dark turn Andi's taking…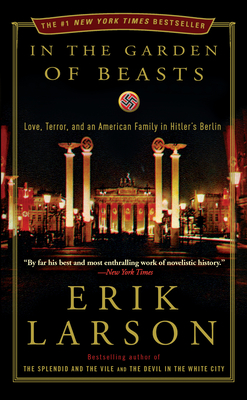 I read Erik Larson to escape…into the past. He's an amazing writer and researcher and makes history come alive. I mean, I'm a historian, so super-bland documents can be gold mines to me, but it's always so cool when those documents get turned into an account like this. Here, Larson tells the story of an American diplomatic family in Berlin in 1933. William E. Dodd is the first U.S. ambassador to Nazi Germany, and at first, they're taken in by Berlin's party scene and glam but then things start happening and the Dodds end up as American witnesses to the rising terror of the Nazi regime. In the Garden of Beasts: Love, Terror, and an American Family in Hitler's Berlin is riveting; I read this a while back and I think about it quite a bit. Moreso in the last couple of years.
Get Schooled
You want to understand wtf is happening right now in the U.S.? Wonder why the media is culpable for so much bullshit? Don't quite get how and why the dude in the White House is there? This book will lay it all out for you.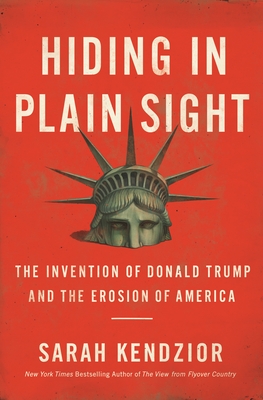 I started following scholar and writer Sarah Kendzior on social media a few years back. She's an expert on authoritarian regimes and was laying out what was happening even before the 2016 selection. In 2015, I had a very bad feeling based on my own observations and research, and by spring of 2016, I knew Clinton was not going to win the election. Kendzior helps understand why that is and she also tracks how we got here and how the current resident of the White House got here, too. For those of us of a certain age — this dude has been the way he is all his life. Hell, I remember the shit he was pulling in the 80s, and he's been part of a transnational crime syndicate for years. Kendzior lays it out in Hiding in Plain Sight, which just dropped last month. She's a great writer and a consummate researcher and this book is a quick read, but it's absolutely essential if you want to understand what the hell is happening and how we got here. Read it. Also find Kendzior on her co-hosted podcast (with Andrea Chalupa) Gaslit Nation.
What? No, I'm sorry. This is too important. Go ahead and "escape" into genre fiction or movies or whatever AFTER you read this book. There's a time and a place for that, but it's absolutely imperative as citizens of this nation (or horrified citizens of other nations) that you get a handle on the history of your country and how we got to this clusterfuck. So take some time to get schooled. And follow Sarah Kendzior on Twitter and Facebook.
And here you go with some more schoolin' on the networks in this country that have formed over the past few decades that are poised to help take us down.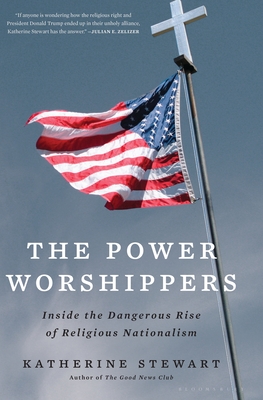 Katherine Stewart has been following and writing on the American Christian Right for years. This is her latest release, which came out in March. The Power Worshippers: Inside the Dangerous Rise of Religious Nationalism explores the roots of the radical religious (Christian) right in this country, the ecosystem and networks it has built, and the crossover with other right-wing and Libertarian-leaning networks and actors. This book, too, will help you understand what's going on in this country and how the religious right has been helping to drive the downfall for decades. Escape to fluffy later. Read this now so you're better prepared to recognize the cray and how it developed.
Educate yourself
Especially if you're white. Full disclosure: I'm white. And I've been doing a lot of reading about race, racism, privilege, and how systems and institutions perpetuate all of that. It is not the job of marginalized people to educate those of us who have privilege to "do better." We're all swimming in racist water. Educate yourself on how to recognize that.
To that end, start here: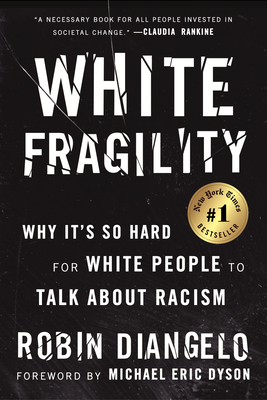 Robin DiAngelo (also white) has been working for years in this field. Here's what this book deals with:
"In this vital, necessary, and beautiful book' (Michael Eric Dyson), antiracist educator Robin DiAngelo deftly illuminates the phenomenon of white fragility and "allows us to understand racism as a practice not restricted to 'bad people' (Claudia Rankine). Referring to the defensive moves that white people make when challenged racially, white fragility is characterized by emotions such as anger, fear, and guilt, and by behaviors including argumentation and silence. These behaviors, in turn, function to reinstate white racial equilibrium and prevent any meaningful cross-racial dialogue. In this in-depth exploration, DiAngelo examines how white fragility develops, how it protects racial inequality, and what we can do to engage more constructively." (from Indiebound description; hit link above)
This shit isn't easy. But it's absolutely necessary, especially if we're going to try to build something new in the toxic ruin of this country. So watch your fluff later and read this.
Let's continue in that vein, shall we?


Ijeoma Oluo is a writer and speaker who does tons of work on race. I read So You Want to Talk About Race right after I finished DiAngelo's book. Point being, I'm trying to be a better ally. These books will help you take a hard look at yourself and your beliefs and that is absolutely necessary.
"In So You Want to Talk About Race, Ijeoma Oluo guides readers of all races through subjects ranging from intersectionality and affirmative action to "model minorities" in an attempt to make the seemingly impossible possible: honest conversations about race and racism, and how they infect almost every aspect of American life."
It is never easy to want to educate yourself in tough matters like this. But it's good and crucial work, and these two books are super-readable packed with many things you need to think about and work on.
Fluffing out is okay. But vary your diet and stretch your horizons, too. 🙂
Happy Friday and happy reading.
—
Feature image: Photo by freestocks on Unsplash